Carlo La Vecchia, from the University of Milan, explains what's behind the second COVID-19 wave, why Germany has fared better than most other countries, and how to safely enjoy Christmas.

RELATED ARTICLES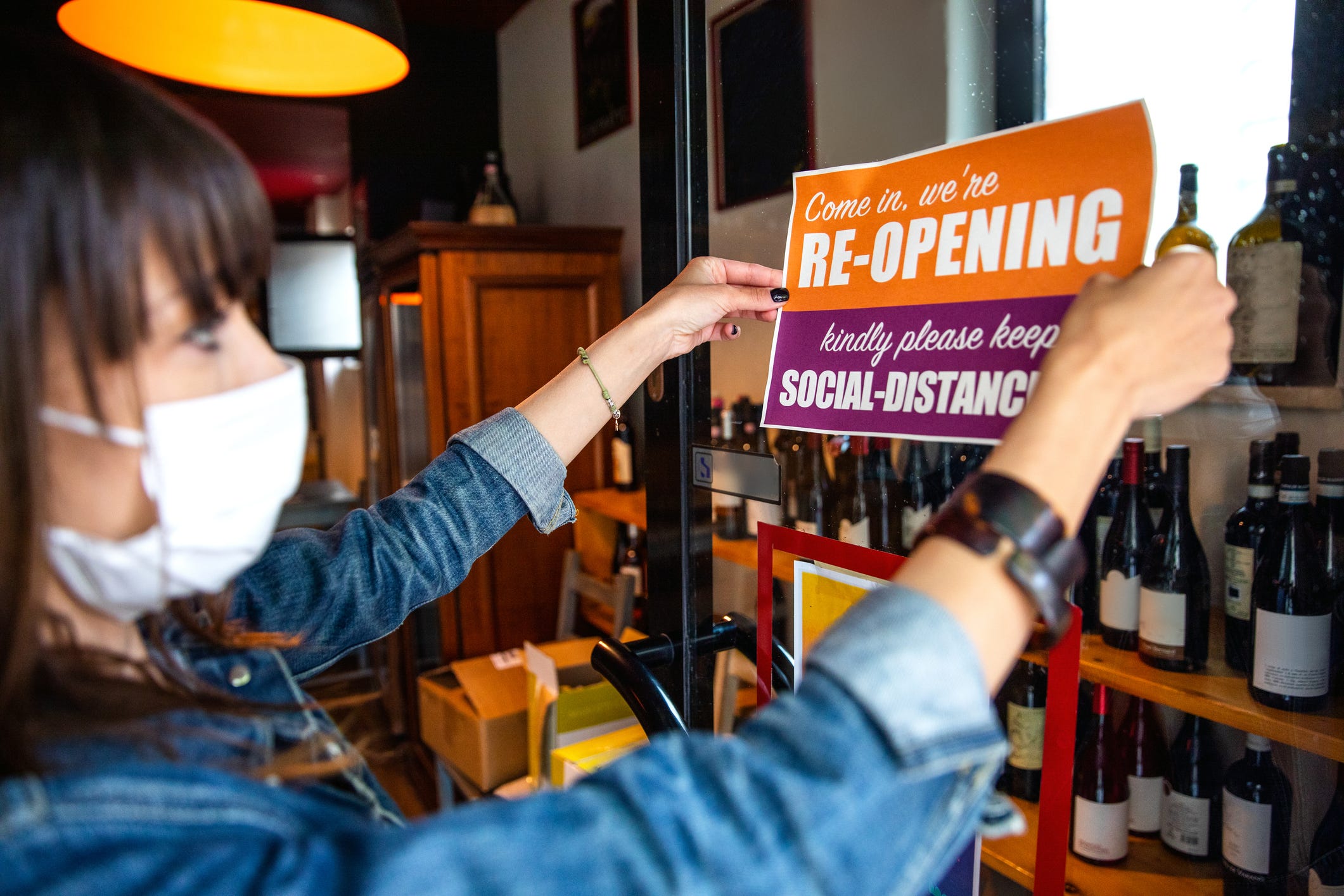 The economy 245,000 added jobs in November as unemployment fell to 6.7% amid a pandemic that hit new case records across the country       
The Bureau of Labor Statistics delivered a doozy of a nonfarm payrolls report Friday.

The good news: The unemployment rate dipped to 6.7% in November from 6.9%. The bad news? The U.S. added just 245,000 jobs last month - substantially lower than economists' expectations and a clear slowdown from October's revised 610,000 additions.

SEE MORE Where to Invest in 2021 "It's not surprising to see a one-month pause in the rapid pace of payroll gains we have seen, with slower hiring due to temporary COVID-related reductions in activity, even if the actions fall short of the dramatic springtime lockdowns," says Rick Rieder, BlackRock's chief investment officer of global fixed income.

Some on Wall Street were a little more pointed in translating the payroll numbers, however.

"This is a disappointing report, and one that shows the third wave of the pandemic is having a bigger effect on hiring than had been thought, says Brad McMillan, chief investment officer for Commonwealth Financial Network. "This is a wake-up call for Congress and should support more federal stimulus."

Capitol Hill appears to be listening. Today it was House Speaker Nancy Pelosi weighing in, saying "there is momentum" toward a COVID-19 relief bill as the clock winds down on 2020.

Wall Street clearly put more (ahem) stock in Washington negotiations than slowing employment gains, as investors drove the Dow Jones Industrial Average ( 0.8% to 30,218) to fresh-all time highs, led by Caterpillar (CAT, 4.3%), Chevron (CVX, 3.9%) and International Bu
Bank workers could receive a COVID-19 vaccine before those over 65 and other adults with medical issues.

RELATED ARTICLES
Here's how this grocery and drug store is preparing to distribute Covid-19 vaccine  CNBC TelevisionFortune or foresight? AstraZeneca and Oxford's stories clash on Covid-19 vaccine  Times of IndiaNursing facilities preparing for the COVID-19 vaccine  WIVB.com - News 4First US delivery of COVID-19 vaccine will leave out many high-risk workers  ABS-CBN News
Stimulus check update: Pelosi says there is 'momentum' toward COVID-19 relief  fox4kc.comPelosi on reason for shift to supporting smaller coronavirus relief: 'New president'  Fox NewsPelosi eyes combining Covid aid with mammoth spending deal  POLITICODavid Brooks: This is the winter Mitch McConnell made  Salt Lake TribuneOne man is standing in the way of coronavirus aid  The W
CDC urges 'universal mask use' indoors for the first time in U.S.  Daily MailCDC director OKs coronavirus vaccine plan for health care workers, long-term care residents  Fox NewsCDC: US has 'entered a phase of high-level transmission' of COVID-19 | WNT  ABC NewsBDS looks to implement new CDC quarantine guidelines  WMBB - mypanhandle.comU.S. States to Release Vaccine Orders, Distribution Plans  Bloomberg Quicktake: Now
American Airlines Group Inc. disclosed Friday that it has witnessed a "slowing" in demand and forward booking, as a result of the recent acceleration in new COVID-19 cases. The slowing follows a "strong start" to the fourth quarter, and follows travel restrictions in the period leading up to the Thanksgiving holiday. Meanwhile, the stock surged 4.2% in premarket trading, after surging 13.9% amid a three-day win streak through Thursday. As a result of slowing demand, the air carrier now expects fourth-quarter average daily cash burn to be at the "high end" of previously provided guidance of $25 million to $30 million per day. The company now expects to end the fourth quarter with more than $14 billion in total available liquidity, compared with previous guidance of $13 billion in available liquidity excluding proceeds from a $1 billion equity offering. American's stock has climbed 18.2% over the past three months through Thursday, while the U.S. Global Jets ETF has run up 29.3% and the S&P 500 has gained 7.0%.

Market Pulse Stories are Rapid-fire, short news bursts on stocks and markets as they move. Visit MarketWatch.com for more information on this news.


Masks are critical to stopping coronavirus spread, even at home, CDC says  CNNCDC director OKs coronavirus vaccine plan for health care workers, long-term care residents  Fox NewsCDC's new Covid quarantine guidance criticized for addressing the wrong problem  CNBCThere's a light at the end of the tunnel, but coming months will be Covid-19 'worst-case scenario,' expert says  CNN
Women's boutique chain Francesca's has voluntarily filed for Chapter 11 bankruptcy protection with plans to sell the business and close stores.