Democratic lawmakers could vote this week on articles of impeachment against President Donald Trump, the House Judiciary Committee chairman said on Sunday as lawmakers sharpened their focus on charges of wrongdoing in his dealings with Ukraine.

RELATED ARTICLES
The White House is refusing to engage and Democrats have abandoned all but a semblance of comity as the House races ahead, rendering a historic undertaking little more than a foregone conclusion.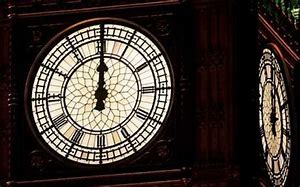 (Third column, 1st story, link) Related stories:
Boris Johnson promises lower immigration if he wins...



RELATED ARTICLES
The trip comes as House Democrats are working to draft articles of impeachment against Trump that it could vote on as soon as this week.

RELATED ARTICLES
In the House Judiciary Committee impeachment hearing, Democrats and Republicans are likely to reveal starkly different views of federal employees.



(Second column, 1st story, link)


RELATED ARTICLES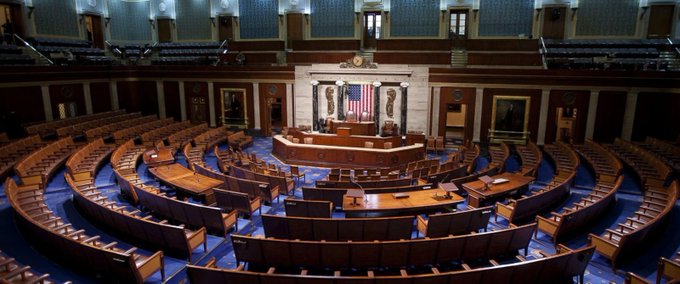 (Main headline, 1st story, link)
Drudge Report Feed needs your support!   Become a Patron



RELATED ARTICLES
Here are the stories our panel of top political reporters will be watching for in the week ahead, in this week's "Inside Politics" forecast.
via REUTERSThe FBI said Sunday that it is treating the mass shooting at Naval Air Station Pensacola as an act of terrorism so it can amass more resources to investigate whether the Saudi gunman was spurred by an "ideology."

Special Agent in Charge Rachel Rojas said authorities have not yet pinpointed shooter Mohammed Alshamrani's motive for Friday's ambush, which killed three and wounded eight.

"I can tell you that we are looking very hard at uncovering his motive and I would ask for patience so we can get this right," Rojas said at an afternoon press briefing.

Read more at The Daily Beast.





(First column, 10th story, link) Related stories:
Founding Fathers Were Obsessed With Impeachment...
'Go after your enemies': Trump's 21-year-old playbook...
Dems spend weekend drafting charges...
Limited or broad articles?
Behind the Scenes...
The Senate Republicans who could convict...





(First column, 6th story, link)
Drudge Report Feed needs your support!   Become a Patron





(Second column, 11th story, link) Related stories:
Mayor Pete Turns to God to Win Over Black Supporters...
How Cool Kids of the Left Turned...
Dems battle for Hollywood cash...
RACE TURNS INTO MARATHON...


The first time Bernie Sanders came on her radar, back in 2015, she was working as a waitress in downtown Manhattan, uninsured and trying to get by on "less than a living wage."
The socialists of Jacobin magazine used to treat her like a promising alternative to Bernie Sanders. Now they write as if she's almost as bad as Joe Biden. What gives?
A newly hired community organizer for the Bernie Sanders campaign has left just days after taking the job - reportedly because some of his past tweets contained anti-Semitic and homophobic statements, as well as derogatory remarks about women and Asians.
With support for Elizabeth Warren's White House bid sliding since the release last month of a divisive plan to overhaul healthcare, the Democratic presidential contender has made an effort to refocus her campaign in early-voting Iowa on her signature anti-corruption message.
Sen. Elizabeth Warren has big plans for America.
There's a hotly anticipated new report expected to be released Monday from the Department of Justice Inspector General's office about whether, as President Donald Trump has repeatedly alleged, the FBI spied on his presidential campaign in 2016.
Former Trump adviser Carter Page told Fox News' "Sunday Morning Futures" that the Department of Justice Inspector General (IG) report on alleged FBI surveillance abuses, set to be released on Monday, will only tell "part of the story."
Security minister Brandon Lewis says some checks on some goods leaving Great Britain and the UK will be required.



(First column, 3rd story, link) Related stories:
Kudlow claims Dec 15 'important date'...



RELATED ARTICLES
The president appears to love nothing more than injecting himself into governor's races, though once in office, the governors don't seem to feel they owe him much.
The report, which echoes one released in 1974 as the House debated impeaching President Richard M. Nixon, comes two days before the committee will formally receive the evidence against President Trump.
Mr. Buttigieg says he has no choice but to honor the agreement he signed while working for McKinsey & Company. Critics say it undermines his image of transparency.



(First column, 10th story, link) Related stories:
Release of Trump Banking Records Delayed by Ruth Bader Ginsburg...
Dems spend weekend drafting impeachment charges...
Consequential choice -- limited or broad articles...
Amash says he will vote in favor...
The Senate Republicans who could convict...
WHITE HOUSE WON'T PARTICIPATE IN HEARINGS...
Comey blasts Mattis for silence...


Democratic presidential hopeful Pete Buttigieg is calling on a consulting firm he used to work for to release a list of clients he was assigned, and to release him from his nondisclosure agreement -- while releasing a summary of his work there, amid concerns about potential conflicts of interest if he were elected president.
The president said his personal lawyer "has found plenty."

RELATED ARTICLES
Danny Moloshok/ReutersThis is a preview of our pop culture newsletter The Daily Beast's Obsessed, written by senior entertainment reporter Kevin Fallon. To receive the full newsletter in your inbox each week, sign up for it here.

This week:

It's been an incredible year for 17-year-old recording artist Billie Eilish. 

Read more at The Daily Beast.





(First column, 11th story, link) Related stories:
Release of Trump Banking Records Delayed by Ruth Bader Ginsburg...
Founding Fathers Were Obsessed With Impeachment...
Limited or broad articles?
Judiciary panel releases report defining offenses...
Amash says he will vote in favor...
The Senate Republicans who could convict...





(Top headline, 2nd story, link) Related stories:
Saudi airman radicalized before U.S. Navy base attack...
Assailed USA as 'nation of evil'...
Quoted Bin Laden...
10 more detained...
Investigation broadens...
Kingdom distances...
Victim 'saved countless lives,' family says...


"The internet in this country costs too damn much," according to Sen. Bernie Sanders, I-Vt., who released a plan on Friday to spend $150 billion on high-speed, universal internet service.
President Trump named U.S. Secret Service Deputy Assistant Director Anthony Ornato as his new Deputy Chief of Staff of Operations on Saturday. 
Since Sen. Cory Booker issued a call this week for maintaining a diverse field of 2020 Democratic presidential candidates, grassroots donors have answered in a big way.
Labour says the documents show the NHS would be "for sale" under a post-Brexit trade deal with the US.
Ruth Bader Ginsburg came to the rescue of President Trump Friday and allowed his financial records to remain secret from House Democrats - for now.
Senators, temporarily relegated to the sidelines as the House begins impeachment proceedings against President Trump, lament inaction as legislation languishes.
Rob Sand figured out how to win statewide office as a Democrat in Iowa, and now the presidential contenders are seeking his counsel — that is, when he isn't deer hunting with bow and arrow.
The next 100 days will be critical to understanding whether President Donald Trump will win a second term in office. His approval rating has been consistently low during his first term. Yet his supporters could always point out that approval ratings before an election year have not historically been correlated with reelection success.
The stay came three days after a lower court had ordered Deutsche Bank and Capital One to turn over President Trump's financial records to Congress.
Saul Loeb/GettySince launching his presidential bid, former Vice President Joe Biden has largely settled on a primary strategy common among frontrunners: Only attack when attacked, stay above the conflict, and let the other candidates squabble among themselves so they can eventually take one another out. 

That last tactic is why Biden hasn't been going after Pete Buttigieg. He doesn't think the South Bend mayor can hurt him, but he does think Buttigieg can hurt someone else who could—Sen. Elizabeth Warren.

Biden's campaign declined to comment on the record about its strategy. But multiple veteran pollsters and operatives said there's sound logic behind the notion that the vice president's team might view Buttigieg as a useful way to help blunt Warren's momentum, particularly with white college-educated voters. The more Buttigieg rises in states like Iowa and New Hampshire, the thinking goes, the more Warren slips in some polls. 

Read more at The Daily Beast.

Got a tip? Send it to The Daily Beast here


President Donald Trump has made his contempt for judges known. But when it comes to his fights with the Democratic members of Congress, the courts and the unhurried wheels of justice have been his ally.
House Speaker Nancy Pelosi, D-Calif., suggested Thursday night that "the arts" will help unite the country as House Democrats pursue impeachment against President Trump.
Support for U.S. Democratic presidential candidate Elizabeth Warren dropped nationally to its lowest level in four months, and nearly one in three potential Democratic primary voters say they do not know which candidate to pick with the first nominating contests less than two months away, according to a Reuters/Ipsos public opinion poll.
"I couldn't believe what I was hearing." Those were the words of Army Lieutenant Colonel Alex Vindman during Tuesday's House impeachment inquiry hearings, describing his reaction to a July phone call between President Trump and Ukrainian President Volodymyr Zelensky. During the call, Trump pressured Zelensky to investigate his political rival Joe Biden and his son Hunter, who served on the board of a Ukrainian natural gas company, Burisma. Vindman, who is the director for European affairs at the National Security Council, testified along with Jennifer Williams, a Russia adviser for Vice President Pence, in the first of two hearings on Tuesday. Former U.S. special envoy to Ukraine Kurt Volker and Tim Morrison, former senior director for European and Russian affairs on the National Security Council, also testified. Republican lawmakers repeatedly criticized the impeachment process, while Democrats defended it. From Washington, D.C., we speak to Andy Kroll, D.C. bureau chief for Rolling Stone.
He attributed the drop to Mexico cracking down on undocumented immigrants crossing the border and the expansion of a policy that forces migrants to wait in Mexico while their asylum cases are processed.