After half a year -- or two years, if you really think about it -- Apple's reworked Mac Pro is close at hand. The company has notified interested customers that both the workstation and the Pro Display XDR will be available to order on December 10th...
Here's which one we think you should buy.
After more than a year of teasing, Apple finally unveiled the new Mac Pro at WWDC in June. The long wait was finally over — though Apple left out one key detail: when, precisely the high end desktop would arrive, beyond a purposefully vague fall timeframe Earlier this, however, the company began sending out pre-pre-order […]
Amazon.com Inc founder Jeff Bezos said it would support the U.S. Department of Defense as technology companies vie for more defense contracts and the Pentagon seeks to modernize itself.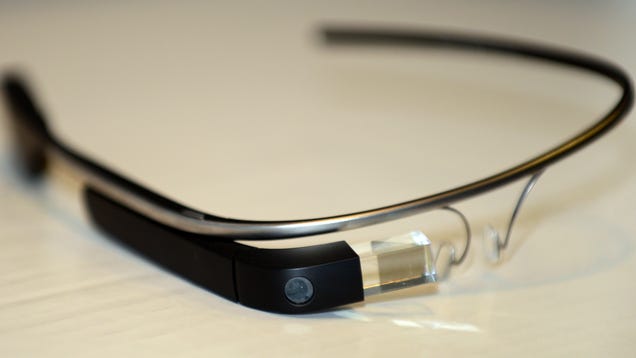 Google Glass will soon receive the final nail in its coffin—as a consumer-marketed product, that is. The company announced this week it's rolling out one final update to its Glass Explorer Edition. But don't worry: The wearable's more industry-focused yet still equally dorky-looking brethren, the Enterprise Edition,…


How to unsend email, TV fire hazards, Apple TV and much more in this week's Tech Q&A.
Did you spend a few Black Friday dollars on a Google Home smart display? Get it connected it to your smart home fast with this quick guide.
A TV reporter said she was left "violated" and "embarrassed" after being smacked on the bottom during a live broadcast.Alex Bozarjian, of WSAV News, was reporting roadside from a 10km race in Savannah, Georgia, when a male participant ran up behind and struck her.



RELATED ARTICLES
The ghost of Cyber Monday has continued some hot Xbox deals at Walmart and elsewhere, so you can still get Cyber Monday prices right now.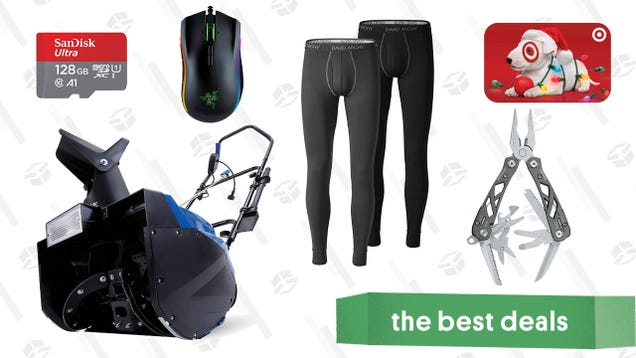 David Archy's 30% off sale, 10% Off Target Gift Cards, and PC Deals Under $50 lead of Sunday's best deals from around the web.


Mothers come in all types, but these are our favorite picks for the WIRED mom in your life.
Tech companies have been caught in corruption scandals before, but seldom on this scale. Telecom giant Ericsson has settled with the US Justice Department and SEC for just under $1.1 billion over charges of extensive corruption in several countries,...
Commentary: The CW's comics and TV crossover Crisis on Infinite Earths is unlike anything done before.
Iran's President Hassan Rouhani announced Sunday a "budget of resistance" against US sanctions targeting the country's vital oil sector, backed by a $5 billion Russian investment. Rouhani said the aim was to reduce "hardships" in Iran where a shock fuel price hike last month triggered nationwide demonstrations that turned deadly. After unilaterally withdrawing from a 2015 nuclear deal between Iran and world powers in May last year, the US began imposing sanctions on Tehran, including on oil exports, which it aims to squeeze to zero in a campaign of "maximum pressure". Iran has suffered a sharp economic downturn, with a plummeting currency sending inflation skyrocketing. Rouhani told parliament that the budget of 4,845 trillion rials, or $36 billion at the current street rate, was devised to help Iran's people overcome difficulty. "We know that under the situation of sanctions and pressure, people are in hardship. We know people's purchasing power has declined," he said. The budget would benefit from a $5 billion "investment" from Russia which was still being finalised, said Rouhani. "We hope that $5 billion in capital will enter the country, either through plans that have already been finalised or which will be finalised next year," he said. Iran and Russia have strengthened ties in recent years, with both backing President Bashar al-Assad in Syria's civil war. Rouhani told lawmakers the budget, which includes a 15-percent public sector wage hike, "is a budget of resistance and perseverance against sanct
Plus, the Air Force 3D prints parts for old planes, flying car execs consider the little people, and self-driving cars learn about selfish humans.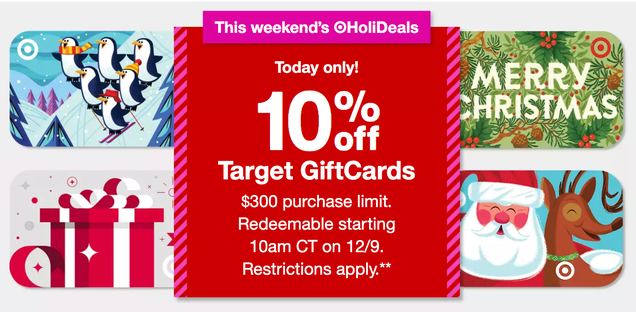 10% Off Target Gift Cards | Target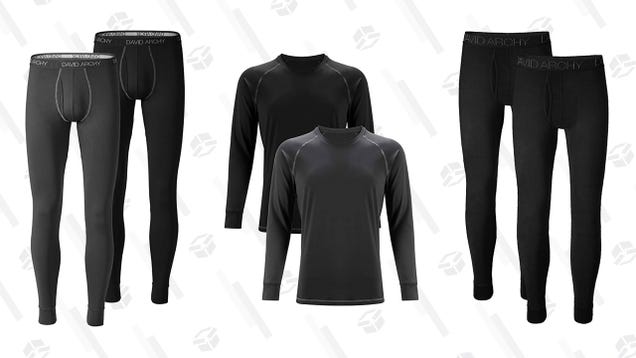 30% Off David Archy Thermals and Underwear | Amazon | Promo code DATHERMALS


It's among the most iconic images of the last few decades — a picture of an unknown man standing before a line of tanks during the protests in 1989 in Beijing's Tiananmen Square. In just one shot, the photographer, Jeff Widener, managed to convey a society struggling between the freedoms of individual citizens and the […]

RELATED ARTICLES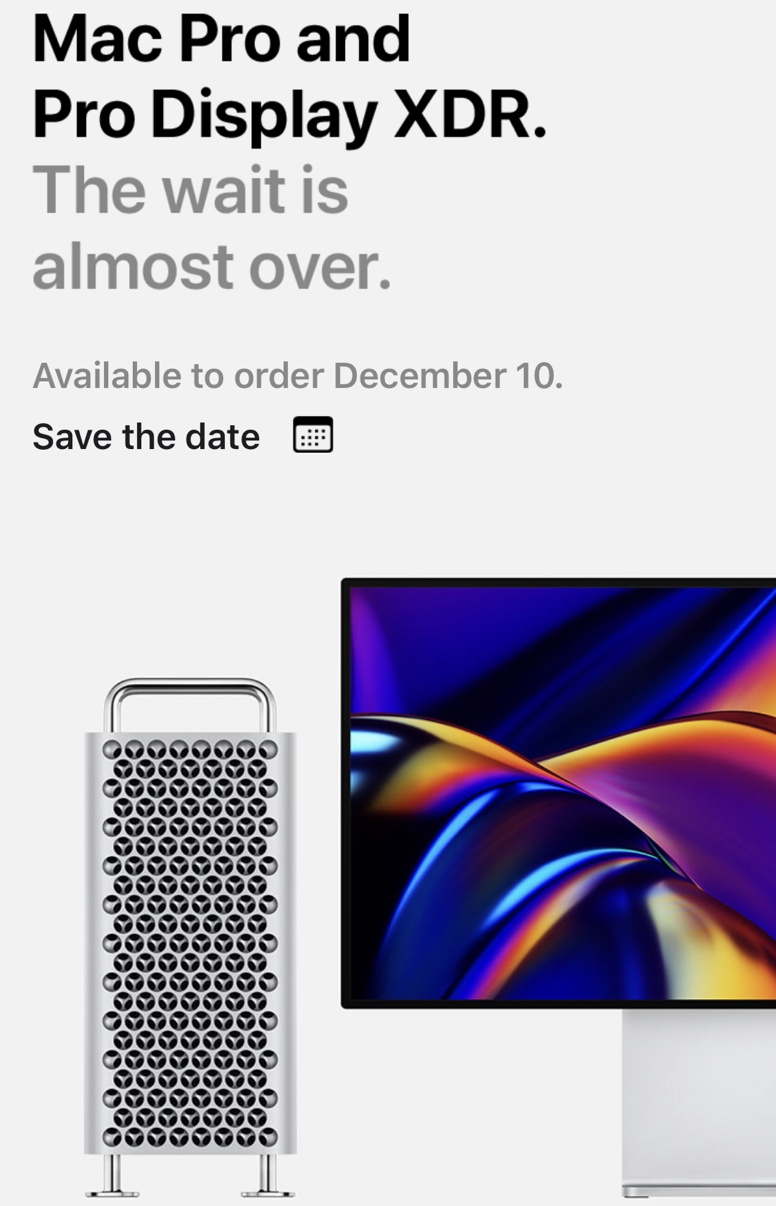 Apple plans to release the new Mac Pro and the Pro Display XDR on Tuesday, December 10, according to "Save the Date" emails that Apple began sending out to some customers this afternoon.



RELATED ARTICLES
Amazon.com Inc founder Jeff Bezos said it would support the U.S. Department of Defense as technology companies vie for more defense contracts and the Pentagon seeks to modernize itself.
It sounds like the famed astrophysicist would rather Elon Musk spent less time thinking about Cybertrucks and more time making Star Trek real.

RELATED ARTICLES
Fox has posted the first trailer for the video game action-comedy Free Guy, and it appears ready to answer a lingering question: what if the trivial non-player characters in your favorite shooter realized they were in a game? The clip shows actor, p...

RELATED ARTICLES
Give the gift of household convenience to your friends and loved ones. Just make sure they know what they're getting into.
Our favorite options for the perfect gift for your favorite grandma or grandpa this holiday season.
Tesla wasn't entirely accurate when it said it would start charging for some in-car data on July 1st of last year, but it looks like owners have finally been asked to cough up. The automaker is notifying customers who ordered on or after July 1st, 2...
There are over 600 titles in the deal, including hot new games like Jedi: Fallen Order and Call of Duty: Modern Warfare.

RELATED ARTICLES
Arcade1Up machines are heavily discounted. Plus: Score a Nintendo Switch Lite for as low as $180 and get lots of other discounts as well.
Welcome back to This Week in Apps, the Extra Crunch series that recaps the latest OS news, the applications they support and the money that flows through it all. What are developers talking about? What do app publishers and marketers need to know? How are politics impacting the App Store and app businesses? And which apps […]
Iran has released an American student who has spent the past three years in jail on spying charges in a prisoner swap.Xiyue Wang, a Princeton University graduate student, had been sentenced to 10 years in prison after being convicted on charges of "spying under the cover of research".



RELATED ARTICLES
Dads are almost impossible to shop for but don't worry, there's bound to be something here in our list of gifts for dad that he'll love.
Swedish mobile telecoms company Ericsson has agreed to pay over $1 billion to resolve probes into corruption, including the bribing of government officials, the U.S. Department of Justice said on Friday.
Amazon is ready to show a glimpse of The Boys' second season mere months after greenlighting more episodes... and this most definitely won't be family-friendly. The company has posted a teaser for the season that steers clear of revealing the plot,...

RELATED ARTICLES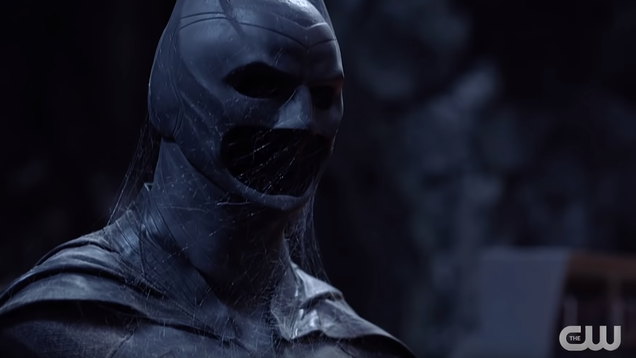 "The multiverse needs you!" Yeah, because things are not going well.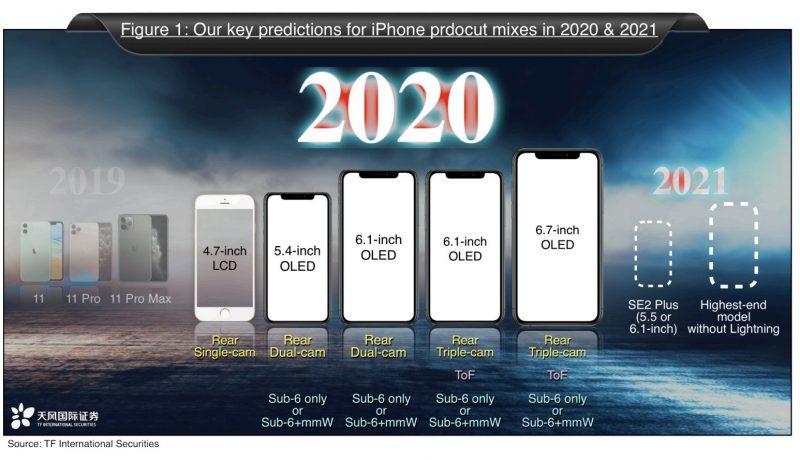 After a relatively slow Thanksgiving and Black Friday holiday week, rumors came in fast and furious this week. Noted analyst Ming-Chi Kuo was on a roll with several reports outlining expectations for new iPhones in 2020 and 2021 as well as Apple's plans to shift to Mini-LED displays, starting next year with the 12.9-inch iPad Pro and 16-inch MacBook Pro.


You don't want to shop for gifts without knowing about these Prime benefits.

RELATED ARTICLES
Scientists warn that ocean deoxygenation will have widespread global effects on marine ecosystems and the people that rely on them.


Director J.J. Abrams will reveal the footage for players who land in Risky Reels.

RELATED ARTICLES
SpaceX must ace a practice capsule escape before it can ferry NASA astronauts to the ISS.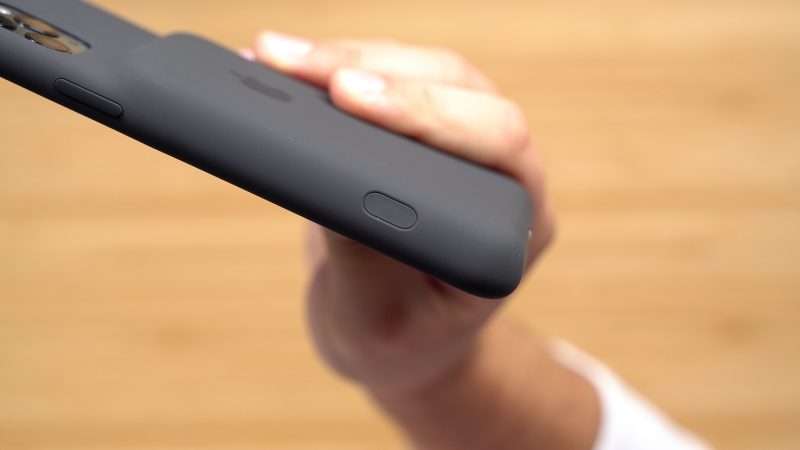 In an internal document shared with Apple Authorized Service Providers today, obtained by MacRumors, Apple has indicated that some customers may report that the camera button on the Smart Battery Case for the iPhone 11, iPhone 11 Pro, or iPhone 11 Pro Max does not function correctly.


Tesla founder Elon Musk should pay at least $190 million in damages for defaming a British cave explorer in tweets that suggested he was a pedophile and were like a "nuclear bomb," the plaintiff's lawyer said on Friday.
Last week I was too busy eating to care about news. Cows wearing VR headsets? Neat. BioWare wants to remind everyone that Dragon Age 4 exists? Fascinating. Now pass the mashed potatoes, please.

But we're back for a few short weeks before year's end, and I've returned to my weekly news-gathering duties despite suffering from some rather severe senioritis. This week, a look at Destiny 2's new Season of Dawn, a sequel to Pathfinder: Kingmaker, our first fight scene from The Witcher, Human Head controversy, and more.

To read this article in full, please click here


Swedish mobile telecoms company Ericsson has agreed to pay over $1 billion to resolve probes into corruption, including the bribing of government officials, the U.S. Department of Justice said on Friday.
Tesla Inc boss Elon Musk emerged victorious on Friday from a closely watched defamation trial as a federal court jury swiftly rejected the $190 million claim brought against him by a British cave explorer who Musk had branded a "pedo guy" on Twitter.
No, you're not crazy: you probably are hearing a popping or a cracking sound after audio stops playing on your new 16-inch MacBook Pro. A lot of other users have been reporting similar experiences online, and now Apple itself has admitted the issue,...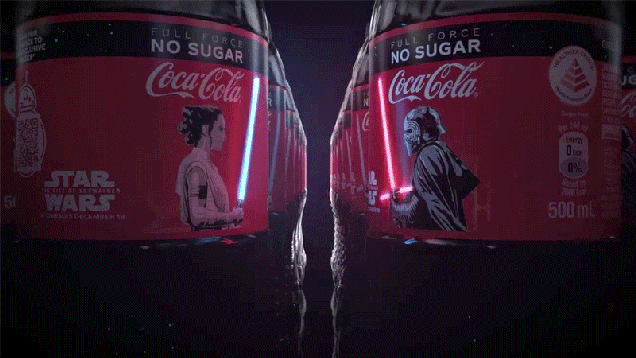 I'm one hundred percent in support of a future where screens are flexible and foldable instead of fragile and easily shatterable. I'm just not willing to spend $2,000 on a folding phone or $10,000 on a rollable TV. I will, however, happily drop $2 or $3 on a plastic bottle with a glowing lightsaber on the label.

Read more...


It appears that Platinum Games will release current-gen remasters of Bayonetta and Vanquish, two of the studio's most popular games, early next year on Xbox One. This week, separate listings for the two titles, along with a bundle that includes both...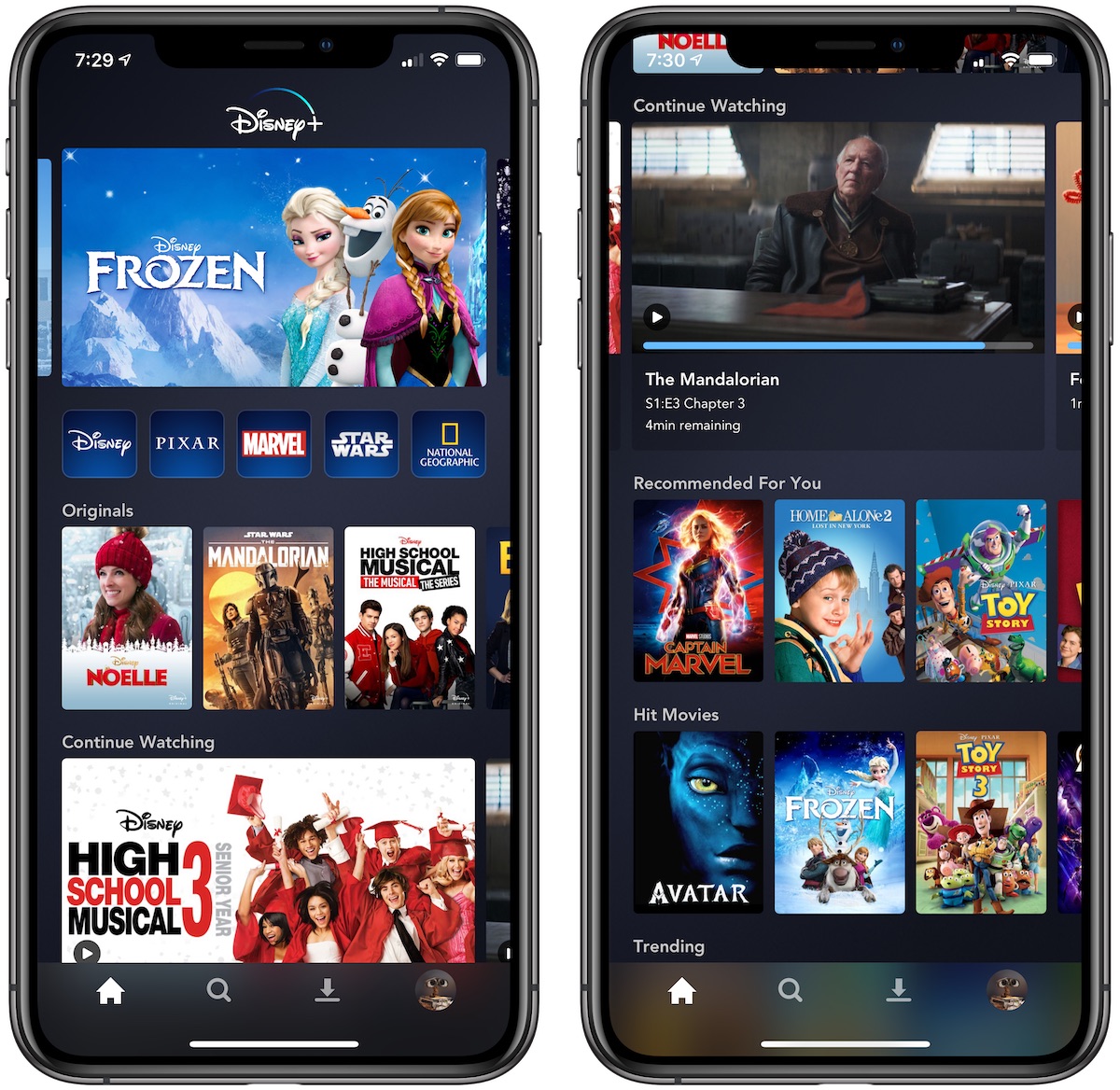 Disney is celebrating Cyber Monday this year with a notable new discount on its streaming service Disney . New subscribers can get their first year of Disney for $59.99, down from an original price of $69.99. That's $10 off for your first year of Disney , and if you decide to re-subscribe after that first year, your subscription will go back up to the traditional $69.99/year price.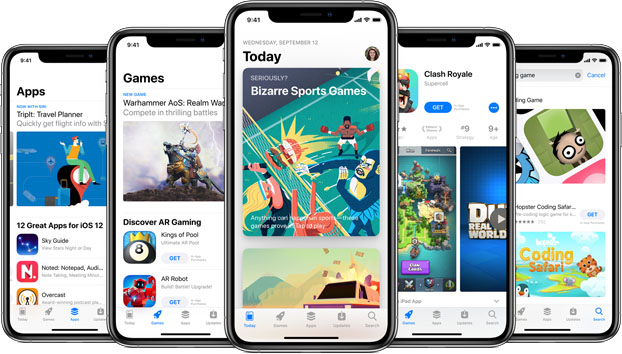 Black Friday week is upon us and that means deals on many iPhone, iPad, and Mac apps, which we've rounded up below. We'll keep this list updated throughout the week, so keep checking back for additions.



RELATED ARTICLES
Want to know how to stop ad stalking, which older TVs will say goodbye to Netflix, how to find out your secret "consumer score" and how to get a throttling data refund? Then read this column.
KMS Lighthouse helps GE Healthcare's call center make a difference in the moments that matter

RELATED ARTICLES
Americans born in the '70s and '80s may not be immune to measles, health officials say. If you're traveling to a country or region having an outbreak, consider a second dose of vaccine before you go.

RELATED ARTICLES