Facebook blamed a technical glitch Saturday after the site mistranslated Burmese-to-English posts about Chinese President Xi Jinping during his visit to Myanmar.

RELATED ARTICLES
SpaceX needs to show NASA astronauts will be able escape in case of a problem during launch.
Mozilla isn't the only one grappling with a serious web browser security flaw. Microsoft has confirmed to TechCrunch that it will fix an Internet Explorer security exploit already being used for "limited targeted attacks." The vulnerability lets...

RELATED ARTICLES
Apple is leaning even further into documentaries than you might have expected. The company has unveiled plans for a Dear... Apple TV documentary series that, in an odd (if logical) twist, will use the "Dear Apple" ads as inspiration for the basic f...
Police detained 185 protesters in central Brussels on Saturday after the environmental protest group Extinction Rebellion staged demonstrations at a car show in protest at the auto industry's role in CO2 emissions that cause climate change. The protest came only days after the European Commission unveiled ideas on how to finance its flagship Green Deal project that aims to make the European Union a CO2 emissions-neutral area by 2050, in part through the transformation of the car industry. A member and former spokesman for the group, Christophe Meierhans, said Extinction Rebellion targeted the car industry because it told "a lot of lies in order to sell more cars".



RELATED ARTICLES
TWEAKS AND UPDATES ZDNet: Google reveals new Python programming language course: Scholarships for 2,500. "There are six courses in the Google IT Automation with Python Professional Certificate, including an introductory 'crash course […]

RELATED ARTICLES
You may have good reason to be worried that police use of facial recognition might erode your privacy -- many departments are already using software with serious privacy concerns. The New York Times has learned that over 600 law enforcement agencies...
The Duke and Duchess of Sussex will need to be protected at taxpayers' expense against the threat of terror attacks and kidnap for years to come, security experts have said. Police and former security chiefs fear the couple will continue to be at risk from organised terror groups, political fanatics and lone obsessives long after they separate from the Royal family. Talks are understood to be taking place at senior levels over the best way of providing protection for Meghan and Prince Harry as they divide their time between Britain and their new life in North America. But there are fears among some experts that palace and government officials may be underestimating both the potential threat and what is required to protect the couple against it. Dai Davies, who was Head of Royal Protection from 1994 to 1998 and former Chief Superintendent (Divisional Commander) Metropolitan Police Service, said: "We have to learn the lessons of history and act on them. Anyone in charge of security has to think the impossible and then think it again and I fear there is not enough of that going on by the experts currently in charge. "One thing you can be sure of is that terrorists and others who pose a threat are thinking about it all the time." Mr Davies said the three main threats come from jihadist terrorists targeting Prince Harry, who also served in Afghanistan; lone 'fixateds' and royal obsessives; and right wing extremists with an hatred of Meghan as a woman of colour marrying into the royal family. M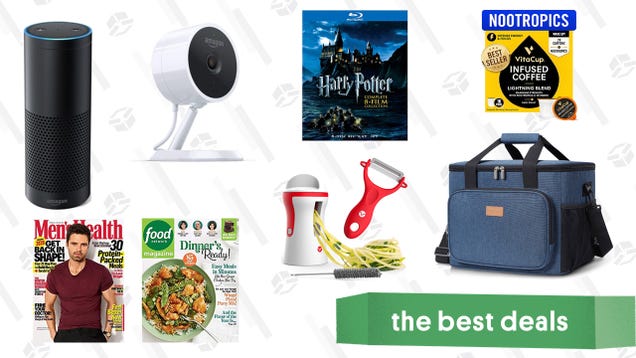 An Amazon Device Sale on Woot, Best-Sellers Magazine Gold Box, and the Harry Potter: Complete 8-Fi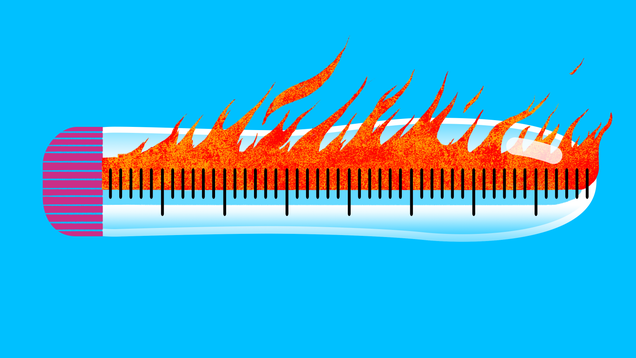 The scope of the Australian bushfires is almost too horrifying to even try to grasp. A billion animals: dead. Sydney: shrouded in toxic air. Aboriginal sacred sites: gone. The Southern Hemisphere: blanketed in smoke.


Read more...


These super cheap security solutions will give you peace of mind without putting a dent in your bank account.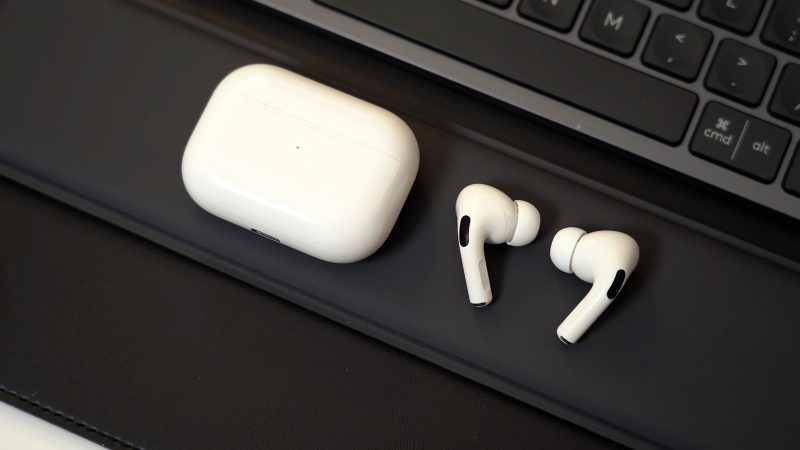 It was a busy week of rumors as we hit the middle of January, with reports about updates to Face ID in the iPhone 12 lineup later this year, signs of a new Mac notebook coming soon, and word that Apple is working on an iPad Pro with 5G support.


Thanks to its new Chromium underpinnings, Microsoft's new Edge browser can now handle Chrome extensions on Windows 10 and MacOS.
The PurrSong Pendant is a tiny device that measures your cat's activity and sleep.

RELATED ARTICLES
Apple has started testing the location toggle button it promised to iPhone 11 users. Late last year, security researcher Brian Krebs discovered that the iPhone 11 Pro constantly checks for your location even if you disable Location Services. Apple ex...
Hey, good morning! You look fabulous. Welcome to your weekend! The first week back after CES has been a long one, but now it's time to relax. Below there are some highlighted stories from Friday and the rest of the week, but the news I needed to see...
NEW RESOURCES New-to-me, with new offshoots: Hasse receives N.J. conservation award for vast online mapping project. "Rowan University Professor of Geography John Hasse and a team of researchers have compiled a massive […]
Watch Marvel Avengers and Star Wars movies alongside all your Disney and Pixar favorites on Disney's new streaming service.
Just off the beaten path you'll find this stylish, well-designed and relatively light gaming notebook with solid performance.
Boeing is dealing with another 737 Max software flaw that could prevent the troubled aircraft from returning to the skies, but this time it's not a safety issue. The company has confirmed that it's fixing a flaw preventing the 737 Max's flight contr...
This weekend is a good opportunity to save some money on gadgets and essentials you missed out on over the holidays.
Looking for a wireless headphone that's great for voice calling? Here are our current top picks.
Authorities issued alerts for areas across the Northeast as blizzard conditions were forecasted to New York and New England over the weekend.


This week's question asks about technology that can make a massive trade show a lot easier. Weigh in with your advice in the comments -- and feel free to send your own questions along to ask@engadget.com! I just worked my first CES, and it was a rou...
Welcome back to This Week in Apps, the Extra Crunch series that recaps the latest OS news, the applications they support and the money that flows through it all. The app industry is as hot as ever with a record 204 billion downloads in 2019 and $120 billion in consumer spending in 2019, according to App Annie's […]
Turns out, letting slower passengers—like travelers with small children, or who need extra assistance—board first really is faster.
The oath is administered any time the Senate considers impeachment. Previous trials show lawmakers have used their own judgment to follow its intent.


The small, lightweight Toyota 86 is still one of our favorite no-frills sports cars.
Great deals on gear our team has tested, and loves—TVs, Android phones, camera bags, cold-brew coffee makers, and more.
From custom app icons to better multitasking, Android phones can do a lot that iPhones just can't.
More than a year after Microsoft waved the white flag, saying it would scrap Edge's rendering engine and replace it with Blink, the engine that powers Google's Chrome, the company has now delivered its reborn browser to the public.

Kudos, then.

But the result? That's still up for grabs. Although there was little downside to the radical shift to Chromium - Internet Explorer had long been on legacy life support and Edge was at a near-death 4% user share - it's vastly unclear whether the switch to Chromium will save Microsoft's browser bacon.

To read this article in full, please click here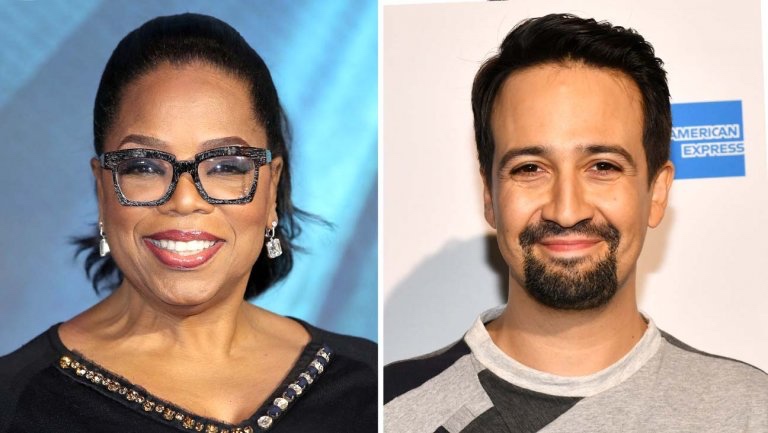 Apple has inked a deal for a docuseries called "Dear..." that profiles famous people using an "inventive and cinematic approach" that involves letters written by people whose lives the celebrities have touched, Apple announced today.


Chromebook fans have been able to get their game on ever since Google Stadia launched in November, but a new report from Android Police claims that more might be on the way. According to an interview with Kan Liu, Director of Product Management for Chrome OS, Google is working toward bringing Steam support to Chromebooks, too.

Granted, this is Google we're talking about, so it's not all that surprising that they're working on major features that may or may not get released. But taken at face value, this is a particularly interesting tidbit. It's unclear whether Google is working in direct conjunction with Valve or if Steam support would even launch as an official feature, but Liu suggested Google is definitely serious about the project.

To read this article in full, please click here


The Emmy-award winner will develop projects as both an executive producer and star.
The Taal volcano roared to life last weekend for the first time in more than 40 years, sending a massive plume of volcanic ash towering over the Philippines.This was the first time that Taal has erupted since 1977, an event that marked the end of an active period for the volcano that had begun in 1965. Taal did show signs of unrest periodically throughout the 1990s, but it did not erupt during that period, according to the Philippine Institute of Volcanology and Seismology.The eruption, which began on Jan. 12, 2020, has forced more than 125,000 people to evacuate the Philippine province of Batangas, where the volcano is located. A state of calamity has been declared for the zone surrounding the volcano, according to The Associated Press. People watch as Taal Volcano erupts Sunday Jan. 12, 2020, in Tagaytay, Cavite province, outside Manila, Philippines (AP Photo/Aaron Favila) During the height of the eruption, a large plume of searing hot volcanic ash blossomed approximately 50,000 feet, about 9.5 miles, into the atmosphere, with some materials making it into the stratosphere, according to observations from NASA. The eruption was accompanied by incredible displays of volcanic lightning, which made for breathtaking video footage, fountains of scalding lava and more than 400 earthquakes.The aftermath of the eruption had the country's president, Rodrigo Duterte, using no uncertain terms to describe the impact on the surrounding communities."It is now a no man's land," Duterte declared, according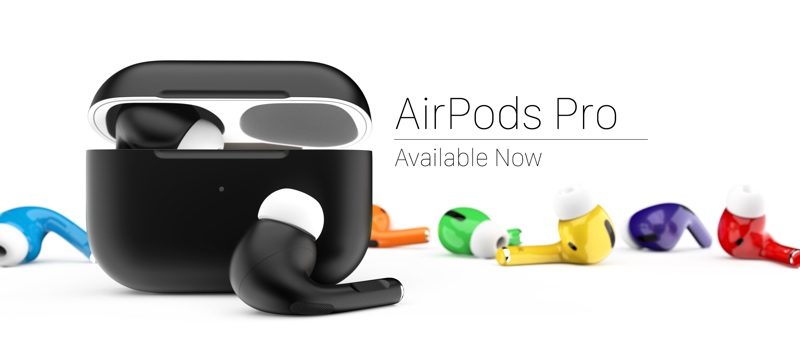 For this week's giveaway, we've teamed up with ColorWare to offer MacRumors readers a chance to win custom-painted AirPods Pro, available in dozens of colors.


If you want to install the January Patch Tuesday patches, by all means, go right ahead. That said, I continue to recommend that you hold off installing the January Microsoft patches until we get a clearer reading on potential bugs.

The pro-patch-now argument generally goes something like this: Everybody is recommending that you install the patches to protect against the Crypto bug — almost all of the major security folks, the researchers, the big online sites, your local news station, your congresscritter, your neighbor's nine-year-old, even the bleeping NSA. It's a little patch. Why not just install it and be done with it?

To read this article in full, please click here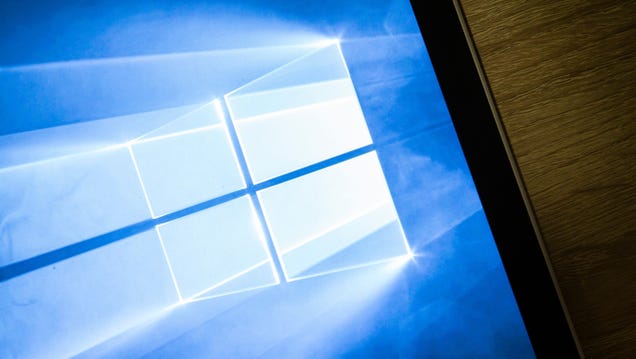 Everyone's talking about Windows 7 this week. And even if you have absolutely no interest in the inner workings of your PC's operating system, your attention has no doubt been drawn by Microsoft's twist: The company isn't supporting Windows 7 with security updates anymore.

Read more...


We took Amazon and Google out of the running (just this once) to see what other great smart home products are out there.
One of the last major steps before SpaceX flies its Crew Dragon craft with real NASA astronauts onboard is an "in-flight abort test." Scheduled to take place during a four-hour window on Saturday, Sunday or Monday morning, it will test the vehicle's...
Teachers at an elementary school outside of Los Angeles, California are suing Delta after a plane dropped fuel on area schools, causing 60 injuries.


Samsung's next flagship phone could be brawny, but miss these touches that take it over the top. Sometimes it's the little things that count.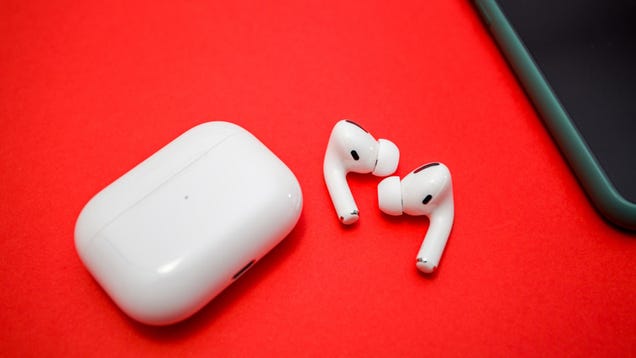 Noise-canceling headphones can bring you peaceful, private listening in crowded places like buses or help you focus on work while posted up in a coffee shop or noisy office. They're great when they work, but some AirPods Pro users are finding that a recent firmware update affected the performance of their earbuds'…

Read more...


NEW RESOURCES Hyperallergic: Images of 100,000 Artworks From Paris Museum Collections Now Freely Available to the Public . "Paris Musées announced yesterday that it is now offering 100,000 digital reproductions of artworks […]
Boeing's Starliner space capsule is scheduled to make its first flight at 6:36 a.m. Friday from Cape Canaveral, and although no astronauts will be on board, it's a must-succeed test for Boeing, besieged by questions over its 737 Max aircraft.
Disney has made its official debut, with a few minor hiccups. It is widely available via a plethora of devices, offers a breadth of content, and serves quick and seamless downloads to mobile devices. However, with a heavy focus on Disney animated films, Marvel superhero movies and Star Wars, this service might not be quite the Netflix killer that the Walt Disney Company claims it is.