The IRS lets you file for any full or partial stimulus check payment you're owed, but it's lumped into tax season 2020. Here's how it works.

RELATED ARTICLES
Google is writing check to another startup in India. The Android-maker, which last year unveiled a $10 billion fund to invest in the world's second largest internet market, said on Tuesday that it is participating in a $40 million investment round of hyperlocal delivery startup Dunzo, a Bangalore-based firm that it has also previously backed. […]

RELATED ARTICLES
If you think this is becoming routine, think again. This will be the first attempt to reuse a rocket booster eight times.
Merchandise with phrases like "Battle for Capitol Hill Veteran" could still be purchased on major e-commerce sites, a sign of how the platforms have struggled to remove the goods.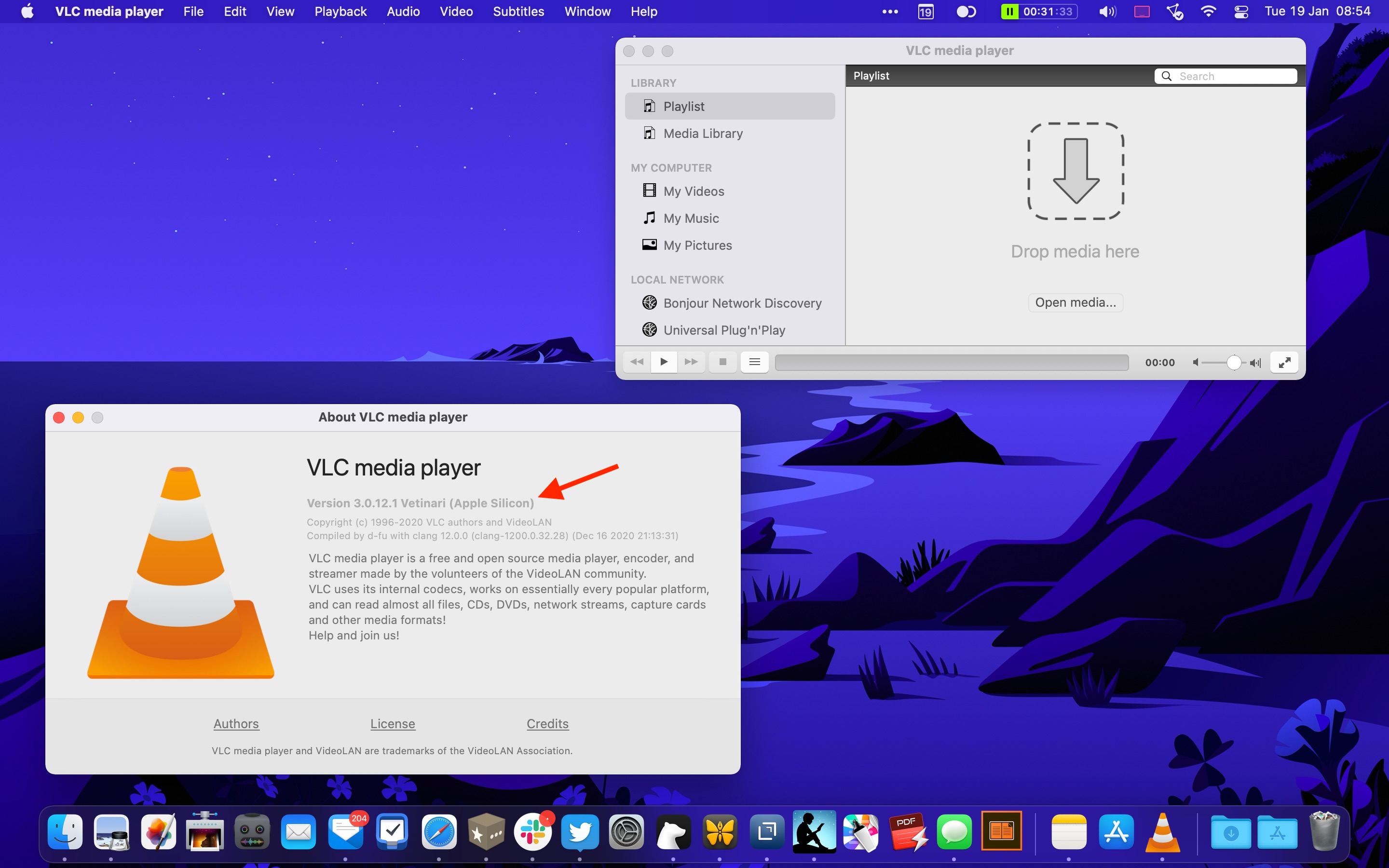 Popular media player VLC for macOS was today updated to version 3.0.12, bringing native support for Apple silicon Macs, including Apple's latest M1-equipped MacBook Air, 13-inch MacBook Pro, and Mac mini models.
Support for Apple Silicon (Mac M1) and Big Sur, improvements for DASH, RIST, Bluray support, fixes for macOS audio, Windows GPU, crashes and security issues.https://t.co/3zAr8VgzbL pic.twitter.com/TAU8ayKEBU

— VideoLAN (@videolan) January 18, 2021


Skyqraft, the Swedish startup using AI and drones for electricity powerline inspection, has raised $2.2 million in seed funding, capital it will use to further develop its technology and expand its operations in Europe and in the U.S. Leading the seed round is Subvenio Invest, with participation from pre-seed backer Antler, Next Human Ventures, and […]
The IRS deadline to send out second stimulus payments has passed, but yours may be on the way. Use this postal service tool to track your stimulus check right to your mailbox, so you don't accidentally throw it away.
The president was impeached for a second time Jan. 13. With days left in his presidency will Trump attempt a self-pardon?
You can save $250 on a 75-inch Hisense TV, $400 on a Dell gaming laptop, $350 on a large Aerogarden and much more.
The Apple Watch and other smart wearables may have an important part to play in the struggle against COVID-19 and should help businesses provide better healthcare protection to staff.

Wearables can predict infection Two recent independent studies from Mount Sinai Health System and Stanford University show that Apple Watch and other sensor-packed fitness wearables from Garmin and Fitbit can signal the early sign of COVID-19 infection days before symptoms appear.

To read this article in full, please click here



RELATED ARTICLES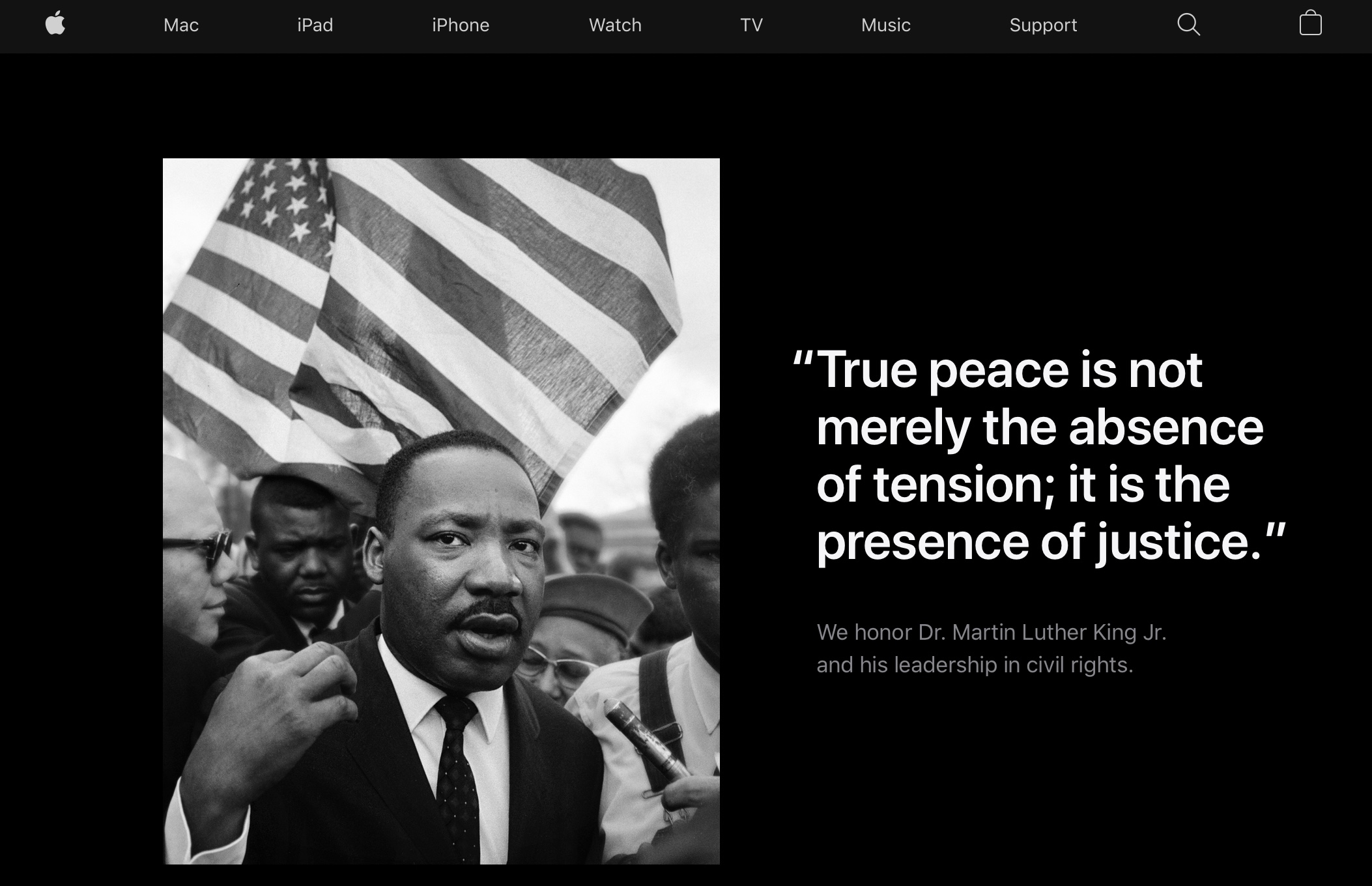 Today is Martin Luther King Jr. Day in the United States, an annual federal holiday commemorating the American civil rights movement leader.
— ?Tim Cook? (@tim_cook) January 18, 2021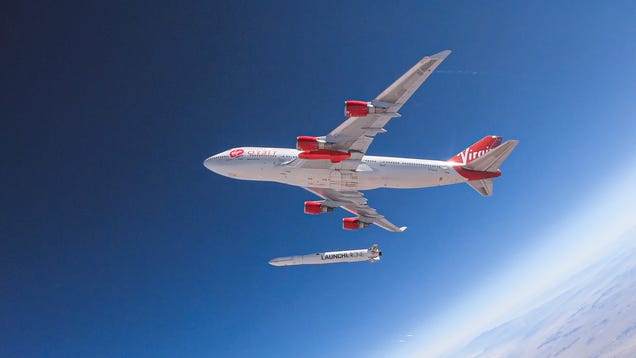 The commercial race to space just got a little more crowded. Richard Branson's Virgin Orbit, Virgin Galactic's sister company, has successfully launched a rocket into orbit for the first time. It also managed to successfully deliver payloads for a customer, NASA, dropping off a number of nanosatellites sponsored by…

Read more...



RELATED ARTICLES
With the deadline now passed for the IRS to automatically send your second stimulus check, this free, online tool from the agency can show you more information about your payment status.
If your first or second stimulus check never arrived or a mistake with your payment was made, you can track your money, file for a missing payment or contact the IRS. Here's how.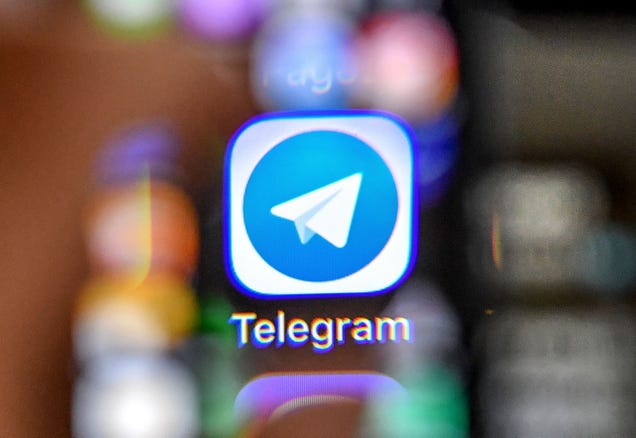 In the weeks since Trump-sympathizing rioters laid siege to the U.S. Capitol, platforms have scrambled to account for the ways right-wing zealots used their communication networks to strategize, coordinate or otherwise inflame tensions related to the deadly insurrection. Apparently, Telegram has been no exception: On…

Read more...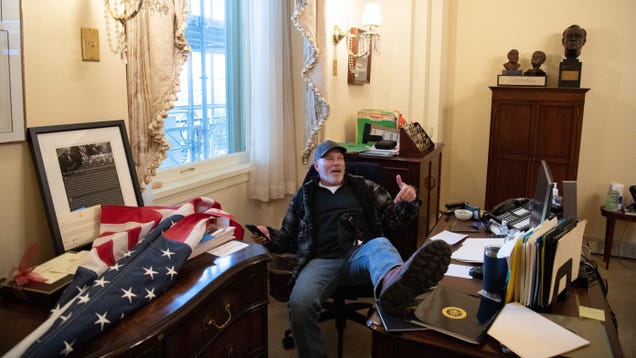 The pro-Trump insurgents who descended on the Capitol building earlier this month got up to a lot of dumb, violent, and almost certainly illegal antics. But this one takes the cake: A capitol rioter allegedly stole a laptop from House Speaker Nancy's Pelosi's office to try to pawn it off to the Russian government,…

Read more...


The IRS has stopped automatically sending stimulus checks. Now, some may have to wait weeks or months for their money to arrive. Here's what we know.
Here are our top-rated picks for all types of users, including creatives and gamers, and even our favorite cheap laptops and budget-friendly options.
The IRS and US Treasury can't send any more checks, at least not automatically. Here's how that impacts your payment, depending on how you get your money.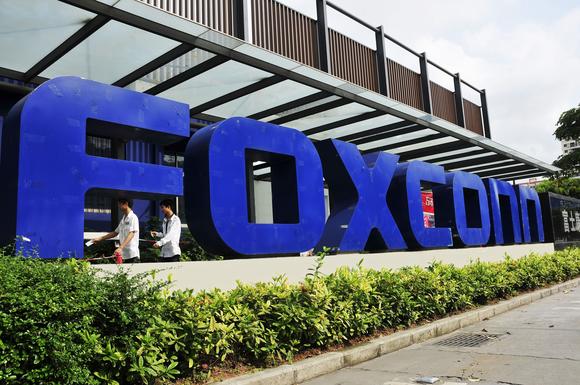 Apple supplier Foxconn has been granted a license to construct a new $270 million plant in Vietnam, likely to manufacture MacBooks and iPads (via Reuters).


When will it be clobberin' time? Spider-Man director Jon Watts is in charge of Mr. Fantastic, Invisible Woman, the Human Torch and the Thing's first Marvel Cinematic Universe adventure.
TWEAKS AND UPDATES Google Blog: Learn to build no-code apps quickly to simplify your work. "With AppSheet from Google Cloud, anyone can build custom applications without having to write code. Whether you're […]
You can save money by shopping online at these reputable sites.
The last day to file a claim for missing money has passed. Here's what you can do now, and how to estimate the total amount you should get.
NEW RESOURCES ProPublica: Inside the Capitol Riot: What the Parler Videos Reveal. "Parler's failure to 'effectively identify and remove content that encourages or incites violence against others' led Amazon to expel the […]
If you aren't required to file taxes because you're on SSI or SSDI, you're retired, or you don't meet the IRS' income threshold, you'll need to take an extra step to claim any missing stimulus money. Here's how.
Here's a breakdown of the controversial Chinese telecom giant's saga so far.

RELATED ARTICLES
Cord-cutters can now stream games live from ABC, ESPN, TNT and NBA TV. Here's how.
NEW RESOURCES British Library: Creating a Web Collection for the exhibition - Unfinished Business: The Fight for Women's Rights. "The core aim of the collection was to capture websites that reflect the […]
The president was impeached for a second time Jan. 13. With days left in his presidency will Trump attempt a self-pardon?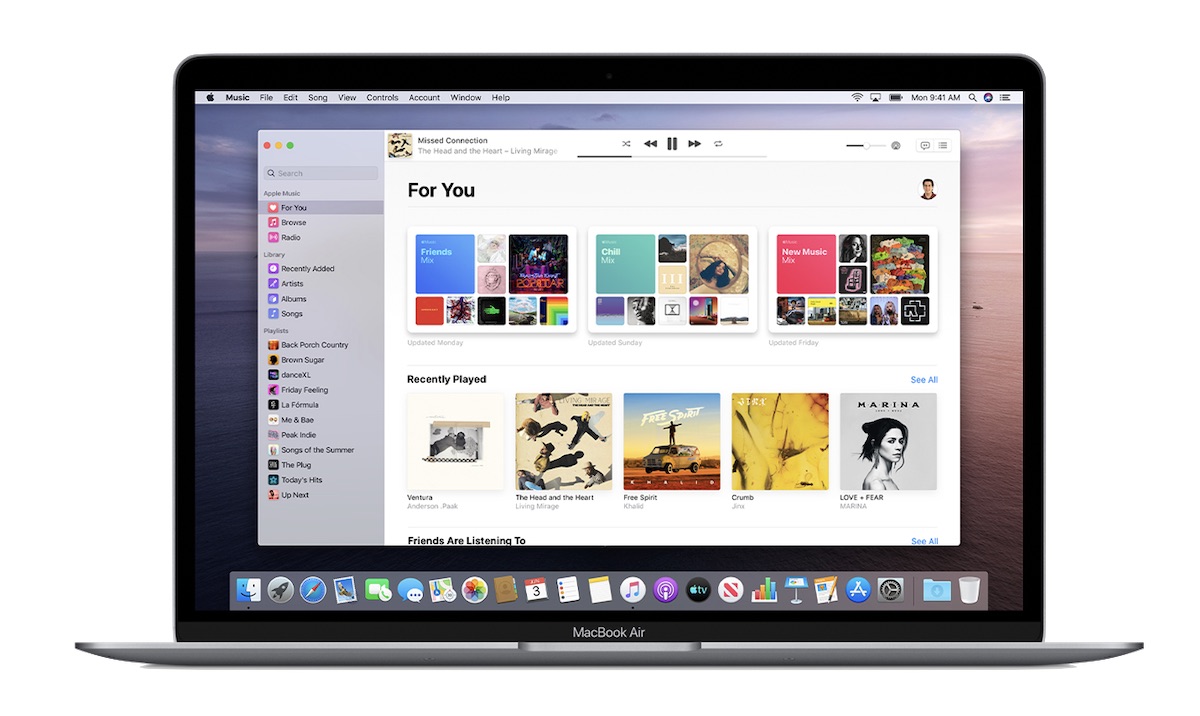 Apple is working to bring Music and Podcasts apps to the Microsoft Store, according to a report from 9to5Mac that cites unnamed sources. Apple is allegedly testing Music and Podcasts apps for Microsoft's platforms in a private beta capacity at this time.


If you've known me for long, you know I'm not a fan of those hollow, wide-reaching predictions people love to make this time of year (well, with one noteworthy exception). But trends — now, trends are something I can get behind. Trends are less about pretending to have some manner of magic crystal ball and more about observing genuine patterns and big-picture shifts over time.

And when it comes to Google and the start of 2021, whoo boy, have we got a budding trend worth talking about right now. It's something that gets at the very heart of Google's business, its ambitions, and its plans for connecting with us as customers and users of its various products and services.

To read this article in full, please click here


"You have zero privacy anyway. Get over it," Scott McNealy said of online privacy back in 1999, a view the former CEO of the now-defunct Sun Microsystems reiterated in 2015. Despite the hue and cry his initial remarks caused, he's been proven largely correct.

Where mainstream mobile browsers differ in privacy settingsTo read this article in full, please click here

(Insider Story)
TikTok, the popular short form video app, has filed a lawsuit against the U.S. government, calling the potential U.S. ban an extreme action. At first glance, this lawsuit may mirror another one filed by a different tech company, Huawei. While both Huawei and ByteDance, the owner of TikTok, are Chinese tech companies, the proposed U.S. bans of each of these companies are different. Juliet breaks down why TikTok may fare better in the face of a potential ban than Huawei. More on TikTok's alleged security threats: https://youtu.be/LzeIOH2U8-8 Check out my latest video about the Huawei ban: https://youtu.be/bDXc7xeS5OE Sources-- https://www.nytimes.com/2020/08/24/technology/tiktok-sues-trump-administration.html https://newsroom.tiktok.com/en-us/tiktok-files-lawsuit Follow Juliet on Twitter: https://twitter.com/julietbeauchamp