Almost a year after Google introduced Play Pass on Android, it's expanding the game and app subscription service outside of the US. It'll be available in Australia, Canada, France, Germany, Ireland, Italy, New Zealand, Spain and the United Kingdom th...

RELATED ARTICLES
Apple has settled a class-action lawsuit over iPhone throttling, agreeing to pay up to $500 million to consumers.

RELATED ARTICLES
We'll show you how to customize Apple's newest widget in iOS 14 to put snippets of information from your favorite apps on your home screen.

RELATED ARTICLES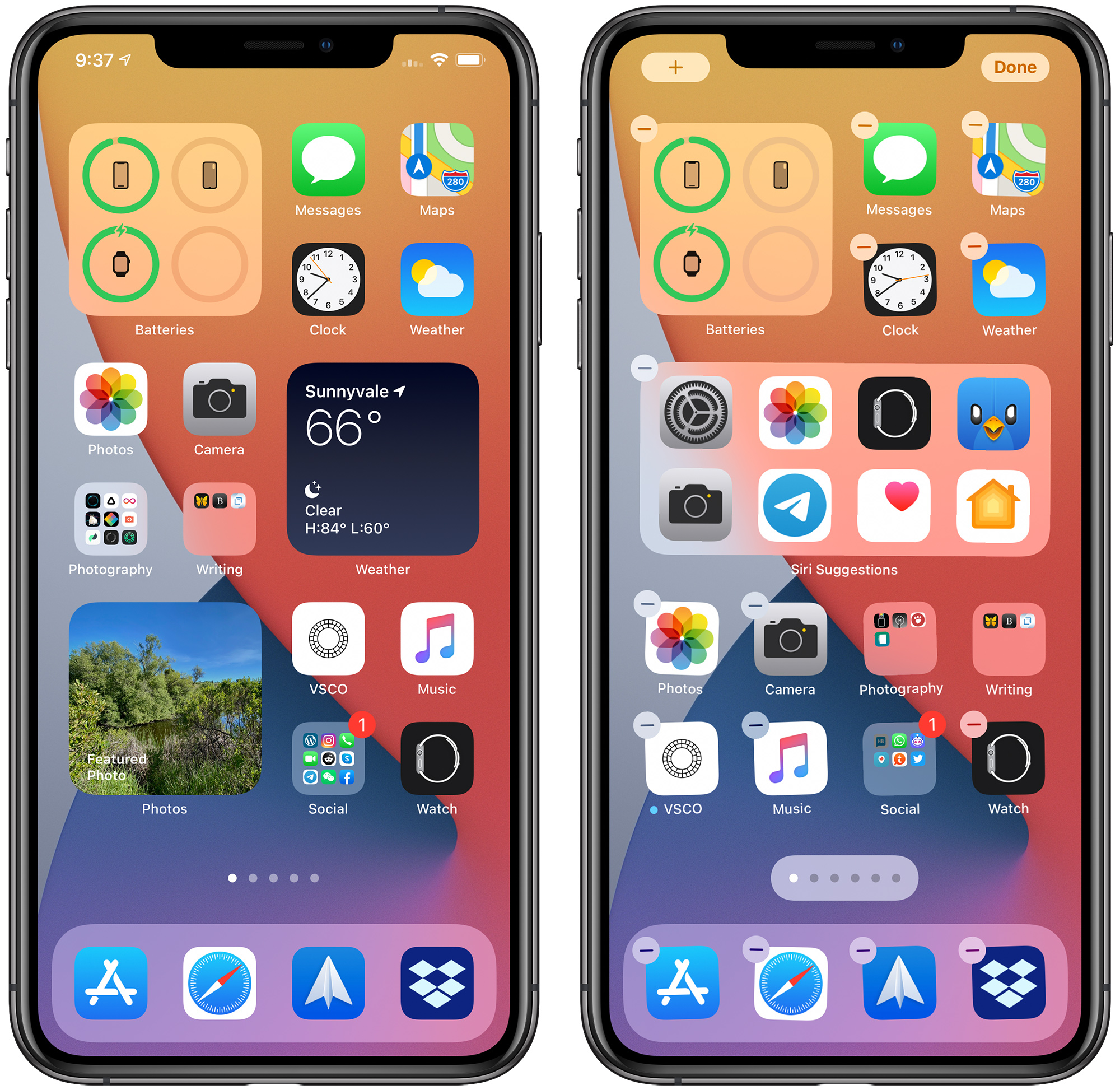 In iOS 14, Apple made some dramatic changes to the Home Screen of iPhone. In particular, it introduced the concept of ?Home Screen? widgets, which are similar to the ?widgets? available on Android phones.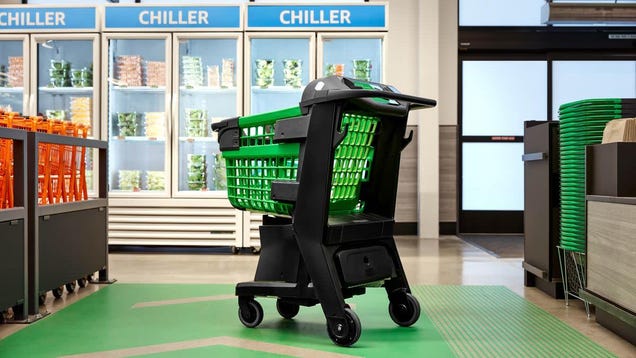 Amazon opened its first cashless Go convenience store in 2018 before following that up with its first full-size cashless grocery store earlier this year. But for its next attempt to revolutionize brick-and-mortar shopping, Amazon is betting on a smart shopping cart.


Read more...



RELATED ARTICLES
When could the IRS issue a second stimulus payment? We went day by day through the Senate's summer calendar for insight.

RELATED ARTICLES
AMD Threadripper Pro CPUs are coming to take down Intel's Xeon workstation chips, offering up to 64 cores, 128 threads, 128 lanes of PCIe Gen 4, and up to 2TB of RAM.

The company announced four Threadripper Pro chips:

Ryzen Threadripper Pro 3995WX with 64 cores, 128 threads, and a base clock of 2.7GHz and boost clock of 4.2GHz Ryzen Threadripper Pro 3975WX with 32 cores, 64 threads, and a base clock of 3.5GHz and boost clock of 4.2GHz Ryzen Threadripper Pro 3955XWX with 16 cores, 32 threads, and a base clock of 3.9GHz and boost clock of 4.3GHz Ryzen Threadripper Pro 3945WX with 12 cores, 24 threads, and a base clock of 4GHz and boost clock of 4.3GHz. All four chips feature the same ludicrous amount of 128 PCIe 4.0 lanes, rated 280-Watt TDP, and the ability to run up to 2TB of RAM in 8-channel mode supporting unbuffered DIMMS, registered DIMMS, and Load Reduced DIMMs.

To read this article in full, please click here


Ford's new Bronco is slightly more expensive than Jeep's Wrangler, but we're thinking it'll be worth it.

RELATED ARTICLES
The United Arab Emirates will head to Mars for the first time, with a probe named Hope.
YouTube TV has increased its price by 30%, but the beauty of live TV streaming services is that you can always cancel.
With the filing deadline coming Wednesday, we have answers to questions about the standard deduction, 401(k) plans, health savings accounts and more.

RELATED ARTICLES
The UAE's Hope spacecraft will now aim for launch to Mars on July 17, after weather conditions postponed the history-making mission.
The United Arab Emirates will launch the Hope probe, a car-sized Martian meteorologist, in July.
The Hope Probe is one of three spacecraft set to lift off for Mars this month. The UAE mission aims to map the Martian climate for the first time.



RELATED ARTICLES
Banning the use of the Chinese tech giant's equipment in high-speed wireless infrastructure is a major reversal by Prime Minister Boris Johnson — and a big victory for the Trump administration.
Google's gaming platform will round out its offerings with new popular titles this Fall.
Can you believe I've been doing this newsletter for four months? Time just smears nowadays, doesn't it. According to WordPress I've posted 3,861 stories in the Covid-19 category. I'm holding on to […]
During its Stadia Connect, Google had some news about some upcoming exclusives for the game streaming platform. Music game specialist Harmonix and Until Dawn studio Supermassive are working on titles that'll only be on Stadia.Google didn't reveal too...

RELATED ARTICLES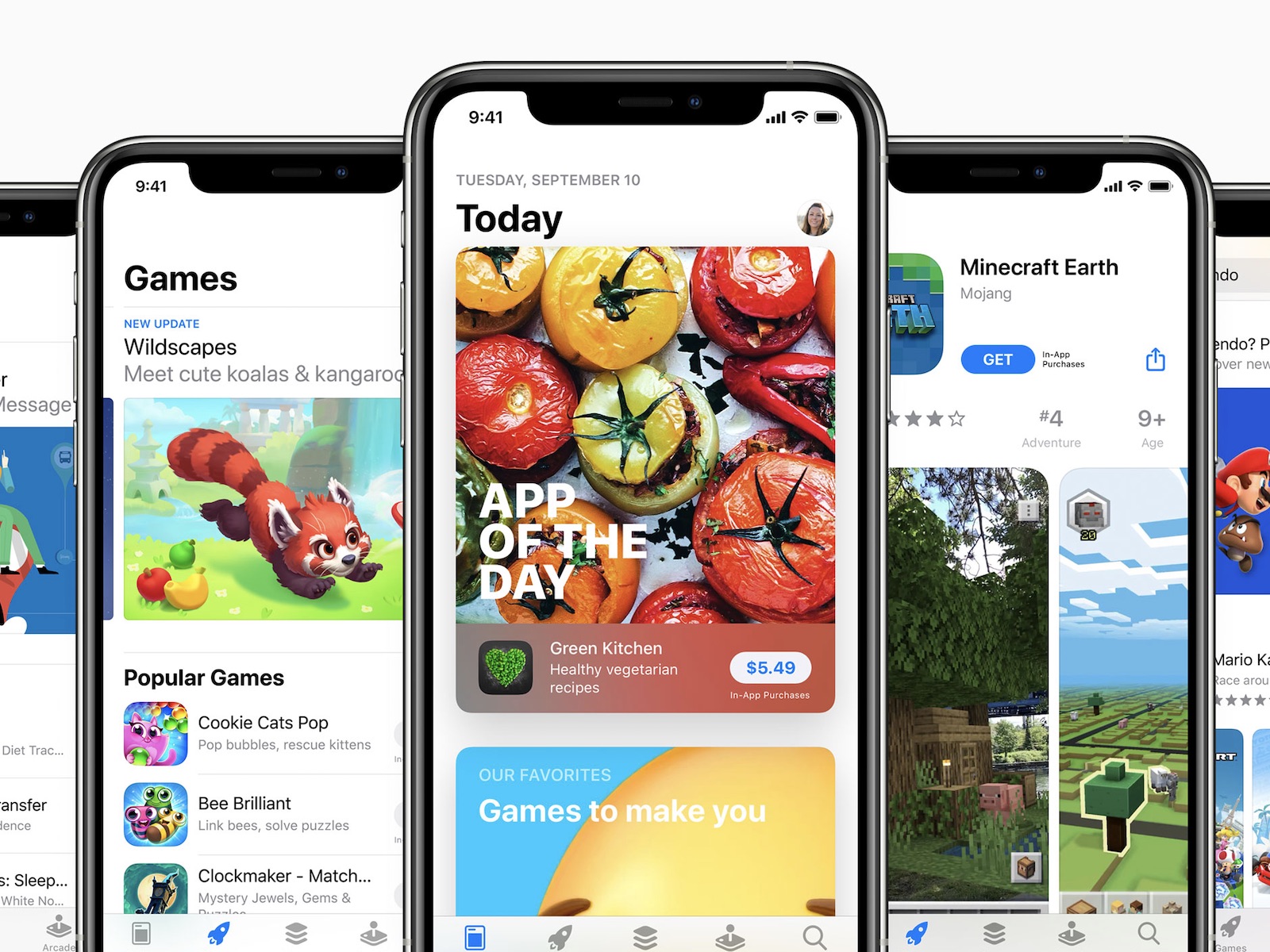 App Store developers in the European Union now have more protections afforded to them following the passage of new regulations this week, according to MCV/Develop and GamesIndustry.biz.



RELATED ARTICLES
The social app is as the center of the president's anti-China push.
China has repeatedly threatened to retaliate if the UK Government reversed its decision on Huawei, with relations already under strain after Boris Johnson offered citizenship to up to three million people from Hong Kong fleeing tough new security laws. The Chinese government has not hinted what measures are being considered, but ongoing diplomatic spats with British allies including the US, Australia and Canada reveal a wide-ranging playbook. A key factor is how quickly China might be willing to allow relations with the UK to deteriorate. In the US, Canada and Australia, political elements have been critical of China for several years, while the UK is only now starting to push back against China's ambitions, said Kitty Smyth, the founder of Jingpinou, a UK consultancy specialising in China. Therefore, China may be "more likely to want to build on those pockets of support, rather than erode all relationships with the UK entirely", she added. Still, some level of reprisal is likely to take place as Beijing's swagger has grown with its new "wolf warrior" style of diplomacy, taking a much harder line in defiance of what it views as the West trying to diminish its place on the world stage.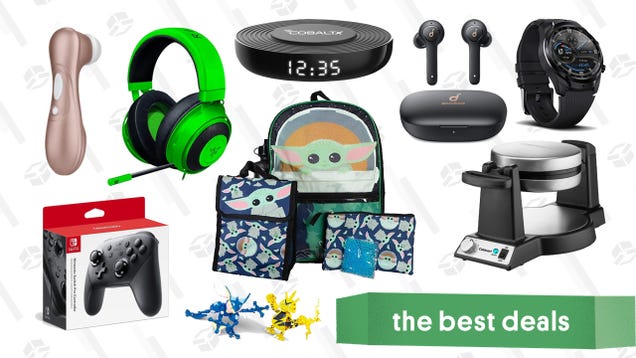 An affordable pair of Anker Soundcore Liberty P2 true wireless earbuds, a Nintendo Switch Pro controller restock and discount, a Razer gaming peripherals Gold Box, and a markdown on the reader-favorite Satsifyer Pro 2 at Ella Paradis lead Tuesday's best deals.

Read more...


We break down the saga of the controversial Chinese telecom giant, day by day.
Today only, you can grab a bunch of Razer devices for less on Amazon. The sale includes things like gaming mice, keyboards, microphones and more, but two of the best deals are on the Razer Stealth 13 gaming laptop and the Kraken X headset. The Razer...
With schools in flux from the pandemic, Khan Academy has increased its resources for independent learning. The founder talked to CNET about what's next.

RELATED ARTICLES
Reading for Racial Justice, Wyoming History, Hyperpartisan News, More: Tuesday ResearchBuzz, July 14, 2020 NEW RESOURCES Insight News: U of M Press releases "Reading for Racial Justice" digital collection for free Summer […]
In a plot twist, the administration's assault on the Chinese telecom giant is gaining traction. At heart, the US has an interest in its own electronic surveillance capabilities.
In its bid to further automate grocery shopping, Amazon today unveiled a smart shopping cart that can automatically detect products placed inside it and let customers pay for shopping without visiting a cashier. The "Dash Cart" — the company calls it...
The IRS' Get My Payment tracker tool may not be hard to use, but you'll get more out of it if you know these simple tips before you begin.
Junk health information that preys on people's fears spreads online. Here's how we can stamp it out.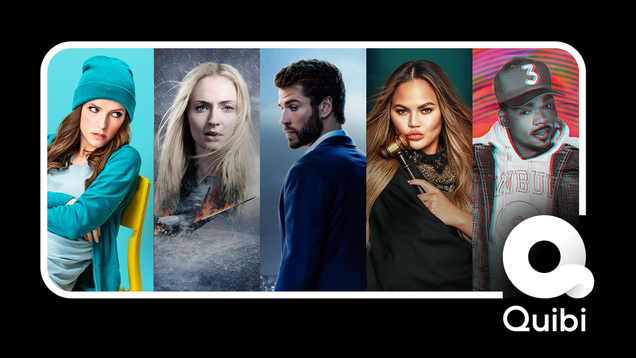 Shortly before its rocky launch back in April, Quibi was accused of stealing the gimmicky technology at the heart of its struggling mobile-first streaming service in a high-stakes lawsuit brought by video company Eko—a legal battle that's stretched on as Quibi battles myriad other public and private crises.

Read more...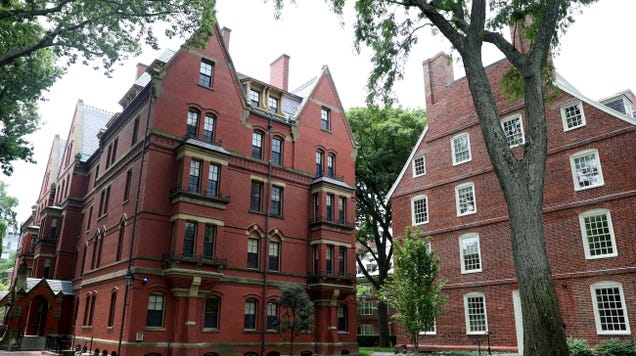 More than a dozen of the biggest names in tech have thrown their support behind last week's lawsuit pushing back against ICE's proposed plans to deport any foreign students planning to attend online-only classes in the coming semester.

Read more...


Need to buy a face covering? These online merchants have a variety of face mask styles.
When Ford unveiled the new Bronco series of sport utilities, a new Bronco Sport came with it. At first glance, this new Baby Bronco looked like a smaller version of the SUV. On closer inspection, it's clear that the 2021 Bronco Sport is a completely different animal in almost every way.

Continue Reading

Automotive, Transport

Ford, bronco, SUV, Crossover, Sport


So long to overhyped innovations. Hello to tech that embeds accessibility into everyday devices.
iPhones with iOS 14 will soon be able to play picture-in-picture video on the screen while doing something else. Here's how it works and why you'll want to use it.
Transparent face masks can show off your facial expressions and make it easier to read lips.
Kick back and relax with the MLS Is Back Tournament until Aug. 11.
BAE Systems has unveiled the futuristic smart factory that will be used to develop and manufacture Britain's Tempest fighter jet. Billed as a first-of-its-kind factory, the new facility at Warton, Lancashire combines robotics with other advanced technologies that will allow production lines to adapt much faster by removing the need for slow, expensive retooling.

Continue Reading

Military, Technology

BAE Systems, Fighter, Robotics


A new study, led by neuroscientists from the University of Cambridge, has identified apathy as an important early sign of dementia. The research finds apathy is distinct from depression, and offers a more accurate longitudinal association with the onset of dementia.

Continue Reading

Health & Wellbeing, Lifestyle

Dementia, Anxiety, Depression, University of Cambridge, Alzheimer's Disease, Brain, MRI, Neuroscience


Boeing has won a contract worth almost US$1.2 billion from the US Air Force to build the first tranche of eight F-15EX fighter jets. The most advanced version of the venerable F-15 that began production in the 1970s, the first two jets are already under construction at Boeing's St Louis facility and are expected to be delivered in 2021.

Continue Reading

Military, Technology

US Air Force, Boeing, Aircraft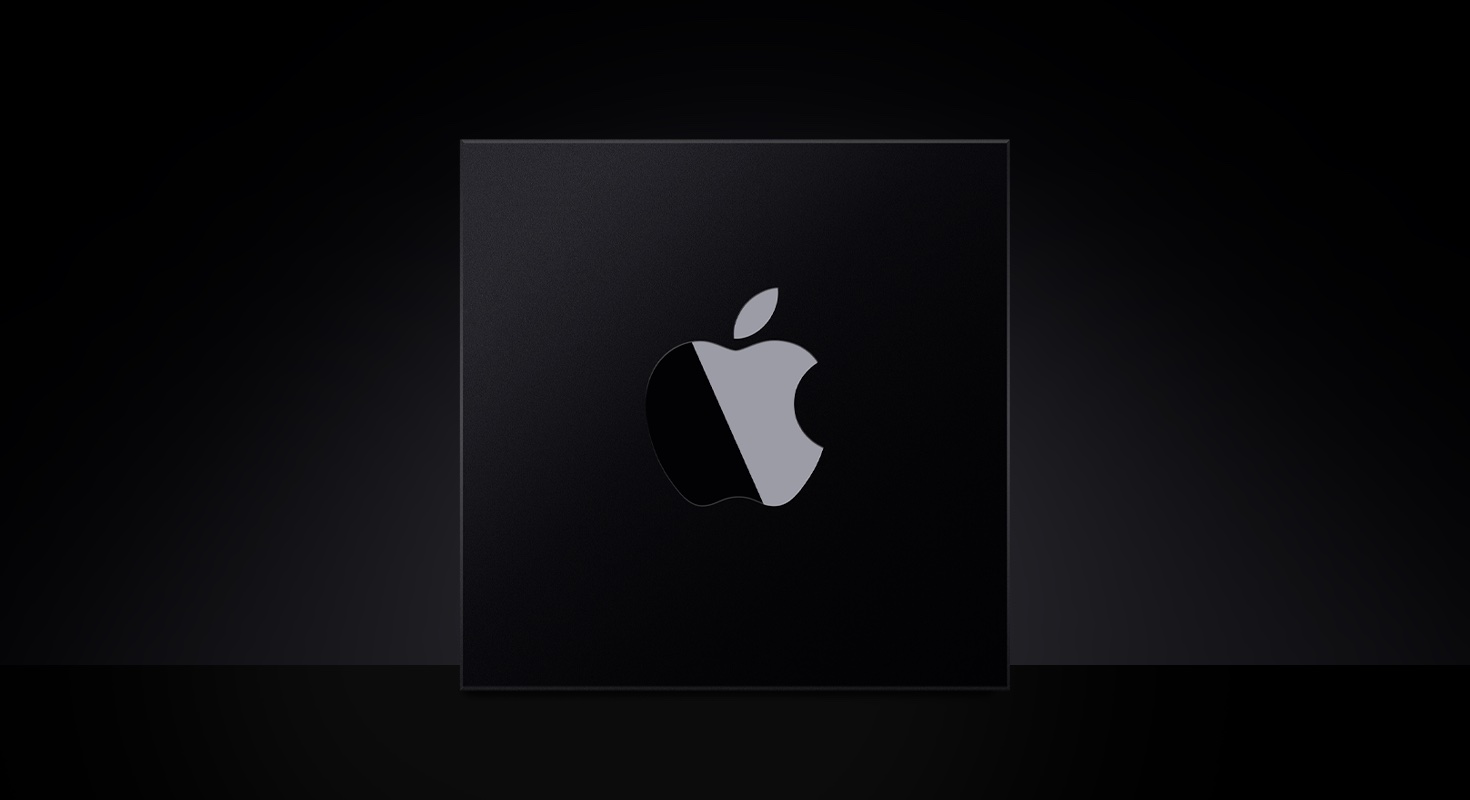 SoftBank, the company that owns chip designer Arm Holdings, is exploring options that include a full or partial sale or a public offering, reports The Wall Street Journal.


South Korea's first military satellite will launch atop a Falcon 9, but not on July 14 as planned.
After a series of closed alpha tests, Microsoft's Xbox Game Studios and Asobo Studios today announced that the next-gen Microsoft Flight Simulator 2020 will launch on August 18. Pre-orders are now live and FS 2020 will come in three editions, standard ($59.99), deluxe ($89.99) and premium deluxe ($119.99), with the more expensive versions featuring more […]
Yes, with Windows you have to get patched sooner or later. No, you don't have to do it right away.

Every month Microsoft releases buggy Patch Tuesday patches. Every. Single. Month. Every month we're admonished to get patched right now, lest the bad guys start mining PCs for juicy morsels. Every month we see the same hype, with the same results.

To read this article in full, please click here



RELATED ARTICLES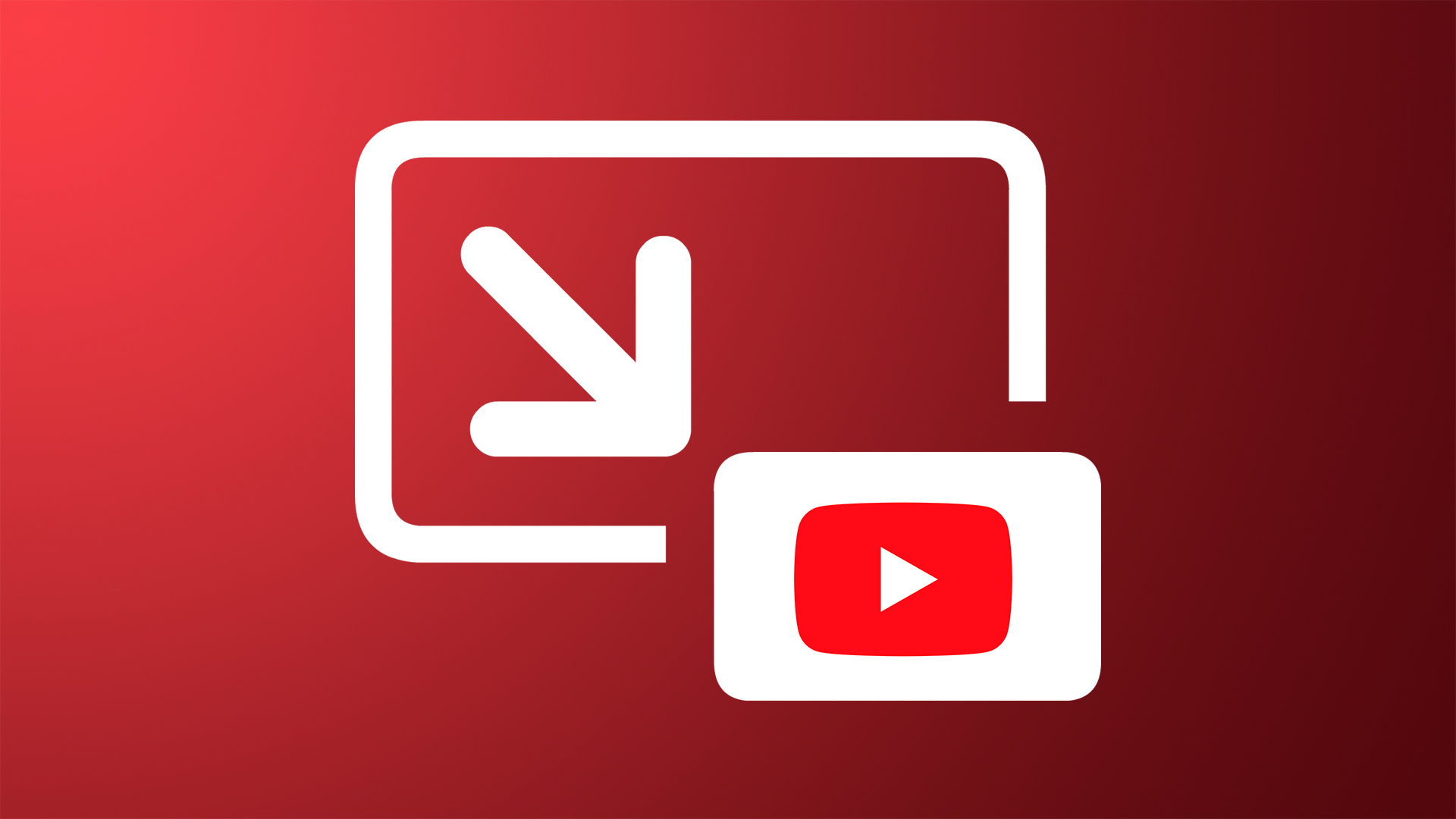 iOS 14 brings Picture in Picture mode to the iPhone, allowing movies, TV shows, and videos to be watched in a small window while you do other things on your ?iPhone?.



RELATED ARTICLES
Wash your hands and stay at home as much as you can. When you go out, please wear a mask. Please be careful. I love you. NEW RESOURCES - EDUCATION/ENTERTAINMENT The Chattanoogan: […]
Parents weigh decisions for their kids as school reopening deadlines approach. One thing is clear: They're not listening to skirmishing politicians.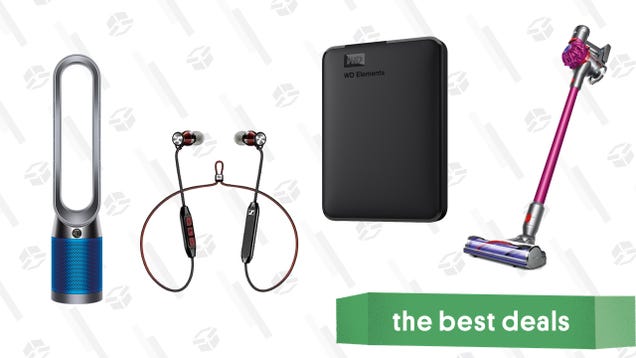 Finding the right gear, whether it's headphones, a new computer, a fresh set of keys, or even just some more hard drive space, there's a lot to consider. Between finding the right specs and price point, it isn't always easy to whittle your options down to the right one. Luckily, a good deal can help you out. Right…

Read more...


Secretary of State Mike Pompeo said Monday the United States would treat Beijing's pursuit of resources in the dispute-rife South China Sea as illegal, ramping up support for Southeast Asian nations and triggering a furious response from Beijing. It was the latest forceful statement by President Donald Trump's administration to challenge China, which he has increasingly cast as an enemy ahead of November elections. "We are making clear: Beijing's claims to offshore resources across most of the South China Sea are completely unlawful, as is its campaign of bullying to control them," Pompeo said in a statement.



RELATED ARTICLES
Facebook, Google, Microsoft along with several other tech companies have joined the US Chamber of Commerce in adding on to a lawsuit against the Trump administration, pushing back on a new rule that would force foreign students to leave the country i...
The Trump administration escalated its actions against China on Monday by stepping squarely into one of the most sensitive regional issues dividing them and rejecting outright nearly all of Beijing's significant maritime claims in the South China Sea. The administration presented the decision as an attempt to curb China's increasing assertiveness in the region with a commitment to recognizing international law. It also comes as President Donald Trump has come under growing fire for his response to the COVID-19 pandemic, stepped up criticism of China ahead of the 2020 election and sought to paint his expected Democratic challenger, former Vice President Joe Biden, as weak on China.


Schools do not play a major role in spreading the coronavirus, according to the results of a German study released on Monday. The study, the largest carried out on schoolchildren and teachers in Germany, found traces of the virus in fewer than 1 per cent of teachers and children. Scientists from Dresden Technical University said they believe children may act as a "brake" on chains of infection. Prof Reinhard Berner, the head of pediatric medicine at Dresden University Hospital and leader of the study, said the results suggested the virus does not spread easily in schools. "It is rather the opposite," Prof Berner told a press conference. "Children act more as a brake on infection. Not every infection that reaches them is passed on." The study tested 2,045 children and teachers at 13 schools — including some where there have been cases of the virus. But scientists found antibodies in just 12 of those who took part. "This means that the degree of immunization in the group of study participants is well below 1 per cent and much lower then we expected," said Prof Berner. "This suggests schools have not developed into hotspots." The study was carried out at schools in three different districts in the region of Saxony.


Reasons why I just can't switch from the Mac to the iPad Pro, Magic Keyboard and all.
Everything you need to know about watching the Broadway movie musical online from your TV, phone or desktop.
Wash your hands and stay at home as much as you can. When you go out, please wear a mask. Please be careful. I love you. NEW RESOURCES - MEDICAL/HEALTH Florida Today: […]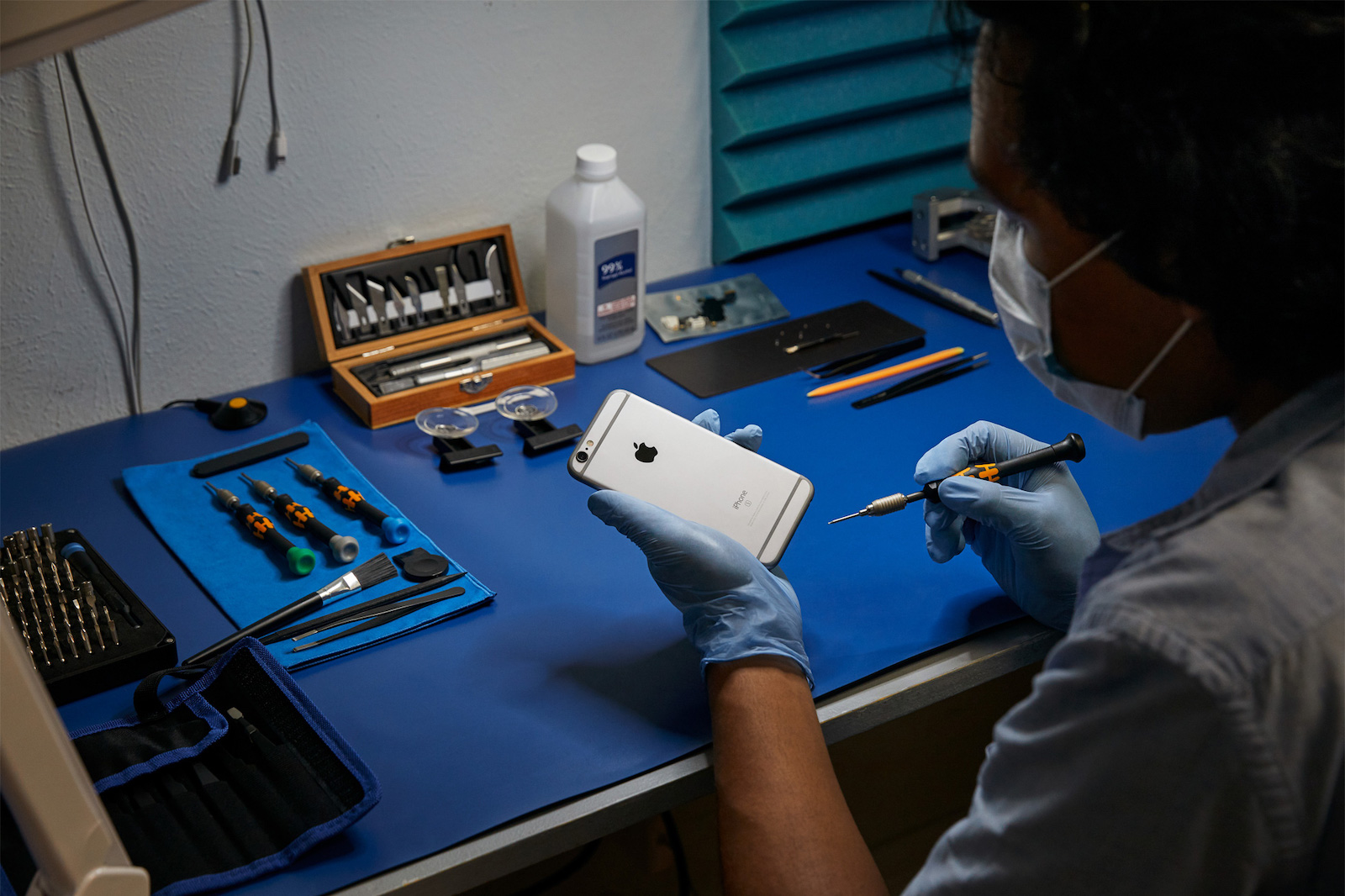 Apple today announced that over 140 more repair businesses are now participating in its Independent Repair Provider Program in the United States. The program, launched in August 2019, is also being expanded to Canada and Europe.


A systemic review of 17 randomized control trials has concluded cognitive behavioral therapy does not need to be conducted in person to be effective. The study found, for depression, the therapy was as effective when administered remotely using video conferencing, phone and email tools, as face-to-face sessions.

Continue Reading

Health & Wellbeing, Lifestyle

Psychology, Depression, Video Conferencing, Remote Presence, Treatment, McMaster University


This is a big update to the Windows platform for the Microsoft March Patch Tuesday release cycle. Consisting of 115 patches, mostly to the Windows desktop, with almost all of the critical issues relating to browser-based scripting engine memory issues, this will be a difficult set of updates to release and manage.

The testing profile for the Windows desktop platform is very large, with a lower than usual exploitability/risk rating. For this month, we do not have any reports of publicly exploited or disclosed vulnerabilities (zero-days), so my recommendation is to take your time, test the changes to each platform, create a staged rollout plan and wait for future (potentially) imminent changes from Microsoft.

To read this article in full, please click here