Scientists at a company lab said they had taken a big step toward creating a machine that would make today's supercomputers look like toys.
Forty-six attorneys general have joined a New York-led antitrust investigation of Facebook, the states announced Tuesday, commencing a high-stakes, sweeping bipartisan probe of the tech giant.
Whether you're after electric cars, sports cars or something out of left field, Tokyo's got it.

RELATED ARTICLES
It's not just tech companies that are in a position of relative strength since 2016.

RELATED ARTICLES
Amazon Counter's, the online retailer's in-store pickup option that launched this summer at 100 Rite Aid locations in the U.S., is now expanding. The company announced today the service will reach thousands more locations with the additions of new partners GNC, Health Mart, and Stage Stores. GNC is the well-known health and nutrition chain. Health Mart […]

RELATED ARTICLES
The secretive space company has formed a partnership with Lockheed Martin, Northrop Grumman and Draper to build a lunar landing system.
Hong Kong authorities on Wednesday withdrew an unpopular extradition bill that sparked months of chaotic protests that have since morphed into a campaign for greater democratic change. The controversy is rooted in the unwillingness of Hong Kong to recognize the legitimacy of the legal bodies in Taiwan, which communist leaders in Beijing consider a breakaway province.



RELATED ARTICLES
Huawei Technologies Co Ltd started taking orders on Wednesday in China for its eagerly awaited foldable smartphone, as it ramps up marketing at home to make up for weak overseas sales amid U.S. trade sanctions.

RELATED ARTICLES
The Leaf is a smart and practical EV, but no one would ever call it fun. Nissan is looking to switch that up with its next generation of electric cars, judging by the Ariya concept it unveiled at Tokyo Motor Show. The swoopy, bold design along with t...
Google takes on Apple for speed and the ability to see in the dark.

RELATED ARTICLES
The move, which combines money and land, is the latest effort by technology companies to ease the state's severe housing shortage.
Google takes on Apple for speed and the ability to see in the dark.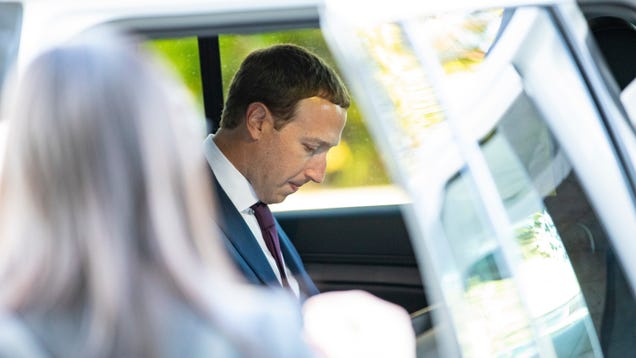 Forty-seven state attorneys general have now joined a sweeping investigation into Facebook's business practices aimed at determining whether the company has engaged in anti-competitive behavior, ignored privacy laws, or violated any other laws, according to the New York Attorney General's office.


Read more...


Apple isn't cutting corners with its TV version of Isaac Asimov's Foundation. The tech giant has cast its first two stars for the show, choosing Chernobyl's Jared Harris (above) to play math genius Hari Seldon and Halt and Catch Fire's Lee Pace as...

RELATED ARTICLES
Shares of SoftBank Group Corp fell 3% in morning trade on Wednesday as the tech conglomerate agreed to spend more than $10 billion to take over beleaguered office-space sharing startup WeWork, adding to its financial pressures.

RELATED ARTICLES
The shared-office company, which scrapped an initial public offering and pushed out its chief executive last month, isn't profitable and may not be for the foreseeable future.

RELATED ARTICLES
The new Amazon Echo is a solid speaker with a great voice assistant in Alexa, but we're not sure who we'd recommend it to.

RELATED ARTICLES
At long last, Microsoft's Game Bar overlay for Windows finally shows how many frames per second (FPS) your game is running at, as well as the ability to track Xbox Achievements.

As part of what Microsoft now calls the October 2019 Game Bar Update, the frame rate counter has now been added to the CPU and GPU monitoring tools, which can be triggered as a pop-up overlay by hitting the Win G key combination. Although the new Game Bar experience will automatically download as an update over time, you can also download the update manually as well.

To read this article in full, please click here


Cisco this week said it issued a software update to address a vulnerability in its Cisco REST API virtual service container for Cisco IOS XE software that scored a critical 10 out of 10 on the Common Vulnerability Scoring System (CVSS) system.

With the vulnerability an attacker could submit malicious HTTP requests to the targeted device and if successful, obtain the token-id of an authenticated user. This token-id could be used to bypass authentication and execute privileged actions through the interface of the REST API virtual service container on the affected Cisco IOS XE device, the company said.

To read this article in full, please click here


Google's eagerly anticipated cloud-gaming service is less than a month away. Here's what to expect.
A murder suspect whose case led to mass street protests in Hong Kong walked free from jail on Wednesday as the city's government squabbled with Taiwan, where he is accused of murdering his girlfriend, over how to handle a promised voluntary surrender. Chan Tong-kai, a Hong Kong citizen, was accused of murdering his girlfriend in Taiwan last year before fleeing back to the Chinese-ruled financial hub. Chan, wearing a navy blue shirt and red backpack, bowed and apologised to the family of his ex-girlfriend and the public as he left the prison in Hong Kong's rural Sai Kung district after serving 29 months for money laundering.


TWEAKS AND UPDATES BetaNews: Apple warns users to upgrade their old iPhones and iPads or face GPS and time issues. "Apple has issued a warning to owners of some iPhones and iPads, […]
The JEDI drama never stops. The $10 billion, decade-long cloud contract has produced a series of twists and turns since the project was announced in 2018. These include everything from court challenges to the president getting involved to accusations of bias and conflict of interest. It has had all this and more. Today, in the […]

RELATED ARTICLES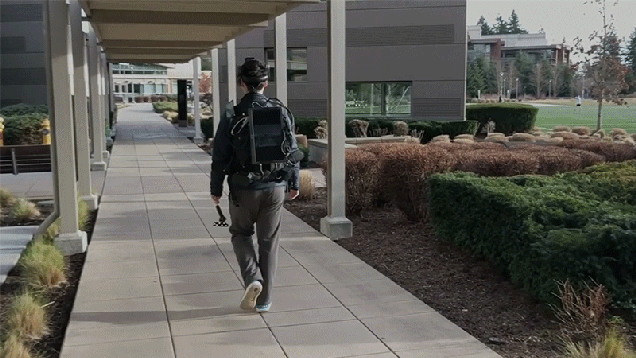 Microsoft's latest VR experiment is going to appeal to those who had to settle for living in a less than appealing neighborhood to take advantage of cheap rent. Called DreamWalker, it's a virtual reality rig that lets the user experience a completely different VR while they're walking through the real one.


Read more...


TWEAKS AND UPDATES Internet Archive: The Wayback Machine: Fighting Digital Extinction in New Ways. "The average web page might last three months before it's altered or deleted forever. You never know when […]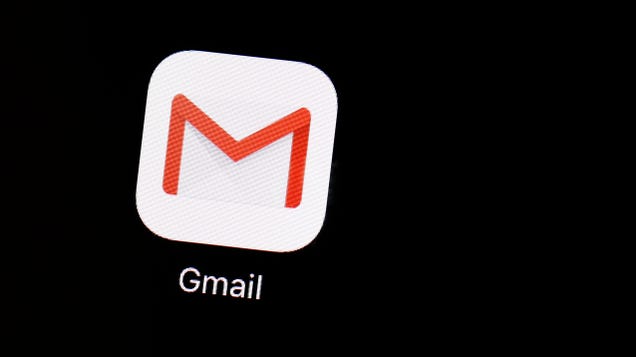 While Google announced a new dark theme was coming to Gmail late last month, it appears the rollout has arrived for Android 10 devices as of last night.


Read more...


They hope to get to the lunar surface by 2024.

RELATED ARTICLES
Here's how to turn on Gmail's dark mode in Android 10 and iOS and on your iPhone.
While manufacturers are giving up on phone-based VR and Facebook is focusing on VR's social aspects, Microsoft is taking a different approach to virtual reality. The company revealed its latest VR developments in a blog post, showing off three new te...
SpaceX has Starlink internet satellites in orbit, but when is it going to offer honest-to-goodness service? You may have to wait a little while. Company President Gwynne Shotwell told a media roundtable that SpaceX hoped to offer Starlink broadband...

RELATED ARTICLES
The Facebook CEO will appear before the House Financial Services Committee ostensibly to discuss the cryptocurrency, but the questions could range far beyond.
Stalkerware like MobileSpy, PhoneSheriff and TeenShield were tracking physical and online movements without people's knowledge, the FTC says.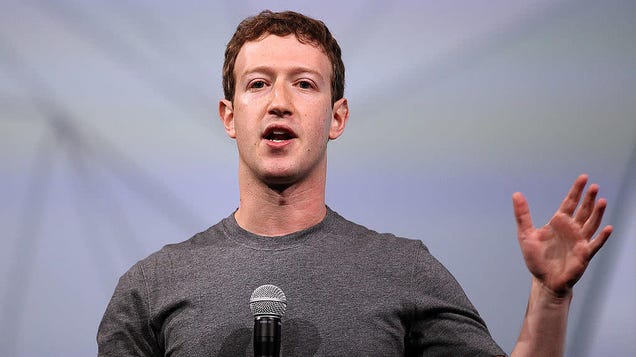 The guy who just last week tried to claim his data sieve social network could have prevented the Iraq War is at it again. And by "it" I mean talking out of his ass in public.

Read more...


In a prepared statement to a House oversight committee, Facebook CEO Mark Zuckerberg said plans to launch a global payments system will remain on hold until U.S. regulators approve it. The comments end speculation Libra coin could go live in nations where there is no government pushback.

The statement, published today, will be part of Zuckerberg's planned testimony before the House Committee on Financial Services on Wednesday. The committee announced in August it would continue reviewing Libra and hear testimony not only from Zuckerberg but also government officials and regulators.

To read this article in full, please click here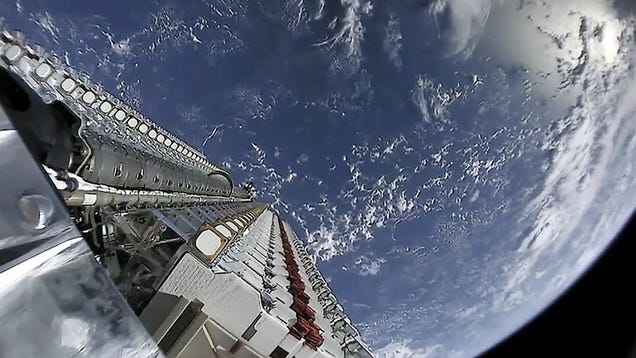 It'll require a few more years—and thousands of more satellites—before SpaceX's Starlink internet constellation achieves full functionality, but that didn't stop Elon Musk from participating in an early test of the system, which apparently worked.


Read more...


The hearing kicks off Wednesday at 7 a.m. PT/10 a.m. ET.
Facebook and Google are taking heat from the federal government as well as the states.

RELATED ARTICLES
The start-up launched by the Amazon founder will work with three older space companies in its bid to carry American astronauts back to the lunar surface.
Mazda is a bit late to the electrified party, but the small MX-30 crossover it just unveiled at the Tokyo Motor Show might have been worth waiting for. Besides its 35.5kWh lithium-ion battery and e-Skyactiv the showstopping feature here is the "Frees...
This sleek crossover is packed with advanced powertrain and safety tech, and it looks ready for global driveways.
This taller-than-average little van concept is already running rings around our hearts.

RELATED ARTICLES
Logitech's Z337 speaker system is a welcome sight for anyone who yearns for the flexibility to punch up audio from their PC and mobile device without having to constantly swap one out for the other. While it's getting easier to find 2.1 speaker systems for under $100, you'll still be hard-pressed to find one with Bluetooth, like the Z337. And as long as you prioritize that convenience over high-fidelity sound reproduction, you'll probably find these speakers worth the wait.

This review is part of our ongoing roundup of the best budget computer speakers. Go there for information about competing models and how we tested them. 

To read this article in full, please click here



RELATED ARTICLES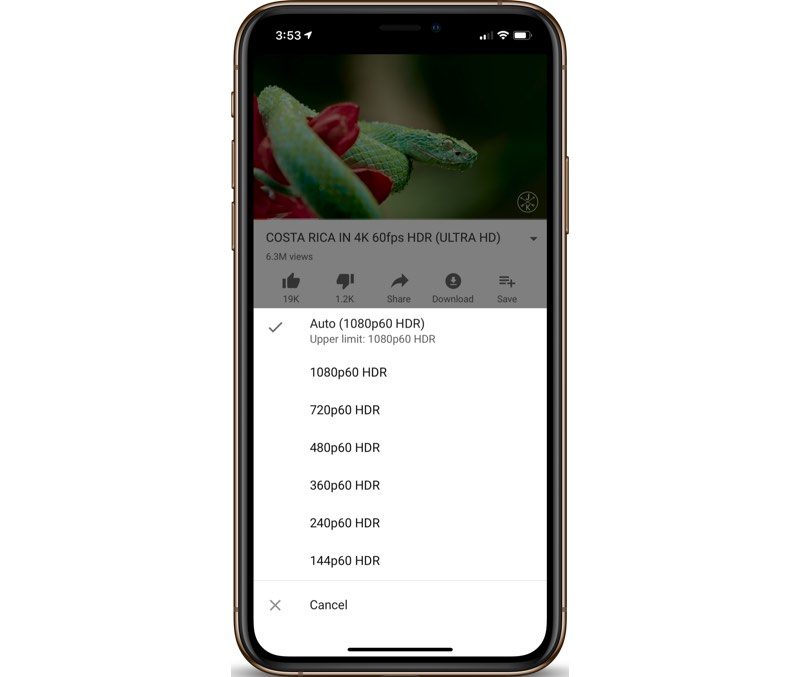 Over the weekend, MacRumors forum users noted that the most recent YouTube App update added HDR support for the iPhone 11 Pro and iPhone 11 Pro Max. YouTube has supported HDR on its iOS app since the iPhone X but has required updates to support new hardware.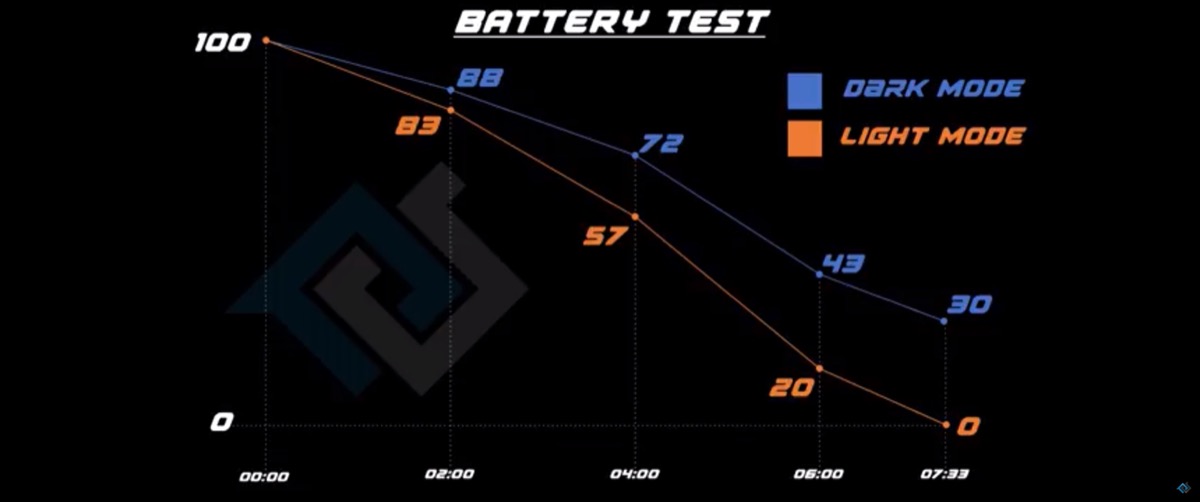 When Dark Mode was marketed as a headline feature in iOS 13, Apple promoted it as an alternative new look that was easier on the eyes when viewed in dark environments. Oddly though, Apple never mentioned that it also potentially offers energy-saving benefits - particularly for OLED iPhones, since pixels on an OLED panel are individually powered and true black pixels remain inactive.


Roku's streaming TV soundbar doesn't win on audio quality or extensibility, but its speech enhancements really come in handy.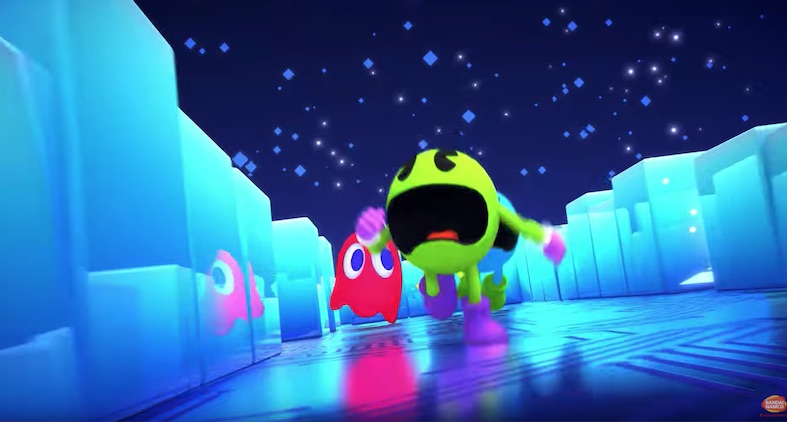 Apple Arcade gained a batch of new games today for the iPhone, iPad, Apple TV, and Mac.


TWEAKS AND UPDATES TechCrunch: GoFundMe launches free platform for nonprofits and charities, rolls out button to donate anywhere. "GoFundMe has made its name primarily as a platform for individuals to create fundraisers […]
Cisco this week warned its IOS and IOS XE customers of 13 vulnerabilities in the operating system software they should patch as soon as possible.

All of the vulnerabilities - revealed in the company's semiannual IOS and IOS XE Software Security Advisory Bundle - have a security impact rating (SIR) of "high". Successful exploitation of the vulnerabilities could allow an attacker to gain unauthorized access to, conduct a command injection attack on, or cause a denial of service (DoS) condition on an affected device, Cisco stated. 

"How to determine if Wi-Fi 6 is right for you" Two of the vulnerabilities affect both Cisco IOS Software and Cisco IOS XE Software. Two others affect Cisco IOS Software, and eight of the vulnerabilities affect Cisco IOS XE Software. The final one affects the Cisco IOx application environment. Cisco has confirmed that none of the vulnerabilities affect Cisco IOS XR Software or Cisco NX-OS Software.  Cisco has released software updates that address these problems.

To read this article in full, please click here


The CEO will be succeeded by director Jonathan Johnson, taking effect Thursday
Cisco today warned its Unified Computing System (UCS) customers about four critical fixes they need to make to stop nefarious agents from taking over or attacking their systems.The problems all have a severity rating of 9.8 out of 10 on the Common Vulnerability Scoring System (CVSS).

The critical bugs are found in the Cisco UCS Director and UCS Director Express for Big Data packages.

To read this article in full, please click here


http://www.blogtalkradio.com/connectsafely/2018/10/18/kurt-beidler-of-amazon-freetime-on-products-for-young-kids.mp3 Listen to Larry Magid and Kurt Beidler discuss Amazon Freetime and other Amazon products aimed at children Amazon has made a big push when it comes to products for kids. There are special kid-friendly versions of the company's Amazon Fire tablets and its Echo Dot speakers that offer parental controls, lots of extra kid content and even a special "no questions asked" two-year warranty" to protect them from child-induced damage. Amazon also offers FreeTime Unlimited,  a monthly subscription that offers thousands of content titles for children ages three to twelve years old. To find out more about the products and services and how Amazon handles safety and privacy, ConnectSafely.org CEO and CBS News Tech Analyst Larry Magid spoke with Kurt Beidler Director and General Manager, Amazon FreeTime, Digital Products for Kids and Families.
Windows 10 delivers a host of new technology that makes interacting with your PC more natural than ever. And it just keeps getting better. Creators Update adds many gaming features, an ebook store, and improved privacy options.