The government's economic relief package includes coronavirus stimulus payments from the IRS for a majority of US taxpayers. Here's what you need to know.

With stay-at-home orders widely in place, Apple has made several of its original Apple TV series and movies free for anyone to watch for a limited time (via TVLine).



RELATED ARTICLES
If you don't have direct deposit set up with the IRS but want your coronavirus relief check sent straight to your bank account, the IRS said it will soon help you make the electronic transfer. Here's what we know.
With cases increasing in tightly-packed dormitories, experts say Singapore offers a salutary lesson.


Beyond launching electrified cars of its own, Karma Automotive plans to sell its E-Flex electrified platform to other auto manufacturers looking to quickly bring electric models to market. The E-Flex will be available in various configurations to support a variety of vehicle styles, ranging from everyday utility models to hypercars. The first E-Flex launches under the 2020 Revero GT, now available for purchase in North America. The second is the L4 E-Flex Van, a wired-up chassis that supports a full-size van with Level 4 autonomy and battery electric drive power. It's a solution for utility vans, first and foremost, but could lead to a smarter, cleaner breed of camper van.

Continue Reading

Automotive, Transport

Electric Vehicles, Van, Autonomous Vehicles, Karma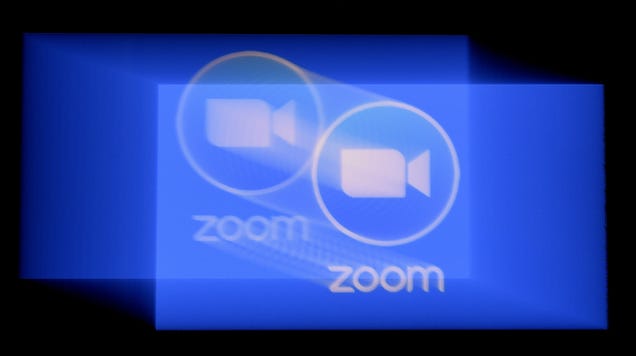 Amid mounting privacy concerns and reports of trolls attacks, Singapore has temporarily banned teachers from employing the video-conferencing tool Zoom, Reuters reports. The country's Ministry of Education also announced Friday that it's launching inquiries into several "very serious incidents" wherein students were…

Read more...


Hundreds of prisoners in Ecuador will begin making coffins to help cover a shortage emerging in Guayaquil, the country's largest city and the epicenter of one of the worst outbreaks of the new coronavirus in Latin America. Prisoners in Ambato, a city just south of the capital Quito, will use wood seized by environmental authorities as part of anti-deforestation efforts to make the coffins, which they plan to start delivering next week to southern Guayas province, home to 68% of total cases of the virus and home to Guayaquil. "The Environment Ministry is donating seized wood, which would have gone toward other purposes for a noble cause: Give a wooden coffin to families who have lost a loved one," Environment Minister Juan DeHowitt said in a statement.



RELATED ARTICLES
Appearing on CNBC, the Microsoft co-founder and billionaire philanthropist says more needs to be done to combat COVID-19.

RELATED ARTICLES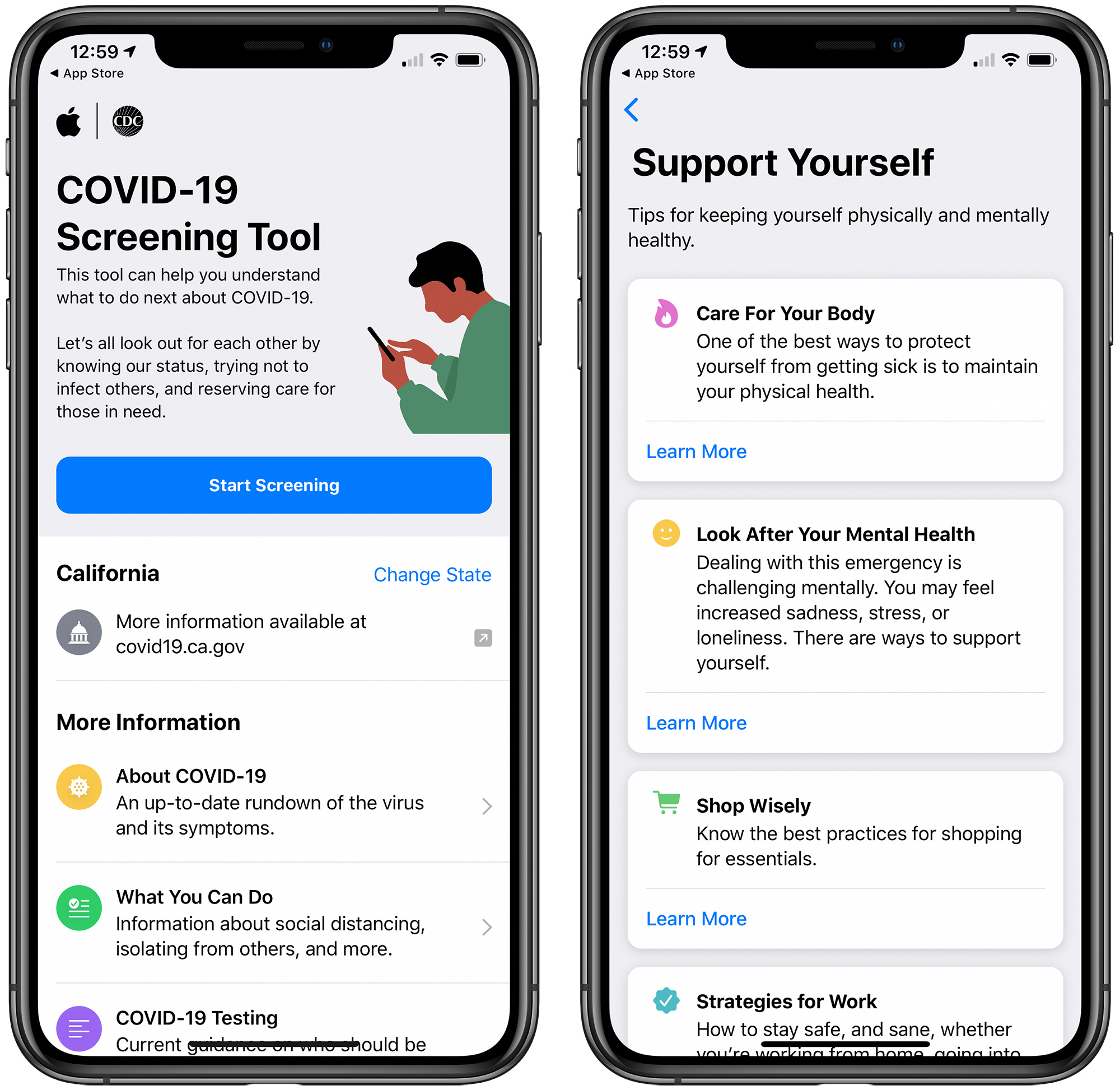 Apple today introduced new features for its COVID-19 screening app, which is designed to help people stay informed and take the proper steps to prevent the spread of the coronavirus.The 2.0 version of the app adds a feature for selecting a state of residence to see specific guidance information from that state's health department, and it provides tips for keeping physically and mentally healthy.



RELATED ARTICLES
A frightening new simulation seems to indicate that current social distancing protocols may not be enough to protect joggers from coronavirus -- even if they follow the new rules.
As video conferencing platform Zoom continues to weather unfavorable headlines about its security, two big market rivals are doubling down on commitments to keeps users safe.

In recent weeks, Zoom has faced a barrage of criticism involving privacy and security failings, culminating in CEO Eric Yuan acknowledging this week that the company "moved too fast" but is  now committed to being "open and honest with [customers] about areas where we are strengthening our platform." He also announced that Zoom had stopped development of new product features for 90 days to focus on security.

To read this article in full, please click here



RELATED ARTICLES
Apple has under development a feature that would allow iOS users to interact with a third-party app, even if the app wasn't yet installed on your device, according to a report from 9to5Mac. The report is based on information discovered in the iOS 14 code, which is not necessarily an indication of launch plans on […]

RELATED ARTICLES
If you're not already using these practical tips for grocery shopping, opening doors and signing your name when you're out in public, now's a good time to start.
Facebook today is launching a new feature called "Quiet Mode" that will allow you to minimize distractions by muting the app's push notifications for a time frame you specify. The company announced the change as an update on its COVID Newsroom post, describing it as a way for users to set boundaries around how they […]

RELATED ARTICLES
The challenges facing Zoom continue to mount, as the company now faces an investor lawsuit and more organizations ban the use of the video meeting app due to privacy and security concerns. The company also upped efforts to improve its security and privacy practices by hiring Facebook's former CSO as a consultant. 

Zoom has seen a surge in use in recent weeks as self isolation in response to the pandemic ramps up the demand for video software. As its popularity has boomed - both for business and personal use - and the company's stock price rocketed, Zoom has come under pressure on a number of fronts. 

To read this article in full, please click here


The first stimulus payments are expected to start arriving soon from the IRS, and you want to know when that'll happen. Here's what we can tell you.
With dual-screen Windows devices apparently off the table for 2020, Microsoft's Windows 10X has to find a home. Will it become a replacement for Windows 10 S on low-cost single-screen devices instead?

According to ZDNet, the delays associated with the coronavirus have pushed back the launches of Surface Neo and other dual-screen PCs, past their expected holiday 2020 debut and into 2021. Microsoft's Android-powered Surface Duo has apparently not been affected. 

To read this article in full, please click here



RELATED ARTICLES
A number of different apps from countries and companies around the world have been created in an effort to stop the coronavirus pandemic, including ones from big tech companies such as Apple. Now, France is throwing its hat into the ring.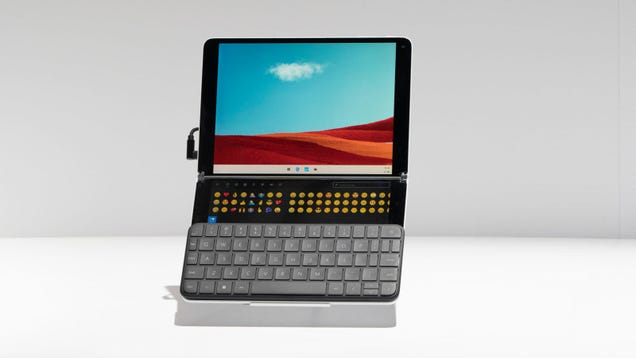 Microsoft put on one of the most exciting tech conferences in recent history last fall when it showcased Windows 10X alongside dual-screen devices including the Surface Duo and Surface Neo. Unfortunately, due a to number of recent complications, it seems both Windows 10X and the Surface Neo have been delayed and won't…

Read more...


Earlier today, to get a sense of what's happening in the land of venture capital, the law firm Fenwick & West hosted a virtual roundtable discussion with New York investors Hadley Harris, a founding general partner with Eniac Ventures; Brad Svrluga, a co-founder and general partner of Primary Ventures; and Ellie Wheeler, a partner with […]
If you're a Microsoft Teams user who's enviously watched Zoom users install fun, silly virtual backgrounds to mess with their coworkers, your wait is over. Microsoft Teams now supports custom backgrounds, the company said Thursday afternoon.

Microsoft announced the ability to add your own custom backgrounds more than a year ago, but the company hadn't yet delivered on its promise—even the third Teams anniversary came and went without support. However, Microsoft announced the update in a tweet late on Thursday, ending the drought. It's not clear, unfortunately, on what platforms the feature will be supported, or whether all users will be receiving the new feature immediately.

To read this article in full, please click here


Fans of popular group card games including Codenames, Spyfall and Cards Against Humanity have turned to playing unofficial online versions during video conferences with friends, as coronavirus restrictions prevent them from meeting up in person.

RELATED ARTICLES
Even amid the coronavirus pandemic, individuals and companies are pursuing projects that use tech to improve society.
As the novel coronavirus spreads around the world, bizarre theories have emerged online linking 5G technology to the COVID-19 pandemic.
Nurses on the frontlines of the COVID-19 pandemic are combating misinformation and still fighting to get proper protective gear.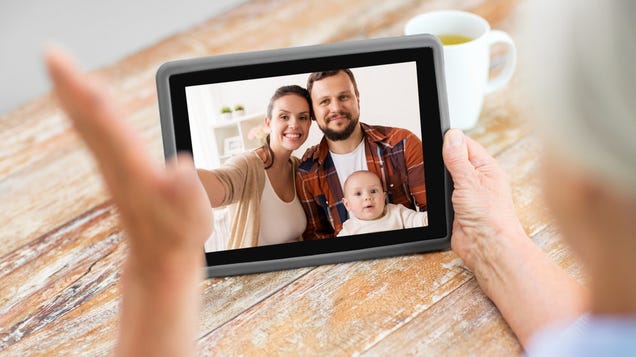 Social distancing is crucial to reducing COVID-19's infection curve and keeping us safe, but that doesn't mean it's easy. Sure, we have things like social media, video chats, and a bevy of entertainment options available to us at any time, but it's harder for people who lack the technological skills to figure all this…

Read more...


The U.S. Justice Department and other federal agencies on Thursday called on the Federal Communications Commission (FCC) to revoke China Telecom (Americas) Corp's authorization to provide international telecommunications services to and from the United States.

RELATED ARTICLES
Anxieties over the growing coronavirus pandemic are making people increasingly susceptible to misinformation, with conspiracy theories linking 5G wireless technology to COVID-19 gaining traction in recent weeks. The conspiracy has been spread by celebrities, including Woody Harrelson and John Cusack, as well as lesser known influencers and online trolls. And in the last 10 days,…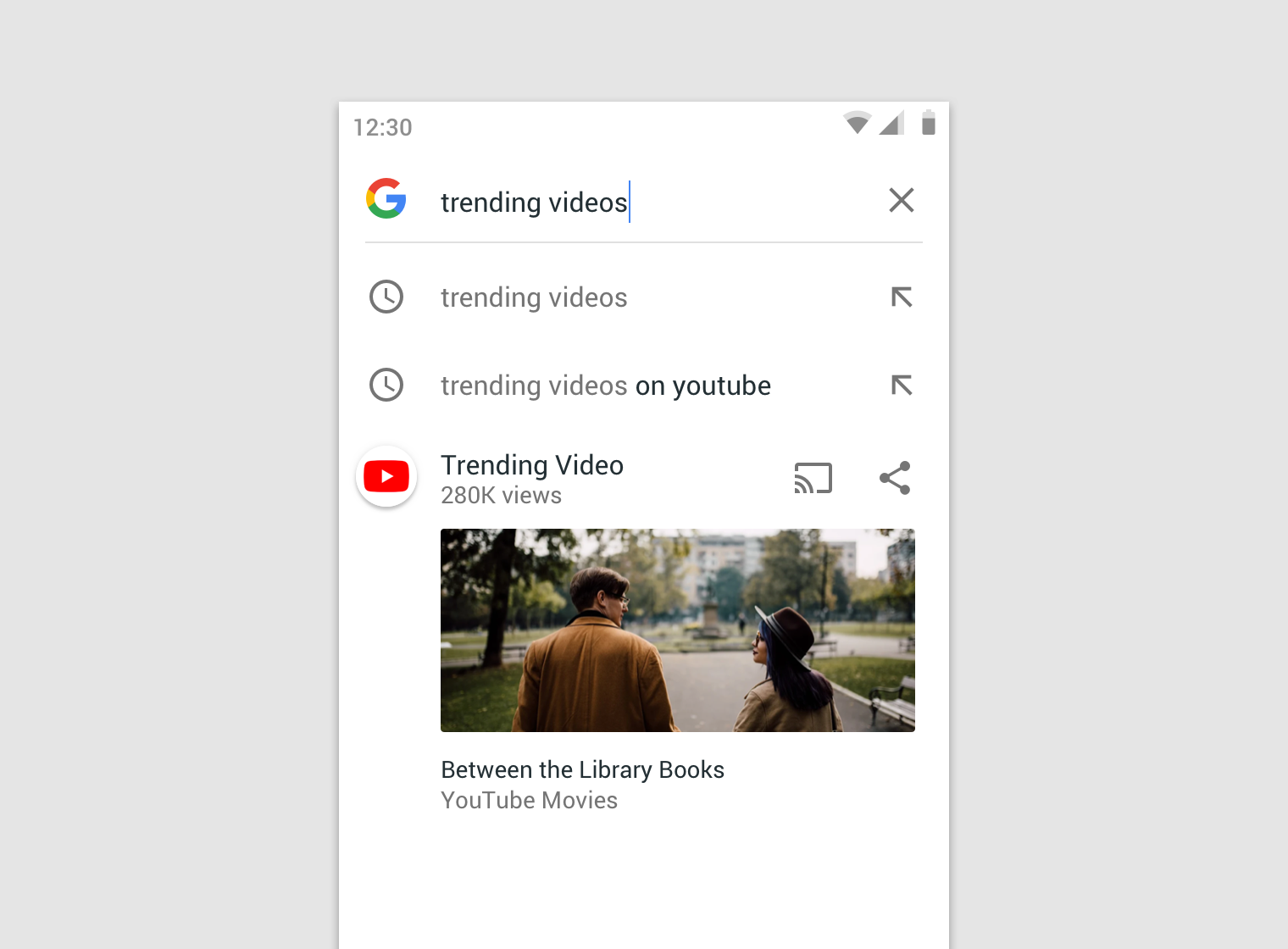 Apple is developing a new feature that would allow users to interact with select content and experiences in third-party apps without needing to have the apps installed, according to an early build of iOS 14 obtained by 9to5Mac.


Esports One is a startup betting that there's a big opportunity in bringing a fantasy sports approach to the world of esports — particularly at a time when traditional pro sports are on pause. Co-founder and COO Sharon Winter told me that the company's platform, which is leaving beta testing today, is the first "all-in-one […]
The paper, from the UK's University of Warwick, says the economic benefit is worth the health risk, since young people are less vulnerable anyway.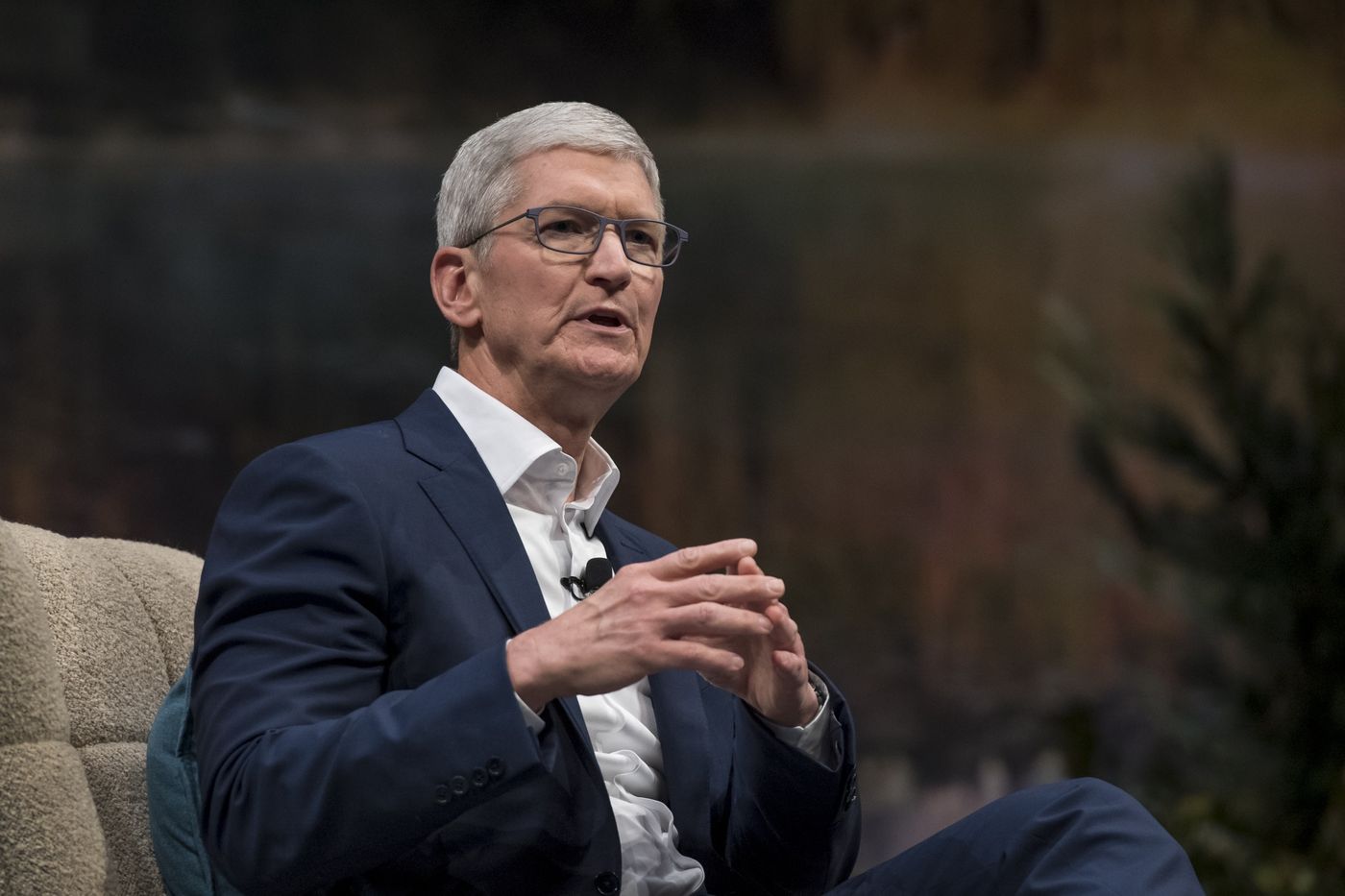 Apple CEO Tim Cook will hold a company-wide virtual meeting later this month for employees to ask questions about working-from-home arrangements that have been put in place in response to the COVID-19 pandemic.


Singapore has suspended the use of video-conferencing tool Zoom by teachers, its education ministry said on Friday, after "very serious incidents" occurred in the first week of a coronavirus lockdown that has seen schools move to home-based learning.
Photos emerge of workers in hazmat outfits stacking coffins in a mass grave in New York City.


NASA says it could send tiny rovers to the Moon one day in addition to its water ice-hunting VIPER robot that's scheduled for launch in 2022. Before the agency can do so, though, it has to develop tiny scientific payloads for its tiny rovers — and it...
Stay calm. Here's our guide to what symptoms you should look out for, and how to respond if you've been exposed.
Don't: hoard toilet paper and medical masks. Do: make sure you have plenty of food, water, and indoor activities.
Data shows tiny airborne particles emitted with a cough, sneeze "or even talking" spread in an invisible cloud that lingers.


This free browser extension lets you play and pause Netflix movies simultaneously with your family and pals remotely.
The government wants to get loans to small businesses fast. But the lenders with the most experience with this have been unable to take part.
NASA plans to send some Roomba-size robots to the moon, and it wants your help to dream up what they'll carry.
Automakers across the US and Europe have declared temporary shutdowns, including Detroit's Big Three, and many have extended shutdowns beyond their original dates.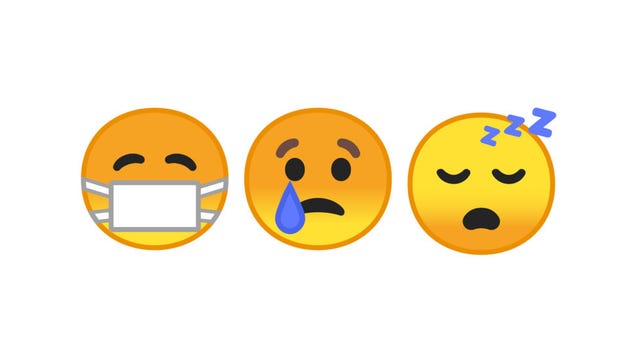 The coronavirus pandemic has already been wrecking release schedules for everything from blockbuster movies to new operating systems. But now, even something that's been helping people stay connected in this time of social distancing is running into issues: emoji.

Read more...


Assent Compliance, a company that helps large manufacturers like GE and Rolls Royce manage complex supply chains through an online data exchange, announced a new tool this week that lets any company, whether they're a customer or not, upload bills of materials and see on a map where COVID-19 is having an impact on their […]
And lots of other upgrades are in store for the next F-150.

RELATED ARTICLES
The city typically waits 30 days before interring bodies in mass graves on Hart Island, but the coronavirus' death toll is overwhelming the system.


NASA's Jet Propulsion Laboratory is seeking ideas from the public around what kind of scientific equipment they could use to outfit tiny lunar rovers to help with Artemis and other Moon missions. The call, issued via crowdsourcing platform HeroX and called 'Honey, I Shrunk the NASA Payload' in a very contemporary nod to a movie […]
Android has received a wealth of accessibility features over the last couple of years, but one that has been left to third-party developers is a way for blind users to type using braille. That changes today with Android's new built-in braille keyboard, which should soon be available as an option on all phones running version […]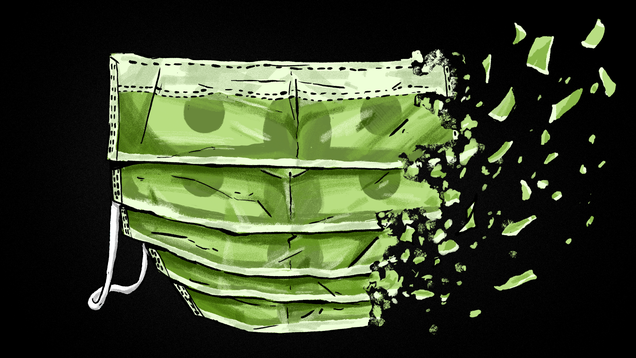 This is Sick Days, a series documenting how jobs are changing during the coronavirus pandemic, as told by workers themselves. This week, we hear from some entertainment professionals, a credit union worker, a nanny and part-time baker, and more. If you'd like to submit a story, use this Google form and provide as much…

Read more...


A new iOS game from NASA asks players to identify the coral in 3D images of the ocean floor. Doing so will help train AI to do it automatically.
Since 2016, Airbnb has offered a service called experiences that allows you to find tours, classes and excursions in a city you're visiting. It's hard to continue that type of service when most people can't travel currently. So the company hopes the...
Coral reefs are shrinking. That's bad news for wildlife. Millions of species call coral reefs their homes, and coral itself is a cluster of tiny aquatic animals. And it's bad news for humans, too -- scientists' analyses of organisms in and around cor...
They think their Bluetooth-based approach could be more accurate and private.
The woman's sister found more than 40 recordings on her Echo made in her final days, and decided to publicize them to show the brutality of the virus.


When this is over, a return to "normal" for content moderation would be a huge mistake.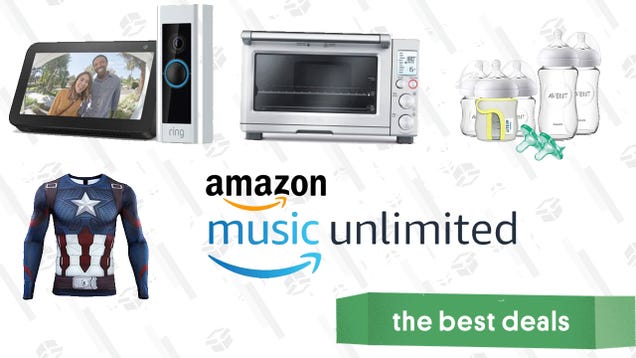 A Forever 21 spring sale, GTA 5 Humble Bundle, medical-grade baby bottles, and Breville toasters make up Thursday's best deals.


Read more...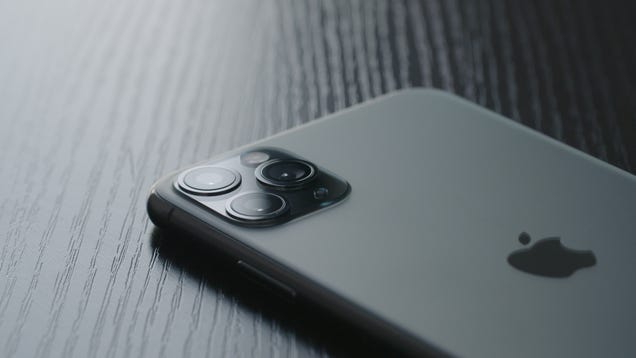 iPhone 11 (Refurbished) | $600 | Woot
iPhone 11 Pro (Refurbished) | $900 | Woot
iPhone 11 Pro Max (Refurbished) | $990 | Woot

Read more...


But the bigger discounts are becoming increasingly rare.
France's competition authority ruled on Thursday that Google must pay French publishing companies and news agencies for re-using their content.
Using Face ID while wearing a face mask can be frustrating right now, but you have a few options.
France's competition authority issued a ruling on Thursday that Google would have to pay up to French publishing companies and news agencies for re-using their content.
Several Chinese online retailers have offered discounts on Apple Inc's iPhone 11, Reuters checks on Thursday revealed.
Zoom has been beefing up its security measures ever since it vowed to fix its "biggest trust, safety and privacy issues." Now the company has revealed that it has officially formed a security advisory council and that one of its members is Alex Stamo...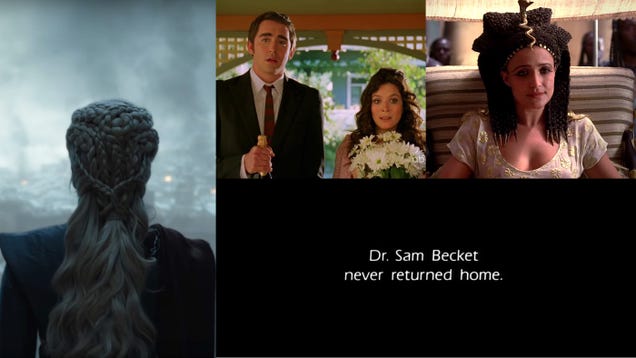 Television can be a rough business—just look at what's happening right now, with social distancing guidelines shutting down productions across the country. Even under normal circumstances, how Hollywood runs means that shows have to end before their time, leading to botched storylines and clumsy epilogues. Here are…

Read more...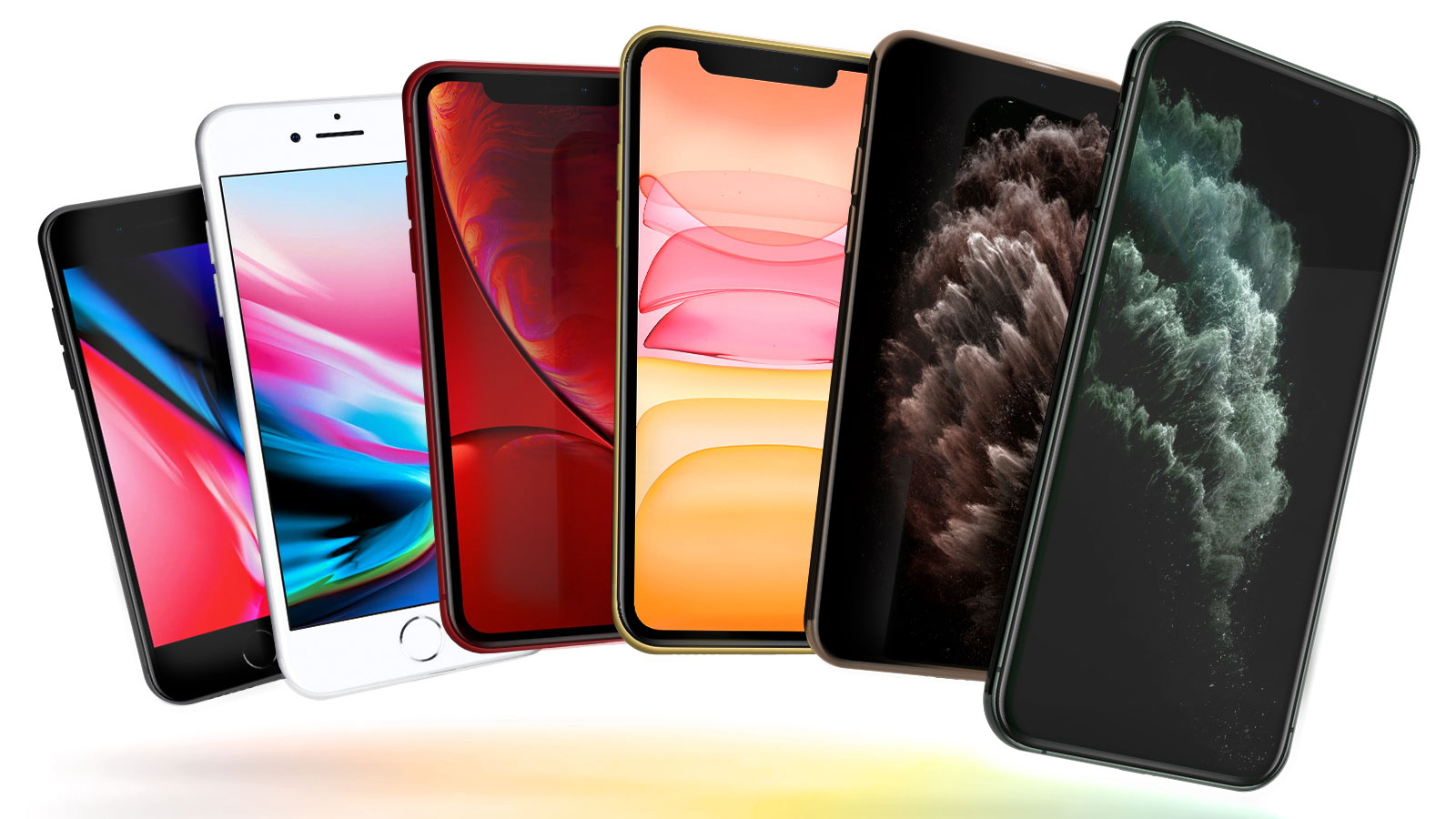 The iPhone continues to be the most popular smartphone among U.S. teens, a title that it has held for many years, according to new data gathered by investment firm Piper Sandler for its most recent semiannual teen survey in the United States.


In the fight against the coronavirus pandemic, Mount Sinai Health System announced a new remote monitoring platform to help provide care and monitor COVID-19 patients who are recuperating at home.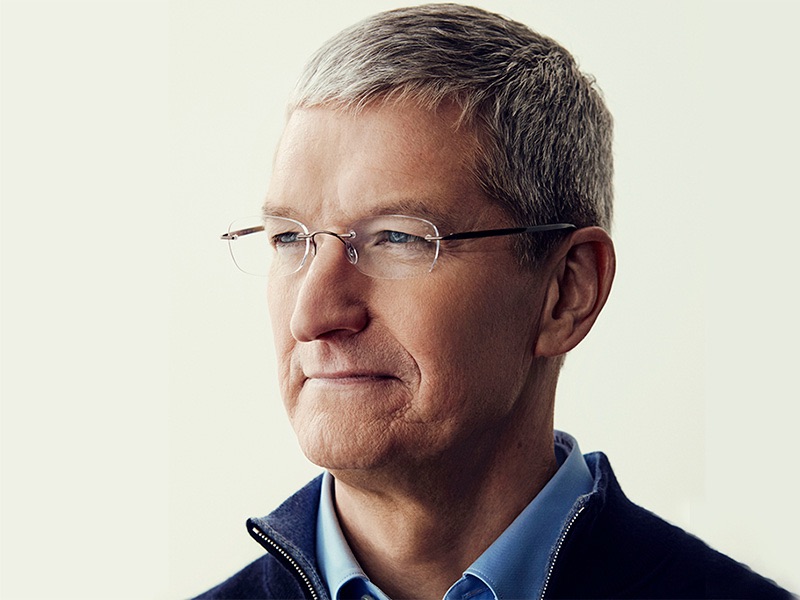 Apple CEO Tim Cook will deliver the commencement address at Ohio State University's virtual commencement event that's set to take place on May 3, Ohio State President Michael Drake announced today.


When you're working from home for the first time, you quickly realize that it requires more thought than plunking your laptop on the coffee table. 

Nailing down the tech is a large part of it. But we realize, too, that there's a "softer" side: what hours you keep, how to stay in contact with coworkers and friends, and even what to wear. PCWorld's editors are ready with all the tech tips we've learned from years of working from home ourselves.

Define your workspace First things first: As we're learning, there's no "normal" with the coronavirus. But that also applies to where you live. "Home workers" now include apartment dwellers, Millennials who share a house, Midwesterners with basements, suburbanites in McMansions, and more. You'll have to figure out what works for you, within your own unique environment. Still, some rules apply to just about everyone.

To read this article in full, please click here


It's too soon to know if the antiviral compound tested in 2014 as a potential Ebola treatment will hobble the coronavirus. Lab tests show promise, but studies in people with COVID-19 have only begun.
As the coronavirus spreads, many companies are requiring employees to work from home, putting unanticipated stress on remote networking technologies and causing bandwidth and security concerns.

Businesses have facilitated brisk growth of teleworkers over the past decades to an estimated 4 million-plus. The meteoric rise in new remote users expected to come online as a result of the novel coronavirus calls for stepped-up capacity.

Research by VPN vendor Atlas shows that VPN usage in the U.S. grew by 53% between March 9 and 15, and it could grow faster. VPN usage in Italy, where the virus outbreak is about two weeks ahead of the U.S., increased by 112% during the last week. "We estimate that VPN usage in the U.S. could increase over 150% by the end of the month," said Rachel Welch, chief operating officer of Atlas VPN, in a statement.

To read this article in full, please click here


This is a big update to the Windows platform for the Microsoft March Patch Tuesday release cycle. Consisting of 115 patches, mostly to the Windows desktop, with almost all of the critical issues relating to browser-based scripting engine memory issues, this will be a difficult set of updates to release and manage.

The testing profile for the Windows desktop platform is very large, with a lower than usual exploitability/risk rating. For this month, we do not have any reports of publicly exploited or disclosed vulnerabilities (zero-days), so my recommendation is to take your time, test the changes to each platform, create a staged rollout plan and wait for future (potentially) imminent changes from Microsoft.

To read this article in full, please click here