Drone footage shows coffins stacked in a pit in the city, as the state logs more cases than any country.


"Is blue balls a real thing?"

RELATED ARTICLES
More Americans have died of coronavirus this week than in the entire Iraq War, which claimed the lives of more than 4,500 US troops between 2003 and 2011.Donald Trump is meanwhile under fire for his latest attack ad linking Democratic rival Joe Biden to China, the short promo mistakenly identifying Asian-American former Washington governor Gary Locke as a Chinese dignitary.



RELATED ARTICLES
Layer Cake, North by Northwest, and more.
President Trump's former personal attorney has reportedly been placed in solitary confinement at a federal prison.


In Jay Karas's silly Netflix comedy, an 11-year-old pipsqueak finds a mask that lets him wrestle in the big leagues.
A couple's reception becomes a disaster (or does it?) in this comedy of multiple errors.
"The Good Fight" has returned on CBS All Access. And an acclaimed drama from Ladj Ly hits Amazon.
The Tony winner will chat with Broadway stage manager J. Jason Daunter.

RELATED ARTICLES
On this week's First Stream, Twenty One Pilots has a new survival anthem, The Strokes roar back for the first time in years, and Selena Gomez offers a few additions to the 'Rare' era.
You are due a refund if the airline cancels your flight or changes it significantly, even during a pandemic. Here's a firsthand look at securing one.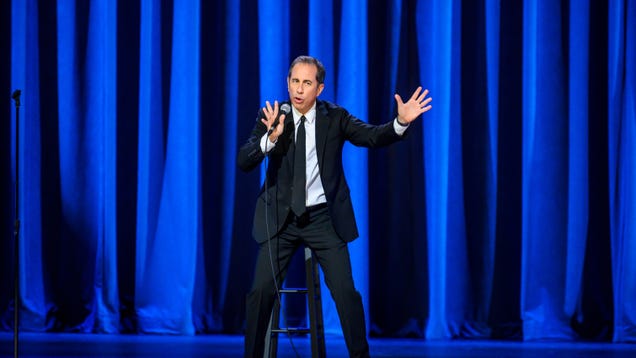 It's one of the quirks of Jerry Seinfeld's career that, for as massive as it's been, he's got fewer stand-up special and albums than just about any other artist of his stature. (Three of the former, two of the latter, although you could probably cut two or three new specials out of his collected Seinfeld cold opens.)…

Read more...


iHeartMedia has announced that over 65 of its morning shows will be extending their broadcasts by an hour or more due to increased listener demand.
Amy Schumer is leaping from comedy to cuisine by testing out a new cooking series for Food Network. The Discovery-owned cable network said it will unveil an eight-episode series with the working title "Amy Schumer Learns to Cook." The show will feature Schumer and her husband, professional chef Chris Fischer, in thirty-minute self-shot episodes that […]


A secondary school home-based geography lesson in Singapore was hijacked by two men.


Major oil producers except Mexico agreed to cut output in May and June by 10 million barrels per day, OPEC said Friday, after marathon talks to counter a collapse in prices. The videoconference led by the Organization of the Petroleum Exporting Countries has been seen as the best chance of providing support to prices, which have been wallowing near two-decade lows due to the coronavirus pandemic and a price war between key players Saudi Arabia and Russia. The agreement, which also reduces production by eight million bpd from July to December, depends on Mexico's consent for it to take effect, the oil cartel said after the meeting.


With film, photos and tattoos, Estevan Oriol and Mark Machado put their stamp on the culture of Los Angeles.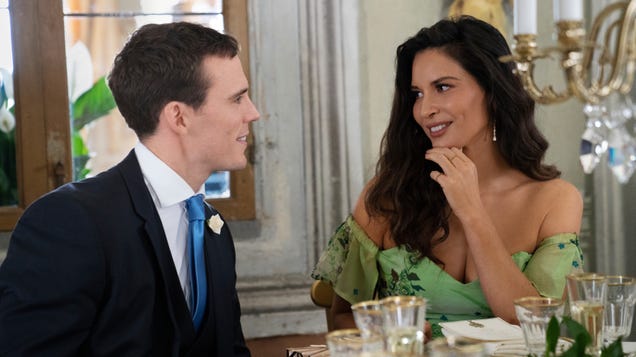 The term "Netflix rom-com" has come to represent a certain brand of comfort food. For better or for worse, Love Wedding Repeat is here to break the mold. The Sam Claflin/Olivia Munn vehicle—which Netflix picked up at Cannes last year—isn't so much a romance as a full-on cringe comedy. And while that will no doubt be…

Read more...


"My physician father had warned me: 'You better not get put on a ventilator. People don't come back from that,'" David Lat wrote in an op-ed.


The pleasures of staying indoors and curling up with a book, at a moment when it's practically mandatory.
Apple TV 's series about the poet, currently streaming for free, is not your Julie Harris version.

RELATED ARTICLES
Francie Bishop Good, an artist herself, can't resist adding to the collection she and her husband have amassed.
Six new paperbacks to check out this week.
The "Master of None" co-creator Alan Yang wrote and directed this family drama based on his personal history.

RELATED ARTICLES
There have been COVID-19 cases involving inmates at the prison, but a cause of the disturbance at Lansing Correctional Facility was not clear.


Characters act unprofessionally, Eileen starts to feel optimistic, and Ivy just wants to watch Girls.
The streaming service has become a reliable destination for independent films. Here are some of our favorites.
Many "Modern Family" fans took to social media to share in their appreciation of the show, and also to commiserate over its emotional ending.


Officials have moved past trying to limit an outbreak and are trying to manage hundreds of sick and isolated inmates, plus an exposed workforce.


How does a show so uncannily attuned to our current moment function with a massive chasm between it and our new reality? As it turns out, very well.

RELATED ARTICLES
Kris proceeded to humiliate her daughters as she yelled out "sex!" in the middle of the restaurant.


Church doors will be shut and the Vatican sealed off when Pope Francis leads 1.3 billion Catholics in Easter Sunday celebrations held under a worldwide coronavirus lockdown. The Vatican has been closed to visitors for a month and the 83-year-old pontiff -- beloved for breaking stuffy customs and mingling with the people -- has complained of feeling "caged". "We have to respond to our confinement with all our creativity," Francis said in an interview published by several Catholic newspapers this week.


Data shows tiny airborne particles emitted with a cough, sneeze "or even talking" spread in an invisible cloud that lingers.


Robin Roberts, Gayle King and other morning TV hosts are working from home, just like the rest of us, during the coronavirus pandemic.


Fans are raving about the three new tracks on Selena Gomez's Rare deluxe edition released today (April 9), but it looks like "Boyfriend" will receive the music video treatment pretty soon.
Despite announcing "a step-by-step resurrection" of Austria's economy, Chancellor Sebastian Kurz said, "We are not out of the woods."


Stage favorites are making the most of social distancing in light of the COVID-19 crisis.
NBC said that the long-running sketch variety series will be back with new content "produced remotely as 'S.N.L.' practices social distancing."
The daily series created by Seth Rudetsky and James Wesley benefits The Actors Fund.
These tales of eligible bachelors and would-be brides are filled with risk-taking laughs.
The challenge? To connect her role in the new Between the Lines to her Broadway debut.

RELATED ARTICLES
The all-clear after a test for coronavirus infection does not mean all clear, it turns out. Nor can a person who had COVID-19 and then recovered be sure that it won't strike again. Such is the disturbing news coming out of South Korea, the country widely credited as the most successful—and transparent—overcoming the pandemic threat to its people and economy.Trump's Korean Coronavirus Diplomacy Is a DisasterAt a briefing earlier this week, Jeong Eun-kyeong, director-general of the Korean Centers for Disease Control and Prevention, said that 51 people previously thought to have recovered completely tested positive again shortly after they got out of quarantine. Jeong said the virus may have been "reactivated" in some fashion since it was in the CDC's judgment too early after their recovery for them to have been reinfected. "We are conducting a comprehensive study on this," Jeong said. "There have been many cases when a patient during treatment will test negative one day and positive another." But the CDC is "putting more weight on reactivation as the possible cause." There is reason for concern, but not consternation, according to various analysts."The possibility of false negatives is very real," says Dr. Ogan Gurel, who came to Korea nine years ago armed with a medical degree from Columbia to teach and do research after having served at Harvard-affiliated Massachusetts General Hospital in Boston. "Think about how the test is done," he says. "You put a swab of cott
A federal judge in Manhattan rejected an effort by U.S. President Donald Trump and his adult children to send a lawsuit accusing them of exploiting their family name to promote a marketing scam into arbitration. In a Wednesday night decision concerning the American Communications Network, U.S. District Judge Lorna Schofield accused the Trumps of acting unfairly by seeking arbitration after first obtaining "the benefits of litigating in federal court," including the dismissal of a racketeering claim. "This conduct is both substantively prejudicial towards Plaintiffs and seeks to use the [Federal Arbitration Act] as a vehicle to manipulate the rules of procedure to Defendants' benefit and Plaintiffs' harm," Schofield wrote.


The paper, from the UK's University of Warwick, says the economic benefit is worth the health risk, since young people are less vulnerable anyway.


Cruise ships won't be hitting the high seas again anytime soon. A new CDC order says about 100 cruise ships near the U.S. must remain idle.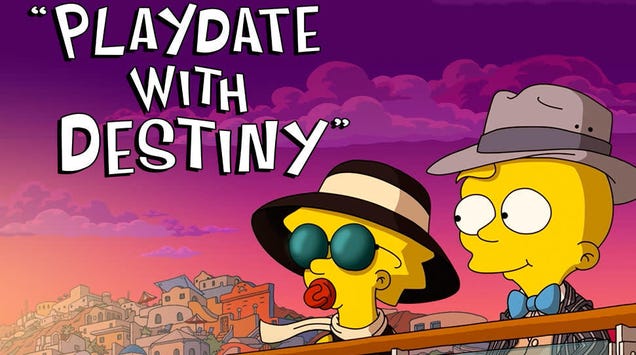 Disney and The Simpsons creator Matt Groening have an infant-sized surprise for fans during these especially dark times. Starting tomorrow, the rapidly expanding platform will begin streaming Maggie Simpson in "Playdate With Destiny", a short tale about the most put-together member of the Simpsons clan. Disney …

Read more...



RELATED ARTICLES
The retail guru and best-selling author of "The Upside of Being Down" shares practical advice for readers and ruminators.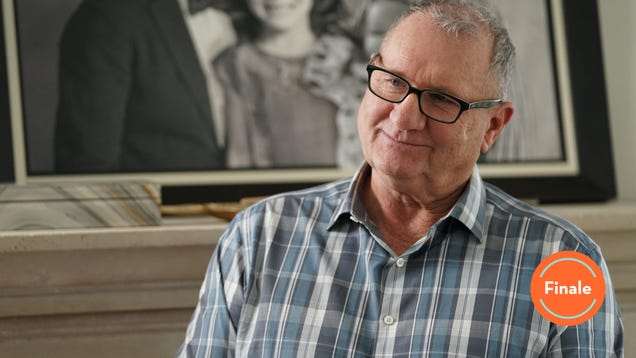 It's difficult to unpack Modern Family's legacy. You certainly can't trust the ABC-created narrative, where the show was a lone example of progressive representation when it first premiered in 2009, because plenty of other shows were handling more complex issues. But was Modern Family progressive in terms of the…

Read more...


Can you tell a Netflix true-crime docuseries from a 2011 movie about a family-owned zoo? Take this quiz to find out.
Both "Billions" and "Black Monday" will have to air their upcoming seasons in two parts due to the production delays caused by the coronavirus pandemic, Showtime announced on Wednesday."Billions," is set to premiere its fifth season on Sunday, May 3, will run weekly through its first seven episodes of the season, with the remainder to air later this year. "Black Monday" will air its first six episodes starting Sunday, April 12, with the final four episodes of the season following later in the year.The new schedules come after Showtime was forced to shut down production on both series because of the ongoing coronavirus pandemic. "Billions" and "Black Monday" join a growing list of shows that have had to rethink their airdates after the virus brought nearly all TV production to a halt earlier this month.Also Read: 'Empire' to End Early Due to Coronavirus Shutdown, Fox Sets Episode 18 as Series Finale (Video)Earlier this month, AMC said it was unable to complete work on the season finale episode of "The Walking Dead" and Season 10 of the zombie drama would be forced to end early. A number of broadcast dramas that had not completed work on their seasons were forced to make similar moves, including "Grey's Anatomy" and Fox's "Empire."In order to compensate for the gaps in its schedule, Showtime also announced on Wednesday that it would move up the premiere date of "The Chi" Season 3 to Sunday, June 21. The drama, which has completed wo
(Note: Reviews of Gunsmoke: The Sixteenth Season and Gunsmoke: The Seventeenth Season are identical. In preparing them I watched at episodes and the extras from both sets. Give me a break.)
Despite the steady decline of the DVD format, CBS/Paramount deserves a lot of credit for seeing the 20-season run of Gunsmoke (1955-1975) through all the way to the finish line. For the show's last five seasons, it appears that the label has decided to release full- rather than half-season sets, a wise decision, and they've even added a most welcome supplement. I've been reviewing Gunsmoke sets since the First Season was released in July 2007. The program was so prolific, upwards of 40 episodes per season in its early days, it's been impossible to watch everything in broadcast order. As new sets have been released, I typically watch 7-8 representative episodes then ...Read the entire review




Kidding Season One DVD Review
Jeff (Jim Carrey) is aworld renownedand beloved television host for a c...Read the entire review