U.S. President Donald Trump tweeted on Saturday that Swedish Prime Minister Stefan Lofven has assured him that American citizen and rapper A$AP Rocky will be treated fairly.

RELATED ARTICLES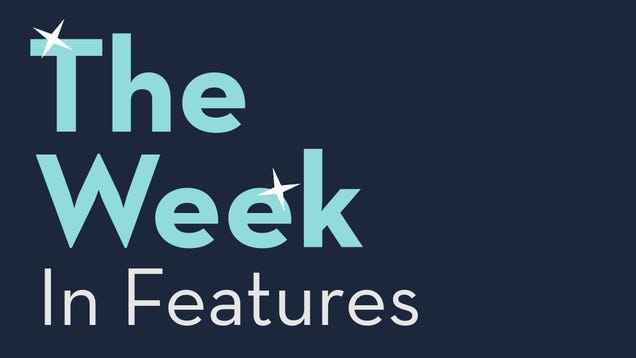 Here's a compilation of our favorite features published this week. Be sure to follow along with our TV recaps and check out all our recent reviews.

Read more...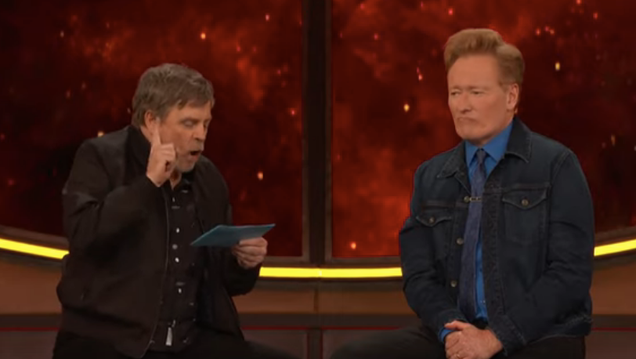 Just a heads up that you can probably skip the first two minutes of the following Conan clip from Conan O'Brien's week-long Comic-Con residency. That's the length of time it takes for Conan to set up a bit about him getting cocky about being the king of the nerds at the annual gathering of enthusiasts of comics,…

Read more...


Since 'Stranger Things' Season 3 premiered, streams for "The NeverEnding Story" have surged by 2,000 percent... and its singer is the most surprised of all.


Nadia Murad, a Nobel Peace Prize recipient, was one of 27 survivors of religious persecution that visited with President Trump on Wednesday.


Police in Hong Kong discovered a stash of a powerful homemade explosive as the semi-autonomous Chinese city readied for another major pro-democracy protest on Sunday. Materials voicing opposition to an extradition bill that has sparked more than a month of demonstrations in Hong Kong were found at the site, local media said, but a police spokesman said no concrete link has been established and that the investigation is continuing. In a rally that aimed to counter the pro-democracy movement, thousands of people filled a park in central Hong Kong on Saturday to support the police, who have been accused of using rough tactics on protesters.


Alan Mendoza: The only surprise about Iran's seizure is that it didn't happen sooner Analysis: Boris Johnson could face early test as Iran 'exploits' political uncertainty US developing 'coalition' of navies to protect ships amid Iran tensions Former head of Navy questions why British ships weren't protected amid threats Foreign office summon Iranian diplomats ahead of emergency Cobra meeting  The Foreign Office has summoned Iran's charge d'affaires following the seizure of a British-flagged oil tanker in the Strait of Hormuz. It comes as Iran directly linked the seizure of the tanker with Britain's role in detaining a tanker carrying Iranian oil earlier this month. A spokesman for Iran's Guardian Council was quoted as saying "the rule of reciprocal action is well-known in international law" and that Tehran made the right decision in the face of an "illegitimate economic war and seizure of oil tankers". The explanation, contrasts with Iran's earlier claims that the British-flagged tanker collided with a fishing vessel in the Persian Gulf, as tensions mount in the strategic waterway, a chokepoint for around a third of the world's sea-borne oil. Allahmorad Afifipour, the head of Ports and Maritime Organisation in southern Hormozgan province claimed the Swedish-owned Stena Impero was in an accident with an Iranian fishing boat whose distress call it ignored. The Government's emergency committee Cobra met on Friday night and ministers a
In 'Becoming Superman,' J. Michael Straczynski chronicles a life that was dominated early on by dysfunction and later by success that came with its own tensions.
Stena Impero seized in Strait of Hormu?z on Friday night A second tanker, Mesdar, was stopped before being released Jeremy Hunt says seizures "unacceptable", holding a COBR meeting Government warns UK shipping to avoid area Analysis: Boris Johnson could face early test as Iran 'exploits' political uncertainty US developing 'coalition' of navies to protect ships amid Iran tensions Two British oil tankers were seized by Iran's Revolutionary Guards in the Strait of Hormuz on Friday night, in a major escalation of tensions in the Gulf. The British-flagged Stena Impero had been en route to Saudi Arabia, but abruptly changed course and began sailing towards the Iranian island of Qeshm, data relayed by maritime tracking services showed. The 30,000-tonne ship "went dark", meaning its transponder was turned off, at 4.29pm UK time and nothing has been heard from her or her 23 crew since. A second oil tanker, the British-operated, Liberian-flagged Mesdar, was intercepted by the Guards about 40 minutes after the course shift by Stena Impero, and was held for some time before being allowed to resume navigation.  HMS Montrose, the Type-23 frigate, was understood to have been dispatched to help the Stena, but was minutes too late.  Jeremy Hunt, the Foreign Secretary, said he was "extremely concerned by the seizure of two vessels by Iranian authorities in the Strait of Hormuz".  British oil tanker seized in the Gulf Mr Hunt said he was attending
On July 12, 2019, Turkey began receiving the first batch of the S-400 deliveries from Russia. Ankara's aspirant procurement can fundamentally transform the Turkish military strategic posture.Above all, acquiring a game-changing Russian surface-to-air missile (SAM) system will lead to drastic changes in the Turkish Air Force's concept of operations (CONOPS). Inevitably, a novel operational art revolving around anti-access/area denial (A2/AD) will gradually dominate Turkey's defense planning. Nowadays, the frenzy of colored maps illustrating projected S-400 kill zones has already caught on with the Turkish press, which has little, if any, knowledge about engagement envelopes and radar coverage in different topographies. Secondly, the S-400 introduces not only new capabilities but an alien strategic culture to the Turkish Armed Forces (TAF), noting that contemporary Russian air defense understanding is rooted in the Soviet legacy of the late 1970s. Thirdly, at some point, the TAF will have to alter its doctrinal order of battle to digest a strategic SAM capacity efficiently. Finally, amidst possible sanctions, which would unavoidably hit the Turkish defense sector's ties—not only with American entities but also with Europe—Russia may well become an indispensable arms supplier for Turkey.Would Turkey Establish a SAM-Dominant Air Force?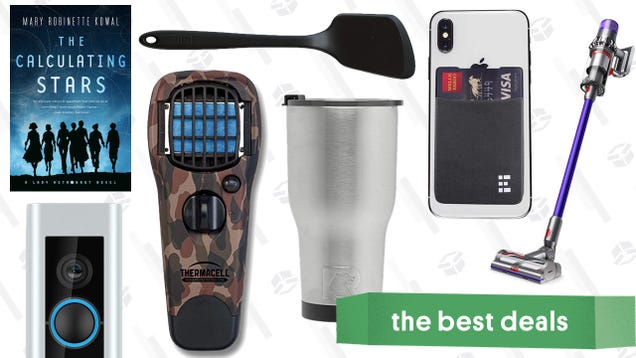 An electronic insect repeller, Dyson's latest vacuum, and an
Private investigator Michael Fisten first started digging into financier Jeffrey Epstein's alleged sex trafficking crimes more than a decade ago when attorney Brad Edwards hired him. After Epstein signed a non-prosecution deal with federal prosecutors in 2008, Edwards had sued Epstein in civil court on behalf of a number of alleged victims who had been blindsided by the plea deal (which a judge later ruled to have violated the Crime Victims' Rights Act). Fisten was tasked with finding as much incriminating information on the financier as he could.Fisten, a 30-year law enforcement veteran, said he was shocked and disgusted by what he uncovered. In a wide-ranging interview with CNN, the P.I. said that he was able to identify two young women who have arranged access to girls for Epstein in recent years. He and Edwards have handed over the names and "associated information" over to federal authorities, he said, though he did not name the alleged fixers to CNN.Judge Who Denied Bail to Jeffrey Epstein Calls Him 'Uncontrollable' and a 'Danger'Fisten also said that his investigations led to the discovery of countless lapses in security during the time Epstein was on work release from the Palm Beach county jail—in a cushy deal that allowed the convicted sex offender out of confinement 12 hours a day, six days a week. On Friday, the Palm Beach sheriff's office announced that it had opened its own internal investigation into whether deputies, who often referred to Epstein as a "client" ins
A 9-year-old Reno girl has died from injuries she suffered when strong winds blew an inflatable bounce house with three children inside into power lines last weekend.


That carrier-killer imagery resonates with Western audiences comes as little surprise. Ah, yes, the "carrier-killer." China is forever touting the array of guided missiles its weaponeers have devised to pummel U.S. Navy nuclear-powered aircraft carriers (CVNs). Most prominent among them are its DF-21D and DF-26 antiship ballistic missiles (ASBMs), which the People's Liberation Army (PLA) has made a mainstay of China's anti-access/area-denial (A2/AD) defenses.(This first appeared several years ago. It is being republished due to reader interest.)Beijing has made believers of important audiences, including the scribes who toil away at the Pentagon producing estimates of Chinese martial might. Indeed, the most recent annual report on Chinese military power states matter-of-factly that the PLA can now use DF-21Ds to "attack ships, including aircraft carriers," more than nine hundred statute miles from China's shorelines.Scary. But the U.S. Navy has carrier-killers of its own. Or, more accurately, it has shipkillers of its own: what can disable or sink a flattop can make short work of lesser warships. And antiship weaponry is multiplying in numbers, range, and lethality as the navy reawakens from its post-Cold War holiday from history. Whose carrier-killer trumps whose will hinge in large part on where a sea fight takes place.


Rick Grimes is planning a big (screen) return to the Walking Dead franchise. Following the zombie drama's panel at San Diego Comic-Con on Friday, AMC released a teaser for the first of three upcoming Rick-centric movies, which will be produced by TWD creator Robert Kirkman's Skybound Entertainment and distributed by Universal Pictures. "It's not the […]



RELATED ARTICLES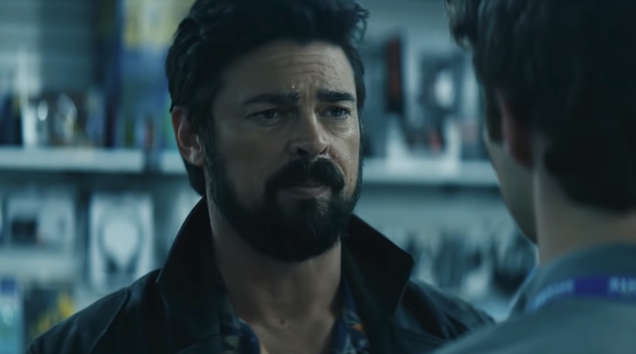 We're still a week out from the arrival of Amazon's The Boys, the show that dared to ask "What if superheroes were assholes, and what if Karl Urban really liked to murder them?" But the streaming service/retail giant/exactly the sort of megaconglomerate that would crap out these kinds of amoral superhumans, now that…

Read more...



RELATED ARTICLES
Halley Feiffer's re-imagining of Chekhov's Three Sisters opened at MCC Theater July 18.

RELATED ARTICLES
In a Comic-Con without a massive Star Wars panel or even a Joss Whedon lecture, those looking for any lightning in Hall H, could rely on Mark Hamill this afternoon. A lot of these panels have the same wash-rinse-repeat formula: Actors talking passionately about their roles in projects we haven't seen yet. Or worse, a great […]


AMC announced two more cast members to its third "Walking Dead" series at San Diego Comic-Con on Friday."The Romanoffs" alum Annet Mahendru and "The Red Line's" Aliyah Royal have joined the cast as Huck and Iris. The duo joins the previously announced Alexa Mansour, Nicolas Cantu and Hal Cumpston.The untitled series will focus on the first generation to come-of-age in the universe's zombie apocalypse. Per AMC's official description of the series, "Some will become heroes. Some will become villains. In the end, all of them will be changed forever. Grown-up and cemented in their identities, both good and bad."Also Read: 'Walking Dead' Movie to Be Released 'Only in Theaters' (Video)Jordan Vogt-Roberts will direct the series, which is co-created by Scott Gimple, chief content officer of AMC's "Walking Dead" universe, and franchise veteran Matt Negrete, who will serve as showrunner.The series is slated to premiere on AMC in spring 2020, joining the 10th season of the flagship "Walking Dead," as well as the newly announced sixth season of "Fear the Walking Dead." Season 10 of "The Walking Dead" is slated to debut on Oct. 6.The franchise is also set to include a trilogy of movies led by former "TWD" star Andrew Lincoln, which AMC announced for the first time at Comic-Con would be released in theaters instead of on the network.TheWrap is in San Diego all week long for Comic-Con 2019 — check out all of our ongoing coverage here.Read original story AMC's Third 'Walking Dead' Series Adds Annet Mahendru, A
Get Better Records is on a mission. Established in 2009, the Philadelphia-via-Los Angeles indie label is run by musician Alex Licktenhour, of Philly...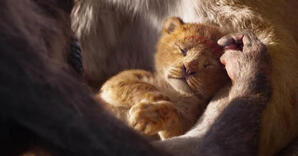 Here are a bunch of little bites to satisfy your hunger for movie culture:   Alternate Endings of the Day Disney's live-action-style reimagining of The Lion King is now in theaters, and it mostly hews close to the plot of the studio's 1994 animated classic. If that's the case, then this humorous cartoon showing how the original should have ended should apply to the new version as well:   Fan Theory of the Day Speaking of alternate...

Read More

Read Comments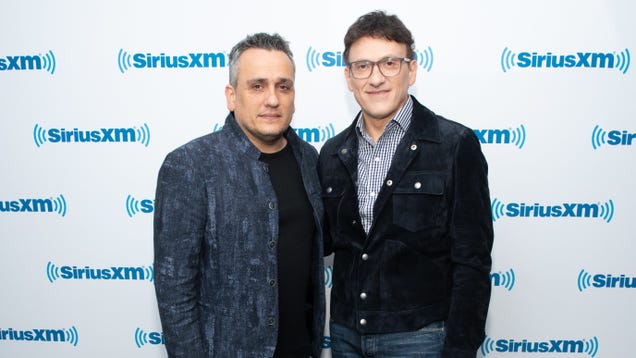 The Russo brothers Anthony and Joe are now Comic-Con royalty, thanks to their work in the MCU, which recently concluded with Avengers: Endgame. So needless to say, they received a heroes' welcome when they took to the Hall H stage today for their panel, and proceeded to discuss whatever the hell they felt like, with…

Read more...


Fresh off his lucrative RCA partnership and Roc Nation management deal earlier in the year, Maxo Kream released his major-label debut and Punken...
After releasing the highly anticipated The Lion King: The Gift album at midnight on Friday (July 19), Beyoncé is following it up with a video...

RELATED ARTICLES
Defending Donald Trump's repeated racist taunts at Democratic congresswomen of color, Fox News host Pete Hegseth told correspondent-at-large Geraldo Rivera on Friday morning that it would be perfectly fine for him to utilize the president's "go back to where you came from" message on him.A day after Trump sorta disavowed the racist "send her back!" chant his rally crowd launched at Rep. Ilhan Omar (D-MN), Rivera appeared on Fox & Friends and said he was "glad the president has said" he didn't like the chants. At the same time, Rivera noted that the president's original tweets targeting the "Squad" tapped into an "old racist trope," something the longtime Trump pal had criticized the president for days earlier."Geraldo, but you, like many, have accused him of racism," Hegseth replied. "But if you go back and look at that tweet, he's not talking about race, he's talking about whether or not you love this country and appreciate it. And if you don't appreciate it and don't love it, and don't want to work to make it better, then maybe you could consider going somewhere else. There's plenty of countries on Earth."How the Ilhan Omar Marriage Smear Went From Fever Swamp to TrumpRivera, who is of Puerto Rican heritage, shot back at his colleague, yelling "what the hell" before pointing out that all four congresswomen—Reps. Alexandria Ocasio-Cortez (D-NY), Rashida Tlaib (D-MI), Ayanna Pressley (D-MA) and Omar—are citizens of the United States. Hegseth, meanwhile, said he would have
After A$AP Rocky was detained in Sweden this month on a preliminary assault charge, celebrities and politicians, including President Donald Trump, rushed to his defense.
"Archer" will live to die another day. FXX has renewed…
The Goo Goo Dolls are back, announcing on Friday (July 19) that their upcoming 12th studio album, Miracle Pill, is out Sept. 12 via Warner...
President Donald Trump said on Friday he would call Swedish Prime Minister Stefan Lofven about the case of U.S. rapper A$AP Rocky, who has been detained in Sweden pending an investigation into a street fight in Stockholm.
Beyoncé's 'Lion King' companion album is here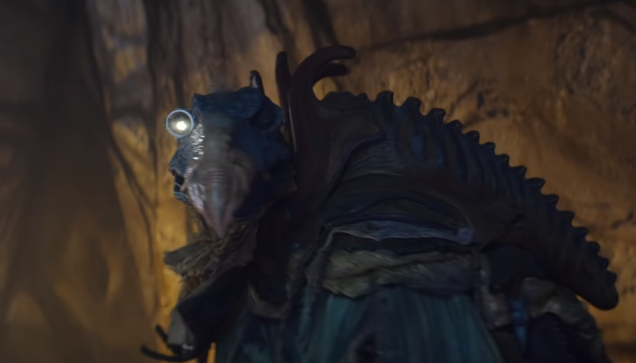 The first trailer for Netflix's The Dark Crystal: Age Of Resistance stunned us with its practical puppet work, giving us even more reason to be excited for The Dark Crystal prequel series beyond its astounding cast, which features everyone who wasn't slotted in Denis Villeneuve's Dune, apparently. Lena Headey,…

Read more...


The star surprises fans with a trailer, plus the latest from Comic-Con on Terminator and Star Wars.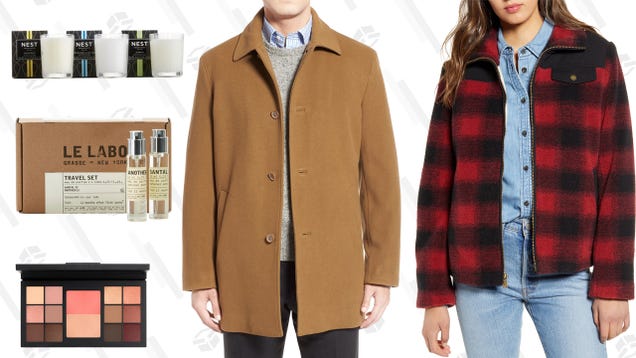 Suffice to say, there's a lot to sift through at Nordstrom's Anniversary Sale, happening now. But don't stress; we've pulled out just a few of our favorite pieces for you to peruse as you look to update your wardrobe for fall.


Read more...


The victory was narrow, but ultimately "Dr. Pimple Popper" sat…

RELATED ARTICLES
The Dear Evan Hansen and Fosse/Verdon writer reveals the work behind his scripts.
Iran denied it lost a drone in the Strait of Hormuz after the United States said it had 'destroyed' an Iranian drone that was threatening a U.S. ship.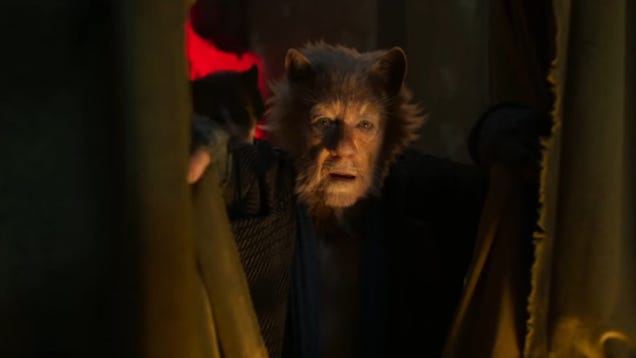 The upcoming, Tom Hooper-directed version of Cats is an expensive, carefully-managed production put together by committed and talented artists. You can tell this because, in a behind-the-scenes look at how the movie was made, we have a very serious-sounding designer telling the viewer that "we've used digital fur…

Read more...


A Tony winner for Dear Evan Hansen and now an Emmy nominee for his Fosse/Verdon, the writer reveals the secret to his success across plays, musicals, television, and film.
President Donald Trump insisted on Friday that the military had downed an Iranian drone that was threatening a US naval vessel in the strategic Strait of Hormuz, despite denials from Tehran. Trump, speaking to reporters in the Oval Office, also warned Iran against doing anything "foolish," saying it would pay a heavy price if it did so. "No doubt about it, no -- we shot it down," Trump said at a White House event honoring the Apollo 11 astronauts.


Broadcast primetime live same-day ratings for Thursday, July 18,…
We finally get to see them along with James Corden and the newcomer Francesca Hayward as felines. What were they thinking.
Marie Losier's documentary steps into the ring with a Mexican professional wrestler, whose world is equal parts glamour and grunge.
Shows like Love Island, Gavin & Stacey and Victoria will be on ITV and the BBC's streaming service.

RELATED ARTICLES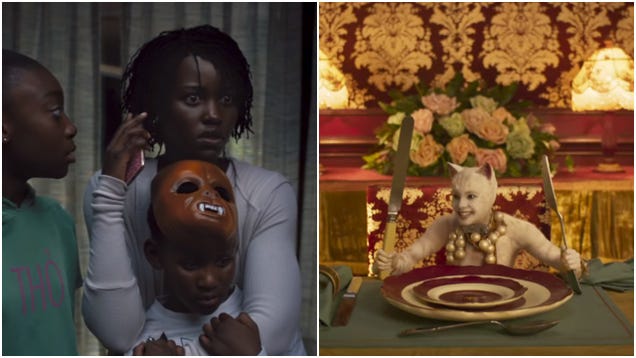 Never let it be said that the internet is not prepared to do its duty when the clarion call comes, because that abomination of a Cats trailer has only been out for a couple of hours, and already the mash-ups have begun. And while Jennifer Hudson's take on "Memories" is probably the least objectionable element of the…

Read more...


Gangsters, prostitutes and a murderous pervert collide in Adam Sherman's lurid, orgiastic blood bath.
Preview of star-studded film adaptation of Andrew Lloyd Webber's musical shows rehearsal footage, set

RELATED ARTICLES