Defiant women who have been blocking a New Delhi highway for more than four weeks in protest against a bitterly disputed citizenship law have inspired thousands across India to copy their challenge to the Hindu nationalist government. Nearly all pay tribute to the 200 grandmothers and housewives and students who sit and sleep across the main road in the Shaheen Bagh district of Delhi, fighting a law that would give passports to "persecuted" religious minorities from three neighbouring countries but only non-Muslims. Hundreds of thousands of people have taken part in rallies across India since parliament passed the Citizenship Amendment Act on December 11.


The National Archives said Saturday it made a mistake when it blurred images of anti-Trump signs used in an exhibit on women's suffrage. The archives said the photo in question is not one of its archival records, but rather was licensed for use as a promotional graphic in the exhibit. The exhibit about the 19th Amendment, which gave women the right to vote, blurred some anti-Trump messages on protest signs in a photo of the 2017 Women's March in Washington.


The Archives said the photo was "not an archival record" and was instead a photo used as a promotional graphic for an exhibit on women's suffrage.


The messages provide key new evidence that Nunes' team was aware of and involved in Trump's efforts to pressure Ukraine to investigate Joe Biden.



RELATED ARTICLES
The company wants to distance its film studio from Rupert Murdoch's news company, US media report.
Before he was singing about that "yummy-yum," a young Justin Bieber was serenading new fans with "Baby," his debut album...
Otis hosts a "gathering" that everyone involved will never forget — for all the wrong reasons.
  Mac Miller's posthumous album has topped this week's new music release poll.  In the poll, published on Friday (Jan. 18)...
Law enforcement is using a database of billions of photos scraped from social media sites, likely against policy, by an unknown startup company.



RELATED ARTICLES
On Friday (Jan. 17), Eminem crashed the party with his surprise album, Music to Get Murdered By. The 20-track project includes a bevy of stars...
Broadcast primetime live same-day ratings for Friday, January 17,…
The case of Deborah Dugan's ouster as president and chief executive of the Recording Academy has taken two dramatic twists. The attorney...
Police detained 185 protesters in central Brussels on Saturday after the environmental protest group Extinction Rebellion staged demonstrations at a car show in protest at the auto industry's role in CO2 emissions that cause climate change. The protest came only days after the European Commission unveiled ideas on how to finance its flagship Green Deal project that aims to make the European Union a CO2 emissions-neutral area by 2050, in part through the transformation of the car industry. A member and former spokesman for the group, Christophe Meierhans, said Extinction Rebellion targeted the car industry because it told "a lot of lies in order to sell more cars".


World War III is no joke...


Deborah Dugan is on leave pending an investigation of misconduct claims. However, some sources say her dismissal is part of a "coup."
Rod Rosenstein said he authorized the release of the Lisa Page and Peter Strzok messages because he thought they would become public anyway.


Mexican prosecutors are investigating the discovery of a burned-out vehicle containing the charred bodies of 10 people in the southwestern state of Guerrero, authorities said late on Friday. Police made the grisly discovery on a country road in the municipality of Chilapa de Alvarez after locals saw the vehicle on fire and alerted authorities, state security spokesman Roberto Alvarez said in a statement published on Facebook.


"Some of the kids burst into tears."
A stern message to China.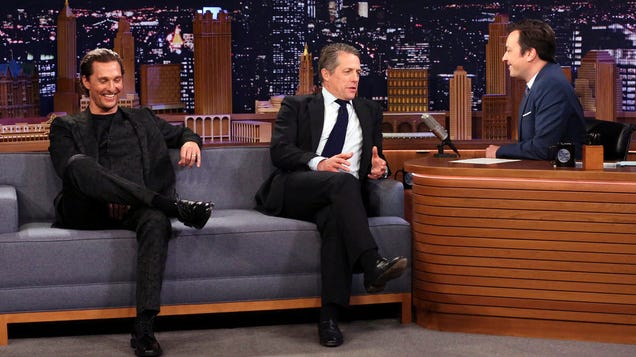 With the unlikely screen duo of Hugh Grant and Matthew McConaughey appearing on Friday's Tonight Show to hype Guy Ritchie's latest attempt to recapture the long-ago cheeky British gangland thrills of Lock, Stock, And Two Smoking Barrels, The Gentlemen, Jimmy Fallon thought it'd be hilarious to have the actors read out…

Read more...


These books will help little ones slow down and breathe easy, even during rough moments.
The remains of a paratrooper who was killed a week ago in Afghanistan have been returned to his family in the U.S. The family of Staff Sgt. Ian McLaughlin greeted his flag-draped casket at Pope Army Airfield at Fort Bragg on Saturday, The Fayetteville Observer reported. The 29-year-old from Newport News, Virginia, was killed Jan. 11 by an improvised explosive device in Afghanistan.


Hayley Kiyoko has called off her upcoming tour in support of I'm Too Sensitive for This S---, which was scheduled to kick off in San Diego...
Authorities issued alerts for areas across the Northeast as blizzard conditions were forecasted to New York and New England over the weekend.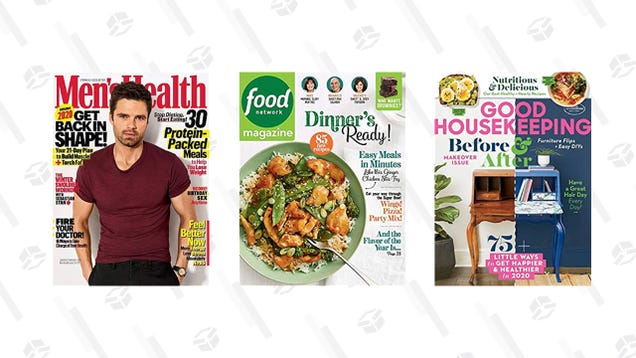 Best-Sellers Magazine Gold Box | Amazon

Read more...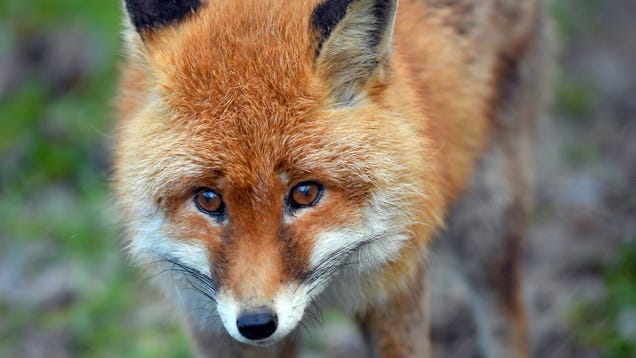 In what might be the least gentle gesture of an acquisition process that has already been pretty damn un-gentle to date, Disney announced today that its recently purchased vassals at 20th Century Fox have now been stripped even of their long-familiar names. In an act of frank and obvious vulpine intolerance, Variety reports

Read more...



RELATED ARTICLES
Eminem took everyone by surprise and dropped his Alfred Hitchcock-inspired Music To Be Murdered By album out of the sky on Friday (Jan. 17)....

RELATED ARTICLES
Authorities in Tijuana said two bodies have been found at the property owned by Maria Lopez and Jesus Guillen, the Garden Grove couple missing in Mexico.


Chuck D has thrown his support behind Recording Academy president and CEO Deborah Dugan in a sharply-worded statement blasting the organization...
Oprah Winfrey said Friday that Russell Simmons attempted to pressure her about her involvement with a documentary in which several women detail...
Previews, openings and some last-chance picks.
Final broadcast primetime live same-day ratings for Friday, January…