An American family moves to 1980s London and experience domestic anarchy in the U.K. in 'Marcy Martha May Marlene' writer-director Sean Durkin's blistering domestic nightmare

RELATED ARTICLES
Keith Urban, Luke Combs and more release new music today

RELATED ARTICLES
Decades have been spent teaching about the Holocaust—but have Americans been learning?


He wrote the 1986 novel that inspired the Oscar-winning film starring Tom Hanks. Another book was a finalist for a Pulitzer.

RELATED ARTICLES
The Supreme Court justice passed away Friday following a battle with cancer.

RELATED ARTICLES
The filmmaker seems to acknowledge the world has changed in this light tale of a director (Wallace Shawn) at a European film festival.
Tonight (Sept. 18), Apple Music global head of hip-hop and R&B Ebro Darden, along with Apple Music 1 hosts Nadesk and LowKey, will host Rap Life Live, an event designed to "extend the discussion around the many important issues impacting the Black community."

RELATED ARTICLES
The director Antonio Campos narrates a look at his period drama featuring Holland and Robert Pattinson.
With the virtual Emmys upon us, Yahoo Entertainment talked to several industry professionals and awards experts to gauge what the Oscars, Grammys and Golden Globes could look like in 2021 and beyond.


A police chief's comments spark an unprecedented backlash after a woman was raped in front of her children.


Viewers of ABC's telecast of the 72nd Primetime Emmy Awards on Sunday night (Sept. 20) will see a powerful PSA that challenges the TV industry to do more to bring about diverse, inclusive representation.

RELATED ARTICLES
Trump can't afford to talk about the country's biggest problems because he is primarily responsible for them.



RELATED ARTICLES
Fiction contenders include Brit Bennett, the author of "The Vanishing Half"; Randall Kenan, a beloved writer who died in August; and Douglas Stuart, a debut novelist who is also a Booker Prize finalist.
"The Spook Who Sat by the Door," a 1973 parable about institutional racism, was pulled from theaters after only a few weeks. The New York Film Festival is giving new life to the cult film.
Mariah Carey and Megan Rapinoe tell all in new memoirs, Don DeLillo and Bryan Washington release new fiction, and more fall books to look forward to.        

RELATED ARTICLES
Yosemite, Sequoia and Kings Canyon national parks remain shut this weekend.


Following a battle with metastatic pancreatic cancer.
Supreme Court Justice Ruth Bader Ginsburg died on Friday (Sept. 18) at her home in Washington, of complications from metastatic pancreatic cancer. She was 87.
While the president's team touts its efforts to court a community that Republicans have long ignored, critics describe them as part of a cynical "depression strategy" designed to minimize Black American turnout.


Over recent days, officials from the U.S. Space Force and the Office of the Director of National Intelligence briefed congressional committees on an "uptick" in Russian military activity in space targeting U.S. defense and intelligence satellites.


A select group of correctional officers at a Northwest Florida prison is set to take part in a federal immigration program that will allow officers to interrogate any detainee who they believe is in the country illegally and process them for potential immigration violations.


The iconic villain from 'One Flew Over the Cuckoo's Nest' gets a new origin story starring Sarah Paulson
Israelis just want to fly away.The atmosphere was so grim as the nation entered a coronavirus lockdown on the eve of Rosh Hashanah, the Jewish New Year, that there appeared to be no escape.One meme making the rounds showed desperate hands reaching out of the sea towards a far-off airplane flying high in a deep blue sky, accompanied only by the traditional greeting of "Shana Tova," a good year.The greeting felt hollow as Israel entered into the year 5781 as the first country on earth to impose a second national lockdown.Alone in small home-bound pods, unable to gather or to pray in synagogues, and confused by the governments constantly evolving, often contradictory guidelines, Israelis feel alienated, angry and appalled.'The Second Wave' of COVID Hits Israel Like a TsunamiThey did not feel this way in early March, when Israel went into its first lockdown. The nation, which began to closing its borders in late January, appeared to have the health crisis under firm control. The quarantined Passover and Easter season was greeted with hardiness and even some good humor.In late May, after the third inconclusive Israeli election in under a year, Prime Minister Benjamin Netanyahu established an uncomfortable team-of-rivals coalition keeping him in power for a further 18 months, which he called a "corona emergency coalition."His government's handling of COVID-19 resulted in only 250 deaths and was so admired that even countries with no diplomatic ties to Israel tried to emulate its success.Three months later, tiny Israel—with a population of 9.2 million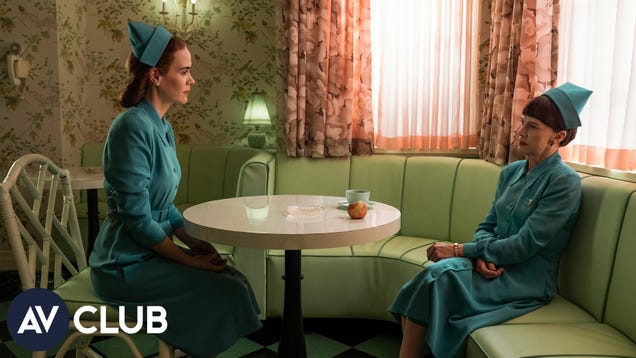 In Ryan Murphy's new Netflix series, Sarah Paulson plays Nurse Mildred Ratched, a dour figure audiences first met via Ken Kesey's novel One Flew Over The Cuckoo's Nest. In that book and the subsequent film adaptation, Ratched was older and more vindictive, but also a bit one note. Audiences didn't get to know where…

Read more...



RELATED ARTICLES
Israel went back into a full lockdown on Friday to try to contain a coronavirus outbreak that has steadily worsened for months as its government has been plagued by indecision and infighting. The three-week lockdown, which began in the early afternoon, will require the closure of many businesses and set strict limits on movement and public gatherings. In an address late Thursday, Prime Minister Benjamin Netanyahu warned that even stricter measures may be needed to prevent hospitals from being overwhelmed.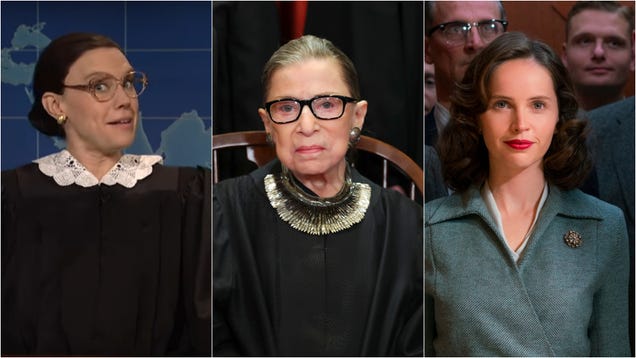 Supreme Court justices are rightfully well-known figures in the United States, but it's arguable that none have ever permeated American pop culture as much as Ruth Bader Ginsburg, who died on Friday of complications from metastatic pancreatic cancer at the age of 87.


Read more...



RELATED ARTICLES
He chronicled Stalin's tyrannies and the collapse of the Soviet Union, and he was an enthusiastic admirer of Mikhail Gorbachev.
YOASOBI's "Yoru ni kakeru" returns to No. 1 for the fifth time on the Billboard Japan Hot 100, dated Sept. 7 to 13.

RELATED ARTICLES
Joy Behar said of the photo, "the Black community had my back."


A former zookeeper stole two penguins during a night-time raid in order to sell them, a court heard. Bradley Tomes, 25, purloined a total of £25,000 worth of rare birds from the South Lakes Safari in Cumbria, where he used to work. South Cumbria Magistrates court heard that Tomes had cut a hole in the perimeter fence of an aviary where he used to work to steal 12 spoonbill birds in July 2018, before abducting the penguins and three macaws 3 months later. But he was rumbled after he sold the two tiny Humboldt penguins, named Pablo and Penny, on Facebook to animal rescuer Reece Oliver, who became suspicious.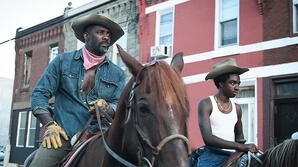 This year's Toronto International Film Festival was really one for the history books. With all of the films being available to watch virtually, this was the first time we've ever covered a film festival from our living room couch. But just because it was a virtual festival doesn't at all mean it wasn't valuable and, ultimately, memorable. Here's a little bit more on just how memorable the virtual 2020 TIFF was. Even though the festival was a virtual one this...

Read More

Read Comments


A firefighter died Thursday battling a wildfire near Yucaipa that was sparked by a device used to reveal a baby's gender.


The cast virtually reunited for a performance marking the beginning of Rosh Hashanah, the Jewish new year.
'This is an ongoing threat to the health and safety of Michiganders,' says Department of Health and Human Services chief medical executive Dr Joneigh Khaldun


Among the Americans who believe that foreign government has already interfered in the November election, 76% said it is somewhat or very likely to alter the election's outcome.


Northern Ireland's health minister has called his music "dangerous."
Seattle councillor says the arrest of Andrew Buncombe violated the US constitution and Seattle Municipal Code


Sources said the ban could be rescinded by Sunday if TikTok manages to get the greenlight on its deal with Oracle before then.


President Trump said CDC Director Robert Redfield "made a mistake" about when a COVID-19 vaccine would be ready.


Stephen Colbert slammed President Trump's recent assertion that 'blue states' are to blame for the high death toll that the U.S. has experienced from COVID-19.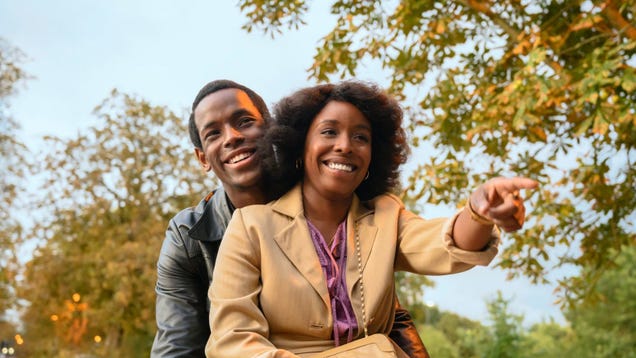 Every film festival has an identity, even if that identity is "We don't have an identity!" The New York Film Festival, which runs for about three weeks every autumn—usually from late September to early October—prides itself on being curatorial. Though its lineup usually boasts a couple of exclusive, high-profile…

Read more...


In Sean Durkin's film, a move to Britain widens a family's rifts.
Democratic presidential nominee Joe Biden said during Thursday night's CNN Presidential Town Hall in Scranton that if elected president, he will ensure that police reforms will be made by putting together a coalition of police chiefs, officers, unions, and civil rights and community leaders.They will "sit at a table and agree on the fundamental things that have to be done, including much more rigorous background checks [for those] that apply for and become officers," Biden said. He called the "vast majority" of police officers "decent, honorable people," adding that "one of the things I've found is, the only people who don't like bad cops more than we don't like them are police officers. And so what we have to do is we have to have a much more transparent means by which we provide for accountability within police departments."Moderator Anderson Cooper asked Biden about one of author Bob Woodward's recent interviews with President Trump, during which Woodward asked Trump if he benefited from white privilege. "No, I don't feel that way at all," Trump responded. Biden said he feels the opposite way, and did benefit "just because I don't have to go through what my Black brothers and sisters have had to go through."Biden pivoted and began talking about classism, and how "growing up here in Scranton, we're used to guys who look down their nose at us. We are used to people looking at us and thinking more suckers, look at us and think that we're not equivale
The musician attacks the government and "scientists making up crooked facts" in his latest music.
Look back at the 10 most recent productions to play over 100 performances at the venue.
During the coronavirus pandemic, when most of us are staying at home, we're going to spotlight products that you can enjoy from your couch, whether solo or in small groups, and leave out the rest. With that in mind, here are our picks for Sept. 14-20, including the best deals we could find for each.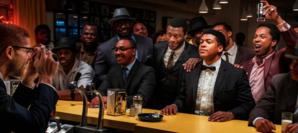 It is one of the fall season's most exciting events in the world of film, but this year the Toronto International Film Festival will look a little different. With a mix of virtual and in-person screenings and conversations, the festival - historically known to be a major precursor for awards season - is presenting a scaled-down slate of films while adapting to an ever-evolving pandemic landscape. But that doesn't mean the films aren't any less significant. Quite...

Read More

Read Comments