Rep. Jim Banks, R-Ind., said on Saturday that Republicans are "destined" to lose in 2022 and 2024 if it rejects former President Donald Trump, his voters and an agenda he said makes the GOP the "party of the working class."
The Conservative Political Action Conference (CPAC) wrapped on Sunday following an anticipated speech from former President Trump.
New York state Attorney General Letitia James, who in January released a report that claimed Gov. Andrew Cuomo's administration dramatically undercounted COVID-19 nursing home deaths in the state, will have total control over the sexual harassment inquiry that jeopardizes his future in politics.

RELATED ARTICLES
The Republican senator from Wisconsin is known for regularly promoting fringe theories favored by the right, most recently questioning the fact that pro-Trump rioters attacked the Capitol.
Rep. Jim Jordan (R-Ohio) made a startling claim based on zero evidence
On social media, cable networks and even in the halls of Congress, supporters of Donald J. Trump tried to rewrite history in real time, pushing the fiction that left-wing agitators were to blame for the violence on Jan. 6.
Getty ImagesIt's not news that the Golden Globes, as an awards show, are a bit of a joke. But, my, has that joke gone stale.

The joke resurfaces every few years, sometimes from the ceremony's stage itself. In 2016, host Ricky Gervais dinged them as "worthless," likening the honor to "a bit of metal that some nice old confused journalists wanted to give you in person so they could meet you and have a selfie with you."

Tina Fey and Amy Poehler hosted Sunday night's ceremony in unprecedented times: Because of the pandemic, each emceed from a different coast with a few dozen celebrity presenters and only masked first responders in the audience.

Read more at The Daily Beast.

Got a tip? Send it to The Daily Beast here


A tax on the net worth of America's wealthiest individuals remains popular with voters, but has yet to be embraced by President Biden.
The former president attacked his successor and continued to claim that he won the 2020 election.

RELATED ARTICLES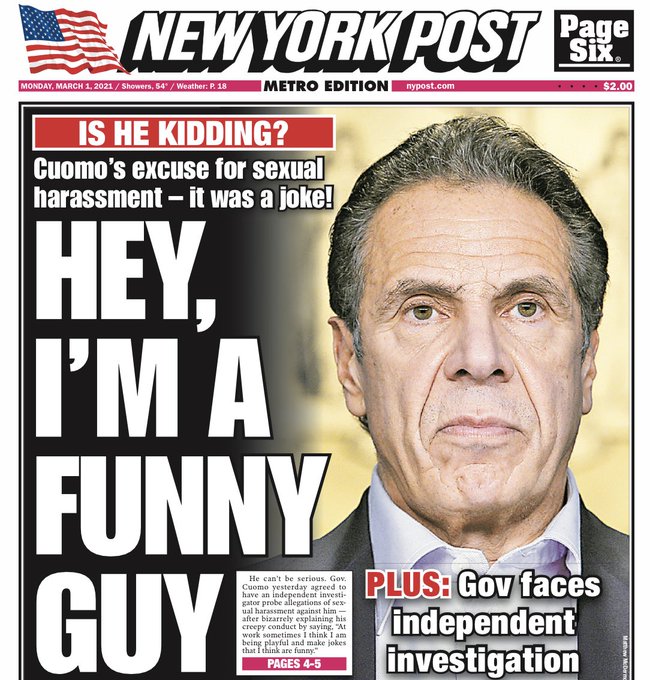 (Third column, 2nd story, link) Related stories:
Pelosi calls claims 'credible'...
New York attorney general seeks to investigate...


"This is not a responsibility we take lightly," New York Attorney General Leticia James said in a statement. "We will hire a law firm, deputize them as attorneys of our office, and oversee a rigorous and independent investigation." 

RELATED ARTICLES
"Thank you to the all white Hollywood Foreign Press," Sacha Baron Cohen said, accepting the Golden Globe award for Best Comedy or Musical film Sunday night. His speech only got more scathing from there.

"I've got to say, this movie could not have been possible without my co-star, a fresh new talent who came from nowhere and turned out to be a comedy genius," the Borat Subsequent Moviefilm star said. "I'm talking about Rudy Giuliani. I mean, who can get more laughs out of one unzipping? Incredible."

"Our movie was just the beginning for him," Baron Cohen continued. "Rudy went on to star in a string of comedy films. Hits like 'Four Seasons Landscaping,' 'Hair Dye Another Day,' and the courtroom drama 'A Very Public Fart.'"

Read more at The Daily Beast.



RELATED ARTICLES
Making his first speech since leaving the presidency before an adulatory conservative crowd, the former president hinted he was contemplating another campaign in 2024.

RELATED ARTICLES



(Third column, 3rd story, link) Related stories:
PRESSURE MOUNTS ON CUOMO...
New York attorney general seeks to investigate...

Drudge Report Feed needs your support!   Become a Patron


House Speaker Nancy Pelosi on Sunday weighed in after a second woman brought sexual harassment allegations against New York Gov. Andrew Cuomo, calling both of the women's charges "credible."
The doses are expected to start shipping as early as Monday to sites already receiving doses of the two other authorized vaccines made by Pfizer-BioNTech and Moderna.

RELATED ARTICLES
A brawl is brewing between liberal and moderate Democrats. One can find evidence of this fight in the battle to increase the minimum wage to $15 an hour as part of the latest coronavirus relief bill. The left failed in that effort. And despite having control of the House, Senate and White House, exclusion of the wage hike reflected the political realities of what progressives can do with a 50/50 Senate and a House with 221 Democrats and 211 Republicans.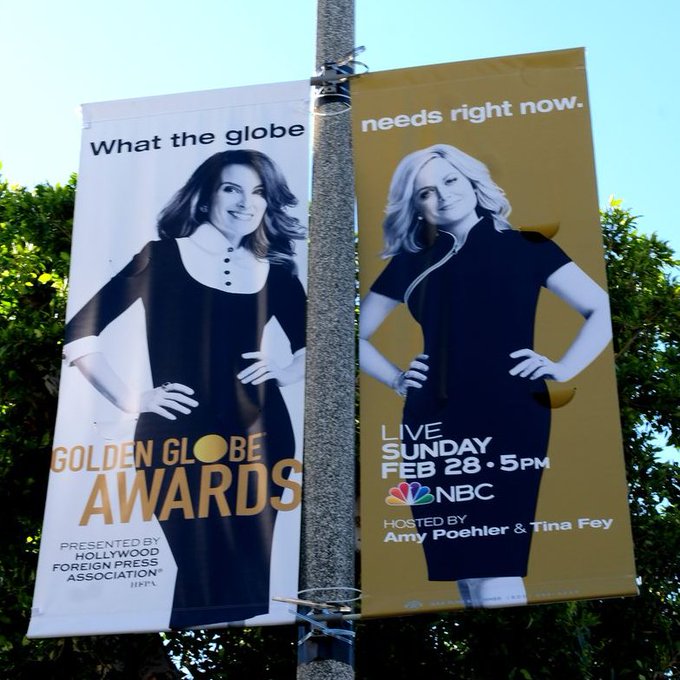 (First column, 2nd story, link) Related stories:
TECH BLUNDERS...
HFPA Hasn't Had ANY Black Members in TWO Decades?
BOYCOTT RISK...
How the internet changed celebrity...


Senate Democrats decided Sunday to abandon an alternative proposal to penalize companies for not providing a $15 minimum wage to their employees, the latest indication that boosting the federal minimum wage in this Congress remains an extremely tall order, according to a person involved in the talks.
Former President Donald Trump attacked a litany of "establishment" Republicans in his Sunday keynote address at the Conservative Political Action Conference (CPAC), even as some in the GOP  continue to deny that there is a civil war within the party. 
The Treasury Committee says "now is not the time" for rises, but they may be needed in the future.

RELATED ARTICLES
The effort will be up against significant head winds, as the former president still holds vast sway over the Republican Party, even after his supporters attacked the U.S. Capitol last month.
Labour's Anneliese Dodds tells the BBC's Andrew Marr there should be no immediate tax rise on businesses.



(Third column, 4th story, link) Related stories:
PRESSURE MOUNTS ON CUOMO...
Pelosi calls claims 'credible'...


At their three-day gathering, pro-Trump conservatives tried to turn "cancel culture" into their new "fake news" and spent little time on policy (either their own or President Biden's).
The former president renewed old grievances in his first formal speech since leaving the White House.
The New York governor has been accused of sexual harassment by former aides Charlotte Bennett and Lindsey Boylan.
Former President Donald Trump takes the stage at the Conservative Political Action Conference Sunday, looking to reclaim his role as the Republican Party's kingmaker as he positions himself to play a major role in the 2022 midterm elections.
The U.S. Justice Department (DOJ) has charged over 300 people in connection with the deadly Jan. 6 Capitol riot by pro-Trump supporters, acting Deputy Attorney General John Carlin told reporters Friday.
House progressives are furious with the Senate parliamentarian's decision to remove the $15 minimum wage provision from the Senate's version of the Covid relief bill, a proposal that is foundational to the left wing's beliefs and one they have fiercely campaigned on, but it is unclear how they will channel that frustration into next steps.

RELATED ARTICLES