America could move weapons stored on British soil if the UK allows Huawei to build its 5G network, a US senator has warned. Tom Cotton, the Republican senator for Arkansas who was called as a witness before the Defence Select Committee, warned that the case for America keeping some US Air Force assets, such as F-35 fighters, in the UK could be weakened if it goes ahead with Huawei, as it would pose a security risk. "We have to make a decision about deploying those [F-35 fighters] to many countries," Senator Cotton said. "Obviously if you no longer have Huawei in your network then F-35 fighters can be based in your country under my legislation. "That does not mean I would drop my legislation… my legislation is about Huawei and the threat Huawei poses to our airmen and our aircraft." He added that allowing Huawei in UK infrastructure could "give PLA [China's People's Liberation Army] hackers a window into our military logistics operations", which he said could put US forces and American weapons systems based in England "at dangerous risk".


Sweden's state epidemiologist Anders Tegnell has admitted that Sweden should have imposed greater restrictions to bring the country's epidemic under control, the first time he has expressed doubts about his decision not to impose a lockdown. In an interview with Sweden's state radio broadcaster SR, Tegnell said that, given the Sweden's stubbornly high death rate, he no longer believed that he, and The Public Health Agency of Sweden, had got the balance right. "If we were hit by the same disease, knowing exactly what we know today, I think we would end up doing something between what Sweden has done, and what the rest of the world has done," he said. "I think there's certainly room for improvement in what we've done in Sweden, absolutely." Sweden's coronavirus strategy, which is much less restrictive than that of any other developed country, has received enormous attention globally in recent months. Schools for those up the age of 16, bars and restaurants, shopping centres, and sports facilities, have all been allowed to remain open, while gatherings of up to 50 people have always been permitted.


Clashes broke out between police and protesters in Paris on Tuesday after around 20,000 people defied a ban to rally over the 2016 death of a black man in police custody, galvanised by US demonstrations against racism and deadly police violence. The protesters used slogans from the American protest movement to call for justice for Adama Traore, whose death four years ago has been a rallying cause against police brutality in France. The demonstration, which came after the release of two differing medical reports into the cause of Traore's death, had been prohibited by police citing a coronavirus ban on gatherings of more than 10 people.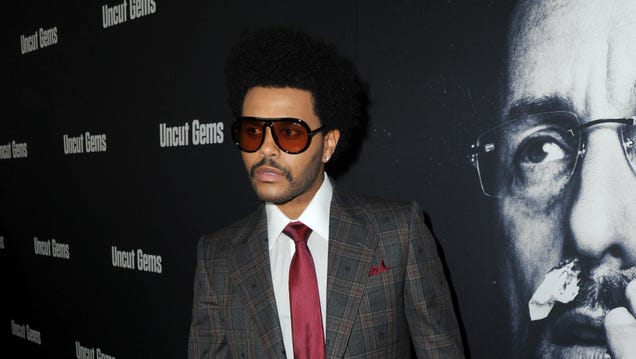 As a show of support for the Black community and the many people protesting against police violence, the music industry is observing today's Blackout Tuesday campaign to draw attention to racial injustice and organizations like Black Lives Matter, but The Weeknd is taking things further and asking everyone else "with…

Read more...


People weighed in on the powerful PSA shown on Nickelodeon in lieu of the channel's regularly scheduled programming.


West Africa is home to some of the poorest countries in the world, many lacking doctors and vital resources such as ventilators.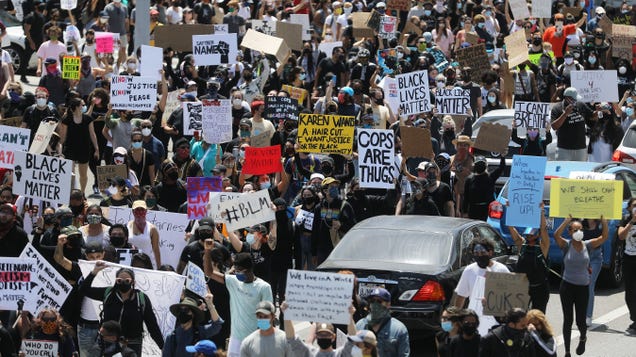 You know a movement has reached a tipping point when it becomes smarter for businesses to embrace it than to ignore it, which is what happened on Saturday when multiple big media companies and streaming platforms tweeted out messages of support for Black Lives Matter. Of course, businesses aren't people and it would…

Read more...