A man was trapped in a hole teeming with rats for half an hour after a New York City sidewalk collapsed underneath him. Leonard Shoulders dropped almost 15 feet into the sinkhole and was unable to cry for help out of fear the rats would get in his mouth. "Rats crawling on him. He can't move. He just… it was so bad," Mr Shoulders' brother Greg White told NBC News. "He didn't wanna yell 'cause he was afraid there was gonna be rats going inside his mouth." The victim had been waiting for a bus in the Bronx when the concrete cracked open and swallowed him whole. The 33-year-old was hospitalised with a broken leg and arm after firefighters worked to extradite him from the pit. He remains in St. Barnabas Hospital and is in a stable condition, but family members have stressed the mental impact of the incident. "He's traumatised," Mr Shoulders' Mother Cindy White said. "He was like, 'Ma, the rats down there were ridiculous.' He was like, 'They were like so big'," she added.


It's been more than a year and a half since Ariana Grande blessed fans with her chart-topping thank u, next album, and the start of a new era has finally arrived.
Rosalie Sanz was a teenager in 1969 when she looked out the window of her family's San Diego home on a dark November night and saw two men in suits. She remembers her mother listening quietly to the detectives telling her that her 23-year-old daughter, Mary Scott, had been murdered."It was very brief," Sanz said. "They closed the door, and my mom came and told me that my sister had been killed."The case went cold for half a century.But on Tuesday, the San Diego Police Department announced that with the help of forensic genealogy, a suspect had been identified. On Oct. 24, John Jeffrey Sipos, 75, was arrested in Schnecksville, Pennsylvania, in the murder of Scott, the police said. Sipos is being held in the Lehigh County Detention Center awaiting extradition to San Diego, they said.Charges will be filed this week in the "cold case murder," Tanya Sierra, a spokeswoman for the San Diego County District Attorney's Office, said in an email.The case is one of the latest to benefit from advances in DNA and genetic genealogy, which have given new momentum to dormant murder files in the United States, helping investigators track down suspects and families find justice.The first high-profile case to be cracked with genetic genealogy, which relies on identifying DNA collected at a crime scene by searching for the perpetrator's relatives in genealogy databases, was that of Joseph James DeAngelo, also known as the Golden State Killer, who was arrested in Sacramento, California, in 2018.DeAngelo, who pleaded guilty to a series of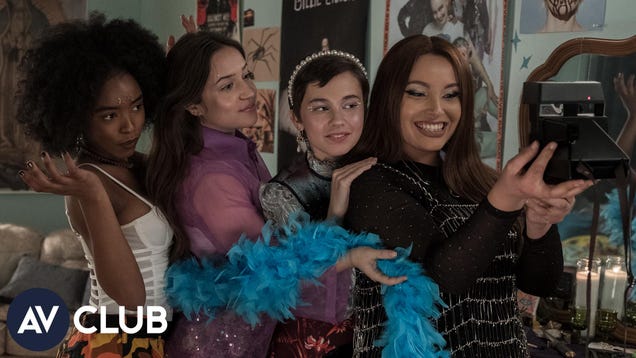 Twenty-four years after bewitching audiences with its quartet of magical "weirdos," The Craft returns with Legacy, which introduces a charming new group that hopes to become—pardon the pun—"coven goals." Written and directed by Zoe Lister-Jones, the film initially follows in its predecessors footsteps, with loner new…

Read more...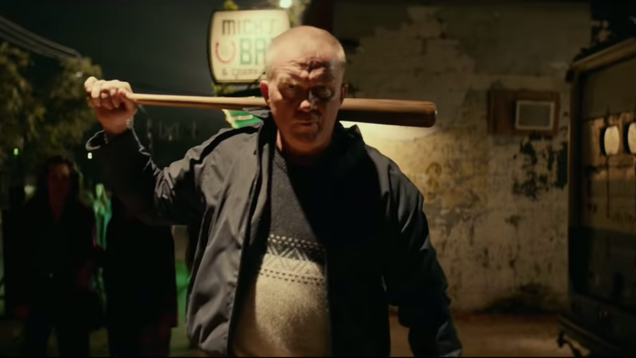 If 2020 had unfolded as planned, we'd have all seen Halloween Kills by now. It was originally supposed to come out on October 16, but was bumped a whole year due to an enemy far more dangerous than the HalloGreen franchise's 61-year old killer of podcasters.

Read more...


Goo Goo Dolls' John Rzeznik answered Billboard's 20 Questions about their new Christmas LP, his humble beginnings and the Netflix show he's binge-watched multiple times.
David Fincher's new film about the making of "Citizen Kane' could be an Oscar favorite in a year dominated by streaming contenders.
"Judge Judy" may be leaving the daytime syndication airwaves after this season, but Judy Sheindlin isn't ready to hang up her robe quite yet.Sheindlin has partnered with Amazon Studios for a new courtroom show she will host that will air on IMDb TV, Amazon's free streaming platform. When Sheindlin announced the end of her longrunning "Judge Judy," she teased she was already working on a follow-up series, "Judy Justice" and would be looking for a streaming distributor.The series, which is now untitled, "will feature no-nonsense, expeditious Judge Sheindlin's signature adjudication style with a new array of cases, litigants and judgments," according to Amazon's description.Also Read: Who Is Primed to Replace 'Judge Judy' on the Syndication Throne?"I'm over the moon to be in business with Amazon Studios and continuing this incredible journey with them on a new platform is so exciting," said Sheindlin. "I used to yell at my husband, Jerry, for all the packages he had ordered from Amazon every day. I have enough mouthwash in the cabinets to keep the entire planet's breath fresh until the next millennium. The doorbell never stops ringing. The dogs don't even bark at the delivery people anymore. After I signed this deal, I apologized to Jerry. Who would have thought that the Sheindlin's and Amazon would be mishpachah?"Sheindlin has hosted "Judge Judy" since 1996, netting a mammoth $47 million salary that put her at the top of Forbes' list of highest-paid TV hosts in 2018. For the last 11 years, "Judge Judy" has led
As part of the "A Week in My Tiny House" series, Alexis Stephens and Christian Parsons show the reality of living in a tiny house with your partner.


Youtube's third quarter revenue was up 32% compared with the same period a year earlier, helping to drive a 14% increase in overall quarterly revenue for parent company Alphabet.
In New York, trick-or-treating has been curtailed, and parades called off. But there are plenty of ways to please and spook the little ones.