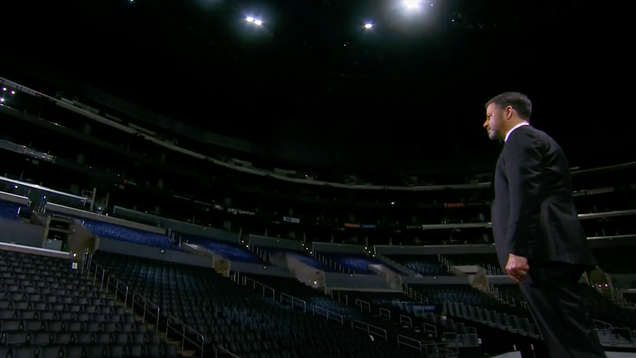 This year's Emmy Awards went off surprisingly well, considering that the nominees were all remote and Skyping in with laptops and webcams lent to them by the Emmys producers ("Skyping in" is what we used to call "Being on a Zoom call"), with some of the Friends showing up for a reunion, Schitt's Creek winning all of…

Read more...


Netflix will not be returning to the planet of Thra. The streamer has canceled its fantasy puppet series "The Dark Crystal: Age of Resistance" after only a single season, Variety has confirmed. The show was a prequel series to the original 1982 Jim Henson film, which tells the story of a group of young Gelflings who discover […]


The Canadian show won nine Emmys, but for its fans, it's special for more than its awards.
Chinese officials have admitted that birth rates have plummeted among its ethnic Uighurs, fuelling claims that Beijing is subjecting its Muslim minority to a campaign of forced birth control. Official statistics show that in Xinjiang, the north-western province where most of the 10 million strong Uighur community live, birth rates dropped by almost a third in 2018. The figures follow accusations that Beijing is attempting to reduce the Uighur population by threatening women with fines or spells in mass detention camps if they flout harsh family planning measures. At least a million Uighurs are believed to have passed through the detention camps in recent years, which Beijing insists are voluntary schools to teach Uighurs of the dangers of Islamic extremism. Human rights groups say they are used to eradicate Uighur culture, in tandem with forced abortion and sterilisation policies that amount to "demographic genocide".


Sunday night's (Sept. 20) episode of Celebrity Family Feud has us thinking, "Thnks fr th Mmrs" as Fall Out Boy and Weezer faced off in the hilarious game show hosted by Steve Harvey.
They Emmys are in line for their lowest ever viewership once again. According to early numbers, last night's show, hosted by Jimmy Kimmel, scored a 1.0 rating among adults 18-49 and drew only 5.1 million total viewers. While those numbers will increase later in the day as more accurate information comes in, they still represent […]


HBO's 'Succession' won best drama. But 'Schitt's Creek,' which swept the comedy awards, and 'Watchmen,' with its socially resonant themes, stole the show.
From Jimmy Kimmel's hosting plans to semi-glamorous red carpet shows, here's everything you need to know about the Emmys.