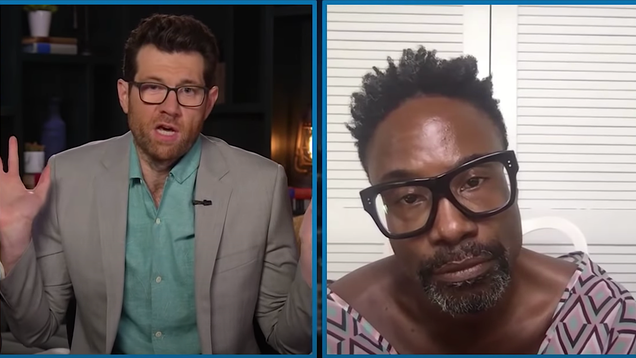 "I'm 50 years old, I don't do that," is how Emmy-winning Pose star Billy Porter explained his approach to letting social media controversy dampen his signature sunny disposition. Porter was telling guest Jimmy Kimmel Live host Billy Eichner about doing an "addendum" to his widely-shared Instagram video wherein he…

Read more...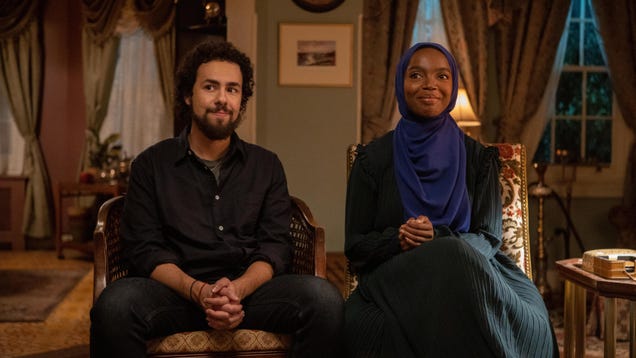 And now for a little good (perhaps great) news: Hulu has just renewed Ramy for a third season. Per a recent release, Hulu has granted Golden Globe winner Ramy Youssef's widely beloved dramedy another 10-episode turn. Youssef writes for and stars in the Peabody-winning series while also serving as the show's executive…

Read more...



RELATED ARTICLES
A man who flies a Nazi flag on the back of his car to show his opposition to Black Lives Matter protests and gay people, claims he was attacked last month because of it.Jesus Seineke, who lives in Alpine, San Diego, flies a Nazi flag on the back of his SUV when he drives around his local area.


More than five months after revealing "The Crown" will end after season five, Netflix has said its hit show about Britain's Royal Family will, in fact, extend to a sixth season that will take the series into the early 2000s. The streaming giant announced the change of plans on Twitter on Thursday, highlighting that creator […]


When Reid debuts her new show, she will become the only Black woman to host a daily prime-time cable news program
Say goodbye, witches: "Chilling Adventures of Sabrina" will end with its upcoming fourth season, Netflix said Wednesday.The final chapter of the Kiernan Shipka-led drama will launch later this year, "with a spooky, sexy & supernatural series finale — but not before Sabrina Spellman reveals a few more tricks up her retro-chic sleeve."Per Netflix, "Over the course of Part 4's eight episodes, The Eldritch Terrors will descend upon Greendale. The coven must fight each terrifying threat one-by-one (The Weird, The Returned, The Darkness to name a few), all leading up to…The Void, which is the End of All Things. As the witches wage war, with the help of The Fright Club, Nick begins to slowly earn his way back into Sabrina's heart, but will it be too late?"Also Read: 'Sabrina' Boss Says Season 4 Will Be a 'Demonic' Version of 'The Crown' With an 'HP Lovecraft Vibe'"Chilling Adventures of Sabrina" stars Shipka, Miranda Otto, Richard Coyle, Ross Lynch, Lucy Davis, Chance Perdomo, Michelle Gomez, Jaz Sinclair, Lachlan Watson, Gavin Leatherwood, Tati Gabrielle, Adeline Rudolph and Abigail Cowen."Sabrina," which received an initial two-season order at Netflix, debuted in October 2018. Two months later, the show was renewed for Seasons 3 and 4. The second season premiered in April 2019 and the third dropped back in January."Working on 'Chilling Adventures of Sabrina' has been an incredible honor from Day One," showrunner Roberto Aguirre-Sacasa said in a statement. "The cast, beginning with Kiernan as ev