Billboard editors highlight the latest news buzz in Latin music every week. Here's what happened in the Latin music world this week!
Ethiopia has filed terrorism charges against a prominent media mogul and opposition politician from the Oromo ethnic group, Jawar Mohammed, the attorney general's office said on Saturday. Jawar, founder of the Oromiya Media Network and a member of the Oromo Federalist Congress party, was arrested in June amid the widespread unrest that followed the assassination of popular Oromo musician Haacaaluu Hundeessaa.


Keith Urban, Luke Combs and more release new music today

RELATED ARTICLES
Take a look at all of the week's biggest music happenings below.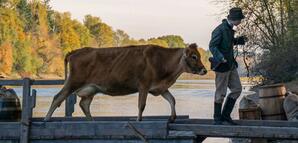 Want to know what's coming soon to digital and what to watch right now on FandangoNOW? Here is your weekly guide to the latest releases:   What are the latest new releases to watch right now? This week's two biggest digital releases both involve the music industry. Straight from its limited theatrical release, Mighty Oak is about a young guitar prodigy (played by newcomer Tommy Ragen) who might have been a rock star in a past life. The reincarnation drama is now...

Read More

Read Comments