The rulings came in a series of legal actions aimed at blocking steps by various Republican-led states cracking down on abortion during the pandemic. The first of the decisions involved Texas Attorney General Ken Paxton's announcement last week that abortion providers were covered by a state order that required postponement of non-urgent medical procedures to preserve hospital beds and equipment during the pandemic. U.S. District Judge Lee Yeakel in Austin ruled that Paxton's action "prevents Texas women from exercising what the Supreme Court has declared is their fundamental constitutional right to terminate a pregnancy before a fetus is viable."


Fox Business announced Friday that it has "parted ways" with Trish Regan, a prime time host who gained notoriety for suggesting on her March 9 show that the COVID-19 coronavirus was a politically motivated "scam." The decision "took some journalists and anchors at the network by surprise," The New York Times reports, because "Fox executives are accustomed to withstanding public pressure, and rarely make personnel moves that can be construed as validating criticisms of the network."Fox Business wished Regan the best and said the network "will continue our reduced live primetime schedule for the foreseeable future" to focus on "the coronavirus crisis." On MNSBC Sunday morning, Vanity Fair's Gabriel Sherman said ousting Regan appears to be part of a larger effort to limit legal liability tied to the disconnect between Fox's public and private responses to the pandemic.In early March, "Fox News tried to do their original playbook, which was dismiss it as a hoax, say that this is another partisan attempt by Democrats to hurt Donald Trump, and this was the case where they could not prevent reality," Sherman said. "Fox News is a very powerful media organization, but it cannot stop people from dropping dead." He added: When I've been talking to Fox insiders over the last few days, there's a real concern inside the network that their early downplaying of the coronavirus actually exposes Fox News to potential legal action by viewers who maybe were misled and actually have died fro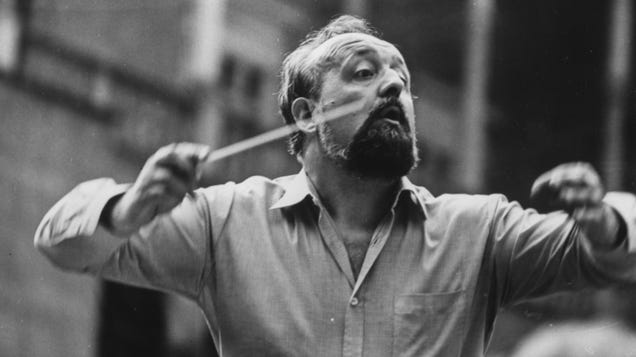 As reported by The Hollywood Reporter, influential Polish composer Krzystof Penderecki—whose avant-garde pieces have left a lasting impression in films like The Exorcist, The Shining, and Children Of Men—has died. Penderecki had reportedly been suffering from a "long and serious illness," and though a caregiver was…

Read more...