Billboard editors highlight the latest news buzz in Latin music every week. Here's what happened in the Latin music world this week!
The Supreme Court justice, who died on Friday at 87, was a celebrated pop culture figure late in her life, and the subject of two films.
From Jimmy Kimmel's hosting plans to semi-glamorous red carpet shows, here's everything you need to know about the Emmys.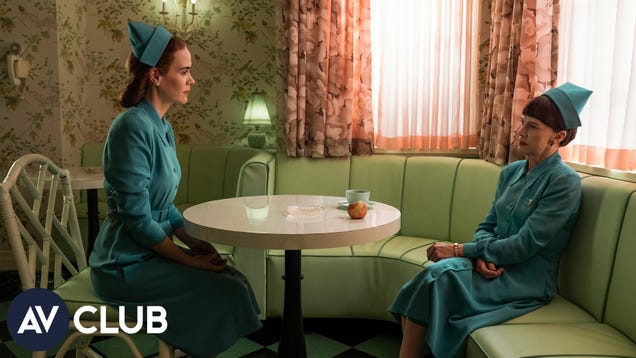 In Ryan Murphy's new Netflix series, Sarah Paulson plays Nurse Mildred Ratched, a dour figure audiences first met via Ken Kesey's novel One Flew Over The Cuckoo's Nest. In that book and the subsequent film adaptation, Ratched was older and more vindictive, but also a bit one note. Audiences didn't get to know where…

Read more...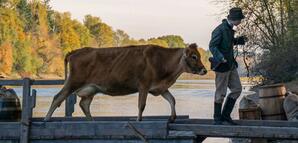 Want to know what's coming soon to digital and what to watch right now on FandangoNOW? Here is your weekly guide to the latest releases:   What are the latest new releases to watch right now? This week's two biggest digital releases both involve the music industry. Straight from its limited theatrical release, Mighty Oak is about a young guitar prodigy (played by newcomer Tommy Ragen) who might have been a rock star in a past life. The reincarnation drama is now...

Read More

Read Comments


Going online is one answer, but it's not so simple.
Here are a bunch of little bites to satisfy your hunger for movie culture:   Movie Comparison of the Day: Darth Blender compares shots from Disney's The Lion King remake with the original 1994 animated classic side by side:   Video Essay of the Day: The new video by Patrick H. Willems looks at how historical dramas and biopics, such as the grouping of First Man, Apollo 13, The Right Stuff and Hidden Figures, can form a kind of cinematic universe:   Fan Art of the Day: This video showcases a very cool way to turn a Starbuck cup into a very cool tribute to My Neighbor Totoro: ???????????????... ???????!! pic.twitter.com/WVNhIhuPKw — ?????? (@minnano_dougaww) November 17, 2018   Movie Science of the...
Read More