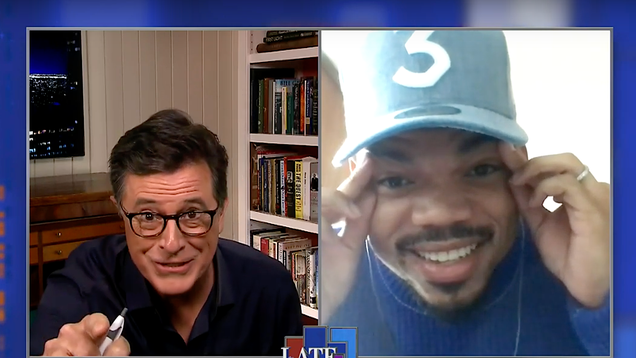 Stephen Colbert—in casual wear from his home den—interviewed fellow self-quarantining family man Chance The Rapper on The Late Show's all-video-chat current format on Monday. Chance, from his Chicago condo, commiserated with Colbert about dad stuff (putting together a kids bicycle is no joke, people), how they're…

Read more...


Blackman's family said in a statement that she died peacefully of natural causes
During the coronavirus pandemic, when most of us are staying at home, we're going to spotlight products that you can enjoy from your couch, whether solo or in small groups, and leave out the rest. With that in mind, here are our picks for April 6-12, including the best deals we could find for each.


A doctor treating COVID-19 patients sits down with her husband to make a will.



RELATED ARTICLES