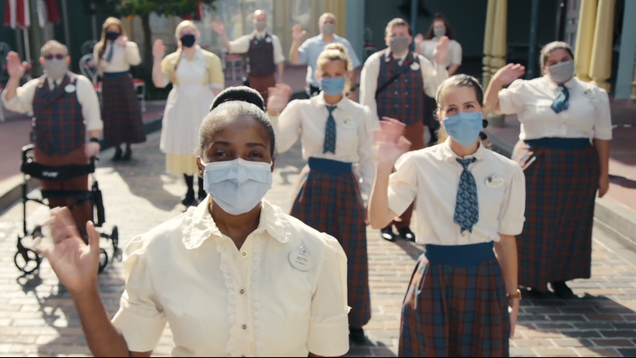 As the number of coronavirus cases surges in Florida, Walt Disney World's Magic Kingdom and Animal Kingdom opened up to droves of guests on Saturday. Some Disney resort employees have protested and petitioned to delay the park reopenings until it is safer to gather in large groups, but others are seen smiling (or…

Read more...


Visitors are required to wear masks, socially distance and have temperature checks on arrival.


Masks are required for all guests, although photos suggest a lack of social distancing.
Florida officials have approved plans for a phased reopening of Walt Disney World in Orlando starting on July 11, according to a memo from a state agency released on Friday.