The case, filed by former top security advisor Dr. Saad Al-Jabri alleges that bin Salman set a hit squad to assassinate him in Canada.


Rosalie Sanz was a teenager in 1969 when she looked out the window of her family's San Diego home on a dark November night and saw two men in suits. She remembers her mother listening quietly to the detectives telling her that her 23-year-old daughter, Mary Scott, had been murdered."It was very brief," Sanz said. "They closed the door, and my mom came and told me that my sister had been killed."The case went cold for half a century.But on Tuesday, the San Diego Police Department announced that with the help of forensic genealogy, a suspect had been identified. On Oct. 24, John Jeffrey Sipos, 75, was arrested in Schnecksville, Pennsylvania, in the murder of Scott, the police said. Sipos is being held in the Lehigh County Detention Center awaiting extradition to San Diego, they said.Charges will be filed this week in the "cold case murder," Tanya Sierra, a spokeswoman for the San Diego County District Attorney's Office, said in an email.The case is one of the latest to benefit from advances in DNA and genetic genealogy, which have given new momentum to dormant murder files in the United States, helping investigators track down suspects and families find justice.The first high-profile case to be cracked with genetic genealogy, which relies on identifying DNA collected at a crime scene by searching for the perpetrator's relatives in genealogy databases, was that of Joseph James DeAngelo, also known as the Golden State Killer, who was arrested in Sacramento, California, in 2018.DeAngelo, who pleaded guilty to a series of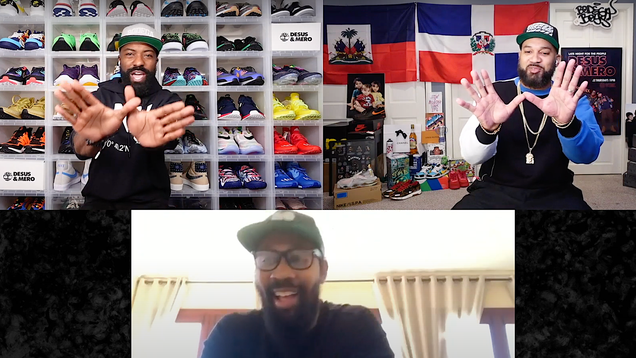 Desus and Mero can be forgiven for fanning out hard on their guest on Thursday's show. Multi-hyphenate Wu-Tang Clan legend RZA even gave back a little of the pair's old school Bobby Digital beeps and boops in greeting, as the hosts greeted fellow New Yorker and their childhood idol with unbridled enthusiasm. (The fact…

Read more...


Two lesbian couples tied the knot in a mass wedding held by Taiwan's military on Friday in a historic celebration with their peers. Taiwan is the only place in Asia to have legalized same-sex marriage, with more than 4,000 such couples marrying since the legislation passed in May 2019. The mass wedding with 188 couples was the first time same-sex couples have been wed and celebrated at a military ceremony.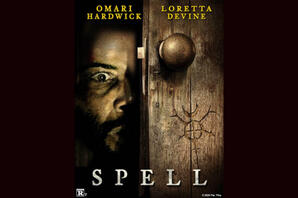 Raised in a gorgeous, rural region of the country, Marquis T. Woods (Omari Hardwick) has established himself in New York City when he learns of the death of his father, prompting him to return home in the new thriller Spell. The trip does not go well, however, and Marquis soon finds himself stranded in an isolated cabin with Eloise (Loretta Divine), a woman who practices dark magic and starts to make him feel very, very uncomfortable. In our exclusive clip, the injured Marquis has awakened...

Read More

Read Comments


Kim Kardashian calls the message from beyond the grave "the most thoughtful" 40th birthday gift.
An outsider herself as a young woman, the director and actress wants teenage girls to relish a sense of community.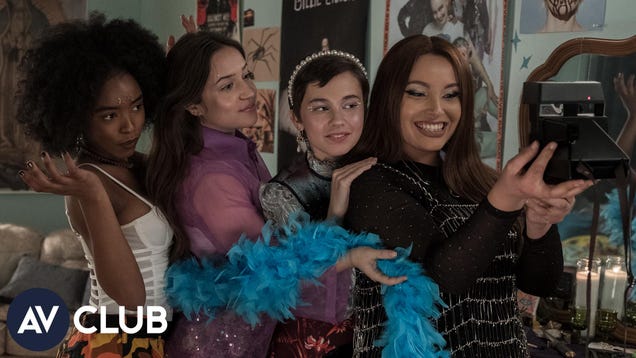 Twenty-four years after bewitching audiences with its quartet of magical "weirdos," The Craft returns with Legacy, which introduces a charming new group that hopes to become—pardon the pun—"coven goals." Written and directed by Zoe Lister-Jones, the film initially follows in its predecessors footsteps, with loner new…

Read more...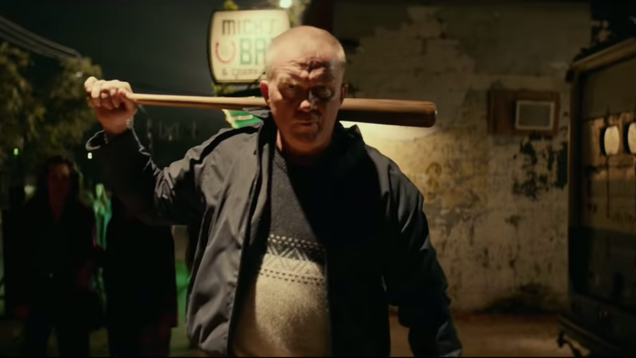 If 2020 had unfolded as planned, we'd have all seen Halloween Kills by now. It was originally supposed to come out on October 16, but was bumped a whole year due to an enemy far more dangerous than the HalloGreen franchise's 61-year old killer of podcasters.

Read more...


Wendy "the Lips" Williams says wearing the costume was literally hot and heavy.


Speaking about his recently released career-spanning anthology, Gaiman expresses amazement that a Sandman series is finally happening.



RELATED ARTICLES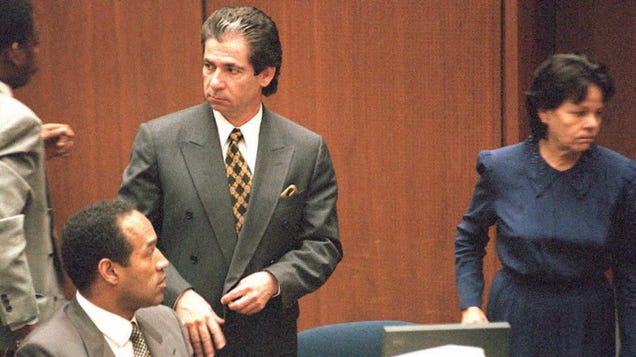 Credit where it's due: It takes an absolutely monumental effort of batshit weird energy to wrest the nation's horrified, slack-jawed attention away from the fecal-flinging toilet hurricane that is the upcoming national election. But god damn if Kim Kardashian hasn't pulled it off, because we are now completely unable…

Read more...


Here are a bunch of little bites to satisfy your hunger for movie culture:   Character Reprisal of the Day: While hosting Saturday Night Live, James McAvoy reprised his role as Mr. Tumnus from the Chronicles of Narnia movies for a sketch about the character's fandom:   Mashup of the Day: In anticipation of the new movie Velvet Buzzsaw, Funny or Die mashed its trailer up with scenes from Ghostbusters 2:   Oscar Montage of the Day: Here's a montage showcasing the Oscar-nominated visual effects in Christopher Robin, Avengers: Infinity War, First Man, Solo: A Star Wars Story and Ready Player One:   Movie Comparison of the Day: Speaking of Oscar nominees, here's another side-by-side comparison between the Live Aid...
Read More