Donald Trump is gambling that his 30-day extension of a national lockdown will halt the spread of the coronavirus inside the United States as he confirmed 1 million tests have been conducted so far - and he warned there might be a period of time when all Americans are ordered to wear masks outside."I could see something like that happening for a period of time, but I hope it would be for a limited period of time," the president said, telling reporters he is examining a study authored by former Food and Drug Administration (FDA) commissioner Scott Gotliebb calling for a mask-wearing country. But he did not issue any formal order.



RELATED ARTICLES
The rulings came in a series of legal actions aimed at blocking steps by various Republican-led states cracking down on abortion during the pandemic. The first of the decisions involved Texas Attorney General Ken Paxton's announcement last week that abortion providers were covered by a state order that required postponement of non-urgent medical procedures to preserve hospital beds and equipment during the pandemic. U.S. District Judge Lee Yeakel in Austin ruled that Paxton's action "prevents Texas women from exercising what the Supreme Court has declared is their fundamental constitutional right to terminate a pregnancy before a fetus is viable."


The musician, who died of the coronavirus, had an early rock career in Japan before helping write the song that became Joan Jett's breakthrough hit.

RELATED ARTICLES
The daily benefit series, created by Seth Rudetsky and James Wesley, offers mini concerts and conversations in the wake of the coronavirus pandemic.

RELATED ARTICLES
He was known for his ballads and honky-tonk singles, like "Home" and "Pickup Man." On Friday, he announced that he had tested positive for the coronavirus.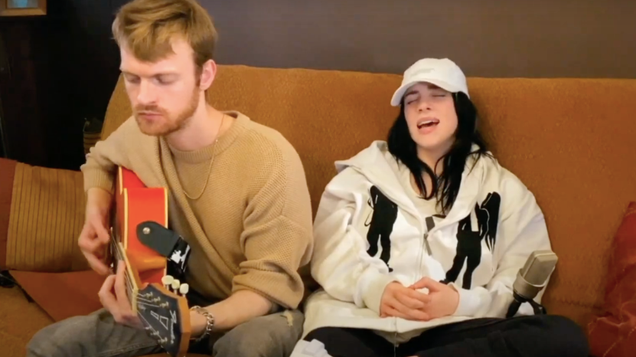 In these dark days, in the Great Time Of Uncertainty, humankind is being tested. Now is the time when the best and worst of humanity will emerge—worst, as in how quickly we stop showering because who fucking cares. But also the best, as in the stunning feat of virtual ingenuity known as iHeartRadio's Living Room…

Read more...



RELATED ARTICLES
If you've been on the Tiger King bandwagon, you've gotten to know Doc Antle, the fame-seeking, slightly cultish founder of Myrtle Beach Safari.

RELATED ARTICLES
John Krasinski is bringing "Some Good News" to the world amid the coronavirus pandemic, including a mini "Office" reunion with Steve Carell.


From Funny Girl to Six, these musicals all tell true stories about real people.
Israeli police have used a drone, helicopter and stun grenades in recent days to prevent people gathering in an ultra-Orthodox Jewish neighborhood of Jerusalem in defiance of Health Ministry measures aimed at slowing the spread of the coronavirus. "Nazis!" shouted a group of boys, as police pulled men off the narrow streets of Mea Shearim. Many ultra-Orthodox reject the authority of the Israeli state, whose Jewish majority is mostly secular.


Recent updates to state coronavirus case numbers suggest Florida and Illinois may join New York and Washington as hotspots for the virus, with Governor Ron DeSantis (R., Fla.) announcing a stay-at-home order for southern Florida until May and Illinois seeing its largest single-day increase in cases on Sunday.Former FDA commissioner Scott Gottlieb on Monday warned that the two states could be "new epicenters of spread." THREAD: We'll update charts daily for Florida, Louisiana, Illinois, and Michigan as epidemic becomes national in scope; new epicenters of spread emerge. Florida faces significant challenges with growing spread from seeds likely introduced weeks if not months ago and slow reaction pic.twitter.com/NZRqwGylFF -- Scott Gottlieb, MD (@ScottGottliebMD) March 30, 2020 Update for Illinois pic.twitter.com/nCMqdTGKdF -- Scott Gottlieb, MD (@ScottGottliebMD) March 30, 2020DeSantis said at a press conference Monday that his order will apply to Broward, Miami-Dade, Palm Beach and Monroe counties, which have over 50 percent of the state's 5000-plus cases. The state's COVID-19 case count jumped 523, according to a state update on Monday morning."The 'Safer-At-Home' [order] is the right move for southeast Florida," DeSantis said. "This is the time to do the right thing. Listen to all of your local officials. We will do this through the middle of May, and then see where we're at."On Sunday, Illinois health officials announced 18 new deaths — including that of an infant —and 1,105 new cases of
Jimmy gets a new motto, a wife and a demanding client. Gus sweet talks a jittery partner. And Los Pollos Hermanos burns some chicken.
After learning their child's adoption documents were fake, a Utah couple launched an initiative to help connect adoptees to parents.


"The Parsonage Garden at Nuenen in Spring" was the only thing missing after a heist near Amsterdam. Whoever was behind the theft made the move on the artist's birthday, knowingly or not.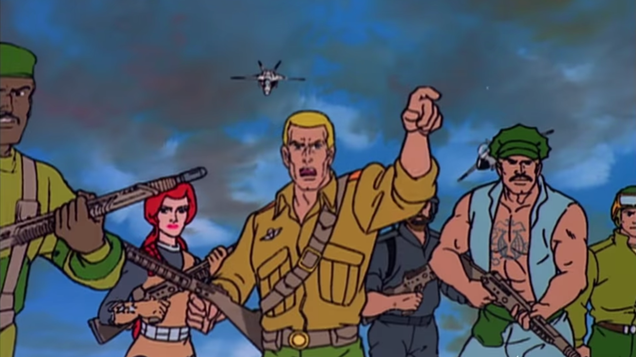 Adding to the abundance of streaming content currently available to viewers riding out the coronavirus quarantine, the Hasbro toy company has generously uploaded the first 15 episodes of the classic animated series G.I. Joe: A Real American Hero. Nothing will make you more inspired to do the right thing during this…

Read more...


Wuhan residents are increasingly skeptical of the Chinese Communist Party's reported coronavirus death count of approximately 2,500 deaths in the city to date, with most people believing the actual number is at least 40,000."Maybe the authorities are gradually releasing the real figures, intentionally or unintentionally, so that people will gradually come to accept the reality," a Wuhan resident, who gave only his surname Mao, told Radio Free Asia.A city source added that, based on the aggregation of funeral and cremation numbers, authorities likely know the real number and are keeping it under wraps."Every funeral home reports data on cremations directly to the authorities twice daily," the source said. "This means that each funeral home only knows how many cremations it has conducted, but not the situation at the other funeral homes."The city began lifting its lockdown on Saturday after two months of mandatory shutdown, with a complete lift of restrictions set for April 8. Funeral homes in Wuhan have been handing out the cremated remains to families every day, but rumors began circulating after one funeral home received two shipments of 5,000 urns over the course of two days, according to photos reported by Chinese media outlet Caixin, which were later censored.Reports of the funeral's crematoriums working nonstop also raised questions."It can't be right … because the incinerators have been worki
The smash and grab was made easy due to the museum's closure.

RELATED ARTICLES
"Locke & Key" is officially coming back for a second season. Netflix has renewed the supernatural horror drama, which debuted in Feb. after more than a decade in development at both Hulu and Netflix. Co-showrunners Carlton Cuse and Meredith Averill opened up about the show's lengthy ride to the small screen during a Variety interview earlier this […]



RELATED ARTICLES
The drugmaker said human testing will start no later than September on the potential coronavirus shot.


Italy's counts of new coronavirus deaths and infections are starting to fall, though the country is likely still in for an extended lockdown.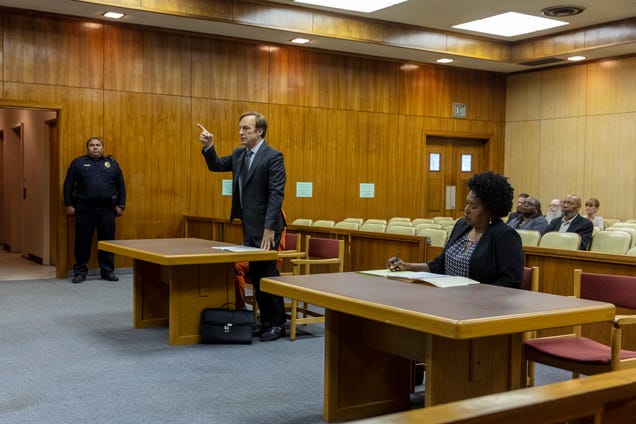 From the very first frames of this episode, I was head over heels. There are more right angles than an episode of "The Anal-Retentive Chef." DP Marshall Adams and director Melissa Bernstein square up the camera like they've been studying their Wes Anderson, keeping all their actors in profile, face-on, or back-turned.…

Read more...



RELATED ARTICLES
"Despite everything I experienced along the way, they deported me the next day," one indigenous teenager from Guatemala told CBS News.


Miami's electronic and alternative music festival III Points has been postponed to October amidst the coronavirus pandemic.
A look at the week ahead.
Music labels and artists like Elton John are getting behind social media campaigns to help protect independent record stores in the U.K. and around the world.
Tinashe hosted her Billboard Live At-Home performance on Monday afternoon (March 30) to raise money for Meals on Wheels America.
Editors and writers on the Books desk — along with colleagues from the newsroom — recommend some time-tested books that offer escape from the present moment.
Traditionally hosted in The Public's lobby, the performance piece (and work session) will be streamed via HowlRound.
Tangled, Wonder Woman, and more.
The Corps is halting shipments of recruits to Parris Island after more than 20 people there tested positive for coroanavirus.


Airline workers at Delta, American, United, and Southwest face hours cuts and less take-home pay as the crisis drags on, even before job losses.


Backstreet's back (via five videos), Mariah made it look easy, and Elton John hosted the event.
Geneva Wood, 90, credited family, God, and potato soup for her recovery from COVID-19. The soup is certainly not a cure, but it didn't hurt.


Podcasts to help you take your mind off things.
Charli announced her brand new set of livestreams set to go up this week, with stars like Tove Lo, Rina Sawayama, Orville Peck and many more.
Across the industry, publishers are releasing titles by authors who were previously marginalized or entirely lost to history.
Another week of social distancing means another week of Billboard Live At-Home Sessions, and Billboard has a full slate coming your way. See this week's schedule here.
On March 20, a few hours after Andy Cohen announced through Variety that he was moving his Bravo talk show "Watch What Happens Live" to his West Village apartment, he tested positive for Covid-19, and had to scrap that plan. But 10 days later, Cohen is feeling better, according to a Bravo spokesperson. And as of […]


Special Correspondent Steve Carell stops by to talk favorite Office episodes.
Now that The Weeknd's new album After Hours has entered the Billboard 200 at No. 1 with the biggest one-week total of the year so far, the next big question is whether the album will land a Grammy nomination for album of the year.
Ugandan pop star and opposition leader Bobi Wine released a song urging Africa's people to wash their hands to stop the spread of the new coronavirus.
After The Weeknd's "After Hours" made a splashy debut at No. 1 on the Billboard 200 chart -- with the biggest week of 2020 for any album -- it looks like it could spend a second week atop the tally.
Florida's governor said Monday that he does not want passengers suspected of suffering from coronavirus on the cruise ship Zaandam to be "dumped" in his southern US state. The Holland America Line vessel passed through the Panama Canal overnight as the company searched for a port that will allow the Zaandam passengers to disembark. "We view this as a big, big problem and we do not want to see people dumped in southern Florida right now," Florida Governor Ron DeSantis told Fox News.


Healthcare professionals are bravely battling coronavirus. But there are other "essential" workers in harm's way. And they aren't being paid fairly.


The CBS All Access drama, featuring a slew of theatre favorites, returns in April.
With The Weeknd celebrating his fourth No. 1 on the Billboard 200 (dated April 4), as After Hours opens with 444,000 equivalent album units (the year's best weekly total), according to Nielsen Music/MRC Data, he sends all 14 songs from the set's original version onto the Billboard Hot 100.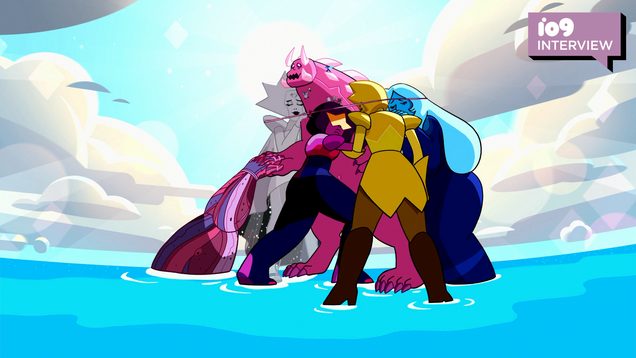 Steven Universe Future's final episodes brought Steven and the Crystal Gems' story to an epic close. They also reinforced one of the most important concepts that shaped Rebecca Sugar's approach to creating the show ever since she first had the idea for the series. Steven Universe and Future were both sublime in the…

Read more...


The past is as close to a vacation as we'll get right now, so our critic will be looking at retro box office numbers for inspiration.
Looking for a good book to read while social distancing? We've got you covered with 100 recommendations.        
The tests could allow hundreds of thousands of people to leave their coronavirus lockdowns early.


Fox Business announced Friday that it has "parted ways" with Trish Regan, a prime time host who gained notoriety for suggesting on her March 9 show that the COVID-19 coronavirus was a politically motivated "scam." The decision "took some journalists and anchors at the network by surprise," The New York Times reports, because "Fox executives are accustomed to withstanding public pressure, and rarely make personnel moves that can be construed as validating criticisms of the network."Fox Business wished Regan the best and said the network "will continue our reduced live primetime schedule for the foreseeable future" to focus on "the coronavirus crisis." On MNSBC Sunday morning, Vanity Fair's Gabriel Sherman said ousting Regan appears to be part of a larger effort to limit legal liability tied to the disconnect between Fox's public and private responses to the pandemic.In early March, "Fox News tried to do their original playbook, which was dismiss it as a hoax, say that this is another partisan attempt by Democrats to hurt Donald Trump, and this was the case where they could not prevent reality," Sherman said. "Fox News is a very powerful media organization, but it cannot stop people from dropping dead." He added: When I've been talking to Fox insiders over the last few days, there's a real concern inside the network that their early downplaying of the coronavirus actually exposes Fox News to potential legal action by viewers who maybe were misled and actually have died fro
The only way for the Byrdes to survive this is to make themselves too important to hurt.
The novelist Ann Patchett doesn't have children and didn't read middle-grade books. Then she picked up one by Kate DiCamillo and couldn't stop until she'd read them all.
The musician's daughter announced his passing on Facebook.
Diffie had a string of hits in the 1990s with chart-topping ballads and honky-tonk singles like "Home" and "Pickup Man"

RELATED ARTICLES
The daily benefit series, created by Seth Rudetsky and James Wesley, offers mini concerts and conversations in the wake of the coronavirus pandemic.
Carlos Vives performed some of his greatest hits, such as "La Bicicleta" and "Tierra del Olvido" during his at-home YouTube concert.
New seasons of two top-notch international series, on Netflix and HBO, offer comfort viewing that's outside the comfort zone.

RELATED ARTICLES
Joe Diffie has died of coronavirus at age 61.