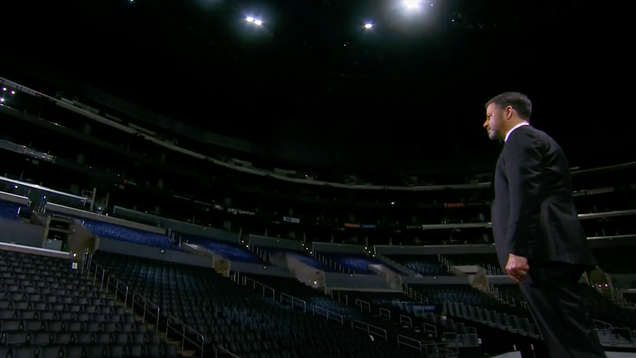 This year's Emmy Awards went off surprisingly well, considering that the nominees were all remote and Skyping in with laptops and webcams lent to them by the Emmys producers ("Skyping in" is what we used to call "Being on a Zoom call"), with some of the Friends showing up for a reunion, Schitt's Creek winning all of…

Read more...



RELATED ARTICLES
Regina King ("Watchmen"), Yahya Abdul-Mateen II ("Watchmen"), Zendaya ("Euphoria"), Uzo Aduba ("Mrs. America") and other Black winners set a new Emmys record.



RELATED ARTICLES
The ceremony went ahead despite the coronavirus pandemic, with all the nominees watching from home.
The vow by Republican President Donald Trump and the Republicans to quickly fill U.S. Supreme Court Justice Ruth Bader Ginsburg's seat despite a looming election has revived talk among some Democrats of expanding the number of justices on the court. Here are a few things to consider about "court packing." The number of justices on the high court has remained at nine since 1869, but Congress has the power to change the size of the bench and did so several times before that.


A Louisiana state trooper was critically injured early Monday in a single-vehicle highway crash that came hours after learning he would be fired for his role last year in the in-custody death of a Black man. Master Trooper Chris Hollingsworth received word Sunday that State Police intended to terminate him following an internal investigation into the May 2019 death of Ronald Greene, a case that has drawn mounting scrutiny and become the subject of a federal civil rights investigation. State Police, despite growing pressure, have repeatedly declined to release body-camera footage and other records related to Greene's arrest, citing the ongoing investigations.


This has Skeksis written all over it.
The author called his famous book "a lighthearted little story designed to help a big one and a wee one enjoy the pleasure of being together."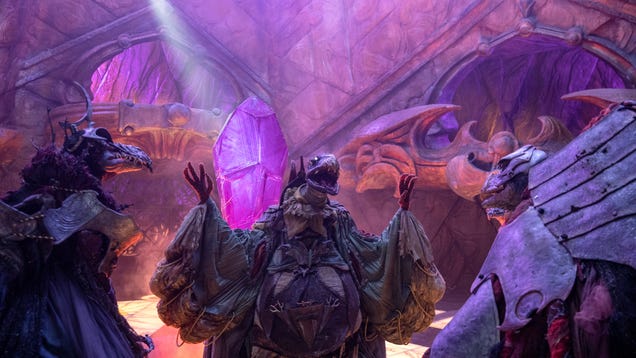 It took nearly 37 years for The Dark Crystal to see its story expanded onscreen. Netflix's The Dark Crystal: Age Of Resistance premiered last summer to critical acclaim, both for its storytelling and the intricacy and imaginativeness of its puppetry, but, despite ending on a cliffhanger, its first season will also be…

Read more...



RELATED ARTICLES
The Canadian show won nine Emmys, but for its fans, it's special for more than its awards.
The trailer for "The Croods: A New Age" is out, and it turns out the Croods aren't the only family on earth.There's another, more evolved family living in a utopia of irrigated fields of produce and a fancy treehouse named the Bettermans. Leslie Mann and Peter Dinklage play Phil and Hope Betterman, and Eep Crood (Emma Stone) couldn't be happier to meet their daughter, Dawn (Kelly Marie Tran) her first-ever friend that's a girl her own age. But Grug Crood (Nicholas Cage) isn't so sure all this fancy new stuff, like the TV-like bird-watching that's got all of Guy's (Ryan Reynolds) attention, is a good idea.Watch the trailer above.Also Read: Emmys' Historic Diversity: Majority of this Year's Acting Winners Are Black"The Croods need a new place to live. So, the first prehistoric family sets off into the world in search of a safer place to call home. When they discover an idyllic walled-in paradise that meets all their needs, they think their problems are solved … except for one thing. Another family already lives there: the Bettermans," reads the official description from Universal Pictures and Dreamworks Animation."When they take the Croods in as the world's first houseguests, it isn't long before tensions escalate between the cave family and the modern family," the description continues. "Just when all seems lost, a new threat will propel both families on an epic adventure outside the safety of the wall, one that will force them to embrace
The Emotions star had been suffering health problems for several years, her family say.
Racial justice and Ruth Bader Ginsburg's legacy were also recurring themes during Sunday night's ceremony.
The courthouse is reportedly among several Louisville buildings federal officials requested closed to prepare for the "possibility of civil backlash."



RELATED ARTICLES
Brooklyn rapper Bobby Shmurda (real name Ackquille Pollard) was denied parole and will remain behind bars until the end of next year, according to TMZ.

RELATED ARTICLES
New Zealand Prime Minister Jacinda Ardern on Monday lifted all coronavirus restrictions across the country, except in second-wave hotspot Auckland, as the number of new infections slowed to a trickle. "Our actions collectively have managed to get the virus under control," she told reporters in Auckland. New Zealand, a nation of five million, appeared to have halted community transmission of COVID-19 earlier this year, but a fresh outbreak in Auckland in August prompted the government to place the city back in lockdown.


Halle Berry's new movie, a Shia LaBeouf-Vanessa Kirby drama, and the Zendaya-starring Malcolm & Marie are all headed to the streaming platform.
'GOP senator, thy name is hypocrite'


Cardi B's "WAP," featuring Megan Thee Stallion, spends a fourth week at No. 1 on the Billboard Hot 100 songs chart. Plus, The Weeknd's former Hot 100 leader "Blinding Lights" breaks the record for the most weeks spent in the top five in the chart's history.
A new graphic novel expands on the Pulitzer-winning series about the challenges a family of Syrian refugees faced in America.
The 24-year-old star of HBO's "Euphoria" beat out acclaimed actresses like Jennifer Aniston and Laura Linney, becoming the youngest to win best lead actress in a drama.
Frances McDormand's drama adds Toronto's top prize to the Golden Lion it won in Venice last week.
President Donald Trump is boasting on the campaign trail about his reshaping of the federal judiciary days after the death of liberal Supreme Court Justice Ruth Bader Ginsburg. Trump was holding rallies in Vandalia and Swanton, Ohio, on Monday. "Some presidents never get any — they last a long time," Trump said of Supreme Court appointments.



RELATED ARTICLES
Five guns used in Bond films were stolen in March from a collector's home. Now the police are appealing to the public for information.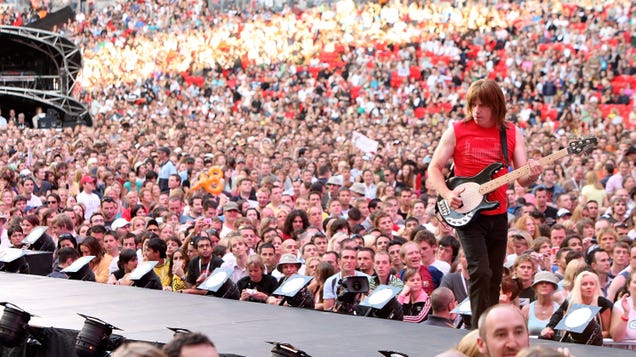 It's been nearly four years since Harry Shearer filed a lawsuit against Vivendi and StudioCanal over the profits from This Is Spinal Tap, saying that he, Christopher Guest, Michael McKean, and director Rob Reiner were cheated out of the profits from merchandising, with Shearer saying in 2016 that over the decades…

Read more...


Chinese officials have admitted that birth rates have plummeted among its ethnic Uighurs, fuelling claims that Beijing is subjecting its Muslim minority to a campaign of forced birth control. Official statistics show that in Xinjiang, the north-western province where most of the 10 million strong Uighur community live, birth rates dropped by almost a third in 2018. The figures follow accusations that Beijing is attempting to reduce the Uighur population by threatening women with fines or spells in mass detention camps if they flout harsh family planning measures. At least a million Uighurs are believed to have passed through the detention camps in recent years, which Beijing insists are voluntary schools to teach Uighurs of the dangers of Islamic extremism. Human rights groups say they are used to eradicate Uighur culture, in tandem with forced abortion and sterilisation policies that amount to "demographic genocide".


A majority of Americans, including many Republicans, want the winner of the November presidential election to name a successor to Ruth Bader Ginsburg on the U.S. Supreme Court, according to a Reuters/Ipsos poll released on Sunday. The national opinion poll, conducted Sept. 19-20 after Ginsburg's death was announced, suggests that many Americans object to President Donald Trump's plan, backed by many Senate Republicans, to push through another lifetime appointee and cement a 6-3 conservative majority on the court.


The US president bragged about appointing judges, audio reveals, talking to journalist Bob Woodward.


In 2008, the CIA sent a team of four operators on a spy mission targeting China. None came back. Internally, the CIA officers blamed the mission failure and deaths of four of their men on Bob Kandra, the Special ActivitiesDivision chief at the time.


The president on Monday defended the Republican plan to bring his pick to replace the Supreme Court vacancy left by Ruth Bader Ginsburg to a vote so close to an election, even though Senate Majority Leader Mitch McConnell declined to do the same in 2016.


Andrew Weissmann, a top lawyer in the special counsel's office, details the investigators' findings and frustrations in his new memoir, "Where Law Ends."
Short-form video startup Quibi is said to be exploring strategic options including a sale less than six months after its launch.
Sunday night's (Sept. 20) episode of Celebrity Family Feud has us thinking, "Thnks fr th Mmrs" as Fall Out Boy and Weezer faced off in the hilarious game show hosted by Steve Harvey.
In anticipation of Dulce María's debut on Telemundo's "Falsa Identidad" second season, here are 20 questions with the Mexican singer and actress.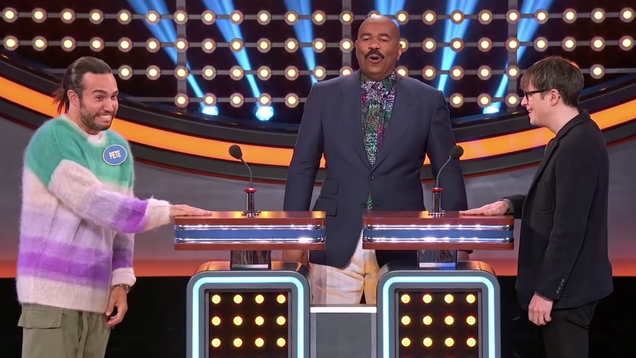 Today in wholesome content: Weezer and Fall Out Boy (and Seth Green?) went head-to-head on Celebrity Family Feud, producing a memorable episode that probably moved a few hundred units of Pete Wentz's beautiful grandma sweater. It arrives on what would've been the heels of their Hella Mega Tour with Green Day, another…

Read more...


A woman wearing a mask writes a message in chalk in front of a painting of the late Associate Justice of the Supreme Court Ruth Bader Ginsburg on Sept. 19 in New York City. Ginsburg died on Sept. 18. Health care was already a major focus in this fall's election, but the death of Justice Ruth Bader Ginsburg on Friday adds a new layer of urgency to the issue: the Supreme Court is set to hear a lawsuit challenging the constitutionality of the Affordable Care Act (ACA) on Nov. 10, exactly one week after Election Day.


Ahead of his new album's Sept. 18 release, Max answered 20 questions for Billboard.
Quibi, the mobile subscription TV startup founded by Jeffrey Katzenberg, is exploring "strategic options" including a potential sale, the Wall Street Journal reported. Launched in April 2020, Quibi has raised about $1.75 billion from major studios and other investors and has banked dozens of original series from Hollywood A-listers. The major question is who, exactly, […]


They Emmys are in line for their lowest ever viewership once again. According to early numbers, last night's show, hosted by Jimmy Kimmel, scored a 1.0 rating among adults 18-49 and drew only 5.1 million total viewers. While those numbers will increase later in the day as more accurate information comes in, they still represent […]


The British-French star played Hugo Drax opposite Roger Moore's 007 in the 1979 film Moonraker.
The pandemic forced the Emmy Awards to stage a largely virtual event. Here are the highs and lows of the ceremony.
This is Spinal Tap co-creators Harry Shearer, Rob Reiner, Michael McKean and Christopher Guest have got a deal that could potentially revive the franchise.
The Walther PPK handgun used in A View to Kill was one of the four deactivated weapons stolen.
Monica, Rachel and Phoebe's reunion delighted fans during the virtual Emmys ceremony.

RELATED ARTICLES
Kimmel started his pandemic-era monologue by delivering it to a fake audience. "Of course we don't have an audience," he quipped. "This isn't a MAGA rally."
HBO's 'Succession' won best drama. But 'Schitt's Creek,' which swept the comedy awards, and 'Watchmen,' with its socially resonant themes, stole the show.
Look at the joy on her face!
More than 130 Confederate monuments and other historic statues were taken down across three dozen states amid a wave of protests and calls for racial justice over the past four months.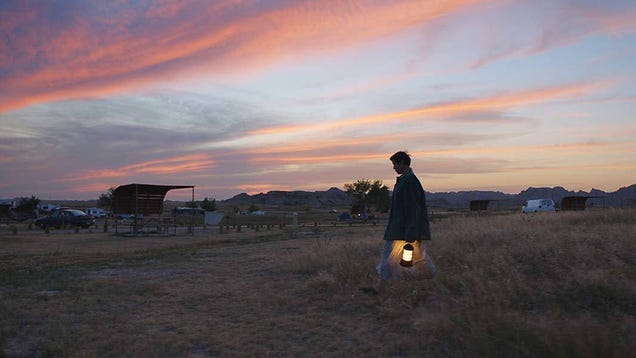 If you've managed to spend the last few weeks dodging the hype over Chloé Zhao's Nomadland, get ready for that side-stepping to become a little harder: After winning the top prize at the Venice Film Festival (the Golden Lion, which is the best award name and best award statuette) a little over a week ago, the film…

Read more...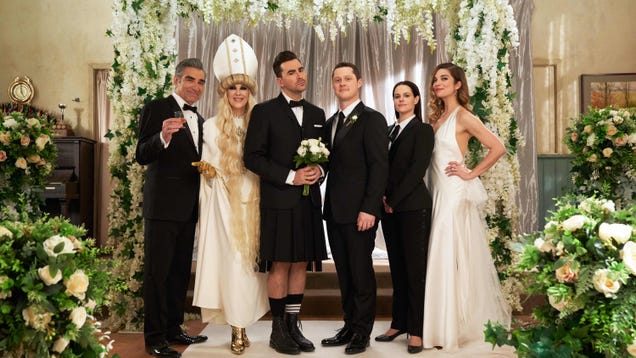 As Jimmy Kimmel repeatedly pointed out in the first hour of the 2020 Emmy Awards, tonight has been completely owned by Schitt's Creek, with the Catherine O'Hara kicking off the ceremony by landing Outstanding Lead Actress In A Comedy, followed shortly by Dan Levy winning Outstanding Writing For A Comedy, Dan Levy and…

Read more...


The world's easiest game of Where's Waldo.
From Jimmy Kimmel's hosting plans to semi-glamorous red carpet shows, here's everything you need to know about the Emmys.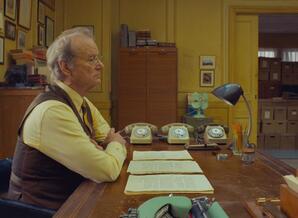 MUST-WATCH TRAILERS The French Dispatch is so Wes Anderson-y: There's no mistaking The French Dispatch as anything but another Wes Anderson movie, as seen in its first trailer. Watch the spot below starring Bill Murray, Timothée Chalamet, Frances McDormand, Benicio Del Toro, Tilda Swinton and so many more, and see the quirky ode to journalism in theaters on July 24.   The Green Knight looks legendary: A24 dropped the first trailer for David Lowery's...

Read More

Read Comments