Friday was supposed to be the day President Donald Trump's campaign reboot itself got a reboot. Amid uncertainty over whether he can still draw big and enthusiastic crowds to his signature rallies in the coronavirus era, Trump postponed a planned Saturday rally in Portsmouth, New Hampshire, citing a tropical storm expected to hit a swath of the Eastern United States. "With Tropical Storm Fay heading towards the Great State of New Hampshire this weekend, we are forced to reschedule our Portsmouth, New Hampshire Rally at the Portsmouth International Airport at Pease," Trump tweeted.


Florida was once hailed as the gold standard in COVID-19 data transparency and accessibility. Now its system is seen as corrupt and inaccessible.


A slowdown in adding new voters to the rolls during the pandemic has played to Republicans' advantage.


From a campaign to raise awareness about the COVID-19 pandemic to Myke Tower's powerful "Michael X" and Greeicy's epic Michael Jackson tattoo, here are the five uplifting moments this week.
Jeepney buses, with their cheerfully gaudy exteriors and packed-in seats, are a national symbol of the Philippines, a form of public transport known affectionately as 'kings of the road'. But almost all of them have been forced off the roads by possibly the world's longest and strictest coronavirus lockdown. The situation has left many of the drivers destitute and desperate, with fellow citizens stepping in to raise money for them via Facebook groups. Jowel Palaña, 41, a jeepney driver in Manila, told the Telegraph: "Every single day has been a struggle." He has not been able to work as a driver since March 15, when the lockdown began. Instead, he swept the streets in exchange for food from his local district leaders. He was unable to travel to see his wife, three children and their extended family outside the city - or send them any money to survive - for months.


"SNL" star Colin Jost opens up in his new memoir "A Very Punchable Face," and David Mitchell visits the golden age of rock in "Utopia Avenue."        
The Tony Award-winning production of Oslo opened Lincoln Center Theater's Vivian Beaumont Theater.
Lawmakers on both sides of the aisle reacted to news that President Donald Trump commuted the sentence of longtime confidant Roger Stone.


Tim McGraw, Rascal Flatts, Jimmie Allen and Brett Eldredge are among those releasing new music this week.

RELATED ARTICLES
"The worst is yet to come," Governor Greg Abbott warned.



RELATED ARTICLES
In Kushner's confident Fox & Friends appearance back in April, he also proclaimed the US was "on the other side of the medical aspect" of the virus.


From director Matt Reeves and Boardwalk Empire's Terence Winter.

RELATED ARTICLES
The holiday weekend on the lake kept law enforcement busier than any of the previous 10 years.


Turns out her character, Sarah, had a three-page speech on quantum physics that was cut from the final film.
HBO will not be proceeding with a second season of Run, its romantic comedic thriller starring Domhnall Gleeson and Merritt Wever. The decision comes month and a half after the series, from creator/executive producer/showrunner Vicky Jones, ended its seven-episode first season on HBO. It followed lengthy back-and-forth discussions about a potential second installment, which included […]


The protests were held as the Balkan nation announced a record daily death toll from COVID-19. Prime Minister Ana Brnabic said earlier Friday the Balkan state recorded 18 fatalities and 386 new cases over 24 hours in what she described as a "dramatic increase". At the same time, Brnabic condemned as "irresponsible" protests held in Belgrade and other cities on Thursday, after demonstrations in the capital on the previous two days had spilled over into violence.


An Amber Alert was issued late Friday morning for 3-year-old Olivia Ann Jansen, who was last seen at her home in the 4400 block of Gibbs Road in Kansas City, Kansas.


Gen Z and millennial users have found community on the app, particularly during the last few isolating months. And for some of them, it's their livelihood.
On Friday (July 10), blues singer Lady A released a detailed statement giving her side of the breakdown in negotiations between herself and the band Lady Antebellum.
Amazon said the email was sent to some employees in error and that employees don't have to delete TikTok.


Why Naya Rivera's "Glee" character was so important to the LGBTQ community — especially young lesbians.


"First Stream Latin" is a compilation of the best new Latin songs, albums and videos recommended by the Billboard Latin editors.
Hulu's existential 'Palm Springs' is just the latest original entry in the evolving genre. Here are more unconventional rom-coms, from 'Meet the Patels' to 'The Lovers.'
From Kim Petras and Kygo's stunning new music video to Donna Missal's long-awaited sophomore album, check out some of our favorite new releases this week.
Lady A, the singer, has responded to Lady A, the band, following their headline-making lawsuit over trademark of the name the two acts now share.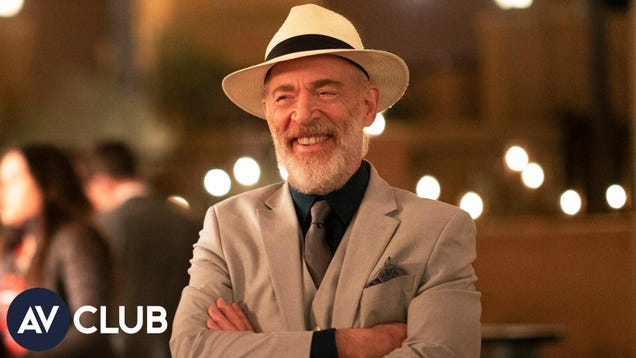 J.K. Simmons and Andy Samberg first shared the screen in 2009's I Love You, Man as father and son, and Simmons has been a fan ever since, going so far as to call the former SNL star a "bridge between [generations]." Now, they're together once again in Hulu's excellent new time-loop comedy, Palm Springs. Though Simmons…

Read more...


The Glee star went missing on Wednesday after hiring a boat with her four-year-old son in California.
Gotham City is coming to HBO Max. The streaming service has given a series commitment for a spinoff of Matt Reeves' upcoming "The Batman" that will be set inside the Gotham City Police Department.Per HBO Max, the untitled series "will build upon the motion picture's examination of the anatomy of corruption in Gotham City.""Boardwalk Empire" creator Terence Winter will write the project, with Reeves and his 6th and Idaho production company producing with Warner Bros. TV. Reeves and Winter will executive produce alongside "The Batman" producer Dylan Clark.Also Read: 'The Batman' Director Matt Reeves Signs Overall TV Deal With Warner BrosReeves is helming Warner Bros.' newest take on the Caped Crusader, which will see Robert Pattinson take over the role. "The Batman" is scheduled to hit theaters in October 2021, and also stars Zoe Kravitz, Paul Dano, Colin Farrell, John Turturro, Jeffrey Wright, Peter Sarsgard and Andy Serkis. It is not clear yet if any of the film's cast will appear in this new series, though Wright is portraying Police Commissioner Jim Gordon."This is an amazing opportunity, not only to expand the vision of the world I am creating in the film, but to explore it in the kind of depth and detail that only a longform format can afford — and getting to work with the incredibly talented Terence Winter, who has written so insightfully and powerfully about worlds of crime and corruption, is an absolute dream," said Reeves.The series would be the second to focus on the Gotham police
The latest episode of #ConductorCam honors the Black Lives Matter movement.

RELATED ARTICLES
Naya Rivera was reported missing after going on a boating trip with her four-year-old son.
India may be gone from the competition, but she is not done stirring the pot.
Nobody howled louder than Texas Lt. Gov Dan Patrick when Houston Mayor Sylvester Turner barred the state GOP from holding its convention there amid a COVID-19 explosion."This is nothing but a political hack job by Mayor Turner," Patrick told Laura Ingraham on Fox News.Patrick failed to mention that he and Gov. Greg Abbott and various other GOP elected officials had earlier opted out of actually joining the 6,000 party stalwarts who signed up for the July 16th gathering at the George R. Brown Convention center. They had instead planned to address the gathering via video."All the elected officials are switching from a live, in-person speech to videos," state GOP executive director Kyle Whatley said during a virtual town hall on Tuesday night. "They're doing that for us in order to focus all the attention on the business of the meeting and to get everybody in and out of here as quickly and as safely as possible."  Surely, virtual appearances would require as much attention as live. But video might in fact prompt everybody to leave quicker. Each virtual speech would carry the unstated message that the official was leery of actually being there. And those who did attend would be left with the question, "Then what the heck am I doing here?"Even such big and bright stars of the Texas conservative firmament as Rep. Dan Crenshaw approved of the mayor's decision."A prudent move for public health," Crenshaw said.Patrick had already made a prudent move for his own health
Roger Stone, a longtime Trump confidant convicted of lying to Congress about his connection to WikiLeaks and intimidating another witness to do the same, had his sentence commuted by President Trump on Friday—just a few days before he was set to report to jail.President Trump had raised the possibility of clemency almost immediately after Stone, 67, was convicted last November, often complaining—without evidence—that Stone had been treated poorly by law enforcement or targeted unfairly.In a statement announcing Stone's clemency, the White House described Stone as "a victim of the Russia Hoax that the Left and its allies in the media perpetuated for years in an attempt to undermine the Trump Presidency." "Mr. Stone, like every American, deserves a fair trial and every opportunity to vindicate himself before the courts. The President does not wish to interfere with his efforts to do so," the White House wrote. "At this time, however, and particularly in light of the egregious facts and circumstances surrounding his unfair prosecution, arrest, and trial, the President has determined to commute his sentence. Roger Stone has already suffered greatly. He was treated very unfairly, as were many others in this case. Roger Stone is now a free man!"Ex-Roger Stone Prosecutor: DOJ Under 'Heavy Pressure' to Spare Trump's FriendGrant Smith, a lawyer representing Stone, told The New York Times his client was "incredibly honored that P
Jada Pinkett Smith and Will Smith were talking on her Facebook chat show Red Table Talk.
"Christians need to speak out on this issue," said David Curry, CEO of Open Doors USA.


The Tina book writer and The Mountaintop playwright adapts her play Pussy Valley into an sizzling and raw show for Starz.
"This does not include amnesty," White House spokesman Judd Deere said in a statement, after Trump said in a television interview his planned order would include a road to citizenship for such immigrants, known as "Dreamers." In the interview with Spanish-language TV network Telemundo, Trump said his executive order would involve Deferred Action for Childhood Arrivals (DACA), the program that protects hundreds of thousands of such immigrants from deportation.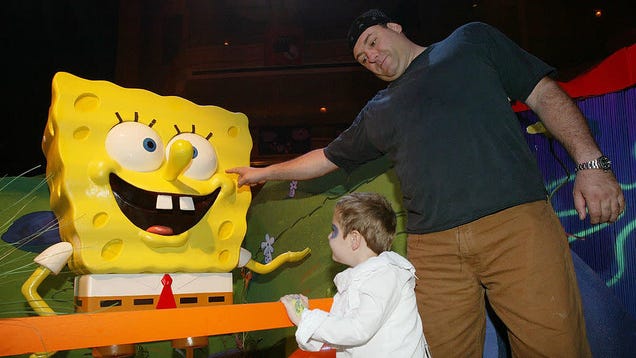 The tabloids love when celebrities are good friends. They'll feature cute stories about Ben Affleck and Matt Damon hanging out, Tina Fey and Amy Poehler goofing off, or Brad Pitt and George Clooney playing pranks on each other. And yet, despite this, the most wholesome celebrity buddy pairing of all has gone ignored…

Read more...


In the latest episode of her Facebook Watch series, Pinkett Smith and her husband sat down to talk about her affair with singer and songwriter August Alsina: "I felt like it was important to really come to the table to clear the air."
Stream it on your iPhone 40.
Las Vegas bars, including restaurant bars, will shut down again on Friday night, just five weeks after The Strip reopened to visitors.


In the 1950s and '60s, when Black leading men and women were virtually nonexistent on British screens, he became a star. He continued to make movies into his 90s.
"I got into a different kind of entanglement."
Trump's reelection campaign, once expected to be a juggernaut, is adrift as it faces unexpected challenges unique to this extraordinary election year.


In Marilyn Stasio's new column, the bodies pile up so fast it's hard to keep count.
A tuberculosis vaccine routinely given to children in countries with high rates of that bacterial disease might be helping to reduce deaths from COVID-19, researchers reported on Thursday in the scientific journal Proceedings of the National Academy of Sciences. After accounting for differences in factors that might affect vulnerability to the virus - such as income, education, health services and age distribution - the researchers found that countries with higher rates of Bacille Calmette-Guérin (BCG) vaccinations for tuberculosis had lower peak mortality rates from COVID-19. A good example was Germany, which had different vaccine plans before East Germany and West Germany were unified in 1990, the researchers said.


If you want to walk around New York City without a mask on these days, just be careful: Liz Lemon is not having it. The 30 Rock cast is reuniting for a one-time special — airing next Thursday, July 16 at 8/7c on NBC — and based on the new teaser NBC just released, the […]


The crooner took to social media on Friday (July 10) to lead his fans into the weekend with a new song tease.
Daniel Mendelsohn discusses Mitchell's career and new novel, "Utopia Avenue," and Maria Konnikova talks about "The Biggest Bluff."
Faculty from the two college theatre programs will be taking your questions live at 1 PM ET.
During a rambling four-hour interview earlier this week, Kanye West dropped three ragged freestyles that touched on the coronavirus, the death penalty and his struggle with prescription drugs.
"Utopia Avenue," by the British master of intricate literary puzzles, features a band on the make, lots of inside jokes and references to the author's previous works.
The week's best new dance tracks featuring Tiga & Hudson Mohawke, Hayden James, DJDS & more.
All the character backstories you need.
The new music that came out this week told the stories of Life on Earth, life on the other side and life in outer space.
His campaign, already wary of another low turnout, blamed the decision on an impending tropical storm.


With "The Old Guard" on Netflix, the director of "Love & Basketball" becomes the first Black woman to make a comic-book film: "We don't get the assumption we can do it, so we have to prove we can."
Led by a warrior named Andy (Charlize Theron), a covert group of tight-knit mercenaries with a mysterious inability to die have fought to protect the mortal world for centuries. But when the team is recruited to take on an emergency mission and their extraordinary abilities are suddenly exposed, it's up to Andy and Nile (Kiki Layne), the newest soldier to join their ranks, to help the group eliminate the threat of those who seek to replicate and monetize their power by any means necessary. Rated: Not RatedRelease Date: Jul 10, 2020
More than five months after revealing "The Crown" will end after season five, Netflix has said its hit show about Britain's Royal Family will, in fact, extend to a sixth season that will take the series into the early 2000s. The streaming giant announced the change of plans on Twitter on Thursday, highlighting that creator […]


Charlize Theron leads a group of immortal warriors in Gina Prince-Bythewood's fresh take on the superhero genre.
The Starz series follows the lives of those working in a small-town Mississippi strip club and its guests.
Mary Trump's memoir is a carnival of horrors. Here are some of the most awful and awkward moments depicted in "Too Much and Never Enough."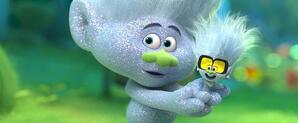 Want to know what's coming soon to digital and what to watch right now on FandangoNOW? Here is your weekly guide to the latest releases:   What are the latest new releases to watch right now? Following its Home Premiere release, the hit animated sequel Trolls World Tour is now available to own digitally. Bonus features include music videos, deleted scenes, guided tours, dance tutorials and a new short film starring Tiny Diamond. Plus, you have the option to watch the movie...

Read More

Read Comments


(NASHVILLE, Tenn.) — Grammy-winning country group Lady Antebellum is changing its name to Lady A, with members saying they are regretful and embarrassed for not taking into consideration the word's associations with slavery. The band, made up of Hillary Scott, Charles Kelley and Dave Haywood, made the announcement Thursday on their social media. Read more:…
Need a quick recap of the past week in movie news? Here are the highlights:   BIG NEWS DC's The Batman and Suicide Squad 2 get release dates: Ben Affleck was confirmed to be exiting the role of Batman and James Gunn was confirmed as the director of Suicide Squad 2 as DC updated their release calendar to include The Batman and the Suicide Squad sequel both arriving in 2021. Read all about what DC has in store the next few years here.    GREAT NEWS Sundance hits are coming to a theater near you: With Amazon and Warner Bros. spending big at this year's Sundance Film Festival, a number of popular premieres are heading your way soon, including Blinded by the Light and The Report. Read about the major deals and...
Read More