White House Chief of Staff Mark Meadows seems to have developed a strong rapport with President Trump, who has mostly bestowed effusive praise on the former congressman. But those sentiments aren't shared by many Trump administration staffers and re-election campaign officials, The Washington Post reports.Per the Post, Meadows' critics think he's been ineffective when it comes to executing his actual job requirements and instead serves more as a political adviser to and confidant of the president. One example of that apparent ineffectiveness occurred during Trump's hospitalization after he was diagnosed with COVID-19. Four anonymous administration officials told the Post Meadows failed to communicate anything to staff about the president's condition for several days.He also reportedly failed to provide logistical details at the time, such as if the West Wing would partially close amid the outbreak and whether people should work from home, what precautions were in place to curb the spread, and even how many other staffers had contracted the virus themselves. Read more at The Washington Post.More stories from theweek.com The very different emotional lives of Trump and Biden voters The 19 greatest and worst presidential campaign ads of the 2020 election The Trump administration has surrendered to the pandemic



RELATED ARTICLES
Just one week away from the Nov. 3 presidential election, the Senate confirmed Donald Trump's Supreme Court nominee, Amy Coney Barrett, in a 52-48 vote on Monday (Oct. 26). 

RELATED ARTICLES
The label shared a statement on Monday afternoon (Oct. 26), a day after the its signee endorsed Donald Trump for the 2020 presidential election.

RELATED ARTICLES
A Christian evangelical who was shunned for her lesbianism, she became an influential scholar of the Bible, finding in it acceptance of L.G.B.T.Q. people.
Under-pressure Barcelona president Josep Maria Bartomeu suggested Monday that "now would be the worst time" to leave his post.


With Amy Coney Barrett's confirmation, even if the Republican Party faces potential cataclysm on Election Day, it can rest safely in the knowledge that it has fully remade the federal judiciary in its image.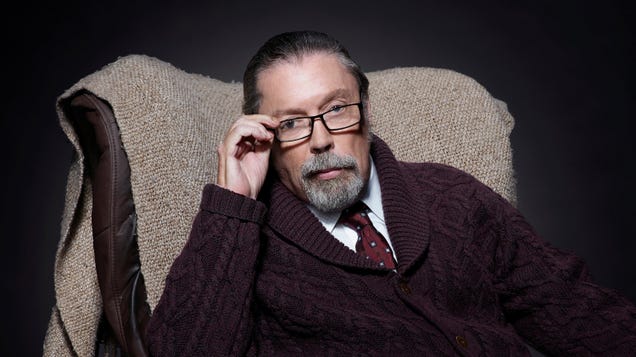 If this election doesn't go well and democracy is outlawed in November, the Democratic Party Of Wisconsin will at least have a future in organizing high-profile fundraisers and big-name reunions. Just a day before the Superbad cast is set to get back together to raise money for left-leaning cheeseheads, the Wisconsin…

Read more...


Star Wars toys starring the Child from 'The Mandalorian' streaming TV series have been big sellers. New toys arrive ahead of season 2 of the series.


Follow the latest updates


The American Music Awards unveiled their full nominations list on Monday morning (Oct. 26), and artists have been flooding social media with messages of gratitude and voting links.
Proceeds will benefit the Wisconsin Democratic Party
Sinclair Lewis's 1930s novel-turned-stage play about the rise of fascism in America returns as an audio drama from Berkeley Rep.
BTS' "Dynamite" holds at No. 1 on both the Billboard Global 200 and Billboard Global Excl. U.S. charts. Plus, Justin Bieber and benny blanco's "Lonely" debuts in the top 10 on both tallies, while Japan's LiSA soars to the region on both rankings with "Homura."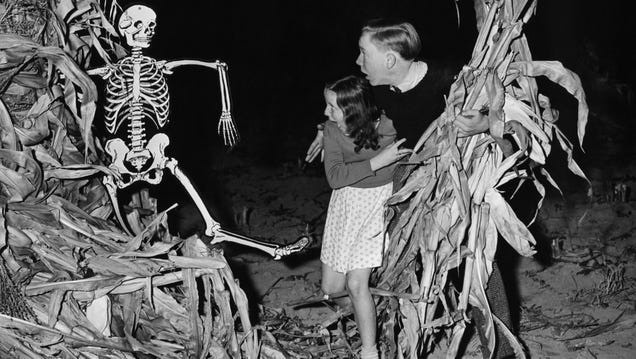 Comedy Bang! Bang! always slays with its Halloween specials, where the humor can best be described as Vincent Price pushed to perverted extremes. Heavily accented ghouls run amok amidst blue humor and awful puns, with host Scott Aukerman trying to hold it all together as the straight man. But despite the spooktacular…

Read more...


Stahl pushed President Trump for details of his healthcare plan, and once she saw them, the takeaway was not favorable to the president.


In the new campaign ad, Brad Pitt says Joe Biden will 'work just as hard for the people who voted for him as those who didn't.'


Donny Jackson, 40, was arrested after allegedly abducting his two daughters, who were later found safe. It is unclear what his relationship is to the two dead boys.


In 2000, the musical The Full Monty opens on Broadway.
The 18-year-old was sitting next to his girlfriend by a lake when he was shot, police say.


"Inside Story," a novel in a genre Amis calls "life-writing," revisits the author's relationships with Saul Bellow, Christopher Hitchens and others.
What better way to get ready for Halloween than reading a horror-filled book? Here are four tomes to check out, from Joe Hill to Joyce Carol Oates.        
"Unless you set the bar at 'nobody caught fire,' Trump will always find a way to disappoint."
"It's awkward because the track record for the ownership here is not great," one customer said. "But it's also an institution. My parents shopped here."
Justin Simien, the writer and director of the 1989-set horror-comedy, also wrote some of the retro-sounding songs. Though he's known for "Dear White People," music has long been a hobby.
During the virtual "I Will Vote" Democratic fundraiser on Sunday (Oct. 25), Maren Morris officially endorsed Democratic presidential nominee Joe Biden and vice presidential candidate Kamala Harris.
In "Life With the Afterlife," Amy Bruni reveals the lessons she's learned helping ghosts and the people they visit.
The weekly interview and fitness series from Coach Joe Rosko streams every Monday.
Lil Pump has welcomed Donald Trump to the Gucci gang.
From André Breton to Alison Bechdel, memoir writers have turned the genre upside down. Now a photographer recreates her troubled suburban childhood in a book, casting a movie star — Laura Dern — as her mother.
These 10 tracks from artists like Matoma and Emma Steinbakken, Fitz, Blackstarkids and more will get you energized to take on the week.
The singer and songwriter's surprise July release is the only album to cross the million-sales mark so far this year.
In an interview with Jake Tapper on CNN on Sunday, White House chief of staff Mark Meadows said the administration is "not going to control" the coronavirus pandemic. Speaking to reporters on Monday, Meadows clarified his remarks, saying, "We're going to defeat the virus; we're not going to control it."




"Looking to Get Lost" features writing by the acclaimed biographer about Ray Charles, Merle Haggard and others, as well as about his own life and career.
After several of Vice President Mike Pence's aides tested positive for COVID-19, Democrats are urging him not to attend the Senate's vote on Judge Amy Coney Barrett's Supreme Court nomination.Democrats including Senate Minority Leader Chuck Schumer (D-N.Y.) wrote to Pence on Sunday asking him to skip presiding over the Monday vote on Barrett's nomination due to five of his aides recently testing positive for the coronavirus, The Associated Press reports. Pence himself tested negative on Monday, his office said."Not only would your presence in the Senate Chamber tomorrow be a clear violation of Centers for Disease Control and Prevention (CDC) guidelines, it would also be a violation of common decency and courtesy," the letter says.The Democrats go on to say that Pence's presence "would be purely ceremonial" and not "essential," as he will "not need to cast the deciding vote to break a tie" on Barrett's confirmation.Pence's spokesperson previously said he would not be going into quarantine despite being considered a close contact of Marc Short, his chief of staff who tested positive for COVID-19. The spokesperson said the vice president would "maintain his schedule in accordance with the [Centers for Disease Control and Prevention] guidelines for essential personnel."White House Strategic Communications Director Alyssa Farah on Monday said Pence would preside over Barrett's confirmation vote, although White House Chief of Staff Mark Meadows later said this was "in flux" an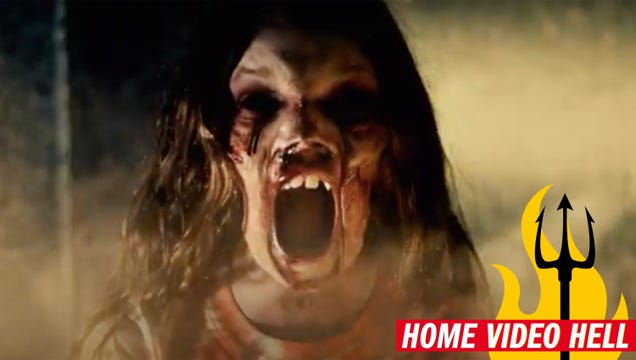 The condemned: The Dead Ones (2020)

Read more...


The singer is now the only artist to sell a million copies of an album in 2019 and 2020 in the US.
Voting rights groups and the state and national Democratic parties had filed lawsuits seeking to extend the deadline.



RELATED ARTICLES
As Taylor Swift's 'Folklore' album returns to No. 1 on the Billboard 200 chart for an eighth nonconsecutive week (on the chart dated Oct. 31), it also becomes the first album to sell a million copies in the U.S. in 2020.
Stars of the stage are positive about the future of theatre as the shadow of coronavirus looms large.

RELATED ARTICLES
"A Lover's Discourse" follows an unnamed young woman who moves to London and simultaneously has to adapt to a foreign culture and to a foreign lover.