50 Cent lashed out at Lil Wayne for meeting with President Trump on Thursday (Oct. 29), saying he would never have taken a picture with The Donald.

RELATED ARTICLES
The case, filed by former top security advisor Dr. Saad Al-Jabri alleges that bin Salman set a hit squad to assassinate him in Canada.


A man was trapped in a hole teeming with rats for half an hour after a New York City sidewalk collapsed underneath him. Leonard Shoulders dropped almost 15 feet into the sinkhole and was unable to cry for help out of fear the rats would get in his mouth. "Rats crawling on him. He can't move. He just… it was so bad," Mr Shoulders' brother Greg White told NBC News. "He didn't wanna yell 'cause he was afraid there was gonna be rats going inside his mouth." The victim had been waiting for a bus in the Bronx when the concrete cracked open and swallowed him whole. The 33-year-old was hospitalised with a broken leg and arm after firefighters worked to extradite him from the pit. He remains in St. Barnabas Hospital and is in a stable condition, but family members have stressed the mental impact of the incident. "He's traumatised," Mr Shoulders' Mother Cindy White said. "He was like, 'Ma, the rats down there were ridiculous.' He was like, 'They were like so big'," she added.


Latino voters in America are not some one-size-fits-all monolith, and Joe Biden's presidential campaign is going to lengths to acknowledge the community's diversity through music in its advertising.
It's been more than a year and a half since Ariana Grande blessed fans with her chart-topping thank u, next album, and the start of a new era has finally arrived.
With lyrics ranging from soothing to motivating, artists including Bad Bunny, Erika Ender, Farruko, Raquel Sofia and Alejandro Sanz have released quarantine-inspired songs to help them cope with self-isolation during the COVID-19 global pandemic.
Taco Hemingway became one of his country's biggest rappers with tracks about partying. This summer, his focus changed and so did the kind of attention he got.
The iHeartRadio Jingle Ball is back, and isn't letting a pandemic stop the holiday cheer and music's biggest artists from performing.
Rosalie Sanz was a teenager in 1969 when she looked out the window of her family's San Diego home on a dark November night and saw two men in suits. She remembers her mother listening quietly to the detectives telling her that her 23-year-old daughter, Mary Scott, had been murdered."It was very brief," Sanz said. "They closed the door, and my mom came and told me that my sister had been killed."The case went cold for half a century.But on Tuesday, the San Diego Police Department announced that with the help of forensic genealogy, a suspect had been identified. On Oct. 24, John Jeffrey Sipos, 75, was arrested in Schnecksville, Pennsylvania, in the murder of Scott, the police said. Sipos is being held in the Lehigh County Detention Center awaiting extradition to San Diego, they said.Charges will be filed this week in the "cold case murder," Tanya Sierra, a spokeswoman for the San Diego County District Attorney's Office, said in an email.The case is one of the latest to benefit from advances in DNA and genetic genealogy, which have given new momentum to dormant murder files in the United States, helping investigators track down suspects and families find justice.The first high-profile case to be cracked with genetic genealogy, which relies on identifying DNA collected at a crime scene by searching for the perpetrator's relatives in genealogy databases, was that of Joseph James DeAngelo, also known as the Golden State Killer, who was arrested in Sacramento, California, in 2018.DeAngelo, who pleaded guilty to a series of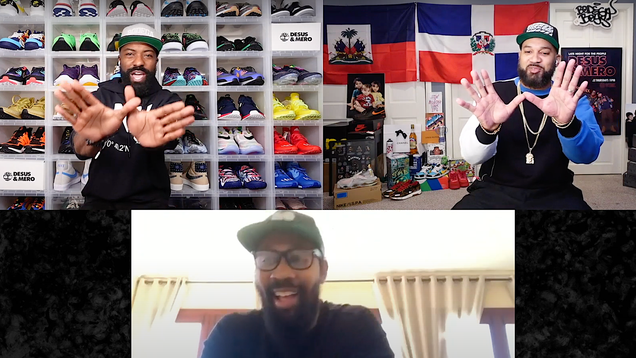 Desus and Mero can be forgiven for fanning out hard on their guest on Thursday's show. Multi-hyphenate Wu-Tang Clan legend RZA even gave back a little of the pair's old school Bobby Digital beeps and boops in greeting, as the hosts greeted fellow New Yorker and their childhood idol with unbridled enthusiasm. (The fact…

Read more...


Jonas Brothers are ringing in the holidays early with a new single, "I Need You Christmas."
Video of debate where Democrat Jon Ossoff calls Republican incumbent a 'crook' has been viewed more than 11m times on Twitter


Two lesbian couples tied the knot in a mass wedding held by Taiwan's military on Friday in a historic celebration with their peers. Taiwan is the only place in Asia to have legalized same-sex marriage, with more than 4,000 such couples marrying since the legislation passed in May 2019. The mass wedding with 188 couples was the first time same-sex couples have been wed and celebrated at a military ceremony.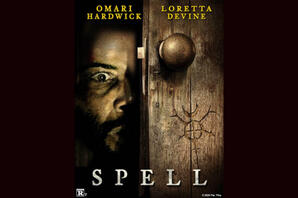 Raised in a gorgeous, rural region of the country, Marquis T. Woods (Omari Hardwick) has established himself in New York City when he learns of the death of his father, prompting him to return home in the new thriller Spell. The trip does not go well, however, and Marquis soon finds himself stranded in an isolated cabin with Eloise (Loretta Divine), a woman who practices dark magic and starts to make him feel very, very uncomfortable. In our exclusive clip, the injured Marquis has awakened...

Read More

Read Comments


The sound of the singer and songwriter's third album is sweeping and luxurious: intimacy blown up to cinematic scale.
Although 'Positions' does not have any false notes or glaring weak spots, some of its 14 songs are immediate standouts. Here is a humble, preliminary opinion on the best songs on Ariana Grande's 'Positions.'
James Monroe Iglehart gives us a Nightmare, listen to Macbeth and Dracula in the dark, and more.
Treasury Secretary Steven Mnuchin on Thursday said that he first learned about a letter House speaker Nancy Pelosi sent to him regarding coronavirus stimulus talks "in the press.""I woke up this morning and read @SpeakerPelosi 's letter to me in the press," Mnuchin said on Twitter. "Enclosed is my response. Her ALL OR NONE approach is hurting hard-working Americans who need help NOW!" I woke up this morning and read @SpeakerPelosi's letter to me in the press. Enclosed is my response. Her ALL OR NONE approach is hurting hard-working Americans who need help NOW! pic.twitter.com/tarhPwYmkv -- Steven Mnuchin (@stevenmnuchin1) October 29, 2020Pelosi aides said they had sent the letter to Mnuchin shortly after midnight, though the treasury secretary said he first saw the letter when Politico's morning newsletter Playbook published it just after 6 a.m., according to the Washington Post.The letter outlined a number of outstanding issues in the negotiations including state and local aid, school funding, child-care money, tax credits for working families, unemployment insurance aid and liability protections for businesses. Mnuchin's letter said that because Pelosi had sent the letter "to my office at midnight and simultaneously released it to the press, I can unfortunately only conclude it is a political stunt."He tweeted his letter one minute after sending it to Pelosi's office. In the letter he mentioned that the pair had negotiated nearly every day o
Smith stopped by "The Late Show" for the very first time for a sparkling performance of "Diamonds."
Deep in the bowels of a French frigate cruising the tense eastern Mediterranean waters, a dozen men and women scan radar screens through the dark.


After months of delays due to the ongoing COVID-19 pandemic, Sam Smith finally unveiled their third studio album Love Goes on Friday (Oct. 30).
Kim Kardashian calls the message from beyond the grave "the most thoughtful" 40th birthday gift.

RELATED ARTICLES
An outsider herself as a young woman, the director and actress wants teenage girls to relish a sense of community.
Suggested reading from critics and editors at The New York Times.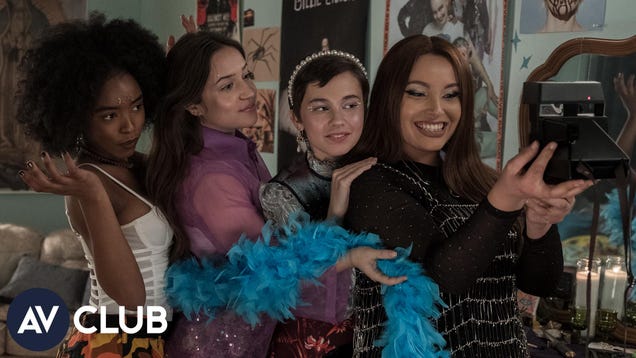 Twenty-four years after bewitching audiences with its quartet of magical "weirdos," The Craft returns with Legacy, which introduces a charming new group that hopes to become—pardon the pun—"coven goals." Written and directed by Zoe Lister-Jones, the film initially follows in its predecessors footsteps, with loner new…

Read more...


Barack Obama's memoir is landing. So is a biography of Adrienne Rich and buzzy fiction from Jo Nesbo, Nicole Krauss and Susie Yang.
Facebook said no ads were blocked "because of any partisan consideration," as Biden's camp accused the company of offering "no clarity" on the issue.


Kim Kardashian got to see her father again--even if it was virtually.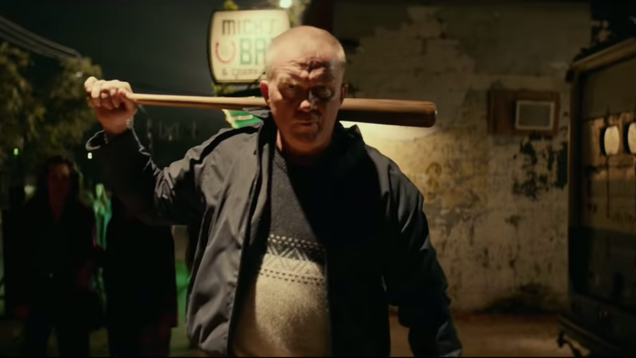 If 2020 had unfolded as planned, we'd have all seen Halloween Kills by now. It was originally supposed to come out on October 16, but was bumped a whole year due to an enemy far more dangerous than the HalloGreen franchise's 61-year old killer of podcasters.

Read more...


BTS and Halsey just joined the Billion Views Club on YouTube this week with their "Boy With Luv" music video. And while they've joined an elite club, the top 10 most-watched music videos of all time on YouTube have racked up many billions of views.
Goo Goo Dolls' John Rzeznik answered Billboard's 20 Questions about their new Christmas LP, his humble beginnings and the Netflix show he's binge-watched multiple times.
David Fincher's new film about the making of "Citizen Kane' could be an Oscar favorite in a year dominated by streaming contenders.
Two days after "El Toxico" became a trending video, Grupo Firme and Carin Leon have released a follow-up. Watch the video for "Amor Borrachito"here.
At 2:00 a.m. on Sunday, November 1, daylight-saving time will end. Clocks will fall back by one hour.


By now, we all know what "WAP" stands for, so it's pretty hard to believe that the R-rated video for Cardi B and Megan Thee Stallion's Hot 100-topping collaboration drew inspiration from a G-rated source.
Wendy "the Lips" Williams says wearing the costume was literally hot and heavy.


Research indicates that fewer preemies are being born during COVID-19. Doctors say this could lead to a better understanding about premature births.


Honoring the legacy of Mexican icon Juan Gabriel, his estate has announced the team that will spearhead an ambitious set of new projects that include a documentary of his last concert and a television series.

RELATED ARTICLES
With venues and bars shut down from coast-to-coast, here's your guide to the best livestreamed music content right now.
"Judge Judy" may be leaving the daytime syndication airwaves after this season, but Judy Sheindlin isn't ready to hang up her robe quite yet.Sheindlin has partnered with Amazon Studios for a new courtroom show she will host that will air on IMDb TV, Amazon's free streaming platform. When Sheindlin announced the end of her longrunning "Judge Judy," she teased she was already working on a follow-up series, "Judy Justice" and would be looking for a streaming distributor.The series, which is now untitled, "will feature no-nonsense, expeditious Judge Sheindlin's signature adjudication style with a new array of cases, litigants and judgments," according to Amazon's description.Also Read: Who Is Primed to Replace 'Judge Judy' on the Syndication Throne?"I'm over the moon to be in business with Amazon Studios and continuing this incredible journey with them on a new platform is so exciting," said Sheindlin. "I used to yell at my husband, Jerry, for all the packages he had ordered from Amazon every day. I have enough mouthwash in the cabinets to keep the entire planet's breath fresh until the next millennium. The doorbell never stops ringing. The dogs don't even bark at the delivery people anymore. After I signed this deal, I apologized to Jerry. Who would have thought that the Sheindlin's and Amazon would be mishpachah?"Sheindlin has hosted "Judge Judy" since 1996, netting a mammoth $47 million salary that put her at the top of Forbes' list of highest-paid TV hosts in 2018. For the last 11 years, "Judge Judy" has led
As part of the "A Week in My Tiny House" series, Alexis Stephens and Christian Parsons show the reality of living in a tiny house with your partner.


A number of A-list stars are coming together just days before the presidential election for Every Vote Counts: a Celebration of Democracy. Here's how to watch.
Without changes, "there's going to be a whole lot of pain in this country with regard to additional cases and hospitalizations and deaths," Fauci warned.


The blue wave is coming - if you believe the polls


The removal of Williams's glittery Lips required the assistance of several crew members.
Gillian Anderson and young actress Emma Corrin talk the pressures of playing historical figures Margaret Thatcher and Princess Diana on "The Crown."


Two women running Britain, "perhaps that is precisely what this country needs," Queen Elizabeth II (Olivia Colman) says in a new trailer for the fourth season of "The Crown." But, as anyone with an understanding of U.K. history knows, it is anything but smooth sailing when Margaret Thatcher (played here by Gillian Anderson) becomes Prime […]


Fox's hit series The Masked Singer is getting company with The Masked Dancer, a chance for celebrity contestants to show off their moves in disguise.
Omari Hardwick plays a lawyer who gets trapped in the superstition-laden enclave of Appalachia where he was raised.
Plus: Watch Gilbert Bailey II, Ephraim Sykes, and more in a new music video from Beetlejuice alum Gilbert Bailey II.

RELATED ARTICLES
Halloween is right around the corner, and if you have yet to figure out what you're dressing up as, we've got you covered.
Tensions are once again boiling over between India and Pakistan - only this time over basmati rice, the long-grained aromatic staple of dinners around the world. Islamabad has taken offence to New Delhi's plans to seek permission from the European Union (EU) to export the grain as a product unique to India, known as protected geographical indication (PGI). Other products the EU currently recognises as having PGI status, described as possessing "qualities, reputation or characteristics relating to its place of origin", include Stilton cheese and Scottish whisky. Pakistan fears that if India is able to obtain this qualification standard, it will suggest that Indian basmati rice is superior to the Pakistani equivalent and harm its exports. Currently, the EU imports two-thirds of its approximately 900,000 metric tonnes of basmati rice annually from India, although Pakistan makes up the remaining third.


USPS data shows that less than 70% of first-class mail arrived on time on Wednesday — and only 42% in Philadelphia


'When Joe Biden is president you will be safer too'


In New York, trick-or-treating has been curtailed, and parades called off. But there are plenty of ways to please and spook the little ones.
Oliver Laxe gives us the story of humans and nature in crisis in Galicia, with nonactors playing the roles.

RELATED ARTICLES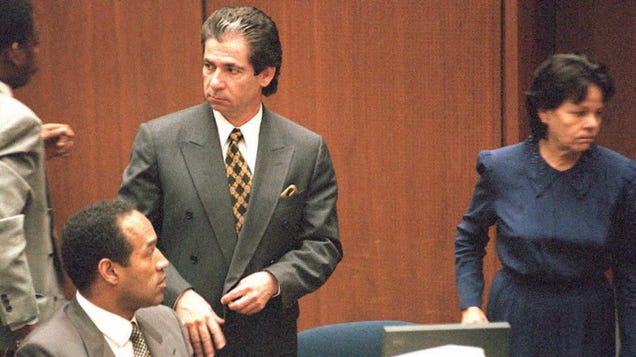 Credit where it's due: It takes an absolutely monumental effort of batshit weird energy to wrest the nation's horrified, slack-jawed attention away from the fecal-flinging toilet hurricane that is the upcoming national election. But god damn if Kim Kardashian hasn't pulled it off, because we are now completely unable…

Read more...



RELATED ARTICLES
This sequel-of-sorts to the 1996 cult classic updates the coven empowerment for a new era — but it's still a witches' brew that tastes like weak tea
A trove of historic TV performances by The Supremes, The Jackson 5, The Beach Boys and others on "The Ed Sullivan Show" will be made available around the world starting on Friday under a deal to bring the program's large archive to online streaming.
Here are a bunch of little bites to satisfy your hunger for movie culture:   Character Reprisal of the Day: While hosting Saturday Night Live, James McAvoy reprised his role as Mr. Tumnus from the Chronicles of Narnia movies for a sketch about the character's fandom:   Mashup of the Day: In anticipation of the new movie Velvet Buzzsaw, Funny or Die mashed its trailer up with scenes from Ghostbusters 2:   Oscar Montage of the Day: Here's a montage showcasing the Oscar-nominated visual effects in Christopher Robin, Avengers: Infinity War, First Man, Solo: A Star Wars Story and Ready Player One:   Movie Comparison of the Day: Speaking of Oscar nominees, here's another side-by-side comparison between the Live Aid...
Read More


Behind-the-scenes Suspiria video is awesome - We don't have a Blu-ray release date for Luca Guadagnino's Suspiria yet, but we do have this awesome new video showing how prosthetics artist Mark Coulier created some of the film's most gruesome effects. Check it out below, and check back for more details about the film's home video debut, which is surely on the horizon. (Note: SPOILERS in video below.)   John Carpenter up to write another Halloween score - Look, we're getting another Halloween at some point. While a sequel hasn't been officially announced, I'd bet my house and car that Blumhouse is hard at work figuring out Michael Myers' next kill campaign. And though nothing is official yet, at least one guy...
Read More