The 2020 ceremony's host also poked fun at winners including Jeremy Strong and Zendaya.

RELATED ARTICLES
NBA legend Charles Barkley appeared on "Jimmy Kimmel Live," Monday, and the sports commentator revealed how miserable he has been while quarantining in a bubble with the cast and crew of "Inside the NBA."


U.S. trade bans are spurring labor reforms in Malaysia, which produces two-thirds of the world's disposable gloves.


The two men were tried in absentia over the July 18, 2012 attack at Burgas airport on the Black Sea, and their whereabouts are not known. The Specialised Criminal Court found Meliad Farah, 39, an Australian citizen, and Hassan El Hajj Hassan, 32, a Canadian citizen, guilty of being accomplices and ordered them to pay compensation to families of the victims and the injured.


This new documentary is a showcase for stunt performers in Hollywood, but it fails to capture the best of the action.
The novel "Hench," by Natalie Zina Walschots, imagines a lost millennial in a Marvel-style war between good and evil.
The U.S. passed yet another "grim milestone" in its COVID-19 pandemic Monday night, Reuters notes, with at least 200,000 Americans dead from the new coronavirus and an average of nearly 1,000 more dying each day. As "the country blew past estimate after estimate" of COVID-19 deaths, Politico's pandemic newsletter said Monday night, "the term 'grim milestone' in headlines became so routine that we banned it."COVID-19 deaths are rising again in the U.S. after a four-week decline, with Texas and Florida leading the news fatalities, Reuters reports, and the University of Washington's Institute for Health Metrics and Evaluation now predicts 300,000 deaths by Dec. 9 and 378,000 by the end of 2020 if current trends continue. The IHME's first projection of U.S. coronavirus deaths, issued March 16, topped out at 162,000. The U.S., with about 4 percent of the world's population, has 20 percent of its recorded COVID-19 deaths.At a rally in Dayton, Ohio, on Monday night, President Trump assured his admirers the virus isn't really that bad, noting that it mostly kills "elderly people" and people with "other problems," adding, "It affects virtually nobody." "It affects virtually nobody," Trump says of the coronavirus, which has now killed
Featuring songs by Christopher Curtis, Marjorie Duffield, and Helen Park, the film drops on Netflix October 23.
Post Malone and Lil Nas X are this year's leading nominees for the Billboard Music Awards, with 16 and 13 nods, respectively. The awards, which were originally scheduled for April 29, will finally be handed out on Oct. 14.
Post Malone leads this year's 2020 Billboard Music Award nominations with 16 total nods.
Despite frequent denials and refusals to respond to public records requests, the LAPD has been using the controversial technology widely since 2009.


Ren Zhiqiang went missing earlier this year after writing an essay said to be critical of President Xi.


The 2020 Billboard Music Awards are around the corner, and Billboard has your exclusive first look at the nominees for five categories.
Max Kennedy Jr, a Democrat, said he joined Kushner's coronavirus response team hoping that it would rise above politics. It did not.


A former Kurdish parliamentarian jailed in Turkey on terrorism charges has been handed an additional prison term for insulting President Tayyip Erdogan, two of her lawyers said. Sebahat Tuncel was sentenced last week to 11 months and 20 days for calling Erdogan an enemy of Kurds and women in a speech in 2016, comments one of her lawyers defended as legitimate criticism of a political opponent. Tuncel had served in Turkey's parliament for the pro-Kurdish Peoples' Democratic Party (HDP).


"You definitely will hear it musically."
When the anthropologist Hugh Raffles lost two sisters within months, he looked to rocks and stones for a sense of perspective and stability.
Kelly Clarkson addressed her divorce during the season premiere of her talk show and vows to "protect our children and their little hearts."


Rocketing to you October 23.

RELATED ARTICLES
Former British Prime Minister Theresa May said on Monday that peace in Northern Ireland and the integrity of the United Kingdom could be damaged by the government's plan to pass a bill allowing it to break its European Union exit treaty. "Its willingness to renege on an agreement it has signed will lead will lead to some questioning ... of the willingness of the government to fully uphold the measures in the Belfast Good Friday Agreement," May told parliament during a debate on the bill. "That in turn will lead to some communities having less willingness to trust the United Kingdom government, and that could have a consequence on the willingness of people in Northern Ireland to remain part of the United Kingdom."


One part of China's response was to say an expert was "deliberately fabricating lies," and call him a religious fanatic.


Our critics examine the highs, the lows and the oddities of the online versions of events in Toronto and New York.
Only in 2012 have satellites seen the summer floes in the polar north more withdrawn than in 2020.


"Our Bodies, Their Battlefields," by Christina Lamb, a British foreign correspondent, provides one of the first exhaustive examinations of rape as a weapon of war.
"Here We Are," by Graham Swift, is a nostalgic look at the world of magicians and song-and-dance acts facing changes in taste and technology.
Scientist says only hope is for humans to act on climate crisis and slow down ice loss


New data obtained by The Guardian provides a more specific look at how the changes implemented by Postmaster General Louis DeJoy affected the U.S. Postal Service's on-time first-class mail delivery rate after he took over the role in June.In what North Carolina A&T history professor and former postal worker Philip Rubio described as a "remarkable graphic illustration," The Guardian shows that rates plummeted not long after DeJoy stepped in. The USPS was delivering first-class mail on time about 93 percent of the time during most of the first half of 2020, just shy of its 95 percent goal, and was averaging nearly 91 percent at the moment of leadership transition. But by August the national rate had dipped to about 81.5 percent, and was even lower in some postal districts, reaching as far south as 63.6 percent in northern Ohio and just over 61 percent in Detroit, although it's worth pointing out that Detroit had also fallen well below the national average for multiple weeks earlier in 2020, jumping back up shortly before DeJoy arrived. As The Guardian notes, those districts are both in key swing states, which will likely raise some eyebrows, given that DeJoy has already had critics accuse him of trying to slow deliveries with an increase in mail-in ballots expected for the general election because of the coronavirus pandemic.DeJoy denied those allegations during congr
The original production of Fiddler on the Roof opens on Broadway on this date in 1964.
Millie Bobby Brown stars as a teenager with sleuth skills that rival her famous brother's in this charming feature.
'Last thing we need is to add is a constitutional crisis that plunges us deeper into the abyss, deeper into the darkness'



RELATED ARTICLES
'I get it, you don't like it,' Lt. Gov. Jon Husted conceded after Trump supporters loudly booed him


An optimistic climate documentary narrated by Woody Harrelson argues for the healing power of soil, which could offer a solution to the climate crisis.
Whether or not you're from the Bronx, Desus & Mero have some "God-Level Knowledge Darts" to throw at you.
In her first nonfiction book, the novelist Laila Lalami offers a wrenching look at her experience as a naturalized citizen and the challenges endured by immigrants like her.
People have hit protesters with cars dozens of times since the US erupted with protests following the death of George Floyd in May.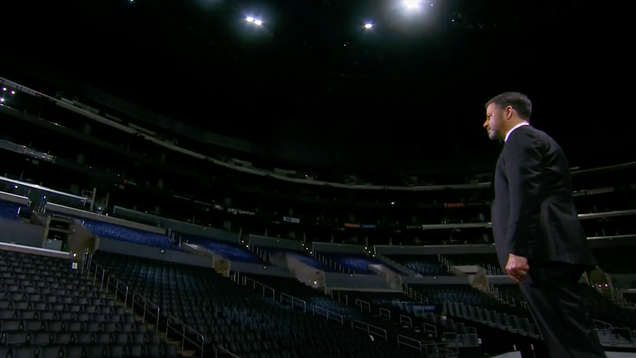 This year's Emmy Awards went off surprisingly well, considering that the nominees were all remote and Skyping in with laptops and webcams lent to them by the Emmys producers ("Skyping in" is what we used to call "Being on a Zoom call"), with some of the Friends showing up for a reunion, Schitt's Creek winning all of…

Read more...


This has Skeksis written all over it.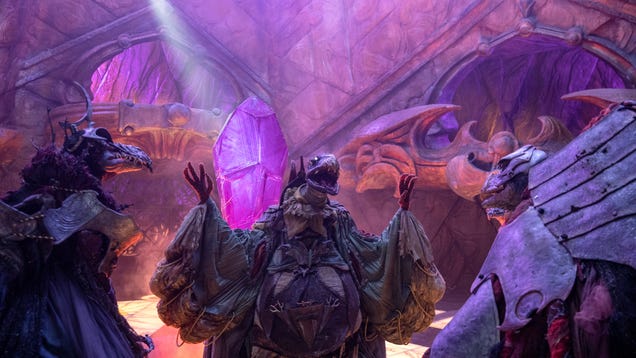 It took nearly 37 years for The Dark Crystal to see its story expanded onscreen. Netflix's The Dark Crystal: Age Of Resistance premiered last summer to critical acclaim, both for its storytelling and the intricacy and imaginativeness of its puppetry, but, despite ending on a cliffhanger, its first season will also be…

Read more...



RELATED ARTICLES
The Belfast-born author is best known for the children's classic book about two nutbrown hares.

RELATED ARTICLES
The Canadian series took top honors in all seven categories in which it was nominated.
In the midst of the Emmy Awards last night, Marvel surprised comic book nerds and moon hexers alike by dropping the first trailer for WandaVision, the studio's upcoming Disney series featuring the Avengers' strangest couple. We always knew WandaVision was going to be, to quote Maria Hill, "weird," but from the looks…

Read more...



RELATED ARTICLES
We circle back to last week's episode, this time alongside Caitlin, who is clearly ready for a change both within and outside herself.

RELATED ARTICLES
Congrats are in order for Ron and Jasmine Cephas Jones! Ron won a trophy during the Creative Arts Emmy Awards on Saturday for his work as William Hill on This Is Us, while Jasmine secured her award for Quibi's FreeRayshawn on Thursday.


Regina King ("Watchmen"), Yahya Abdul-Mateen II ("Watchmen"), Zendaya ("Euphoria"), Uzo Aduba ("Mrs. America") and other Black winners set a new Emmys record.



RELATED ARTICLES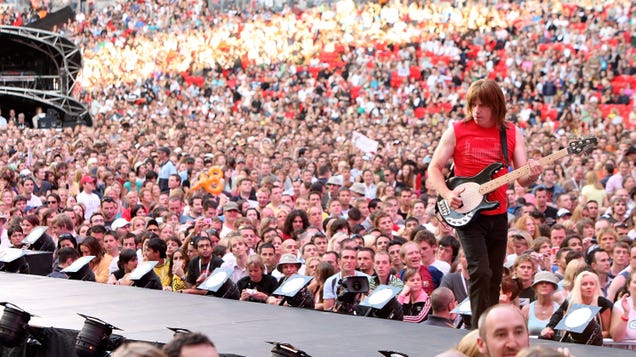 It's been nearly four years since Harry Shearer filed a lawsuit against Vivendi and StudioCanal over the profits from This Is Spinal Tap, saying that he, Christopher Guest, Michael McKean, and director Rob Reiner were cheated out of the profits from merchandising, with Shearer saying in 2016 that over the decades…

Read more...


Ginsburg, 87, died late Friday on the eve of Rosh Hashanah following a long battle with pancreatic cancer.


The official Black Lives Matter website no longer includes language encouraging the "disruption" of the "Western-prescribed nuclear family structure."The language had been featured on the site's "What We Believe" page, in which the group had laid out its support for various extreme policies and ideals that went beyond police reform and brutality. Attempts to access the page now yield a message that reads, "Page Not Found. Sorry, but the page you were trying to view does not exist," the Washington Examiner first discovered on Monday.The page had described the group as a "global Black family" that engages "comrades with the intent to learn about and connect with their contexts," according to an archive."We make our spaces family-friendly and enable parents to fully participate with their children. We dismantle the patriarchal practice that requires mothers to work 'double shifts' so that they can mother in private even as they participate in public justice work," the organization wrote. "We disrupt the Western-prescribed nuclear family structure requirement by supporting each other as extended families and 'villages' that collectively care for one another, especially our children, to the degree that mothers, parents, and children are comfortable."The website still features an "About" page that explains the origin of the organization — it was founded in 2013 after the death of Trayvon Martin — and features a shorter list of its goals. The "About" page says the g
The Canadian show won nine Emmys, but for its fans, it's special for more than its awards.
This is Spinal Tap co-creators Harry Shearer, Rob Reiner, Michael McKean and Christopher Guest have got a deal that could potentially revive the franchise.
A cinematic, episode-length flashback is both a welcome change of pace and an argument for Ji-Ah's centrality to this story.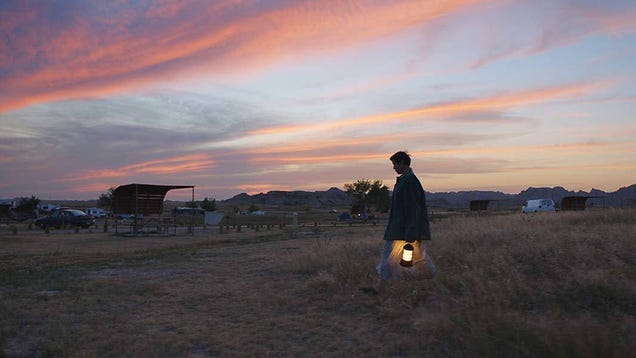 If you've managed to spend the last few weeks dodging the hype over Chloé Zhao's Nomadland, get ready for that side-stepping to become a little harder: After winning the top prize at the Venice Film Festival (the Golden Lion, which is the best award name and best award statuette) a little over a week ago, the film…

Read more...


From Jimmy Kimmel's hosting plans to semi-glamorous red carpet shows, here's everything you need to know about the Emmys.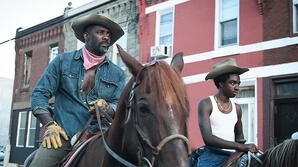 This year's Toronto International Film Festival was really one for the history books. With all of the films being available to watch virtually, this was the first time we've ever covered a film festival from our living room couch. But just because it was a virtual festival doesn't at all mean it wasn't valuable and, ultimately, memorable. Here's a little bit more on just how memorable the virtual 2020 TIFF was. Even though the festival was a virtual one this...

Read More

Read Comments


Netflix film was directed by Fleabag's Harry Bradbeer
Gather round, kiddos, for this review of The Brady-est Brady Bunch TV & Movie Collection will, as never before, attempt to make sense of this unkillable piece of pop culture iconography. Your humble reviewer was in the thick of things when The Brady Bunch, the 1969-74 family sitcom, staked its claim onto the American consciousness, and can offer a bit perspective those generations, just before and since, can't quite reconcile. But before we do that, let's first point out that this compact if unruly boxed DVD set, with a total running time of around 75 hours (!) of material includes with one notable exception just about everything Brady-related one might possibly ever want: the original series; The Brady Kids animated spin-off; The Brady Girls Get Married TV movie and its short-lived sitcom follow-up, The Brady Brides; A Very Brady Christmas, a later TV ...Read the entire review




In 10 Words or LessA charismatic guy, a fascinating life and Hollywood's secretsReviewer's Bias*Hollywood history, good documentaries
LGBTQ documentaries
gossip
hoarding
T...Read the entire review