During weeks holed up in her grandmother's apartment with 10 relatives and eating a restricted diet, Chinese teenager Li Yuxuan says tempers have frayed. Li and her family are among the millions of people across China's Hubei province, epicenter of the coronavirus outbreak, who are subject to official orders to stay at home amid attempts to contain the spread of the disease. Officials and volunteers have sealed off buildings, erected barricades and stepped up surveillance to ensure compliance with the ban on movement, measures that are taking a toll on many in the community.


Some routes are more important than others with airlines making upwards of $1 billion on some key routes alone.


It's up to Xi himself.


As Germany's president expressed his sympathy and shock during a candlelight vigil for nine people killed by an immigrant-hating gunman, a woman called out from the crowd, demanding action, not words. The shooting rampage Wednesday that began at a hookah bar in the Frankfurt suburb of Hanau was Germany's third deadly far-right attack in a matter of months and came at a time when the Alternative for Germany, or AfD, has become the country's first political party in decades to establish itself as a significant force on the extreme right. In the wake of the latest spasm of violence, Chancellor Angela Merkel denounced the "poison" of racism and hatred in Germany, and other politicians similarly condemned the shootings.


A tantalizing question sent to the trial judge left many people wondering if the jurors were nearing a conviction.
An earlier effort to be more inclusive ended up making the Oscars, in some ways, just the opposite
The jury in Harvey Weinstein's sexual assault trial in New York said on Friday they were deadlocked on the most serious criminal charges and suggested they were unanimous on the others leveled against the former Hollywood mogul.

RELATED ARTICLES
US intelligence officials warned Congress that Russia plans to interfere in 2020 Democratic elections and challenges in November, but officials in Moscow are dismissing the allegations as "paranoid" while Washington leaders condemn Donald Trump's reported efforts to dismiss the threat.Following a 13 February briefing to the House Intelligence Committee, the president reportedly berated the national intelligence director for allowing the hearing to take place, which allowed his Democratic impeachment foes to hear testimony about foreign interference similar to the Russian efforts at the centre of an investigation in 2016.


As he premieres his new stadium stage this weekend in Detroit, Garth Brooks is also gearing up for his next album, Fun, which he's...
The cast of Friends is to reunite for a one off special, more than 15 years since the show ended.

RELATED ARTICLES
First Country is a compilation of the best new country songs, videos and albums that dropped this week. There was no shortage of new country songs...

RELATED ARTICLES
As the total number of COVID-19 cases reaches 76,000 globally, here is the latest news on Feb 21.


Bette Midler had some choice words for President Donald Trump, who expressed his grievances on Thursday (Feb. 20) over Parasite winning...
A woman tested positive for the coronavirus but she never became physically ill. Her family members, however, developed fevers.


California is the largest prize in the calculations of any Democratic presidential candidate, and Bernie Sanders has been working the state for months, worrying his rivals. Sanders has been organizing intensively among Latinos and young voters, producing campaign materials in seven languages, going, as one aide said, "where most candidates don't go." Mike Bloomberg has tried to counter Sanders with saturation advertising, including buying time at television stations in Arizona, Nevada and Oregon that also reach California. Pete Buttigieg held three public events in the past week to capitalize on his early state momentum.


The Times's Culture editor has questions. Our critic has answers.
Cases of the coronavirus in South Korea have suddenly tippled. The government says it must now take a different approach.


"Station 19" fans could not get over the "terrible" CGI during Thursday night's episode.


She wrote for New York and Dance magazines, pulling no punches. She was also the author of a number of children's books.
"I found Henry James almost unreadable five or six years ago, and now I love him! Who knows what I might get into next?"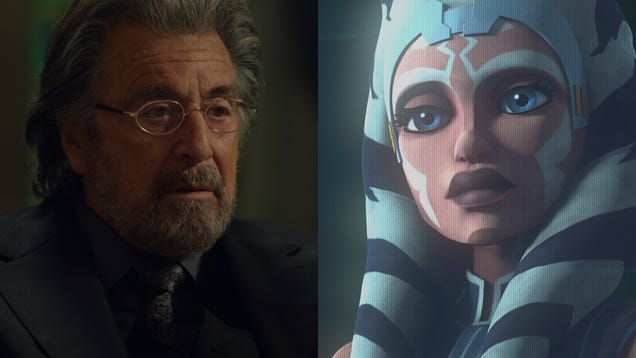 Here's what's happening in the world of television for Friday, February 21, and Saturday, February 22. All times are Eastern.


Read more...


The actor and his impressive beard are getting out the vote to older voters in a new Sanders spot.

RELATED ARTICLES
Fellow students and faculty across state march in solidarity amid call for better pay as cost of living soarsAcross university campuses in California on Friday, students and faculty members marched, chanted and waved signs in support of the graduate students at the University of Santa Cruz who have been waging a months-long strike for a cost-of-living-adjustment amid soaring rents.But despite that widespread support, many of those same Santa Cruz graduate students were readying themselves for the possibility of losing their teaching jobs and being forced to drop out of school.Since December, 233 graduate student instructors and teaching assistants have refused to submit nearly 12,000 grades from the fall quarter. And as of this month, the strike as expanded to include all teaching and grading duties, with research assistants refusing to do additional work.The students are striking for a $1,412-a-month cost-of-living-adjustment, something they say they desperately need amid the towering rents in Santa Cruz and the growing housing crisis in California.Graduate students at UC Santa Cruz currently make $2,434 a month before taxes, but many students "end up spending 50% and oftentimes 60% to 70% of their wages on rent", said Jane Komori, a third-year graduate student studying the history of consciousness. "This cost-of-living-adjustment is what we would require to no longer be rent-burdened. It's nothing extravagant. The median rent for a one-bedroom in Santa Cruz is nearly $3,000. We're not as
After Holland America's MS Westerdam disembarked, a passenger tested positive for coronavirus. Now the CDC says the 83-year-old never had the virus.


Democratic White House hopeful Michael Bloomberg mocked Donald Trump with a giant billboard on the Las Vegas Strip on Friday, fueling their feud as the US president visits the city for a rally. The giant digital billboard is just two miles (three kilometers) down the Strip from Trump's own hotel, where the president is staying while in Las Vegas. Bloomberg is vying for the Democratic nomination to take on Trump at November's election, and has focused his fire on the president rather than candidates from his own party.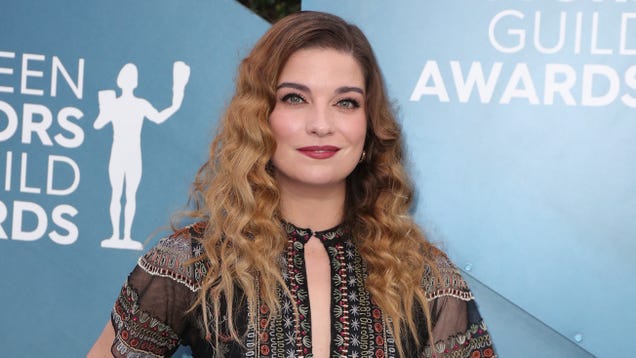 Fresh off six seasons as Schitt's Creek's fabulously evolving Alexis Rose, Annie Murphy is gearing up for a new TV comedy that also almost, but not quite, has a swear in its title. (Albeit one of a decidedly darker bent.) Per Deadline, Murphy has just signed on to star in AMC's upcoming anti-sitcom Kevin Can F***…

Read more...



RELATED ARTICLES
A spokesperson for Princess' parent company Carnival Corp. said the ship will be sprayed with a standard disinfectant after the COVID-19 outbreak.


A once-standout U.S. federal narcotics agent known for spending lavishly on luxury cars and Tiffany jewelry has been arrested on charges of conspiring to launder money with the same Colombian drug cartel he was supposed to be fighting. Jose Irizarry and his wife were arrested Friday at their home near San Juan, Puerto Rico, as part of a 19-count federal indictment that accused the 46-year-old Irizarry of "secretly using his position and his special access to information" to divert millions in drug proceeds from control of the Drug Enforcement Administration. "It's a black eye for the DEA to have one of its own engaged in such a high level of corruption," said Mike Vigil, the DEA's former Chief of International Operations.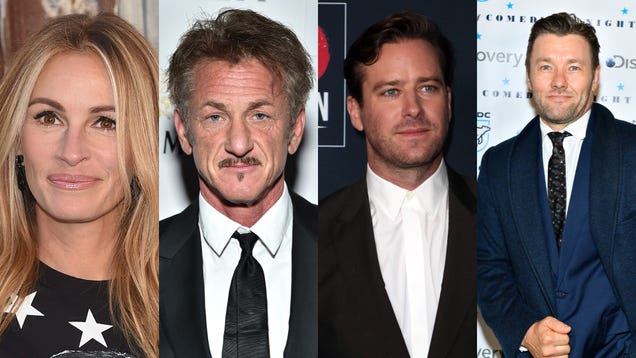 Now that Mr. Robot has concluded, creator Sam Esmail is moving on to his next major project: a star-studded look at the Watergate scandal, per Variety. Sure, there isn't exactly a shortage of Watergate content, but we'd never begrudge the public a bedazzled nugget of political scandal to distract from our current…

Read more...


The jury in Harvey Weinstein's sexual assault trial will resume deliberations on Monday after suggesting they may be nearing a guilty verdict on at least one of the five counts against the former movie producer.
Jurors were sent back to try to reach a unanimous verdict on all charges facing the former movie mogul
Jurors weighing rape and sexual assault charges against Harvey Weinstein asked the judge presiding over the case whether they could be hung on two counts of predatory sexual assault.
Senator Bernie Sanders (I., Vt.) suggested to reporters Friday that a report by the Washington Post that Russia is attempting to boost his campaign was politically motivated.The Post story, which broke Friday afternoon, said that Sanders had been briefed by U.S. officials on apparent Russian efforts to help his campaign, but did not say when the briefing took place. Questioned by reporters later Friday, Sanders said it happened "about a month ago." When asked what he thought of the timing of the Post's story, he said "I'll let you guess how, one day before the Nevada caucus," and cast sarcastic aspersions on the Post. Here's the video: pic.twitter.com/JpOljo2PIE -- Abby D. Phillip (@abbydphillip) February 21, 2020In a statement to the Post, Sanders did not dispute the veracity of the claim that Russia was taking steps to assist his campaign. "My message to Putin is clear: Stay out of American elections, and as president I will make sure that you do," he said. Sanders added that the story could mean that "some of the ugly stuff on the Internet attributed to our campaign may well not be coming from real supporters."Sanders also said during Wednesday's Nevada debate that "it would not shock" him if Russia was interfering in the election.The New York Times reported Thursday that Shelby Pierson, the Intelligence Community official in charge of monitoring election threats, warned House lawmakers in a classified briefing last week that the Russians were attempt
Amanda Eyre Ward's new novel, "The Jetsetters," follows a dysfunctional family out to sea.
Adam Cohen's "Supreme Inequality" shows that for 50 years the decisions of the Supreme Court have favored the wealthy.
The actress, whose FX series returns on March 5, puts "All That Jazz," A Tribe Called Quest and Norman Lear's comedies on her list of must-haves.
The new musical by Neyla Pekarek, former member of The Lumineers, and Karen Hartman, celebrates the true story of a Colorado woman who fought 140 rattlesnakes.

RELATED ARTICLES
"I found Henry James almost unreadable five or six years ago, and now I love him! Who knows what I might get into next?"
"I found Henry James almost unreadable five or six years ago, and now I love him! Who knows what I might get into next?"
"I found Henry James almost unreadable five or six years ago, and now I love him! Who knows what I might get into next?"
The third night of Justin Bieber's takeover of The Late Late Show on Thursday night (Feb. 20) was gross. Not his fault, but seriously gross...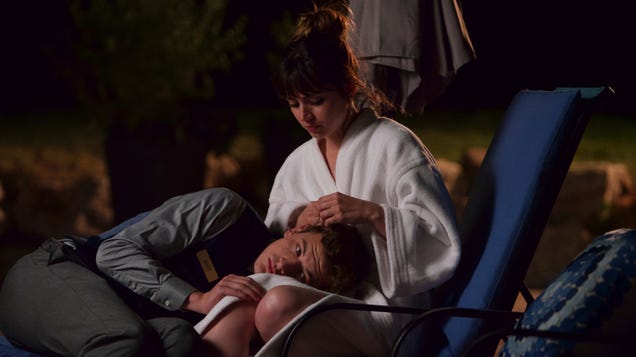 Every once in a while, someone gets lucky right out the gate. But most actors begin their careers doing time in throwaway B-movies and misbegotten programmers. The Night Clerk, for example, must have looked like a great opportunity for a pre-Knives Out Ana de Armas, who only had one big role under her belt—the…

Read more...


In the new drama from Pedro Costa, daylight, and hope, are hard to find.
The latest film from the Dardenne brothers concerns the fate of a 13-year-old under the sway of a radical imam.
Robbie Robertson takes a load off his mind in a documentary about the Band.
The Slow Rush and Changes are dispatches about married life, each from different vantage points.