The presenter's death has prompted calls for people to "be kind" on social media and in the press.
Elton John canceled his two remaining New Zealand shows late Tuesday (Feb. 18) as he continued to suffer from a bout of pneumonia. The shows...
Faye Marie Swetlik was last seen playing in her yard last Monday night before her disappearance. Police found her body days later.


John Oliver kicked off his new season of Last Week Tonight on Sunday by looking at "an issue that has dominated the Democratic primary -- and I'm not talking about why Tom Steyer doesn't look richer" (though he did address that). Mostly, he tackled Medicare-for-all, comparing the "government-funded, single-payer program" proposed by Sens. Bernie Sanders (I-Vt.) and Elizabeth Warren (D-Mass.) with the current U.S. system championed by conservatives and, with various degrees of modifications, other Democratic candidates.Conservatives are right, Oliver conceded, that "America does have one of the best health care systems in the world for rich, famous people. Unfortunately, too many people are born in this country with a terrible pre-existing condition called Not Being Beyonce." For so many Americans, "our system is badly broken," he said, not just the 27.5 million with no insurance but also the nearly 44 million underinsured and at risk for bankruptcy from medical expenses.The current system is a patchwork of private insurance, government programs, and crowdsourcing gambles, Oliver said. "Any solution that might put an end to that is worth at least considering, surely, and to be honest, I personally think there is a lot to be said for Medicare-for-all. So tonight, let's take a look at it: Not the politics of whether it can pass, but what it actually is." He focused on the three main objections: Cost, wait time, and choice."I get that big change is scary -- it is human nature to prefer the de
Forecasters are expecting heavy rains again in parts of the flood-ravaged South, prolonging the misery in neighborhoods surrounded by water. Some of the hardest-hit areas in Mississippi were under a flash flood watch on Tuesday. The National Weather Service said rainfall amounts of up to 2 inches (5 centimeters) — with higher amounts possible in some spots — were expected to fall in a short amount of time in central Mississippi on Tuesday.


As Chinese authorities confirm a hospital director tasked with fighting coronavirus outbreak has died from the virus, here is the latest.


(Bloomberg) -- President Moon Jae-in said the spreading coronavirus is an emergency for South Korea's economy and called for "extraordinary" steps to minimize its impact."An emergency situation warrants an emergency prescription," Moon told his Cabinet on Tuesday, warning that the virus's impact could be bigger and longer-lasting than a 2015 epidemic that killed 38 people in South Korea and hit growth. Back then, the central bank responded with a rate cut and the government enacted a 11.6 trillion won ($9.8 billion) extra budget.Moon's comments came after Bank of Korea Governor Lee Ju-yeol and Finance Minister Hong Nam-ki met last week to discuss responses to the crisis amid growing speculation the BOK could cut rates at next week's meeting.Moon offered no specifics on measures he's considering to protect the economy, only saying that "every kind of step that can be taken by the government" needs to be taken.So far, there have been no deaths in South Korea from the virus, but at least 30 people have been infected and the fallout is threatening to derail the economy's recovery by slamming supply chains and cutting shipments to China, the country's biggest export market.Finance Minister Hong said last week that the government was considering a package of measures to boost exports and domestic consumption in response to the outbreak.Should South Korea decide to draw up an extra budget, it could set aside as much as 15 trillion won, roughly 0.7% of its gross domestic output, Moon Hong-ch
The stage adaptation of the popular BBC series opened February 17.
In Alexis Schaitkin's debut, a woman tries to solve the mystery of her sister's death on the island of "Saint X."
The judge in the Harvey Weinstein rape case on Tuesday warned his lead defense lawyer that she must not talk to the press until the jury has reached a verdict, two days after the attorney wrote an opinion piece in Newsweek magazine about the case.
The show will open in the late fall at the August Wilson African American Cultural Center in downtown Pittsburgh.
Justin Bieber is a man alone, just waiting for a friend in the new visual for "E.T.A." from the singer's Changes album. In the...
(Bloomberg) -- Michael Bloomberg is proposing a financial transactions tax of 0.1% and merging Fannie Mae and Freddie Mac as part of proposal for regulating Wall Street for a financial system "strong enough to weather crises without harming the broader economy or requiring taxpayer bailouts."The former New York mayor said he would work with Congress to introduce the tax on all transactions, including stocks, bonds and payments on derivative contracts, and that it would be phased in gradually starting at 0.02%, according to the proposal released Tuesday. Bloomberg would also support measures such as setting a speed limit for trading.Bloomberg is calling for toughening banking regulations such as restoring the Volcker Rule, setting higher capital requirements at financial institutions, toughening stress tests of the largest financial institutions and increasing scrutiny of institutions such as insurers, the plan said.Under the proposal, Fannie Mae and Freddie Mac would gradually be merged into a single, fully government owned entity "to ensure that taxpayers are fully compensated for the risks they are assuming" and lower-income households are served.(Bloomberg is the founder and majority owner of Bloomberg LP, the parent company of Bloomberg News.)Bloomberg's plan would also restore payday-lending and mandatory arbitration rules at the Consumer Financial Protection Bureau and give the agency jurisdiction over auto lending and credit reporting. It also would create a dedicated corporate crime group at the U.S. Ju
U.S. President Donald Trump on Tuesday called for all cases stemming from Special Counsel Robert Mueller's investigation into Russian interference in the 2016 election to be "thrown out" and suggested he could bring a lawsuit over the matter. Trump made the comments hours before a telephone conference call between lawyers for the president's former adviser, Roger Stone and prosecutors. Stone was convicted on seven counts of lying to the U.S. Congress, obstruction and witness tampering.


Keen Company brings Pearl Cleage's play to the New York stage for the first time since its premiere 25 years ago.
More than 2,000 former Justice Department officials, current federal prosecutors, and federal judges are urgently concerned about Attorney General William Barr's evident politicization of the Justice Department. Even "Trump voters" should be afraid of "Bill Barr's America," a "banana republic where all are subject to the whims of a dictatorial president and his henchmen," Donald Ayer, a former colleague of Barr's and deputy attorney general under President George H.W. Bush, wrote in The Atlantic on Monday. He elaborated on CNN Monday evening.Barr was Ayer's successor as deputy attorney general before starting his first go as attorney general a year later, in 1991. In the 40 years the two men have known each other, Ayer told CNN, Barr has "always had a very strong view that the executive ought to have a great deal of power. I've never known quite how far it would go, and there was never any reason to test it, because when he was attorney general under George H.W. Bush, George H.W. Bush had no interest in being an autocrat. So now we're faced with a situation where Bill Barr has won the job of attorney general under a president who apparently does want to be an autocrat."In The Atlantic, Ayer writes that "it is not too strong to say that Bill Barr is un-American," and he elaborated on CNN. "The reason that I say that he's un-American is because I think it's fair to say, and I think most people would agree with me, that the central tenet of our legal system and our
New York jurors on Tuesday will begin deliberating the fate of former Hollywood producer Harvey Weinstein, who is on trial for rape in a case that has become a milestone for the #MeToo movement.

RELATED ARTICLES
Here is a timeline recounting the highs and lows over 40 years in the life of Harvey Weinstein. Once one of Hollywood's most powerful executives, Weinstein is on trial in New York accused of sexually assaulting former production assistant Mimi Haleyi in 2006 and raping Jessica Mann, a onetime aspiring actress, in 2013.
There's a heavyweight battle brewing on the U.K. albums chart, where new sets from Tame Impala and Justin Bieber are slugging it out...
Iran sentenced eight environmental activists, including an Iranian who reportedly also has British and American citizenship, to prison sentences ranging from four to 10 years on charges of spying for the United States and acting against Iran's national security, the judiciary said Tuesday. According to the judiciary spokesman, Gholamhossein Esmaili, an appeals court issued the final verdicts. Two of the activists, Morad Tahbaz and Niloufar Bayani, got 10 years each and were ordered to return the money they allegedly received from the U.S. government for their services.


The former New York mayor knows his opponents are coming after him at Wednesday's debate in Las Vegas — and he's been preparing for weeks.


An excerpt from "Real Life," by Brandon Taylor
William T. Vollmann's novel "The Lucky Star," part of his "transgender trilogy," is fixated on femininity and the ways it is performed.
In the debut novel "Real Life," a biochemistry Ph.D. candidate confronts the harder lessons of how to be a gay black man in a white world.
Max Hastings's "Operation Chastise" takes a close look at one of the most famous episodes of the war.
The Susan Smith Blackburn Prize-winning play, directed by Lileana Blain-Cruz, opens at Atlantic Theater February 18.
Demi Burnett of "Bachelor" and "Bachelor in Paradise" fame plays a rapid fire round of Shot Clock in the latest episode of Reality Star Showdown.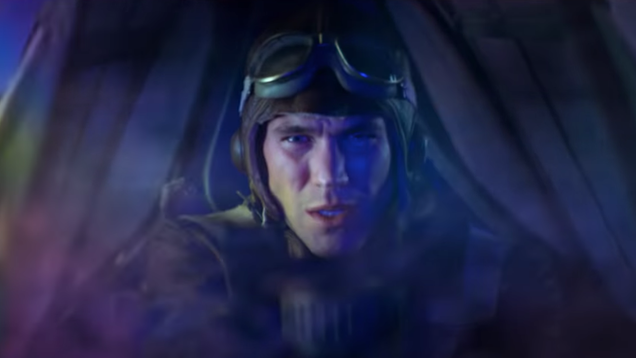 One of the very first series to be announced for Apple TV was Amazing Stories, a revival of Steven Spielberg's beloved '80s NBC series. Today, the nascent streamer—which recently debuted two solid projects in Visible: Out On Television and Mythic Quest: Raven's Banquet—dropped a trailer for the anthology, which tells…

Read more...


An excerpt from 'The Adventurer's Son,' by Roman Dial

RELATED ARTICLES
In his third collection, "Living Weapon," Rowan Ricardo Phillips invokes superheroes and hard-boiled crime to grapple with gun violence, climate change and more.
In "Whistleblower," Susan Fowler, a former software engineer at Uber, describes the harassment she endured while working at the company.
The former Black Sabbath frontman revealed last month that he has Parkinson's disease.
The Apple TV reboot premieres on March 6.
The Arkansas-born writer worked as London bureau chief of the New York Herald Tribune, before returning to his home state and becoming a novelist.
Caroline Flack, 40, who died by suicide on Saturday, hosted "Love Island" from 2015 to 2019.



RELATED ARTICLES
David Mitchell reprises his performance as William Shakespeare at the Gielgud Theatre.
Former national security adviser scant on details about Ukraine, but says he worries 'effort to write history' will be censoredJohn Bolton celebrated Presidents' Day by breaking his silence for the first time since Donald Trump's impeachment trial - speaking of his frustrations and teasing the content of his forthcoming book.But when it came to his former boss, the president's former national security adviser was scant on details, hinting that he is restricted in what he can say.Bolton, who left the White House in September following foreign policy disagreements, was interviewed on stage on Monday night at Duke University in Durham, North Carolina.It was his first public speech since Trump's impeachment trial where - despite repeated appeals by Democrats for him to testify, and Bolton's stated willingness to do so if subpoenaed - he did not speak to Congress.But following the leak of a draft of his unpublished forthcoming memoir, which reportedly described how Trump told him he wanted to delay US military aid to Ukraine until its government agreed to investigate Democrats, including presidential hopeful Joe Biden, his shadow loomed large over proceedings - which ended in Trump's acquittal.Duke did not allow audio recording or livestreaming at the main event. Interviewer Peter Feaver, a professor of political science and public policy at the university, is understood to have told the audience that the restrictions were due to Bolton's contract.But journalists pr
The death of one of Britain's most famous TV stars, "Love Island" host Caroline Flack, has sparked a debate over the behavior of the tabloid press and whether social media companies need to do more to remove toxic content.
A desire for change - but can calls for kindness offer anything more substantial than catharsis?
For those of us who are not Beyonce.
More than 300 U.S. citizens and family members who had been on the Diamond Princess cruise ship were evacuated.


With awards season in the rearview mirror, it's time once again to roll out Ye Olde Dog and Pony Act American Idol. The show is leaner this...
For decades, the Uighur imam was a bedrock of his farming community in China's far west. The database obtained by The Associated Press profiles the internment of 311 individuals with relatives abroad and lists information on more than 2,000 of their relatives, neighbors and friends.


Last September, Taylor Swift previewed songs from her latest album, Lover, for the first time ever at L'Olympia Bruno Coquatrix in Paris. It...

RELATED ARTICLES
Elton John intends to play his remaining shows in New Zealand and Australia, his tour promoters said Monday (Feb. 17), a day after illness caused the...
The Holland America cruise ship nightmare seemed to be over, but things turned when one woman tested positive for coronavirus.


The publicity-shy Mr. Portis earned a modest but devoted readership and accolades as America's "least-known great writer."
There is almost no physical evidence connecting New York real estate heir Robert Durst to the slaying of his best friend in Los Angeles 20 years ago. The slip of paper intended to lead authorities to her lifeless body in December 2000 was penned by Durst. Durst himself has said more than once that only the killer or someone involved in the shooting could have written it.


To make tickets more affordable, many Off-Broadway shows have implemented rush, lottery, and inexpensive ticket policies.
In February 2017, I published a blog post about my experiences with sexual harassment and gender discrimination at Uber, where I had recently left my role as a software engineer. In it, I described a year of employment that began with a sexual proposition from my manager and only grew more demeaning and demoralizing from…
It's official: you guys love his little teeth.
Elton John has pneumonia, and it's unclear if he'll continue what he says is his final world tour.
A woman who played "Russian Stripper No. 2" in 'Hustlers' and a screamo wannabe brought the laughs, but Katy Perry was screaming when another contestant was shockingly let go.


The movie's creators redesigned its title character after an early trailer was ridiculed. That may have helped it avoid disaster.
An excerpt from "The Resisters," by Gish Jen