The 24-year-old star of HBO's "Euphoria" beat out acclaimed actresses like Jennifer Aniston and Laura Linney, becoming the youngest to win best lead actress in a drama.

RELATED ARTICLES
After learning of their Emmy wins from afar, Zendaya, Uzo Aduba, John Oliver and Jeremy Strong spoke to reporters in a virtual pressroom.



RELATED ARTICLES
"Schitt's Creek" and Zendaya make history, Jimmy Kimmel makes the best of a bad situation and several winners deliver politically powerful statements... from their living rooms.



RELATED ARTICLES
The Democratic presidential nominee says it is wrong to replace Justice Ginsburg before the election.



RELATED ARTICLES
The Pop TV comedy made history with its swan song season, earning seven wins during the primetime ceremony,
Monica, Rachel and Phoebe's reunion delighted fans during the virtual Emmys ceremony.
The actress beat the likes of Olivia Colman to her Emmy win, breaking a record in the process.
In the absence of a red carpet, stars made fashion statements with ensembles and hairstyles in support of the movement.


BTS took NPR's Tiny Desk series all the way to South Korea on Monday (Sept. 21) for their hotly anticipated Tiny Desk (Home) concert.

RELATED ARTICLES
The mourning for Ruth Bader Ginsburg has also stirred a long-simmering question: Just whose feminism did she symbolize?
The Old Vic: In Camera series returned with a play by Brian Friel.

RELATED ARTICLES
The husband of a major donor to Boris Johnson's Conservatives has allegedly been secretly funded by a Russian oligarch with links to Vladimir Putin.


Lake Ozark Mayor Gerry Murawski said last week that he didn't expect motorcyclists to wear masks to Bikefest because "that's just the way they are."


One university has doubled the number of women on its computer science degree - but GCSE numbers are falling.


Ramy Youssef, Issa Rae and more explain what was going on off-camera.


In 1966, Ethel Merman returns to the role of Annie Oakley in a Broadway revival of Annie Get Your Gun.
A Wall Street Journal/NBC News poll released Sunday showed Democratic presidential nominee Joe Biden leading President Trump by 8 percentage points, 51 percent to 43 percent, among registered voters — the same margin the poll showed in February, before COVID-19, the economic swoon, the anti-racism protests following George Floyd's death, and all the other craziness of 2020."Simply put: In 2020, the fundamentals of our country have been shaken to our core, while the fundamentals of the election have not," said Democratic pollster Jeff Horwitt, who conducted the survey with Republican Bill McInturff. NBC's Chuck Todd made a smiler point on Sunday's Meet the Press.But one thing has changed: money. Biden and the Democratic National Committee entered September with $466 million in the bank, a cash advantage of $141 million over Trump and the Republican National Committee's $325 million, The New York Times reported Sunday night, citing newly released campaign finance reports. In the spring, Trump and the RNC had a $187 million lead over Biden and the DNC.In August alone, the joint Biden-DNC committee brought in a record $364.5 million while the Trump-RNC committee raised $210 million. The Biden campaign alone raised $212 million and spent $130.3 million; the Trump campaign raised $61.7 million, spent $61.2 million, and added about $900,000 in debt. "Money in the candidate's own committees, as opposed to the political party's account, is the most valuable of fund
Here are the shows, actors and production teams who won at the 72nd Primetime Emmy Awards.
Look at the joy on her face!
The British-French star played Hugo Drax opposite Roger Moore's 007 in the 1979 film Moonraker.
The pandemic forced the Emmy Awards to stage a largely virtual event. Here are the highs and lows of the ceremony.
Neil Young has announced that The Archives Vol. II: 1972-1976 will be released on Nov. 20 and the 10-disc collection will include a vintage live albums recorded in London and Japan.
Premiering September 21 and starring Kim Cattrall, Corey Cott, Aaron Lazar, Steve Harris, and more, the Fox drama makes for can't-miss fall TV.
Relive your Renthead days, return to the Bee, sate your sweet tooth with show tunes, and more.
Take it from me, a lifelong leftist protester: Voting is not futile even if revolution is not on the ballot. A win is a chance to fight for reforms.


This chronicle of a super-rich televangelist family offers an ideal mix of self-aware sudsiness and addictive drama
The Walther PPK handgun used in A View to Kill was one of the four deactivated weapons stolen.
The United States is losing on average over 800 people a day to the virus - compared with fewer than 15 a day on average in Australia, Canada, Germany, Israel, Italy and the United Kingdom. Although new cases are down about 50% from the peak in July, the United States is still reporting on average nearly 40,000 new infections a day - the highest number in the developed world. Top U.S. infectious disease expert Dr. Anthony Fauci has said he would like to see new cases below 10,000 per day before flu season starts in October.


The presidents of Lithuania, Poland and Romania will ask European Union leaders at a summit later this week to offer a support package for Belarus if the country holds a democratic election. The proposed package would include a favourable trade regime with the EU, visa-free travel and support in negotiations to enter the World Trade Organization, according to the statement from the three presidents to the EU leaders seen by Reuters.


More than 130 Confederate monuments and other historic statues were taken down across three dozen states amid a wave of protests and calls for racial justice over the past four months.


In its sixth and final season, the quirky Canadian comedy pulled off a sweep, taking home seven primetime awards and nine Emmys in all.
King took the Primetime Emmy for Outstanding Lead Actress in a Limited Series or Movie for "Watchmen" on Sunday.



RELATED ARTICLES
"We're witnessing a 'Schittskrieg,'" Emmy host Jimmy Kimmel quipped when Schitt's Creek swept the comedy categories at the 72nd annual Emmy Awards on Sunday (Sept. 20). Schitt's Creek won nine awards, setting a new record for the most Emmys ever won by a comedy series in a single season.
Yay, David!

RELATED ARTICLES
The actor won Outstanding Supporting Actor in a Limited Series
Chi Chi DeVayne, who competed in both season 8 of RuPaul's Drag Race and season 3 of RuPaul's Drag Race: All Stars, died in August



RELATED ARTICLES
It's happening! NPR announced on Sunday (Sept. 20) that K-pop superstars BTS will be doing a Tiny Desk Concert -- and soon.
Adrienne Warren, Rob McClure, Gavin Creel, and dozens more Broadway stars are part of the festivities this year.

RELATED ARTICLES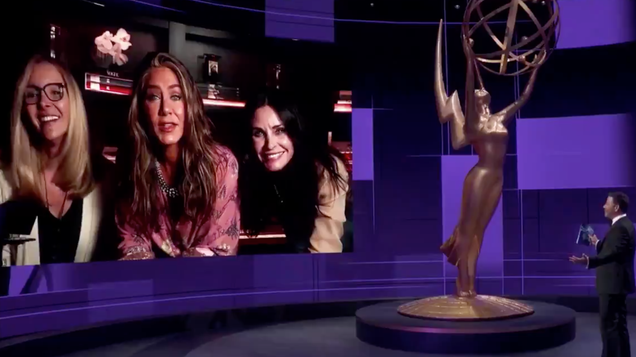 The 2020 Emmy Awards ceremony was full of what you might call "little bits," which is to say, small comedy routines designed to pad out a small chunk of the time that would normally be taken up by, well, people walking on to or off of the stage to present/accept awards, which didn't happen this year with all of the…

Read more...


"Black-ish" star and nine-time Emmy nominee Anthony Anderson took the stage at the 72nd Emmy Awards to present the award for outstanding limited series, and took the opportunity to make a statement about Black Lives Matter and representation in Hollywood. "Before we announce the nominees, I have a few things I'd like to say," Anderson […]


Jason Bateman also made a cameo.


She passed away on Friday at 87 years old.


The first trailer for Disney 's WandaVision series draws stark contrast between the titular Marvel heroes' idyllic (and imagined?) sitcom life with ominous threats they must face, together. Previously, the series starring the MCU's Elizabeth Olsen and Paul Bettany as Wanda Maximoff and Vision was targeted for a Spring 2021 release. It is now set for […]


Christina Aguilera has honored late Supreme Court Justice Ruth Bader Ginsburg in a message to her fans.

RELATED ARTICLES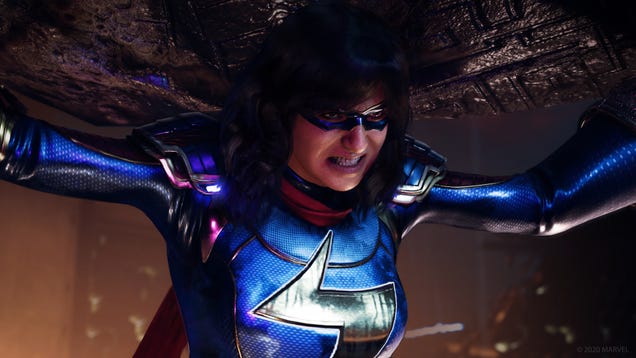 At the start of this pandemic, one of the fun ways we were able to brighten up the then-nascent darkness that was consuming our lives was by pointing out that Bad Boys For Life—by virtue of its somewhat surprising success before theaters were shut down—was the biggest movie of the year by default. Surely it would…

Read more...


Lake Ozark Mayor Gerry Murawski said last week that he didn't expect motorcyclists to wear masks to Bikefest because "that's just the way they are."


The remarks came as President Trump promised to nominate a woman to the Supreme Court to replace Ruth Bader Ginsburg, who died Friday.


Congrats to the rich white TV families of the world.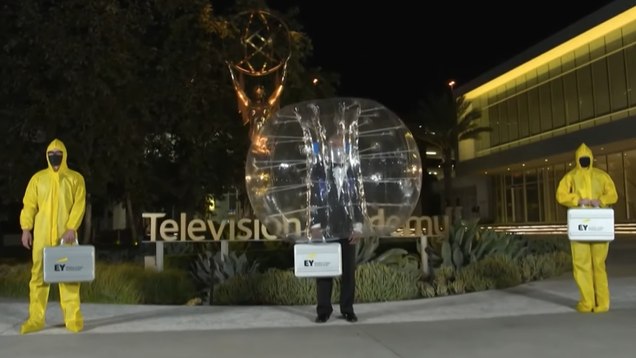 We knew the 2020 Primetime Emmy Awards were going to be different, with celebrities basically Zooming into the show from all over the globe on Sunday. Telecast producers anticipated designer pajamas and outlandish at-home moments, and it's fair to say their expectations were exceeded. It all puts The A.V. Club's Emmys…

Read more...


Meet the Dick Van Dyke and Mary Tyler Moore of the MCU.
The first week of autumn offers plenty of musical events to keep you rockin' on your couch. See what's livestreaming the week of Sept. 21.
The signs had been displayed over the summer by a political action committee called "Arizona Republicans Who Believe In Treating Others With Respect."


Conspiracy theories connected to QAnon, which experts have called a "digital cult" due to its religious qualities, are spreading. Don't be fooled.


The high of Anna and Maya's onstage disaster-turned-triumph quickly gives way to a bleak — and perfectly teenage — ending.
In 2008, the CIA sent a team of four operators on a spy mission targeting China. None came back. Internally, the CIA officers blamed the mission failure and deaths of four of their men on Bob Kandra, the Special Activities Division chief at the time.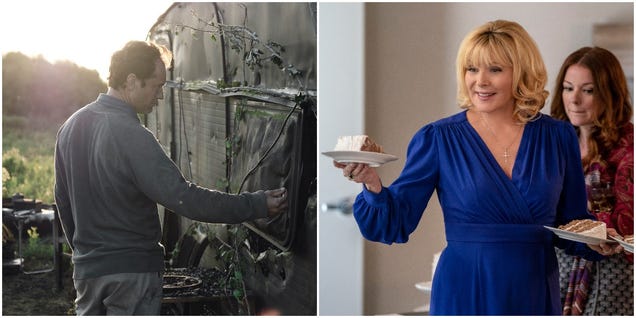 Here's what's happening in the world of television for Monday, September 21. All times are Eastern.


Read more...


Maya and Anna will get over this incident eventually, but they'll never get over patriarchy in general.
Over a dozen Broadway stars are participating in the 2020 edition of the event September 20.
ABC has canceled "Stumptown" despite previously renewing the show for a second season. According to an individual with knowledge of the situation, due to timing and scheduling needs for the current season that have been impacted by the ongoing coronavirus pandemic, ABC opted not to move forward with the second season as planned. Studio ABC […]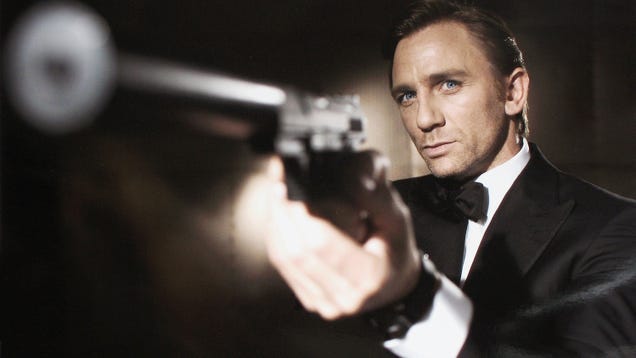 When it comes to drinking alcohol, there's nothing more annoying than a person who thinks they know everything about their drink of choice, or at least is trying very hard to give off that appearance. Think about the guy who judgmentally insists on drinking only the hoppiest of IPAs or who yells at you for putting ice…

Read more...