His widow accepted the award on his behalf for his role in "Ma Rainey's Black Bottom." "The Crown" and "The Queen's Gambit" each had a big night in the TV awards.

RELATED ARTICLES
"Io Sì (Seen)" from the Sophia Loren-starring Netflix film The Life Ahead nabbed best original song at the Golden Globes.
Tina Fey and Amy Poehler are hosting the year's first major film and TV awards ceremony.
As expected, Diane Warren and the team of Trent Reznor. Atticus Ross and Jon Batiste won Golden Globes for best original song and best original score, respectively. That makes them front-runners to win the Oscars in those categories, but it's not a done deal.
From opposite coasts, their split-screen opening of the Golden Globes took on the turn to streaming in the pandemic.

RELATED ARTICLES
Here are the winning films, TV shows, actors and production teams at the 2021 Golden Globe Awards.
Accepting the award for best supporting actor in a film for his role in "Judas and the Black Messiah," his remote speech was initially muted.
Coming 2 America, Back to the Future, Rushmore, and more.
"Getting chubbos with the guys, that was my only plan."
From 'Coming 2 America' to 'Back to the Future'

RELATED ARTICLES
Daniel Kaluuya won for his performance as the Black Panther leader Fred Hampton in "Judas and the Black Messiah," while Chadwick Boseman was awarded a posthumous Globe for his role in "Ma Rainey's Black Bottom."
The Hollywood awards season started in earnest with a socially distanced show hosted by Tina Fey and Amy Poehler. Black actors took the first two trophies.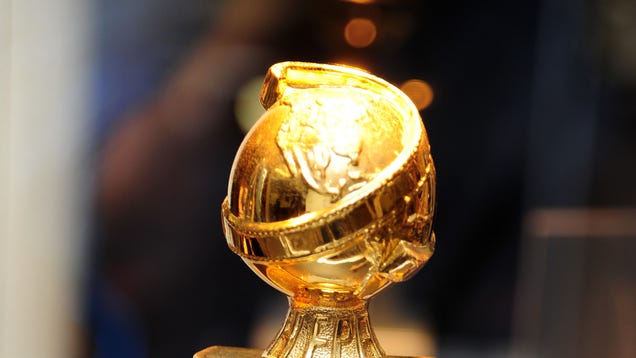 Everything is weird all the time these days, and the Golden Globes are always a weird awards show (TV and movies and a secret society of international movie bloggers?!), so the 2021 Golden Globes ceremony was destined to be an especially weird night of dancing around various controversies and social issues, handing…

Read more...



RELATED ARTICLES
Dionne Warwick was once again the focus of a hilarious talk show sketch on 'Saturday Night Live,' this time featuring awkward interviews with The Weeknd, Nick Jonas, Dua Lipa and more.

RELATED ARTICLES
The winner of the Cecil B. DeMille Award for lifetime achievement cited "I May Destroy You" and other productions that "deepened my empathy for what being Black has meant."
Seven months after the shocking discovery of Woody Allen's relationship with Soon-Yi Previn, he was accused of sexually abusing Dylan Farrow.
a.k.a. Maya Rudolph and Kenan Thompson.
From Gerard Way to Liz Phair and beyond, here are the livestreams and virtual concerts to watch the week of March 1-7.
Nick Jonas premiered new songs 'Spaceman' and 'This Is Heaven' while pulling double duty as host and musical guest Feb. 27 on 'Saturday Night Live.'
Today's birthdays include Zero Mostel, Tommy Tune, and Bernadette Peters.
T.J. Osborne is feeling the love after coming out as gay earlier this month.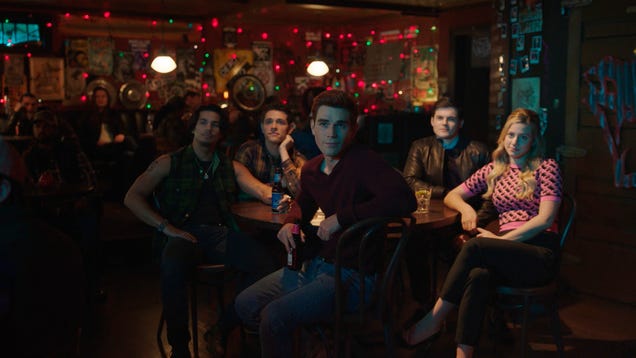 Now that our (former) teen heroes of Riverdale are settled back into their lives in the (former) Town With Pep, the show's fifth season begins to set the table for the mysteries to come. There are skeevy truckers, estranged husbands, mothmen aliens, a conniving school secretary, and so much more in the latest episode,…

Read more...


What Harry thinks of The Crown, what Queen got Archie for Christmas, and other key information.
Here's how to watch the D'Angelo & Friends Verzuz showdown on Saturday night.
Following two Hellboy movies from Guillermo del Toro, the demonic but heroic comic book character is getting a cinematic reboot with more involvement from creator Mike Mignola this time around. Titled Hellboy, this version will feature a much darker tone and is expected to hit theaters in just a few months.  While we wait for it to hit theaters, here's a recap of everything we know about the movie: Who is taking over the property from del Toro? Neil Marshall, who you may know from the horror movie The Descent and episodes of Game of Thrones, is directing the reboot, which is aiming for an R-rating, from a script by Hellboy creator Mike Mignola along with Andrew Cosby, Christopher Golden and Aron Coleite.  Who is the new Hellboy? David Harbour...
Read More


Lindsey Buckingham, the guitar virtuoso whose prolific songwriting and precision fretwork helped launch Fleetwood Mac into the rock stratosphere as one of the best-selling acts in history, is reportedly out of the group. Rolling Stone and Variety confirmed the departure Monday afternoon, saying that the 68-year-old was, in fact, fired.

Representatives for the band did not immediately respond to PEOPLE's request for comment.

The news comes on the eve of a planned global tour for Fleetwood Mac. TMZ reports that, Mike Campbell — formerly of Tom Petty and the Heartbreakers — and Neil Finn will handle guitar duties on the trek. "Lindsey Buckingham will not be performing with the band on this tour," a source close to Fleetwood Mac told the outlet in a statement. "The band wishes Lindsey all the best."

Rolling Stone received a statement from Mick Fleetwood, the group's co-namesake and drummer, expanding on the change. "Fleetwood Mac has always been about an amazing collection of songs that are performed with a unique blend of talents," drummer and founding member Mick Fleetwood told the publication. "We jammed with Mike and Neil and the chemistry really worked and let the band realize that this is the right combination to go forward with in Fleetwood Mac style. We know we have something new, yet it's got the unmistakable Mac sound."

Finn spoke out about the new rol