With "The Old Guard" on Netflix, the director of "Love & Basketball" becomes the first Black woman to make a comic-book film: "We don't get the assumption we can do it, so we have to prove we can."
Legendary football coach Lou Holtz appeared on "The Ingraham Angle" to discuss the impact that the coronavirus is having on college athletics.



RELATED ARTICLES
Naya Rivera was reported missing after going on a boating trip with her four-year-old son.

RELATED ARTICLES
In their new book, "Big Friendship," Aminatou Sow and Ann Friedman make the case that platonic relationships deserve as much effort and tending as romantic ones.
Record deaths in Sunbelt states contradict Trump's claims, and positivity rates are on the rise across the country.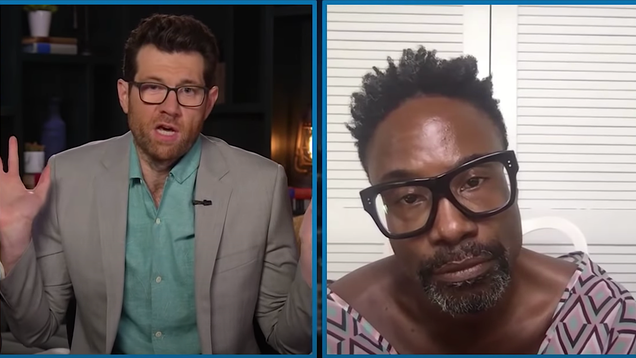 "I'm 50 years old, I don't do that," is how Emmy-winning Pose star Billy Porter explained his approach to letting social media controversy dampen his signature sunny disposition. Porter was telling guest Jimmy Kimmel Live host Billy Eichner about doing an "addendum" to his widely-shared Instagram video wherein he…

Read more...


Eminem and Kid Cudi get a lot off their chests in the "Adventures of Moon Man & Slim Shady," their fiery first collaboration.

RELATED ARTICLES
A new documentary series follows Amy Schumer during a busy pregnancy. And a weird romantic comedy hits Hulu.
The latest episode of #ConductorCam honors the Black Lives Matter movement.

RELATED ARTICLES
A rundown of new hires and promotions across the music business, including at BBC Radio 6, Peloton and Artist Partner Group.

RELATED ARTICLES
A rare meteotsunami formed in the Chesapeake Bay as thunderstorms rolled through Maryland Monday night. According the The National Weather Service's Mt. Holly bureau the tsunami formed near Tolchester Beach in Kent County. Katie Johnston reports.


Mayor Bill de Blasio has canceled all large events in New York City through September, but will continue to allow Black Lives Matter protests in the city, he said."This is a historic moment of change. We have to respect that but also say to people the kinds of gatherings we're used to, the parades, the fairs — we just can't have that while we're focusing on health right now," de Blasio said during a CNN appearance Thursday night.While other areas, including Los Angeles, Seattle, and Miami-Dade County, Fla., have said protests in their cities may have contributed to the spread of the virus, New York has denied experiencing any surge in cases after weeks of protests sparked by the death of George Floyd in Minneapolis police custody. "Based on our health indicators, which measure hospital admissions, number of people in ICU and percentage of New Yorkers testing positive, we have seen no indication of an uptick in cases," Avery Cohen, de Blasio's deputy press secretary, told Fox News.Coronavirus cases in the city have been declining for weeks after spiking in mid-April. There have been 32,283 deaths in New York, more than any other state. The rule cancels street fairs, outdoor concerts, parades, and other big events, including the West Indian American Day Carnival in Brooklyn Labor Day weekend, the Dominican Day Parade in midtown Manhattan, and the San Gennaro festival in Little Italy.While religious events and press conferences will also be exempt from the ban, the city will deny all permits for s
A Swedish court on Friday found a former ambassador to China not guilty of exceeding her authority in dealings with a foreign power in connection with a meeting aimed at helping free bookseller Gui Minhai. The envoy, Anna Lindstedt, was replaced in the post after she took part in the meeting in Stockholm in January 2019. The Swedish foreign ministry said it had not authorized the meeting and that she acted against Swedish policy by taking part.


The rapper, whose debut album was released this month, was killed in a suspected robbery in February.
It has been a long time since Caine, Bronson, Angus and Wendell, aka, 'The Chain Breakers', escaped the torturous Vietnamese POW camp. They now find themselves sharing a new prison, The Hogan Hills Retirement Home for Returned Veterans. Each of the boys has an unrealised dream they want to achieve before it's too late. So, once again they band together to devise a plan to escape this new hell. But the rules of engagement have changed, in fact, they can't even remember what they were and that's half the problem.Rated: Not RatedRelease Date: Jul 10, 2020
The Democrat promises a jobs boom, savaging President Trump's record on the economy and Covid-19.


The concert, filmed in 2009 at Broadway's Minskoff Theatre, streams on Playbill to benefit Broadway Cares/Equity Fights AIDS.
Nine months ago he was burned by corrosive liquid hurled during anti-government protests, but Hong Kong police officer Ling says he has no regrets and remains devoted to being a law enforcer. Officers like Ling have formed the spear tip of Beijing's pushback against huge and often violent pro-democracy protests in the restless finance hub. Now the police have been given expanded powers under a sweeping new national security law imposed by Beijing that aims to crush the democracy movement once and for all.


Four plays and a one-night-only concert were streamed on Playbill: Boys in the Band sequel The Men From the Boys, Brave Smiles...Another Lesbian Tragedy, one in two, Masculinity Max, and the Pride Spectacular.

RELATED ARTICLES
New York's mayor joined activists on Thursday to paint "Black Lives Matter" in giant yellow letters on the city's exclusive Fifth Avenue in front of Trump Tower, once the crown jewel in President Donald Trump's property empire. As doormen at the luxury apartment building's shiny gold doorstep watched, Mayor Bill de Blasio and his wife, along with Reverend Al Sharpton, who eulogized George Floyd in Minneapolis in early June, joined dozens of mask-wearing people pushing paint rollers to create the block-long mural.



RELATED ARTICLES
"We're presuming that an accident happened and we're presuming she drowned in the lake," said Ventura County Sheriff Deputy Chris Dyer.
An Arizona teacher is dead after contracting COVID-19. Two others tested positive after teaching in the same classroom. They hope schools stay closed.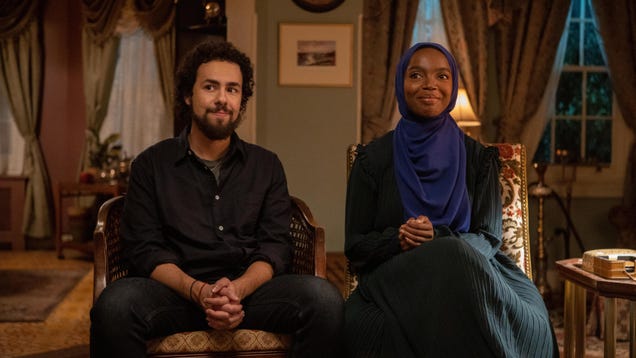 And now for a little good (perhaps great) news: Hulu has just renewed Ramy for a third season. Per a recent release, Hulu has granted Golden Globe winner Ramy Youssef's widely beloved dramedy another 10-episode turn. Youssef writes for and stars in the Peabody-winning series while also serving as the show's executive…

Read more...



RELATED ARTICLES
Under mounting pressure from scientists, the World Health Organization allowed that the coronavirus might float in the air and issued new guidelines recommending people avoid enclosed spaces with poor ventilation.


Authorities believe Rivera "drowned in what appears to be a tragic accident" while out with her 4-year-old son
A man who flies a Nazi flag on the back of his car to show his opposition to Black Lives Matter protests and gay people, claims he was attacked last month because of it.Jesus Seineke, who lives in Alpine, San Diego, flies a Nazi flag on the back of his SUV when he drives around his local area.


With Naya Rivera missing and presumed dead, people are talking about how several 'Glee' cast members have been plagued by scandal, drama and misfortune.


Andy Samberg and Cristin Milioti star in a fresh and funny comedy that might remind you of something you saw before.
More than five months after revealing "The Crown" will end after season five, Netflix has said its hit show about Britain's Royal Family will, in fact, extend to a sixth season that will take the series into the early 2000s. The streaming giant announced the change of plans on Twitter on Thursday, highlighting that creator […]


Sheriff's officials launched a boat and helicopter search Wednesday afternoon
The Big Ten will limit its fall schedule to only conference games. the CDC pushed back on changes to its school guidelines. Latest COVID-19 news.


The justices decide an eastern swathe of the state should be recognised as part of a reservation.


Wearing masks and plastic gloves, Singaporeans voted Friday in a general election that is expected to return Prime Minister Lee Hsien Loong's long-governing party to power. Senior citizens were the first to cast ballots at 1,100 polling stations across the city-state, with strict safety measures in place for Southeast Asia's first national election since the coronavirus pandemic began. The health crisis and concerns over an economic recession will likely cause voters to opt for stability under Lee's People's Action Party.


The Rolling Stones' fans can't get enough of Goats Head Soup, the U.K. rockers' classic 1973 album that hit No. 1 on the Billboard 200, so they're serving it up again.
A federal appeals court on Thursday cleared the way for prosecutors to seek longer prison sentences for a founder and supervisory pharmacist of a Massachusetts compounding pharmacy whose tainted drugs sparked a deadly fungal meningitis outbreak in 2012. The 1st U.S. Circuit Court of Appeals in Boston upheld the racketeering and fraud convictions of Barry Cadden, New England Compounding Center's ex-president, and Glenn Chin, its former supervisory pharmacist.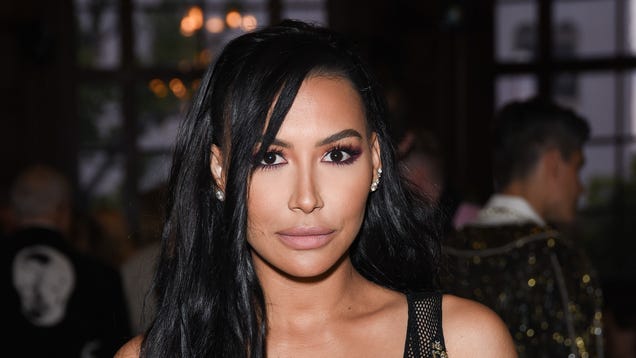 Glee star Naya Rivera is presumed dead after her 4-year-old son, Josey, was found alone on the boat they'd rented. According to multiple reports, the actress rented a pontoon at Lake Piru in Ventura County, Calif., on Wednesday and spent the day swimming with her son. When she was late returning the boat, staff at…

Read more...


Retail locations shuttered during lockdowns, so the company spruced up hundreds of its stores as the first step in a bigger plan.
The 20-year-old Brooklyn rapper was killed at a home in Los Angeles, but police are still looking for a motive and suspects.
When Reid debuts her new show, she will become the only Black woman to host a daily prime-time cable news program
The female soldier has become the first to don the Green Beret worn by the Army's elite Special Forces.


"A trillion dollars is OK, that's an interesting starting point," she says.


There was too much royal drama in the '90s to fit into a single final season of the Netflix hit.
U.S. Army Special Operations Command would not identify the soldier, but confirmed that she graduated.


The new cases could impact the fall semester.


How can you get your cultural fix when many arts institutions remain closed? Our writers offer suggestions for what to listen to and watch.
Many dance films of recent months have been films by necessity, but the ones in this festival are films by design, for better and worse.
Get ready for a peek into "The Adventures of Moon Man and Slim Shady."
My Chemical Romance's Gerard Way soundtracks the end of the world with his solo single "Here Comes The End" for Netflix's second season of The Umbrella Academy.
Say goodbye, witches: "Chilling Adventures of Sabrina" will end with its upcoming fourth season, Netflix said Wednesday.The final chapter of the Kiernan Shipka-led drama will launch later this year, "with a spooky, sexy & supernatural series finale — but not before Sabrina Spellman reveals a few more tricks up her retro-chic sleeve."Per Netflix, "Over the course of Part 4's eight episodes, The Eldritch Terrors will descend upon Greendale. The coven must fight each terrifying threat one-by-one (The Weird, The Returned, The Darkness to name a few), all leading up to…The Void, which is the End of All Things. As the witches wage war, with the help of The Fright Club, Nick begins to slowly earn his way back into Sabrina's heart, but will it be too late?"Also Read: 'Sabrina' Boss Says Season 4 Will Be a 'Demonic' Version of 'The Crown' With an 'HP Lovecraft Vibe'"Chilling Adventures of Sabrina" stars Shipka, Miranda Otto, Richard Coyle, Ross Lynch, Lucy Davis, Chance Perdomo, Michelle Gomez, Jaz Sinclair, Lachlan Watson, Gavin Leatherwood, Tati Gabrielle, Adeline Rudolph and Abigail Cowen."Sabrina," which received an initial two-season order at Netflix, debuted in October 2018. Two months later, the show was renewed for Seasons 3 and 4. The second season premiered in April 2019 and the third dropped back in January."Working on 'Chilling Adventures of Sabrina' has been an incredible honor from Day One," showrunner Roberto Aguirre-Sacasa said in a statement. "The cast, beginning with Kiernan as ev
Our culture writers offer suggestions for celebrating Independence Day, and what to watch or listen to without leaving your home.
Instead of car radio, people calling on digital assistants like Amazon's Alexa and Apple's Siri to fire up some music while they cook.