Even as it mourned the death of Supreme Court Justice Ruth Bader Ginsburg, officials in Washington began contemplating her replacement on the court.


Billboard editors highlight the latest news buzz in Latin music every week. Here's what happened in the Latin music world this week!
The Supreme Court justice, who died on Friday at 87, was a celebrated pop culture figure late in her life, and the subject of two films.
Police say incident is 'tragedy of epic proportions'


Ethiopia has filed terrorism charges against a prominent media mogul and opposition politician from the Oromo ethnic group, Jawar Mohammed, the attorney general's office said on Saturday. Jawar, founder of the Oromiya Media Network and a member of the Oromo Federalist Congress party, was arrested in June amid the widespread unrest that followed the assassination of popular Oromo musician Haacaaluu Hundeessaa.


In a region already reeling from wildfires and smoke-filled skies, a magnitude 4.6 earthquake jolted Southern California.


Witnesses say birds display unusual behavior before their deaths, including becoming lethargic or fearless when humans approached them.


The head of the Russian space agency Roscosmos, Dmitry Rogozin, also said the country plans to send its own mission to Venus.


The chief of Iran's paramilitary Revolutionary Guard threatened Saturday to go after everyone who had a role in a top general's January killing during a U.S. drone strike in Iraq. U.S. President Donald Trump warned this week that Washington would harshly respond to any Iranian attempts to take revenge for the death of Gen. Qassem Soleimani, tweeting that "if they hit us in any way, any form, written instructions already done we're going to hit them 1000 times harder." The president's warning came in response to a report that Iran was plotting to assassinate the U.S. ambassador to South Africa in retaliation for Soleimani's killing at Baghdad's airport at the beginning of the year.


In 2008, CIA operative Stephen Stanek faced a decision: cancel the operation he was running or go forward with it — as a hurricane barreled through the Philippines with a projection to veer north and miss his team's area of operation.


Publishing is becoming a winner-take-all game. Nobody dominates it like Madeline McIntosh and Penguin Random House.
Homes were destroyed Friday by an unrelenting wildfire that reached a Mojave Desert community and was still growing on several fronts after burning for nearly two weeks in mountains northeast of Los Angeles. Officials were investigating the death of a firefighter on the lines of another Southern California wildfire that erupted earlier this month from a smoke-generating pyrotechnic device used by a couple to reveal their baby's gender. The death occurred Thursday in San Bernardino National Forest as crews battled the El Dorado Fire about 75 miles (120 kilometers) east of LA, the U.S. Forest Service said in a statement.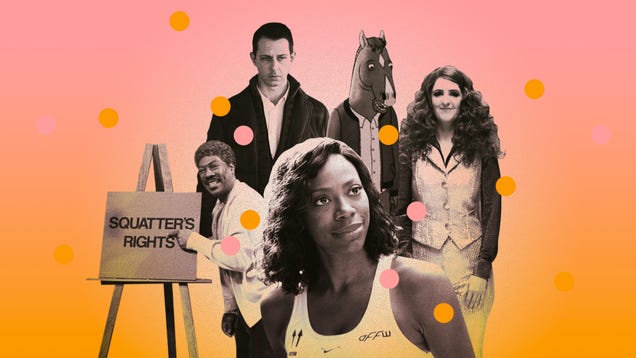 The 72nd Primetime Emmy Awards are Sunday, with Watchmen and Succession leading all shows with 11 and 10 nominations, respectively. In anticipation of the ceremony, we're asking:

Read more...


These four thrillers may be gussied up with future settings, but the problems they confront are rooted in today's world.
Play-PerView presents the digital reading of the play.
An American family moves to 1980s London and experience domestic anarchy in the U.K. in 'Marcy Martha May Marlene' writer-director Sean Durkin's blistering domestic nightmare

RELATED ARTICLES
Keith Urban, Luke Combs and more release new music today

RELATED ARTICLES
Mitch McConnell vowed to hold a vote on a replacement for Ruth Bader Ginsburg, but the big question is whether he has the votes to confirm a Supreme Court Justice only six weeks before the presidential election. 


The Supreme Court justice passed away Friday following a battle with cancer.
He wrote the 1986 novel that inspired the Oscar-winning film starring Tom Hanks. Another book was a finalist for a Pulitzer.
Decades have been spent teaching about the Holocaust—but have Americans been learning?


His book was made into the hugely successful Oscar-winning 1994 film starring Tom Hanks.
Take a look at all of the week's biggest music happenings below.
The filmmaker seems to acknowledge the world has changed in this light tale of a director (Wallace Shawn) at a European film festival.
The director Antonio Campos narrates a look at his period drama featuring Holland and Robert Pattinson.
Texas politician denied earlier this week he wants to serve on Supreme Court


The actor's lawyer dismisses the charges as politically motivated at a court hearing in Los Angeles.
A visual guide to the wildfires ravaging California, Oregon and other western states.


Mariah Carey and Megan Rapinoe tell all in new memoirs, Don DeLillo and Bryan Washington release new fiction, and more fall books to look forward to.        

RELATED ARTICLES

To better understand and appreciate the life of the late Supreme Court Justice, look to one of these books written by or about Ruth Bader Ginsburg.       

RELATED ARTICLES
With the virtual Emmys upon us, Yahoo Entertainment talked to several industry professionals and awards experts to gauge what the Oscars, Grammys and Golden Globes could look like in 2021 and beyond.


A police chief's comments spark an unprecedented backlash after a woman was raped in front of her children.


He chronicled Stalin's tyrannies and the collapse of the Soviet Union, and he was an enthusiastic admirer of Mikhail Gorbachev.
Viewers of ABC's telecast of the 72nd Primetime Emmy Awards on Sunday night (Sept. 20) will see a powerful PSA that challenges the TV industry to do more to bring about diverse, inclusive representation.
Over recent days, officials from the U.S. Space Force and the Office of the Director of National Intelligence briefed congressional committees on an "uptick" in Russian military activity in space targeting U.S. defense and intelligence satellites.


The iconic villain from 'One Flew Over the Cuckoo's Nest' gets a new origin story starring Sarah Paulson
Seth Rudetsky and James Wesley's daily series benefits The Actors Fund.
You can bet on these predictions … probably!
From Jimmy Kimmel's hosting plans to semi-glamorous red carpet shows, here's everything you need to know about the Emmys.


A smart sitcom set during the Troubles in Northern Ireland, its characters are richly detailed, its understanding of teenage awkwardness profound.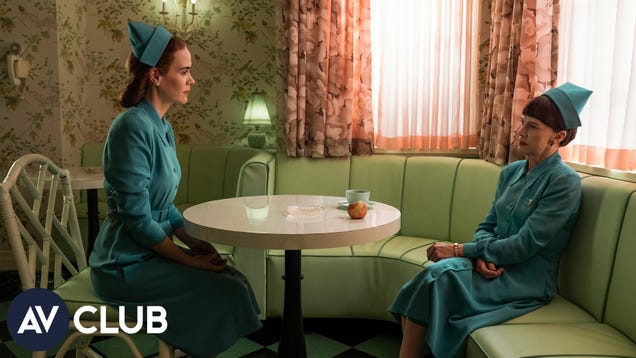 In Ryan Murphy's new Netflix series, Sarah Paulson plays Nurse Mildred Ratched, a dour figure audiences first met via Ken Kesey's novel One Flew Over The Cuckoo's Nest. In that book and the subsequent film adaptation, Ratched was older and more vindictive, but also a bit one note. Audiences didn't get to know where…

Read more...


Adult animated series Harley Quinn has been renewed for a third season -- but not on DC Universe. The third season will premiere on HBO Max with the announcement Friday that DC Universe is moving out of scripted original series and will transition solely to comic book subscription service DC Universe Infinite. DC Universe Infinite […]


Nurse Mildred gets a backstory in the Once Flew Over the Cuckoo's Nest prequel from Ryan Murphy.
The DC Universe streaming service is pivoting to digital comics, and its original TV series are moving to HBO Max.


Fiction contenders include Brit Bennett, the author of "The Vanishing Half"; Randall Kenan, a beloved writer who died in August; and Douglas Stuart, a debut novelist who is also a Booker Prize finalist.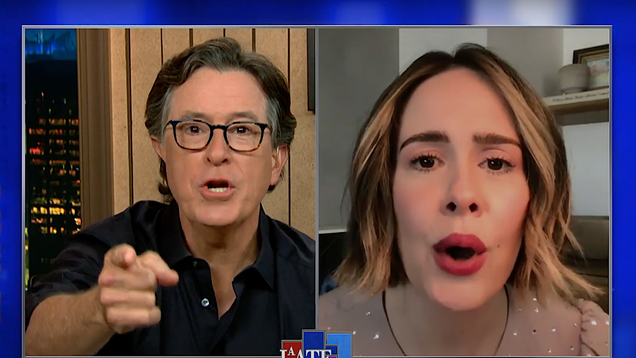 For someone who's become the go-to actor for outsized, mesmerizingly intense TV villainy, Sarah Paulson is one big goof. "No!!," she boomed into her computer camera in mock dudgeon when Late Show host Stephen Colbert asked if Paulson was Emmy-nominated for her role as fictional conservative woman (who hates the…

Read more...


Margaret (Alexandra Daddario) finds herself in the glittering labyrinth of Tokyo by night and as a respected english teacher of a Japanese flight attendant academy by day. With little life direction, Margaret searches for meaning with fellow ex-pats (Carice Van Houten) in a Japanese dive bar, drinking to remember to forget and losing herself in love hotel encounters with men who satisfy a fleeting craving. When Margaret crosses paths with a dashing Yakuza, Kazu (Takehiro Hira), she falls in love with him despite the danger and tradition that hinders their chances of being together. We follow Margaret through the dark and light of love and what it means to find oneself abroad with a youthful abandon. Helmed by award winning director William Olsson (Reliance), and written by Catherine Hanrahan, Adapted from her acclaimed novel; Lost Girls and Love Hotels.Rated: RRelease Date: Sep 18, 2020
Sources said the ban could be rescinded by Sunday if TikTok manages to get the greenlight on its deal with Oracle before then.


In Sean Durkin's film, a move to Britain widens a family's rifts.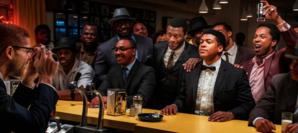 It is one of the fall season's most exciting events in the world of film, but this year the Toronto International Film Festival will look a little different. With a mix of virtual and in-person screenings and conversations, the festival - historically known to be a major precursor for awards season - is presenting a scaled-down slate of films while adapting to an ever-evolving pandemic landscape. But that doesn't mean the films aren't any less significant. Quite...

Read More

Read Comments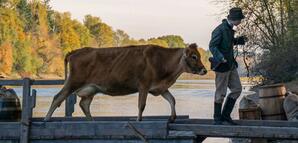 Want to know what's coming soon to digital and what to watch right now on FandangoNOW? Here is your weekly guide to the latest releases:   What are the latest new releases to watch right now? This week's two biggest digital releases both involve the music industry. Straight from its limited theatrical release, Mighty Oak is about a young guitar prodigy (played by newcomer Tommy Ragen) who might have been a rock star in a past life. The reincarnation drama is now...

Read More

Read Comments


Going online is one answer, but it's not so simple.
Here are a bunch of little bites to satisfy your hunger for movie culture:   Movie Comparison of the Day: Darth Blender compares shots from Disney's The Lion King remake with the original 1994 animated classic side by side:   Video Essay of the Day: The new video by Patrick H. Willems looks at how historical dramas and biopics, such as the grouping of First Man, Apollo 13, The Right Stuff and Hidden Figures, can form a kind of cinematic universe:   Fan Art of the Day: This video showcases a very cool way to turn a Starbuck cup into a very cool tribute to My Neighbor Totoro: ???????????????... ???????!! pic.twitter.com/WVNhIhuPKw — ?????? (@minnano_dougaww) November 17, 2018   Movie Science of the...
Read More