At least 43 people were killed Sunday in a devastating fire that ripped through a bag factory in the congested old quarter of the Indian capital New Delhi, with survivors describing the screams of scores of trapped workers who were sleeping inside. The blaze was the worst in Delhi since 59 movie-goers died in a cinema in 1997, with the city's poor planning and enforcement of building and safety regulations often responsible for such deadly incidents. Tearful relatives spoke of receiving desperate calls from factory workers begging to be freed from the inferno in the dark, poorly lit premises in the commercial hub of Sadar Bazar from around 5:00am (23:30 GMT).


Jimmy Fallon, Paul Rudd and James Corden popped by "Saturday Night Live's" Studio 8H Dec. 7 to portray Justin Trudeau, Prime Minister of Canada; President of France Emmauel Macron; and British Prime Minister Boris Johnson, respectively. They appeared in the cold open sketch that went behind-the-scenes of a NATO conference to see what went down […]


A Uighur woman living in the Netherlands has gone public about helping to leak secret Chinese government documents regarding human rights abuses in China's Xinjiang province because of fears for her safety. Asiye Abdulaheb told Dutch newspaper De Volkskrant that she was involved in last month's leak of papers to the International Consortium of Investigative Journalists (ICIJ), which highlighted the Chinese government's crackdown on Muslims in Xinjiang. The reveal, which followed an earlier document leak to the New York Times, showed how the Chinese government has indoctrinated and punished over a million Muslims, mainly members of the Uighur ethnic minority, in internment camps. Ms Abdulaheb, 46, told the New York Times that she went public to dissuade Chinese authorities from harming her, her ex-husband Jasur Abibula and the former couple's two children. She said that after tweeting an excerpt from the documents in June she received a message on Facebook saying: "If you don't stop, you'll end up cut into pieces in the black trash can in front of your doorway." Ms Abdulaheb and Mr Abibula are Dutch citizens and have lived in the Netherlands since 2009. Ms Abdulaheb said she had worked in a government office in Xinjiang, and was sent the secret documents electronically by an unnamed source or sources in June. Mr Abibula was convinced by a Xinjiang-based friend to travel to Dubai in September where, according to Ms Abdulaheb, he was met by Chine
Tom Hiddleston, Zawe Ashton, and Charlie Cox star in the Harold Pinter play, previously seen in the West End.
Indian authorities were investigating the cause of a devastating fire that killed at least 43 people in a factory in central New Delhi early Sunday, as relatives of the workers who were trapped inside waited outside a hospital mortuary to identify the dead. Firefighters had to fight the blaze from 100 meters (yards) away because it broke out in one of the area's many alleyways, tangled in electrical wire and too narrow for vehicles to access, authorities said. A resident of the area, Mohammed Naushad, said he was woken by people wailing at around 4:30 a.m. He went outside to find smoke and flames shooting out of a building near Sadar Bazaar, New Delhi's largest wholesale market for household goods.


Harvey Weinstein accuser Rosanna Arquette is criticizing ABC's late-night news program "Nightline" for airing an interview Friday with the disgraced producer's lawyer, saying the "one-sided" segment is the defense's attempt "to distort the facts.""ABC's Nightline's grossly irresponsible, one-sided reporting is shameful and deeply detrimental to the survivors like myself who were assaulted and abused by Harvey Weinstein," Arquette told TheWrap.In the segment, ABC News reporter Amy Robach sat down with Weinstein's attorney, Donna Rotunno, who explained her plan to defend Weinstein ahead of his Jan. 6 trial, and dismissed accusations made by the more than 80 women who accuse Weinstein of sexual misconduct, from harassment to rape."It sends a dangerous message to women that by reporting a crime, we will be subjected to victim-blaming and not be believed," Arquette continued. "As his trial date approaches, I stand by the brave women who are testifying to ensure that their voices are heard and will fire back at any misrepresentations of the truth. Despite Weinstein's lawyer's attempts to distort the facts, I believe his days of destroying lives are over."Also Read: Rosanna Arquette Says Harvey Weinstein Should Go to Jail: 'Absolutely' (Video)ABC declined to comment on the criticism Saturday. Weinstein has consistently denied all accusations of non-consensual sex.In the interview, Robach asks Rotunno if she's been
Thousands of black-clad protesters from all walks of life thronged the streets of Hong Kong on Sunday in a sign of broad support for anti-government demonstrations that have roiled the Chinese-ruled city for six months. Authorities gave the green light to Civil Human Rights Front (CHRF) - organizer of largely peaceful million-strong marches in June - to hold the rally, the first time the group has been granted permission for a protest since Aug. 18. "I will fight for freedom until I die because I am a Hong Konger," said June, a 40-year-old mother dressed in black seated on the grass in Victoria Park.


He's gonna free fall out into an open-world video game.

RELATED ARTICLES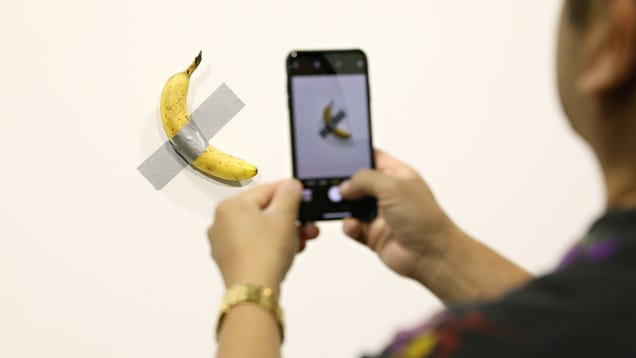 Blurring the line between the worlds of high art and low snacking, a performance artist at a Miami art gallery has just indulged in one of the most expensive potassium refills in artistic history. Per TMZ, David Datuna was in attendance today at Miami's Art Basel gallery—which recently made waves when it sold an…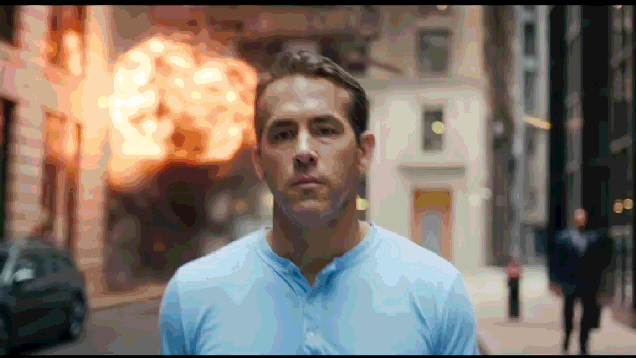 In games like GTA Online and Red Dead Online, you can find numerous unnamed NPCs who are just living their life as players kill them, steal from them and blow up their cars and homes. Free Guy, a new film coming out next year, askes the question: What would happen if one of those NPCs fought back?



The actress who appeared in a widely criticized Christmas advertisement for exercise bike maker Peloton Interactive Inc has a new role selling gin for actor Ryan Reynolds.

RELATED ARTICLES